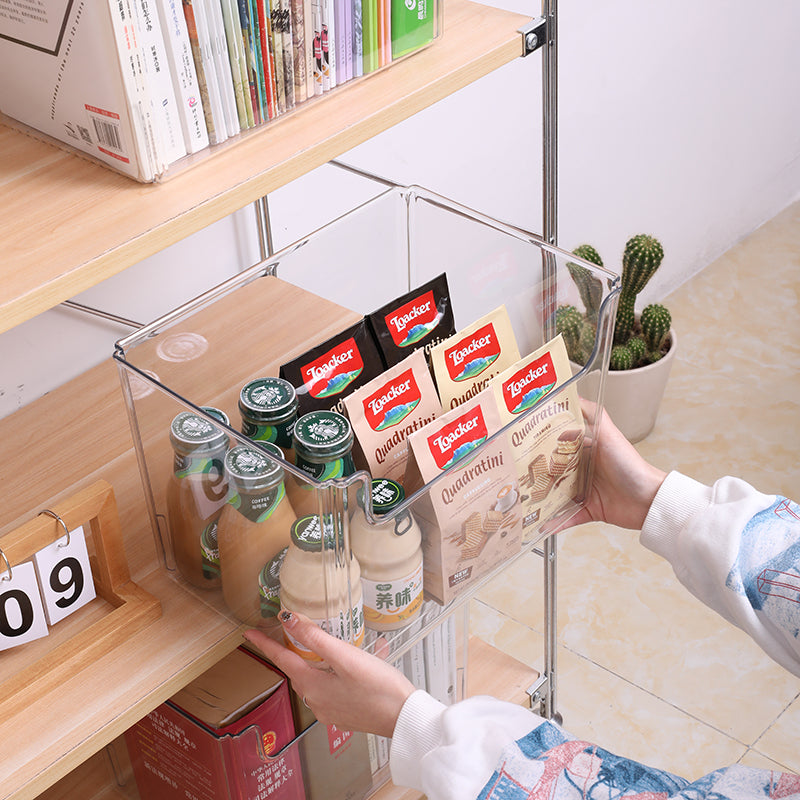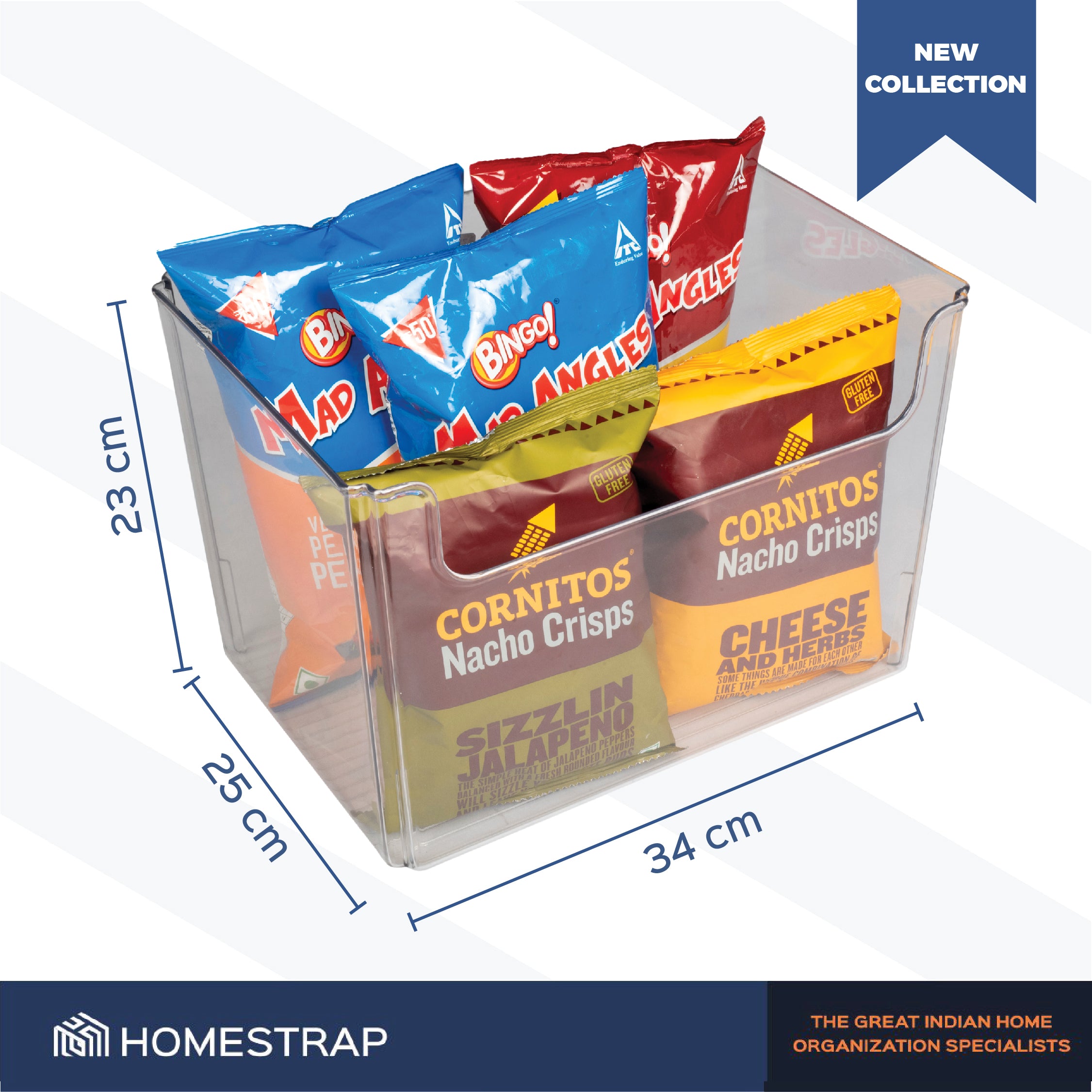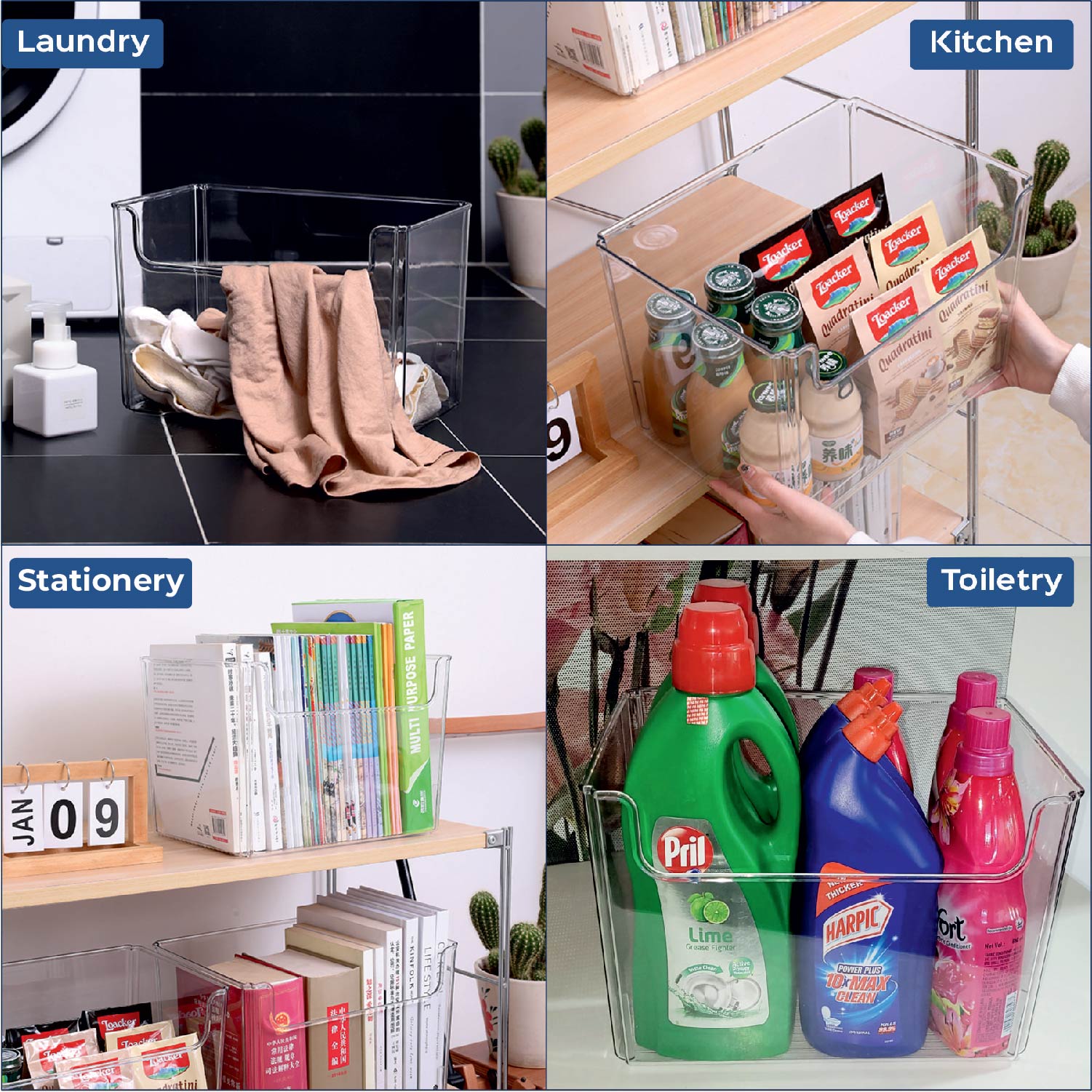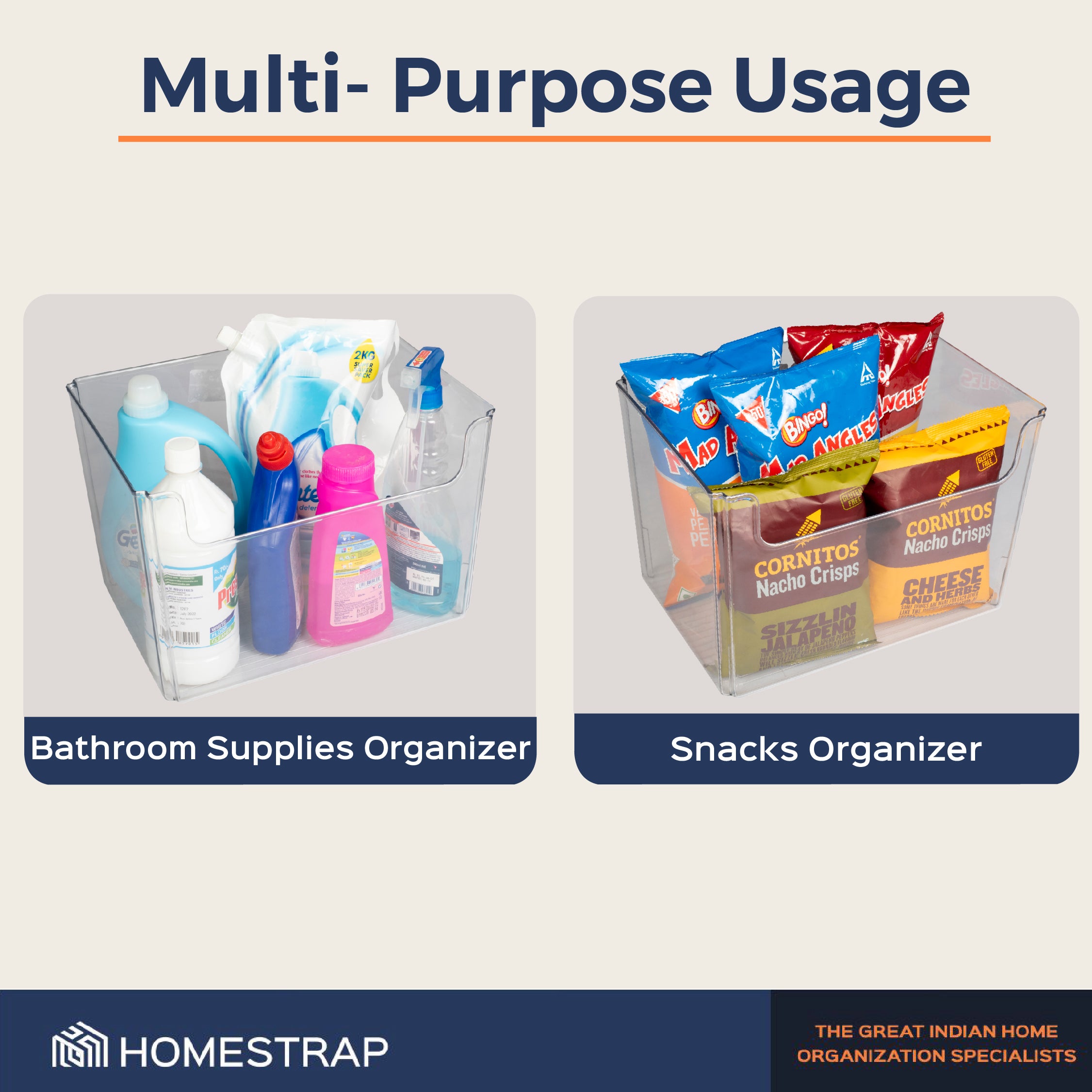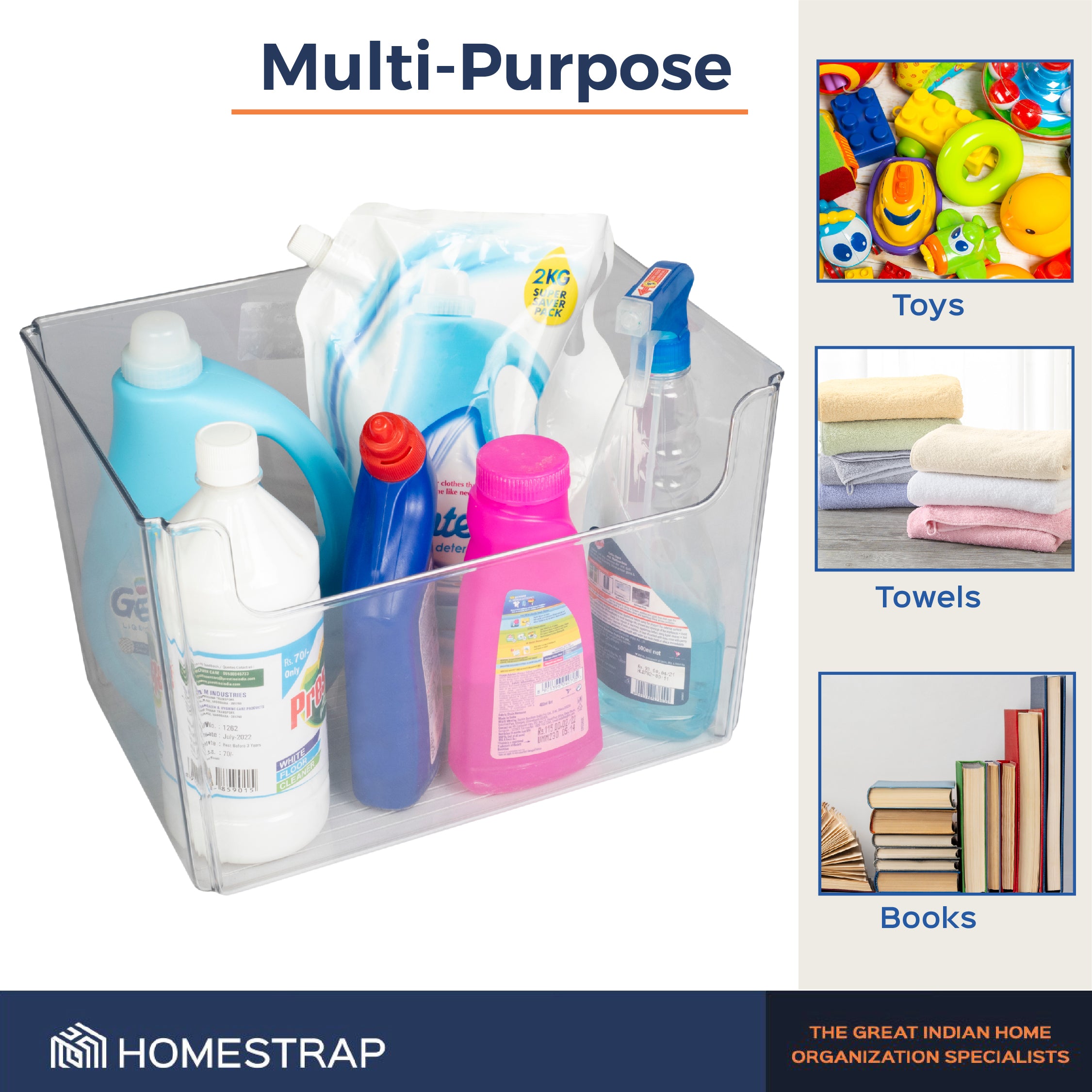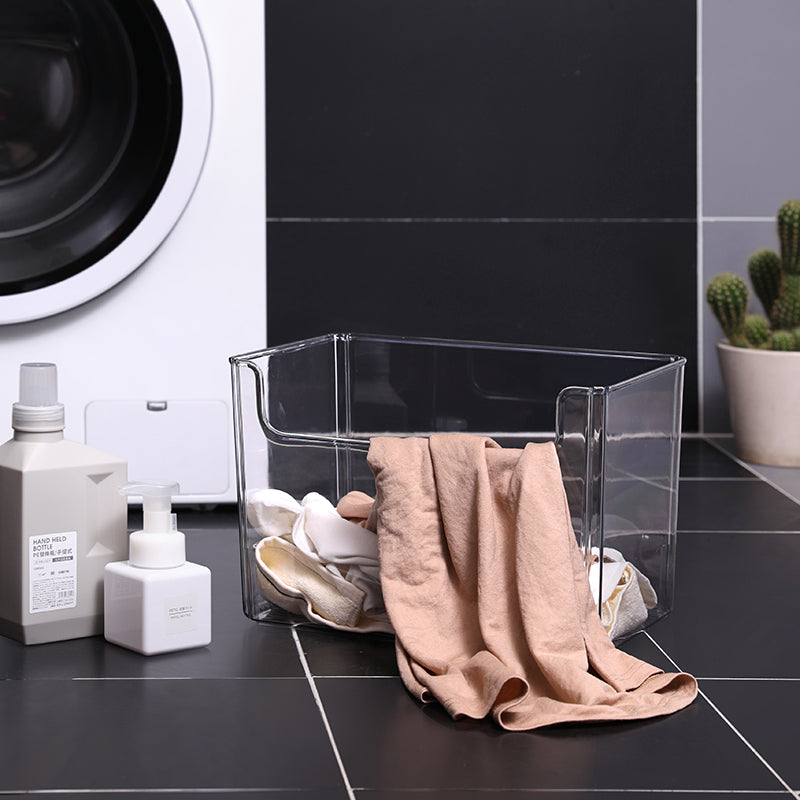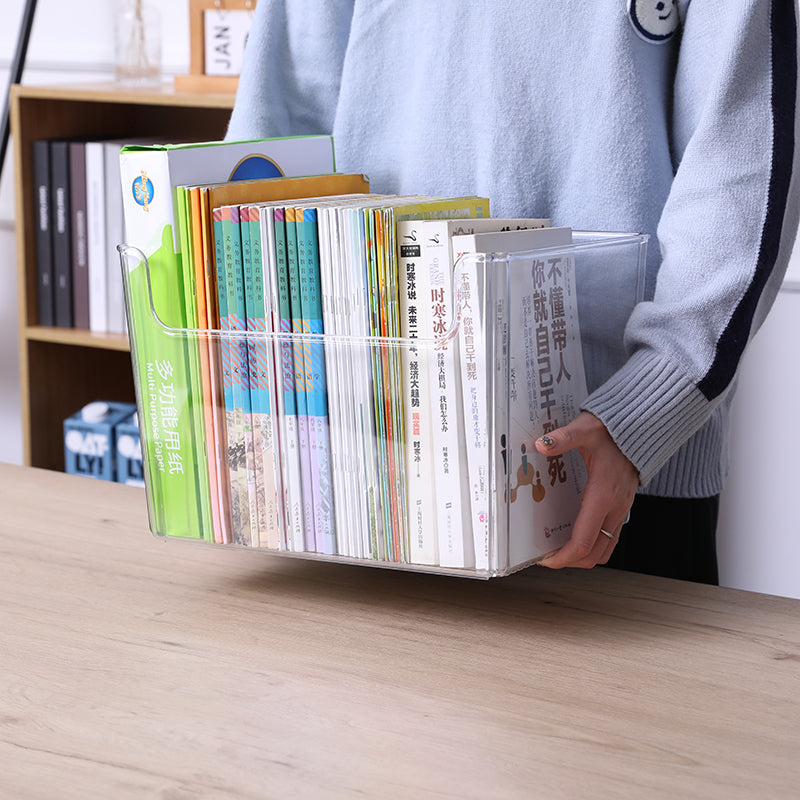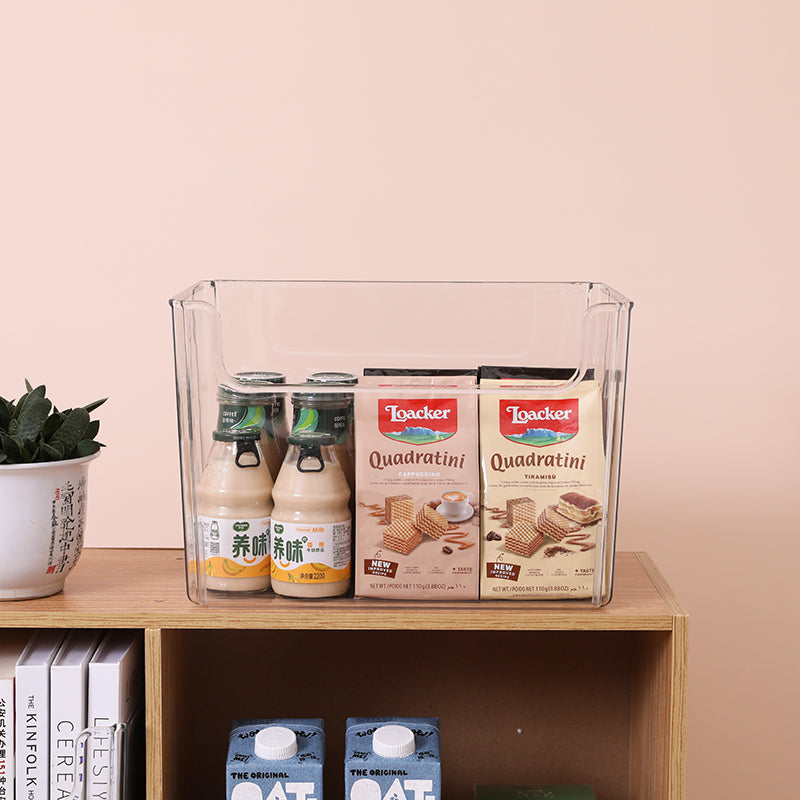 Ultimate Utility | Clear Storage Bin for Pantry, Kitchen, Bathroom, Stationary, Home & Office
Specs & Features:

Material: BPA-Free PET
Dimensions: Small - (L) 34cm, (W) 23cm, (H) 23cm
Organizer Basket for fruit, toys, bathroom toiletries, cleaning supplies, laundry needs, and more.
Portable, Space Saver, Durable, Sturdy, Transparent
You can use these storage baskets in several places, such as in the kitchen, pantry, shelf, bedroom, living room, bathroom, classroom, and so on.
Clean with mild soap and water; do not place in dishwasher

Homestrap storage small basket for your convenience storage capacity stash away your kid's toys to tidy up your bedroom keep your cosmetics and shampoo organized in one place from home & kitchen tools office supplies, and cleaning supplies, these baskets offer sufficient storage and keep everything easily accessible durable, sturdy, and lightweight with a high-quality plastic body, these baskets are sturdy yet lightweight in nature the easy-to-carry handles allow them to be carried around conveniently you can easily store them away in the bathroom cupboard, by the dressing table, or on the kitchen top.