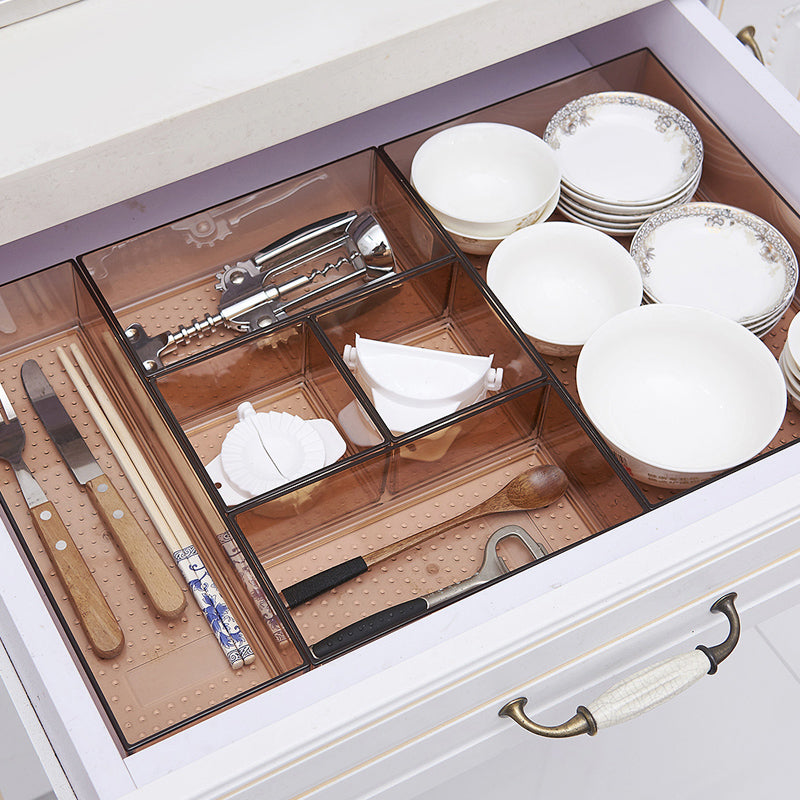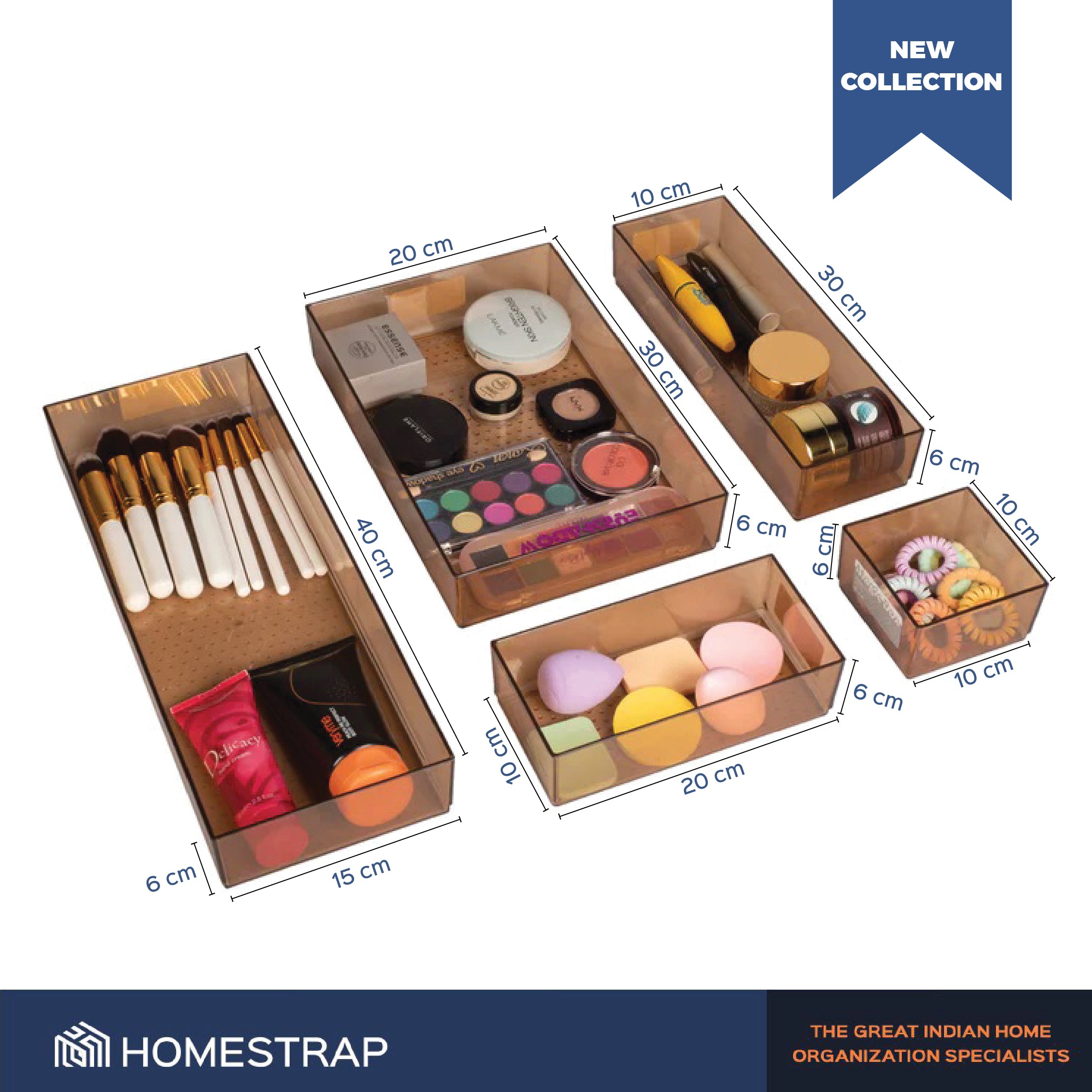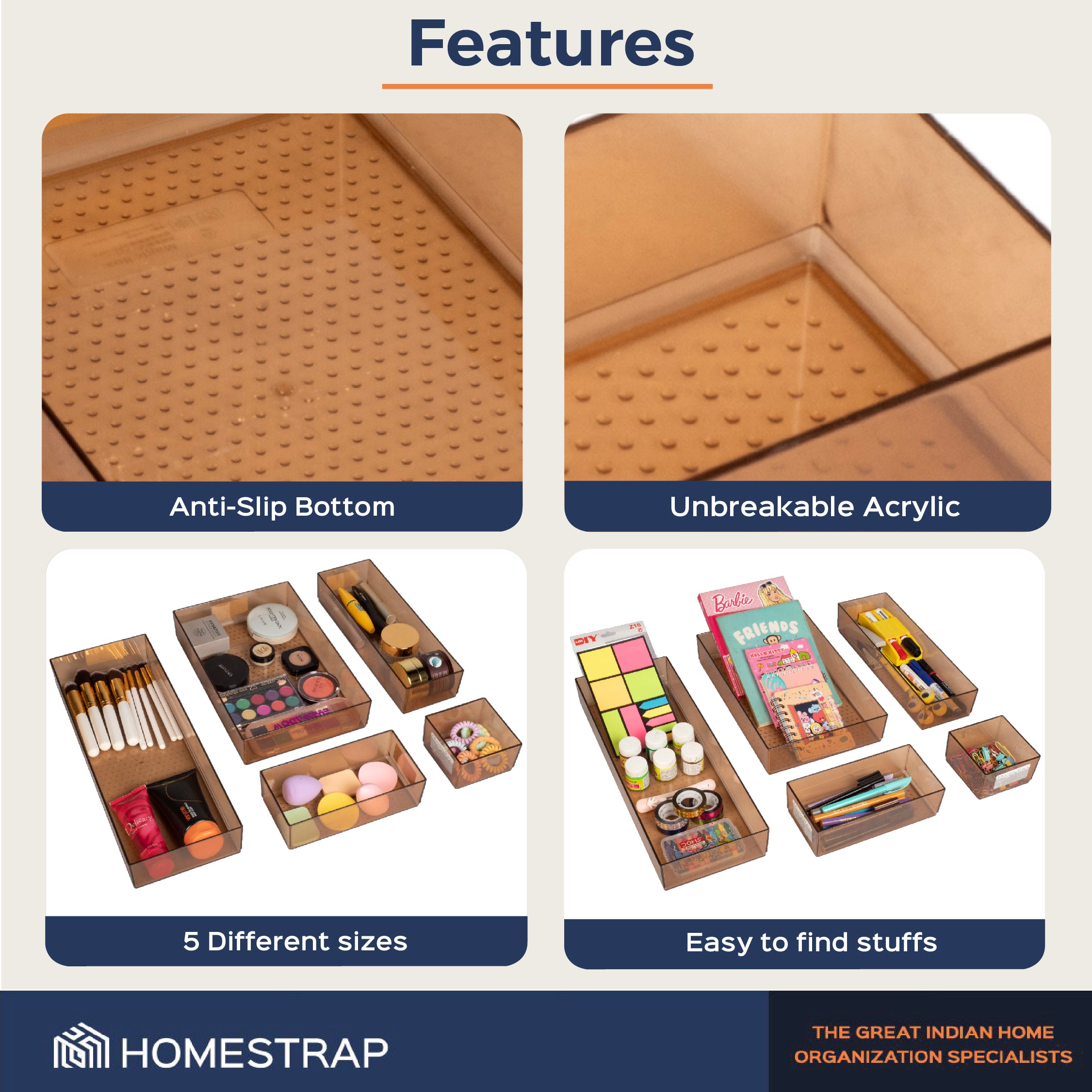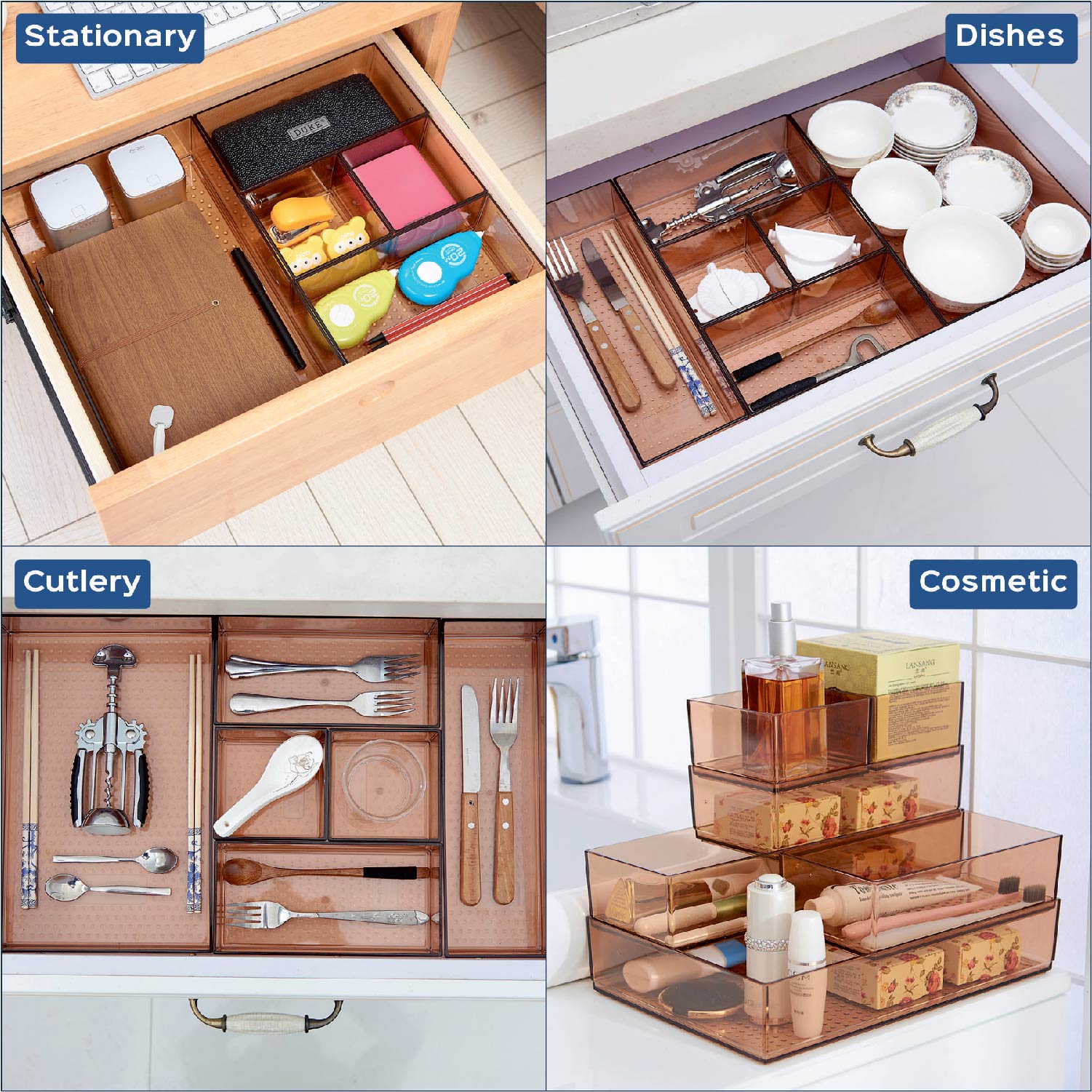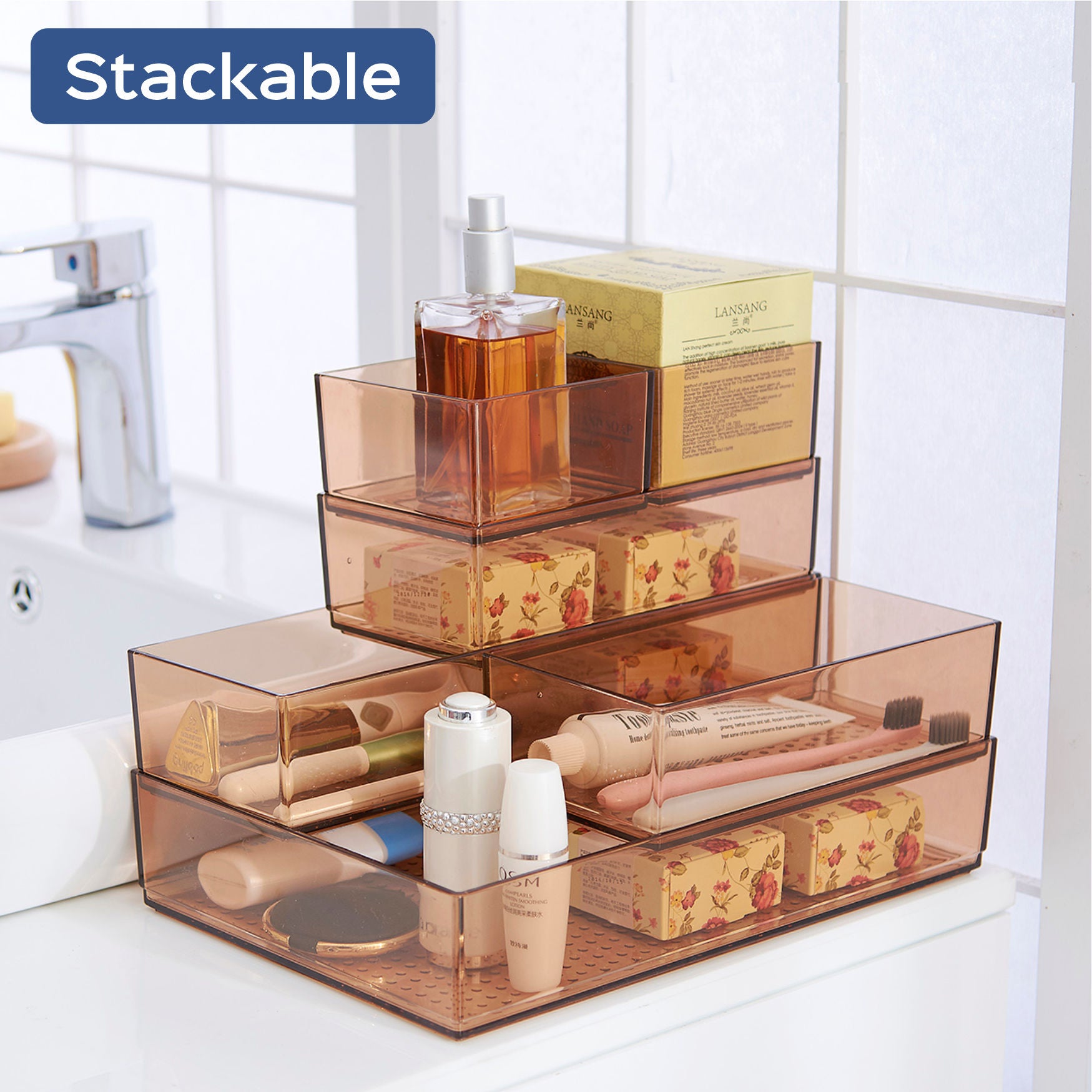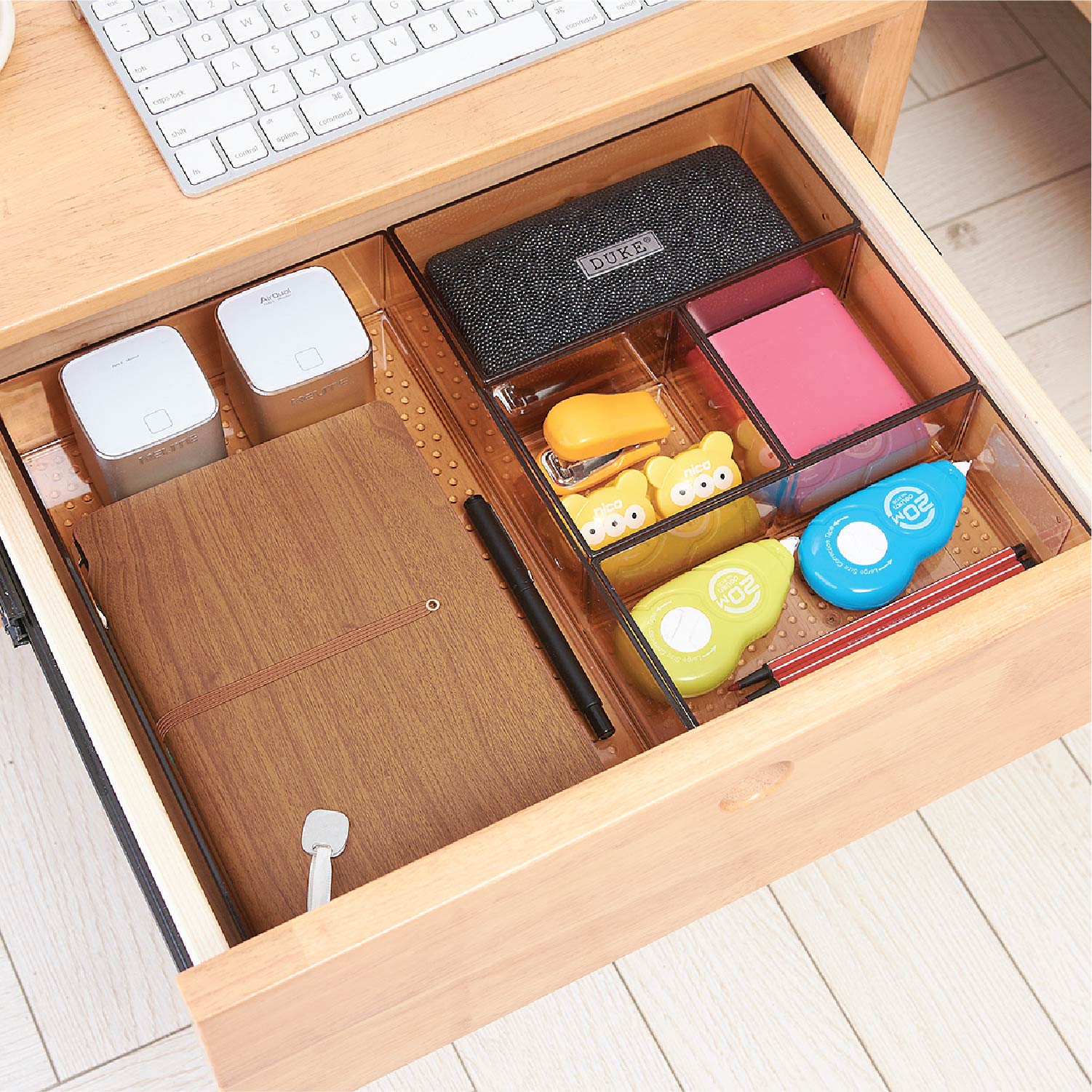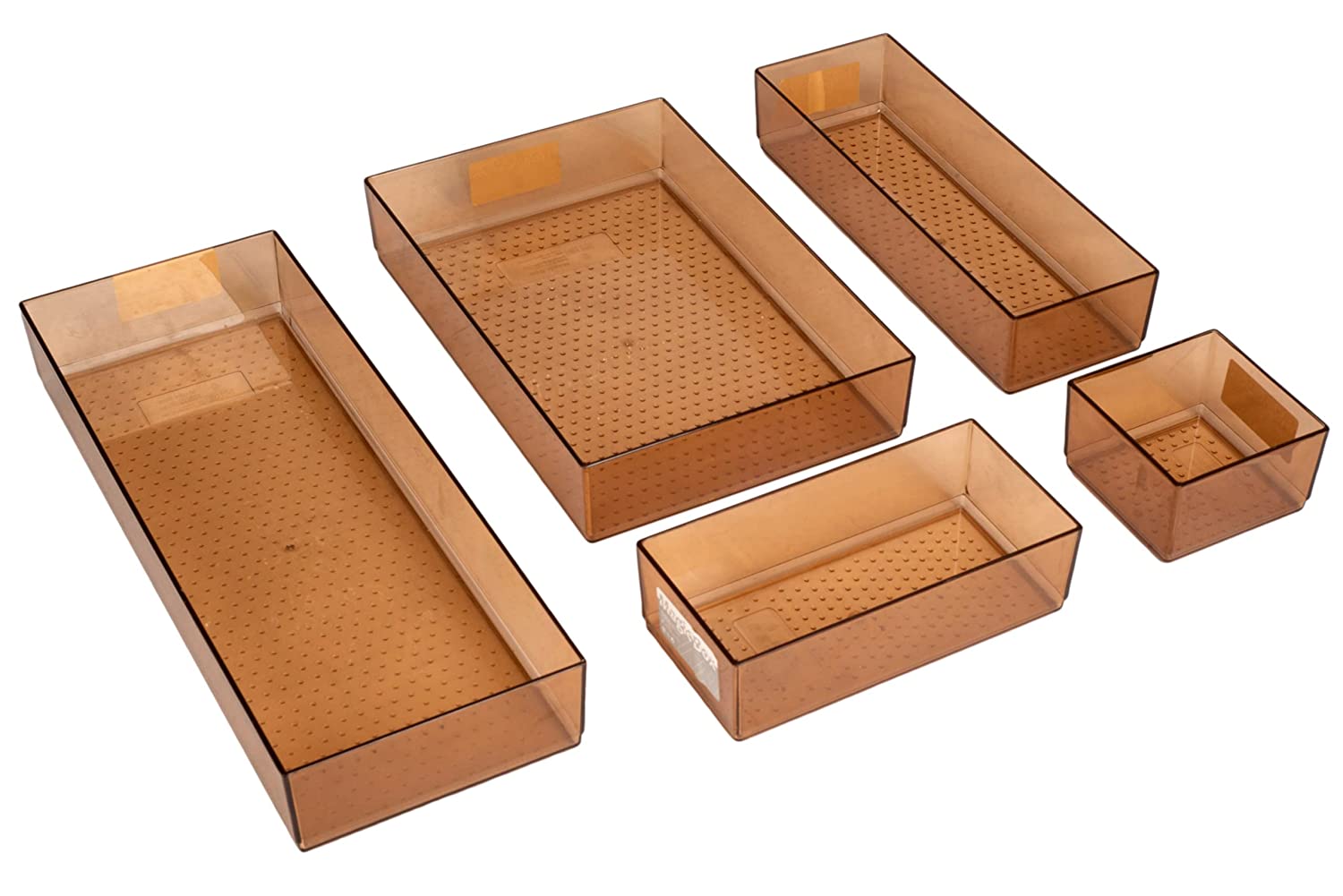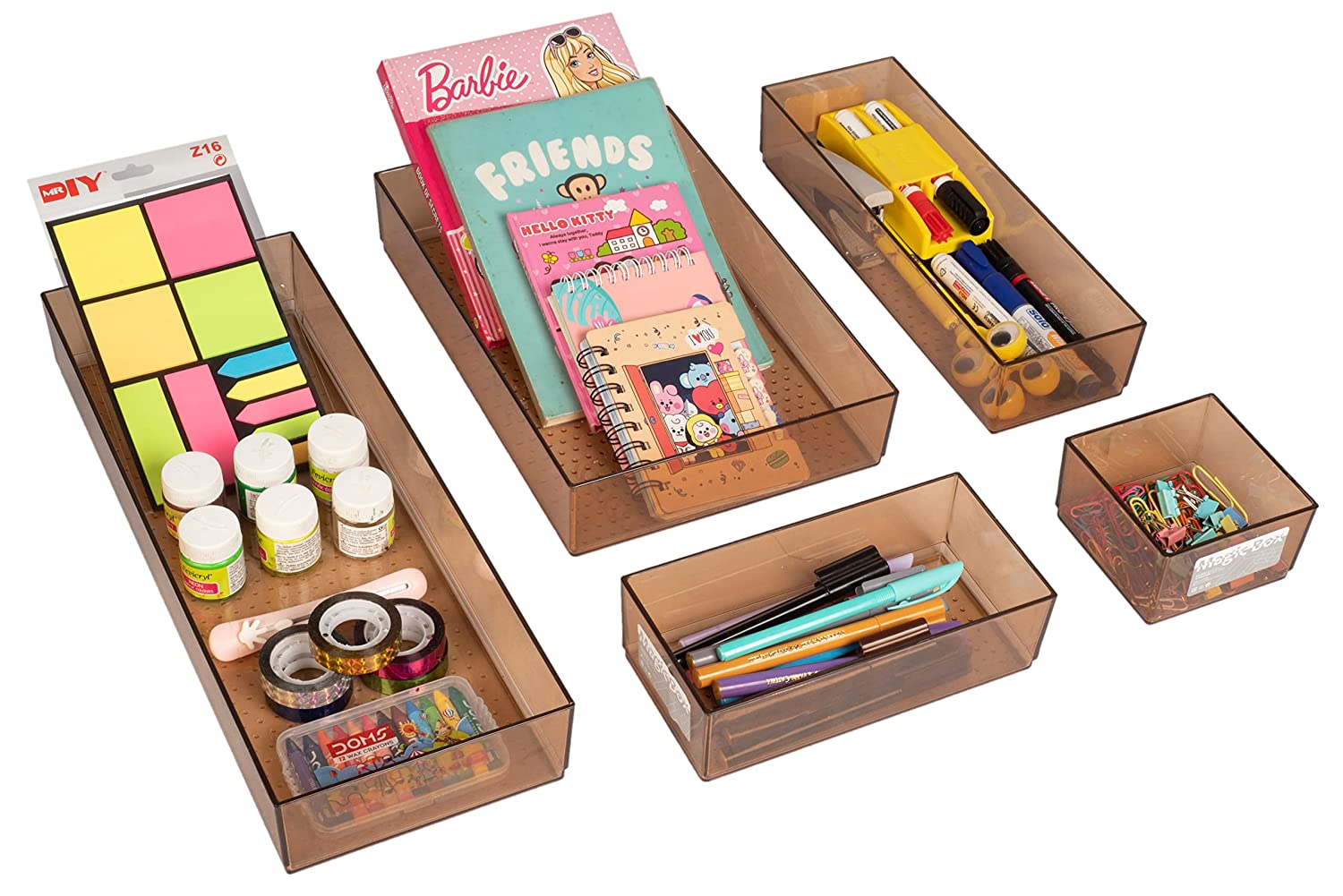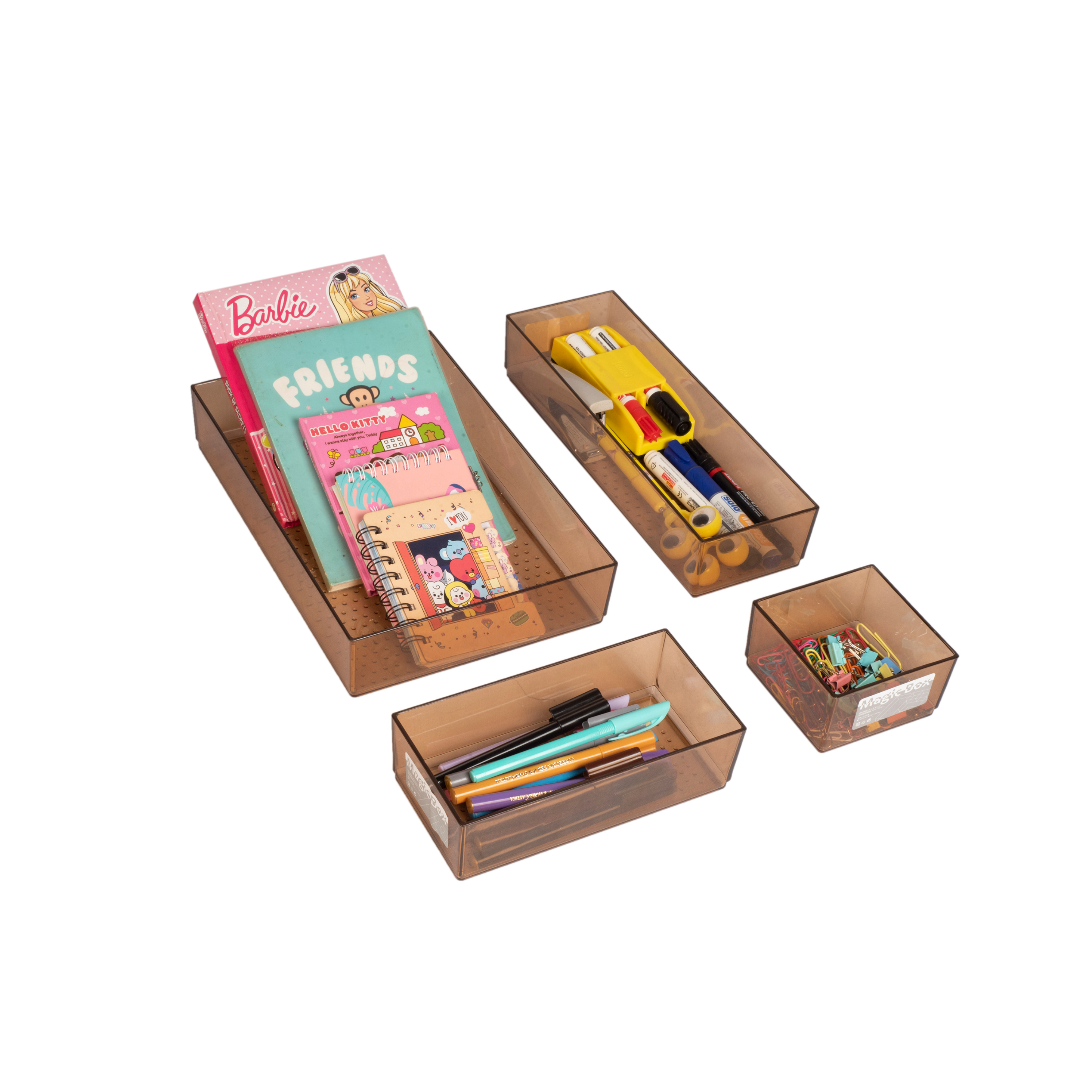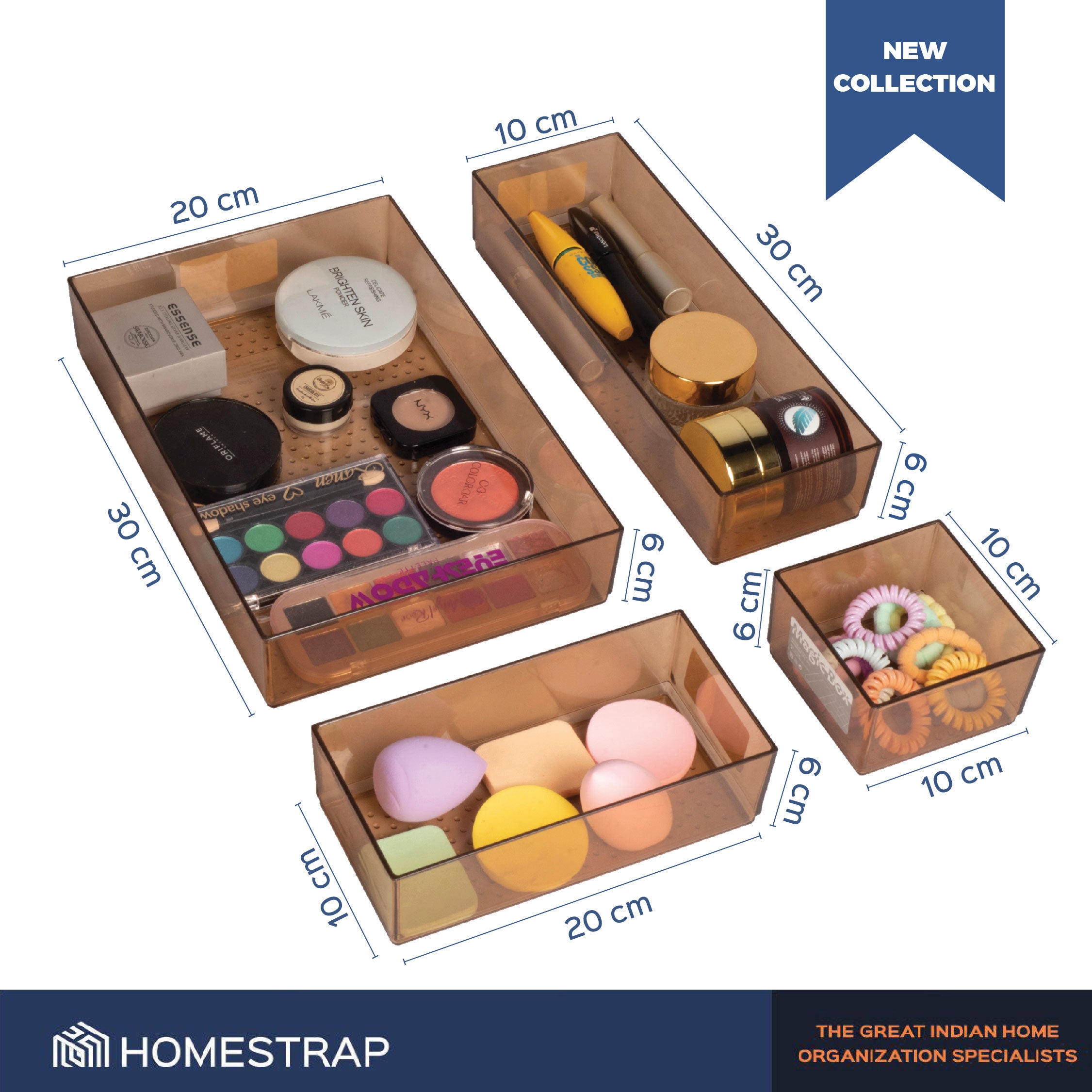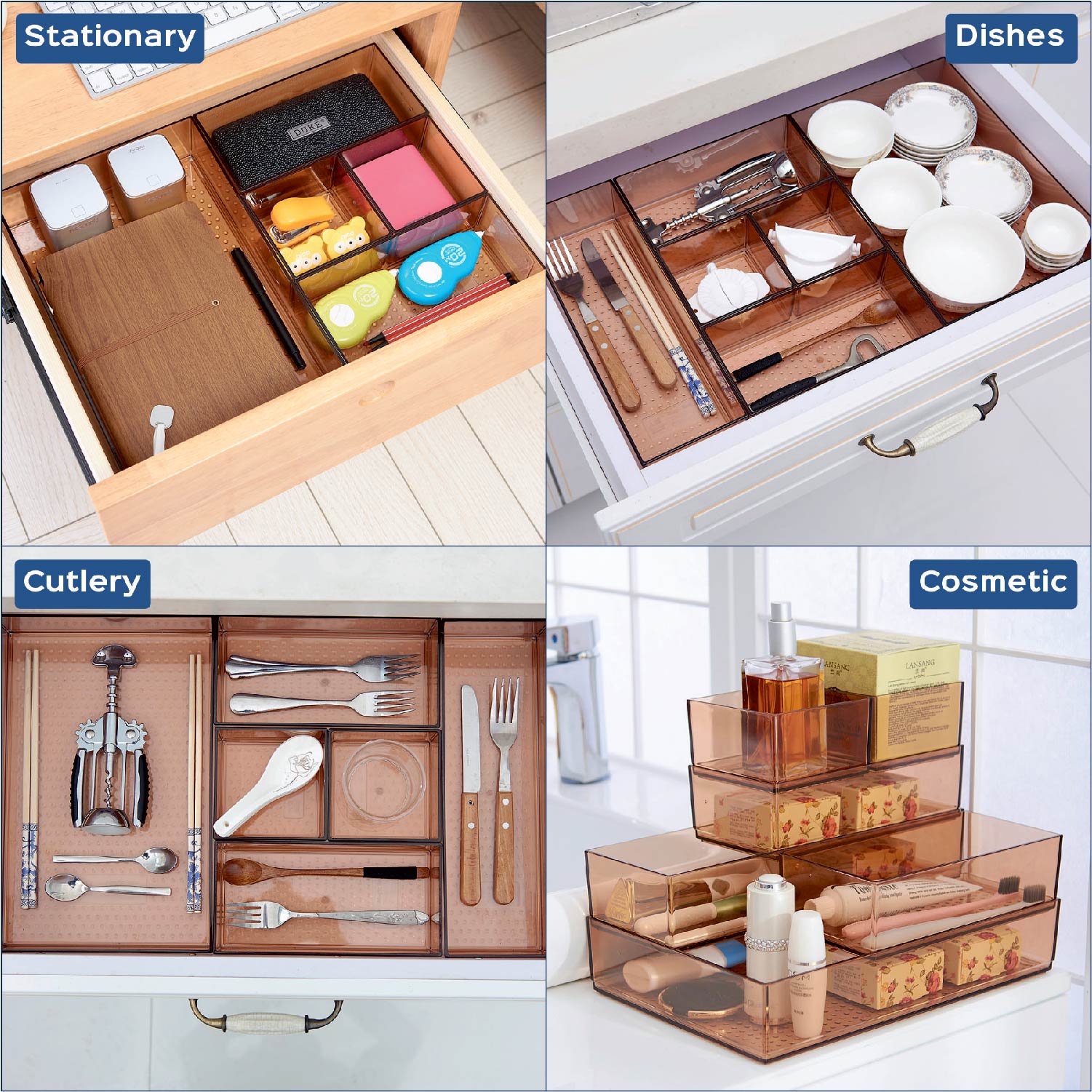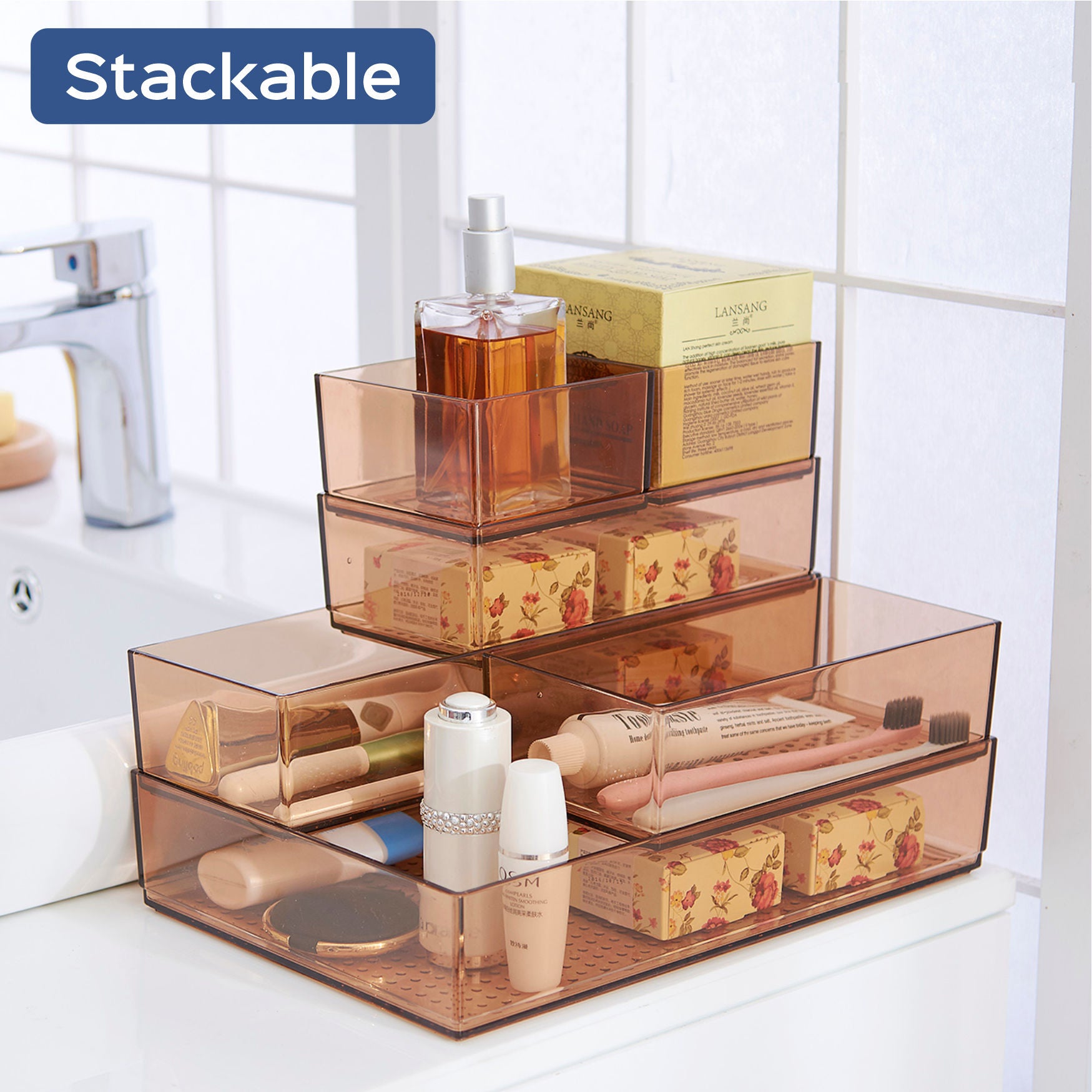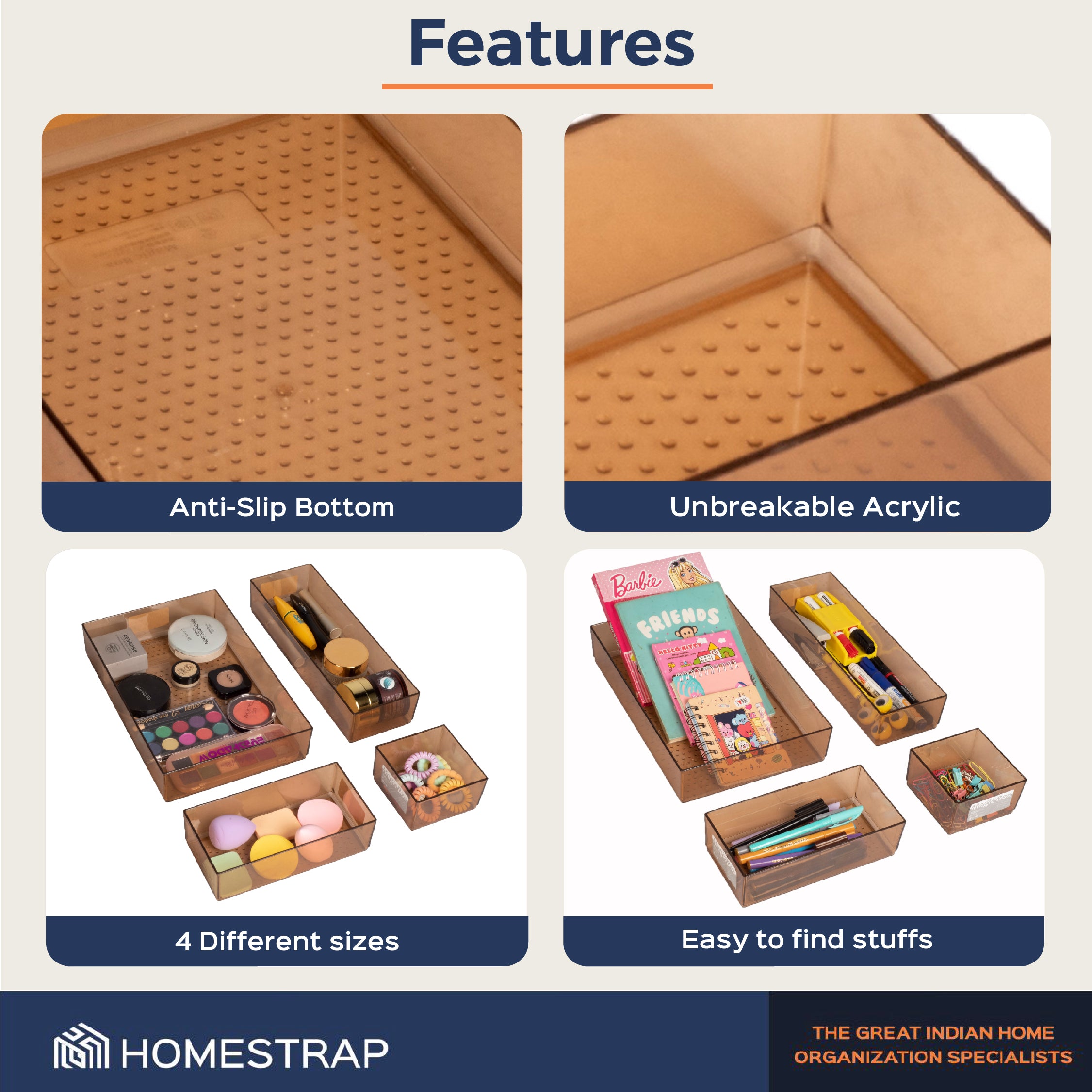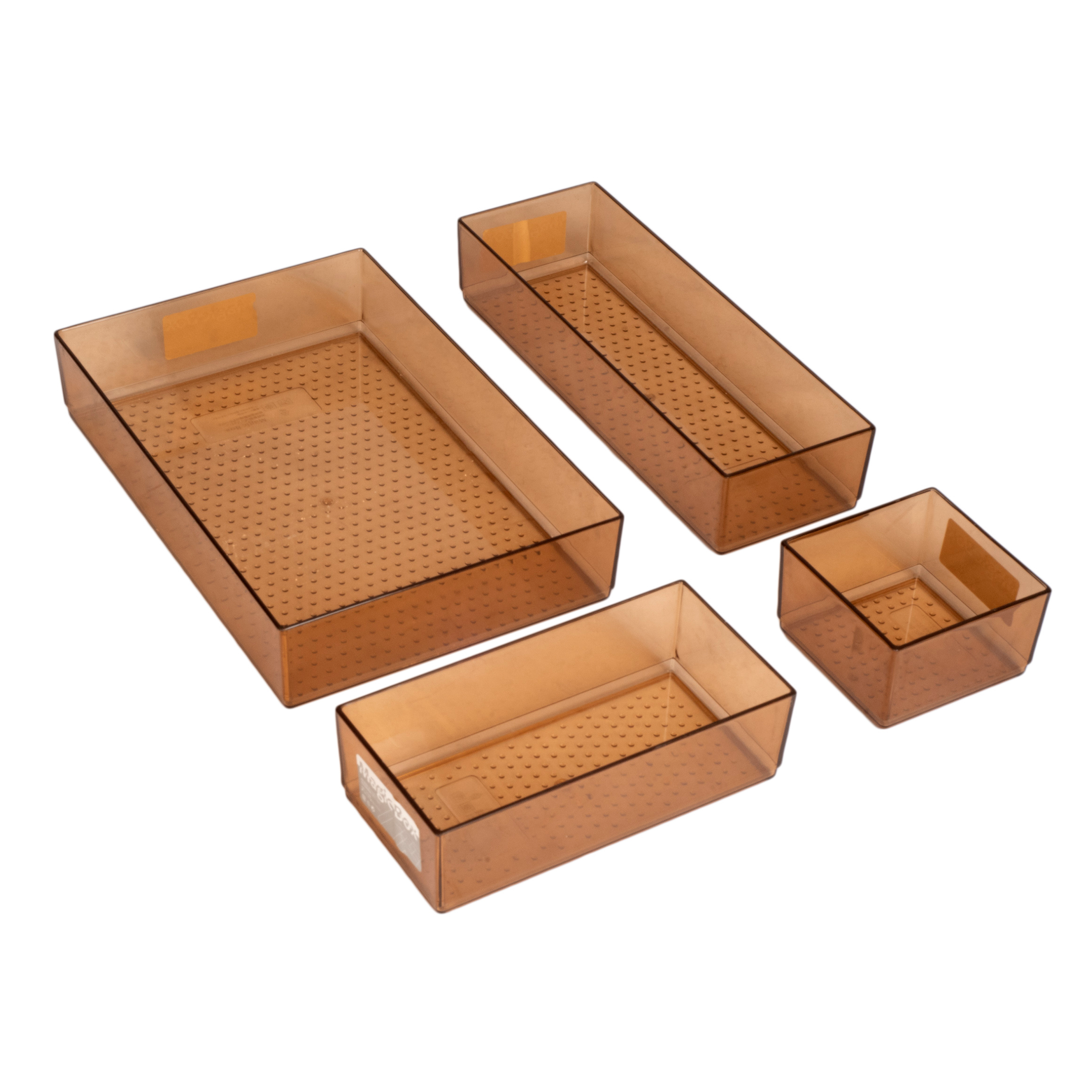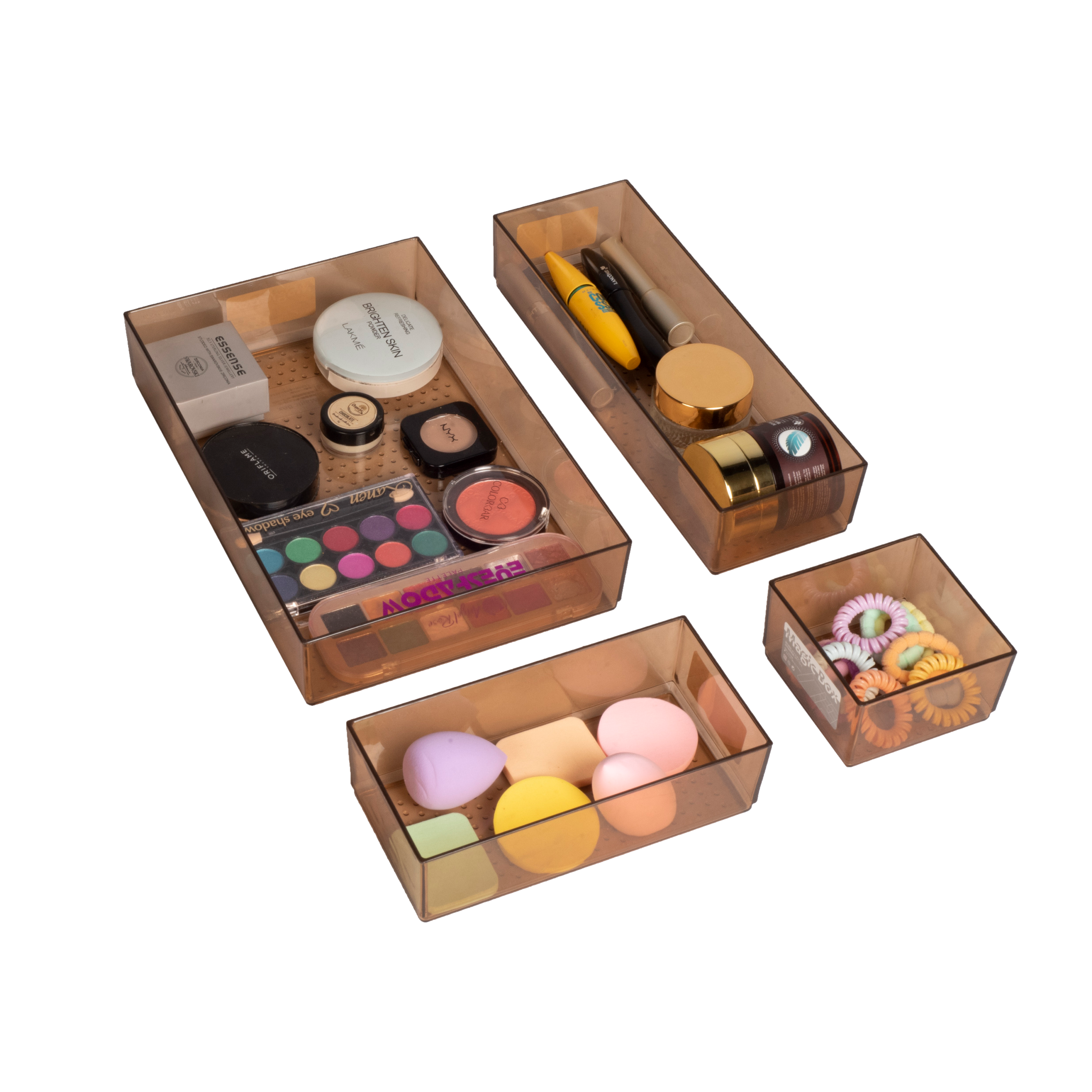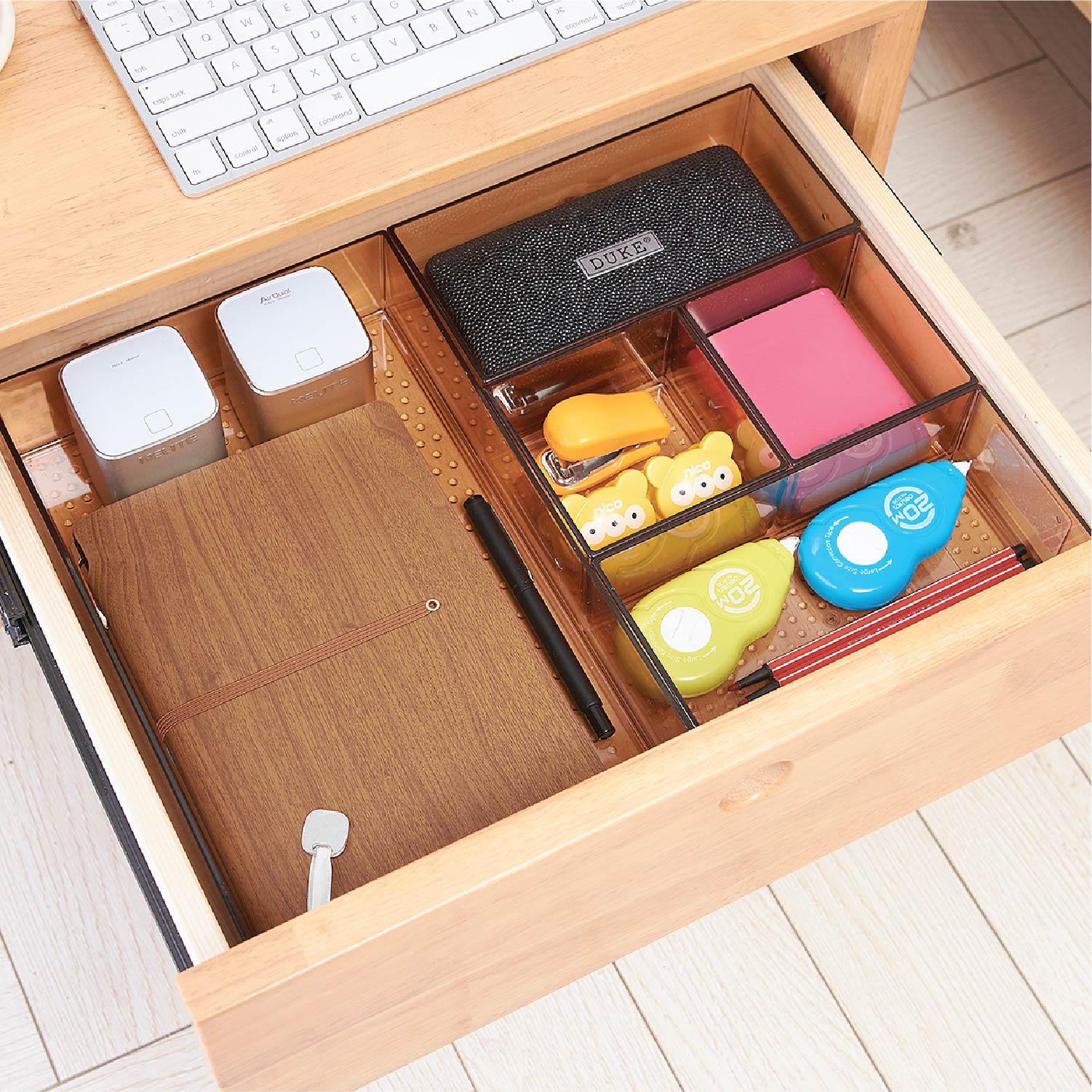 Drawer Organizer


Specs & Features:

Material: Polystyrene
Clear design makes it easy to see your stuff and access what you want quickly
Only requires a damp warm soapy sponge or cloth for fast and effortless cleaning
Use as Cutlery organizer, Drawer Organizer, Desk organizer
Perfect to organize cosmetics, makeup tools, hair accessories, nail polish, jewelry, toothpaste, hairbrushes, medicine, silverware, office supplies, etc.
Product Dimensions: Pack of 4 (L: 10cm, W : 10cm, H: 6cm | L: 10cm, W : 20cm, H: 6cm | L: 10cm, W : 30cm, H: 6cm | L: 20cm, W : 30cm, H: 6cm) ; Pack of 5 (

L: 10cm, W : 10cm, H: 6cm | L: 10cm, W : 20cm, H: 6cm | L: 10cm, W : 30cm, H: 6cm | L: 20cm, W : 30cm, H: 6cm | L: 40cm, W : 15cm, H: 6cm)
Time to get your home organized with Homestrap products! With many applications and configurations, Homestrap products fit nicely in your closets or any storage space to make your life more comfortable and easy. Great for all kinds of storage. From a simple organization of a cupboard, storing veggies and fruit to drying utensils in the kitchen, clearing the clutter in your rooms, managing the stationery to toys of your kids, or moving into a new house, we got you covered with these selections. Let's organize your day-to-day countertop, refrigerator, cabinets, dresser, bathroom, pantry, craft room, home, office, and living space and make life a little easier with multipurpose multi-use durable quality lightweight products.Homestrap drawers come in a variety of sizes that help make the organization of different items more flexible and easier. Fit all kinds of drawers, such as vanity, bathroom, kitchen, and office drawers.