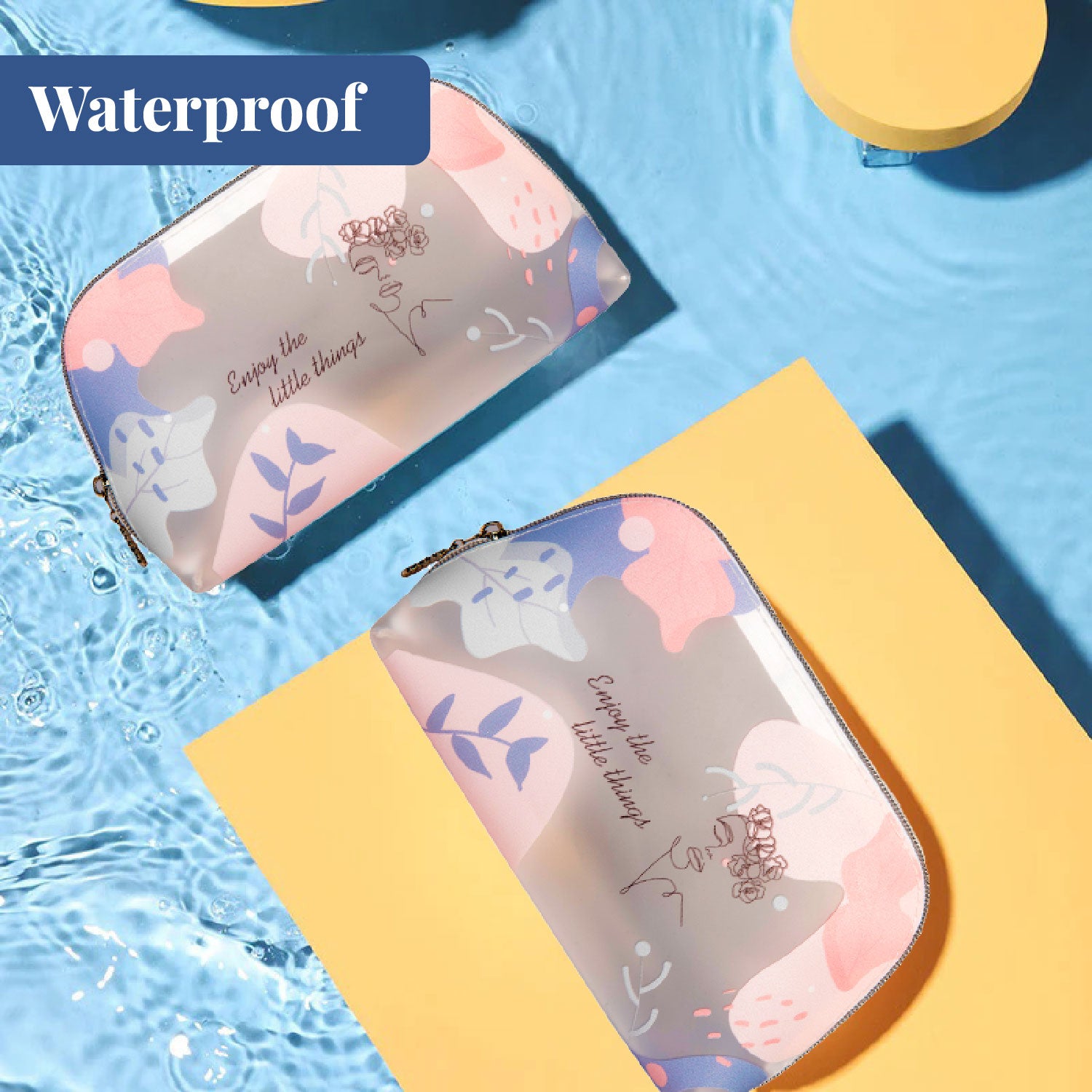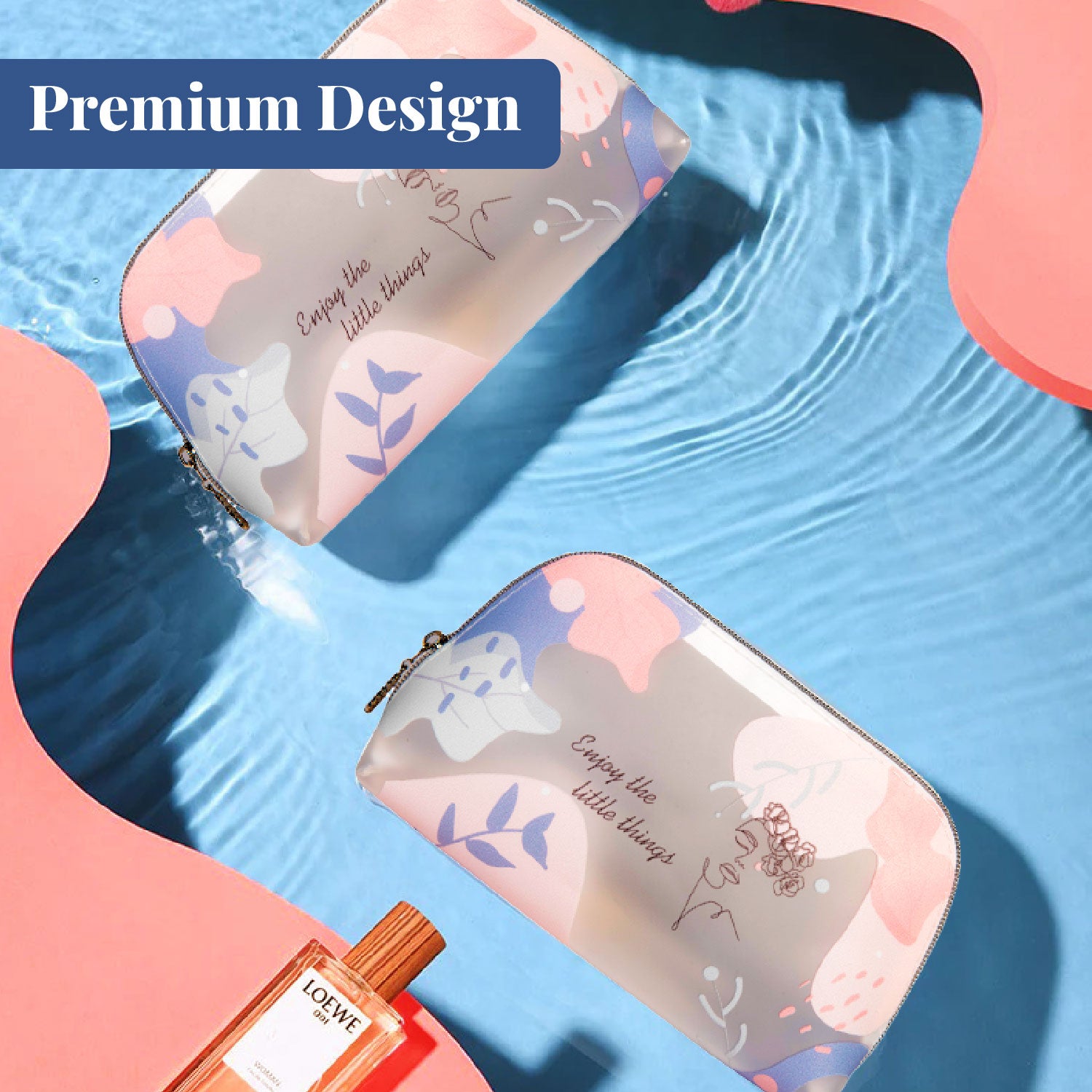 Forest Girl Printed Translucent Cosmetic Pouch
Specs & features:

Material: TPU, Color: Transparent
Dimensions:26 cm length, 6cm breadth, and 13cm height
The translucent matte cosmetic pouch is Lightweight, reusable, durable, waterproof, Convenient, easy to carry, and compact in design. It protects your items from spills, dust, and scratches.
The beautiful girl printed cosmetic pouch has a premium quality zipper and stitching for organizing and storing skincare products, toiletries, makeup tools, cosmetics, stationery, other accessories, etc
Ideal for travel, vacation, business trip, gym, camping, bathroom organization, and outdoor activity. It can be easily put in a luggage case, handbag, etc.

Introducing our Printed Translucent Cosmetic Bag, the perfect multipurpose makeup kit for women. This stylish and practical handbag toiletry accessories pouch is designed to keep your essentials organized and easily accessible wherever you go. Featuring a translucent design with a quirky print, this cosmetic bag allows you to quickly locate your favorite makeup items without the hassle of rummaging through a cluttered bag. With its compact size and lightweight construction, this makeup kit is ideal for both everyday use and travel. It easily fits into your handbag, backpack, or suitcase, ensuring that you can take your beauty essentials with you wherever you go. The sturdy zipper closure provides secure storage, so you never have to worry about your items spilling out. The spacious interior of this cosmetic bag offers ample room to store your makeup brushes, foundation, lipstick, mascara, and other beauty products. The multiple compartments and pockets allow for easy organization, preventing your items from getting tangled or damaged. Not only is this printed translucent cosmetic bag functional, but it also adds a touch of style to your daily routine. Choose from a variety of eye-catching prints and patterns to suit your personal taste and preferences.