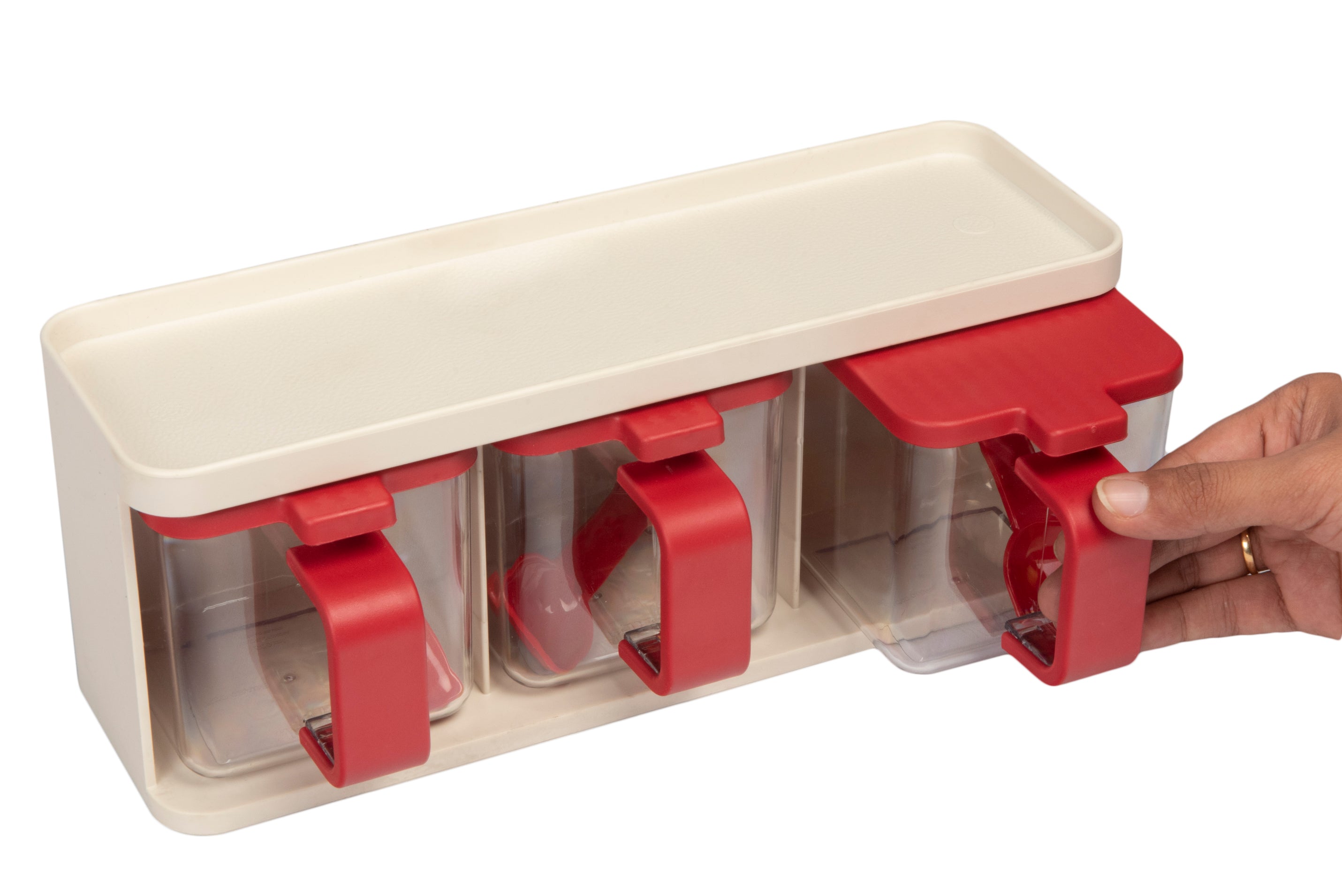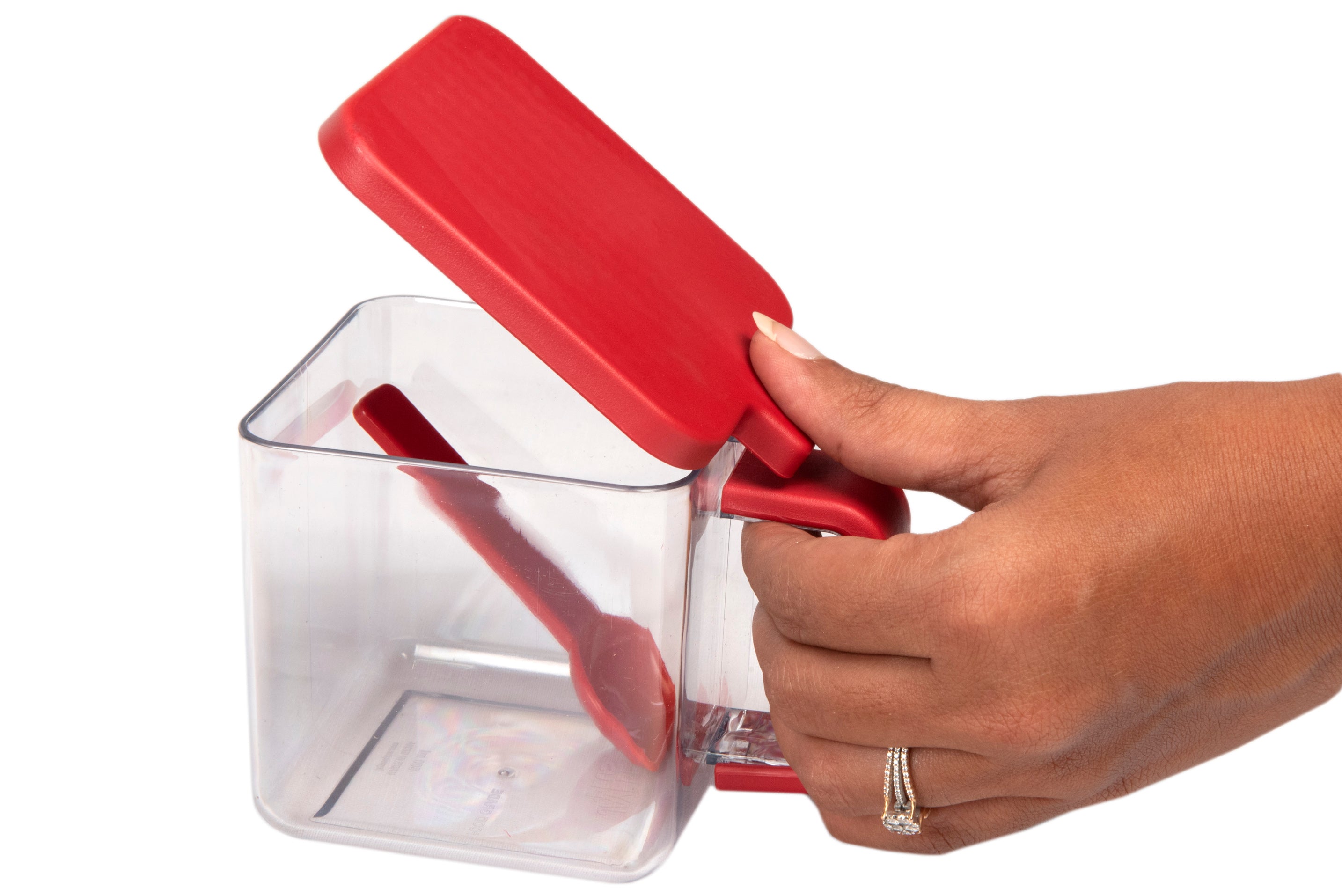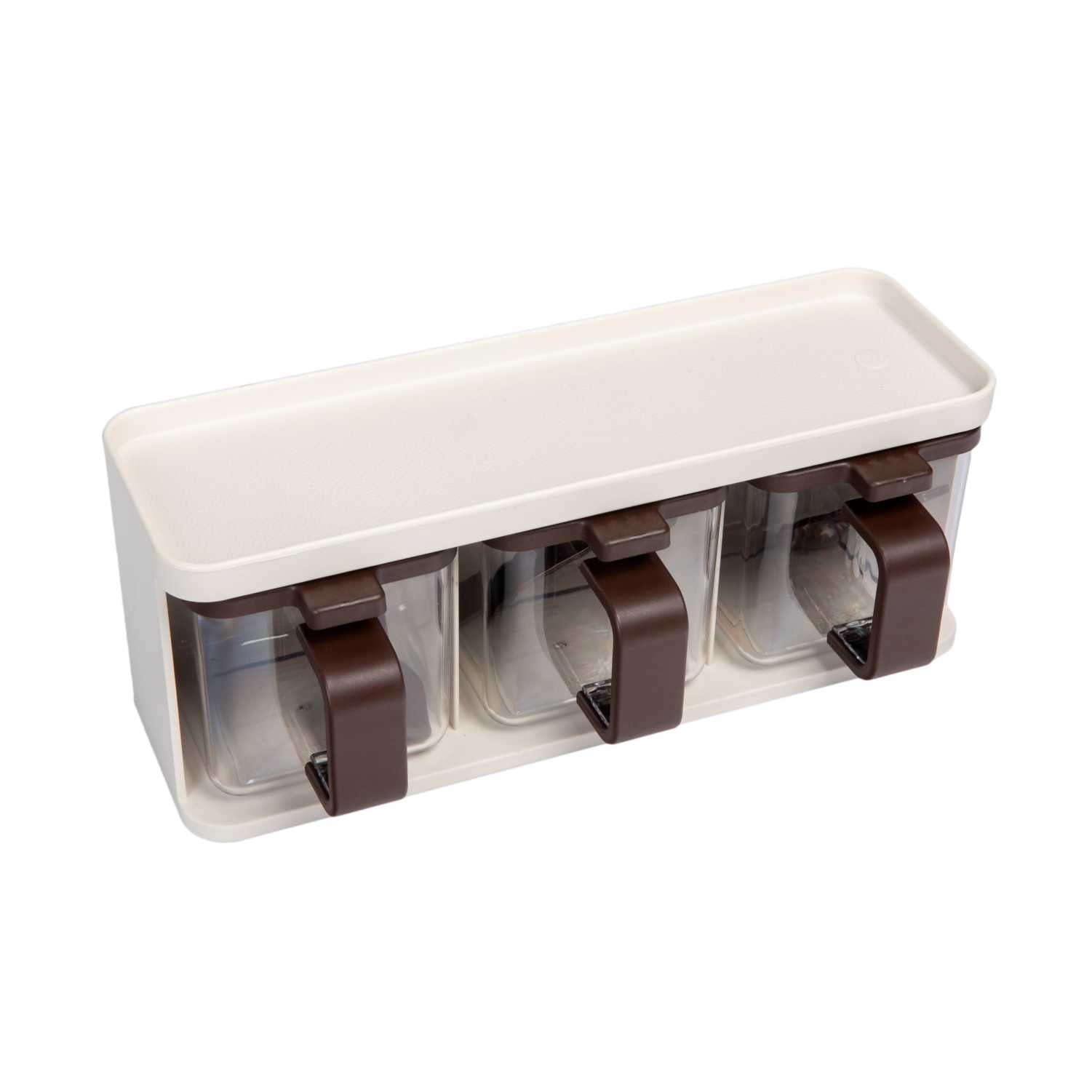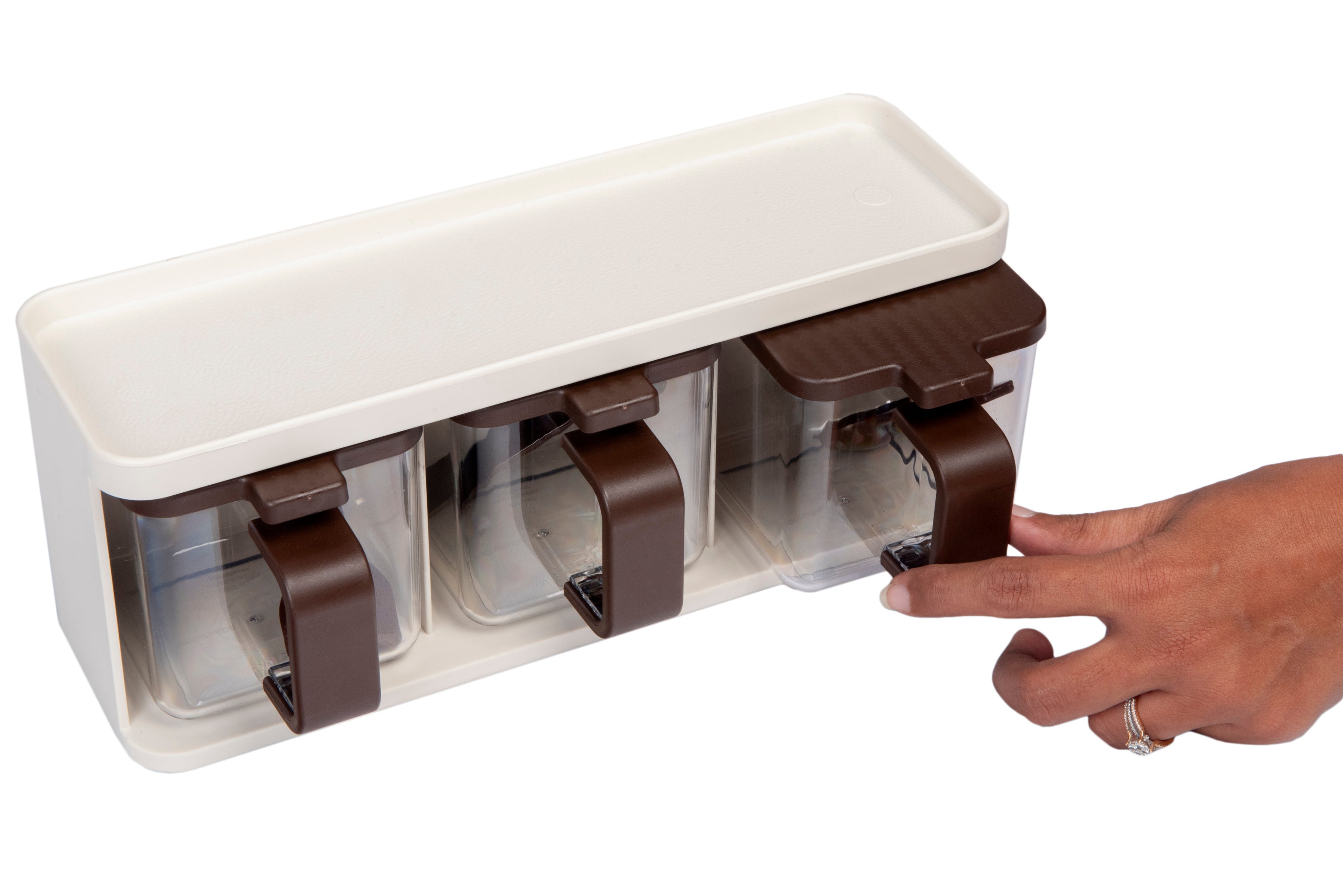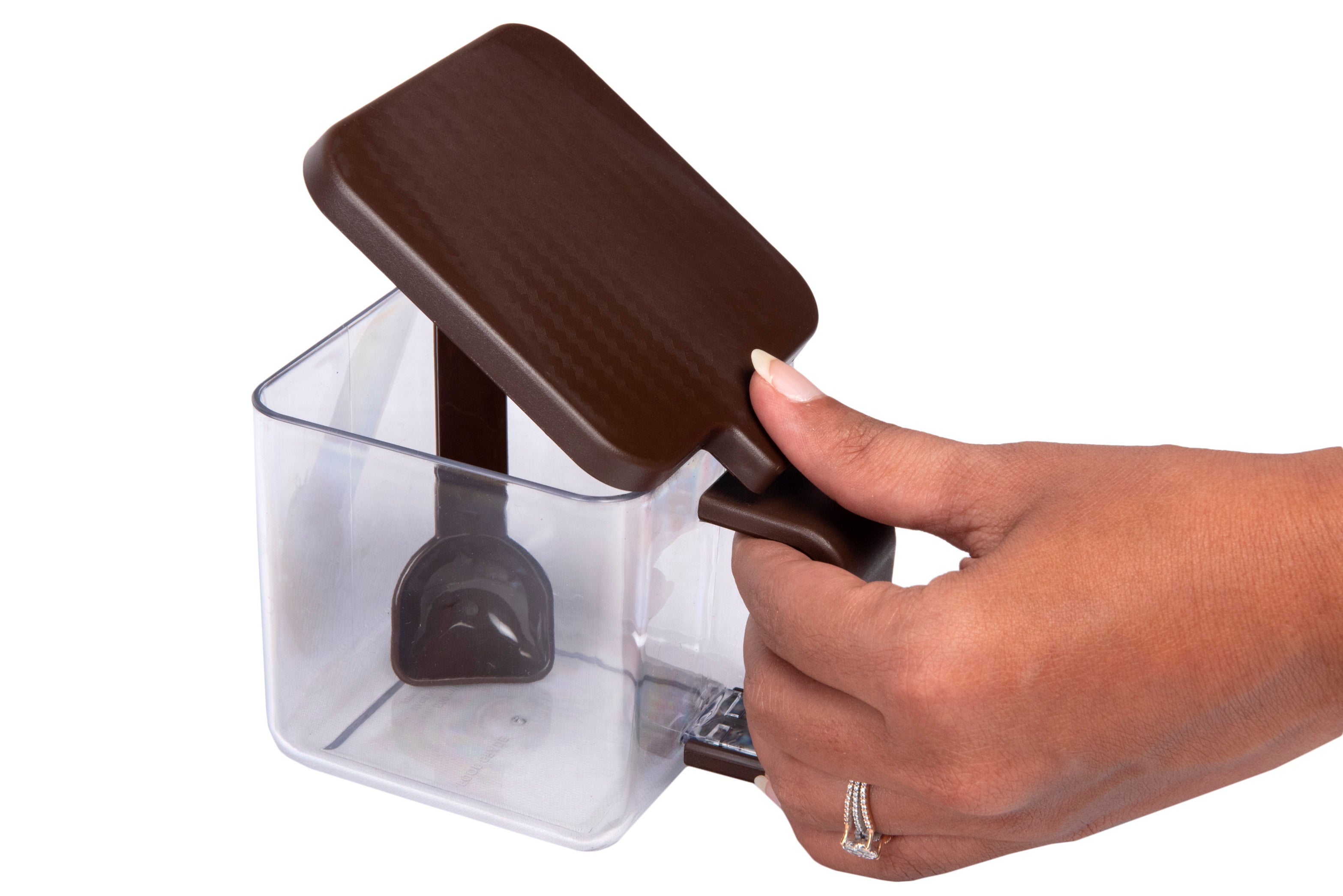 Pickle & Chutney Container with Tray | Plastic Pickle Jars
Specs & Features:

Dimensions: (L) 30cm, (W) 13cm, (H) 12cm
Material: Plastic
Pickle jar set of 3 with lid, spoons, and a serving tray set
100% Food Grade Safe, Washable, Reusable
Pickle, Chutney storage containers for dining table, kitchen

Pickle & Chutney Station is made up of Food grade plastic and comes with Jar with attached lids, Spoons, and Tray. The 3 containers are separated from each other, so they can be taken separately. You can also change the order of them at will without reloading. To enjoy the fine dining experience pickle sets are used in Indian households as tableware. For serving chutneys, pickles, vinegar onions, sugar, salt, sauces, spices, and condiments to guests to give an authentic Indian dining experience. Pickle & Chutney Set is widely used in restaurants, buffets, households, and hotels. It is a perfect match for the Indian fine dining experience. It has very nice size containers with attached lids and each compartment is removable and comes with its own spoon. Looks Stylish and comes with a handle in a container that compliments easily serving itself. The material used - is 100% food grade, BPA Free Plastic jars, spoons, and a tray.