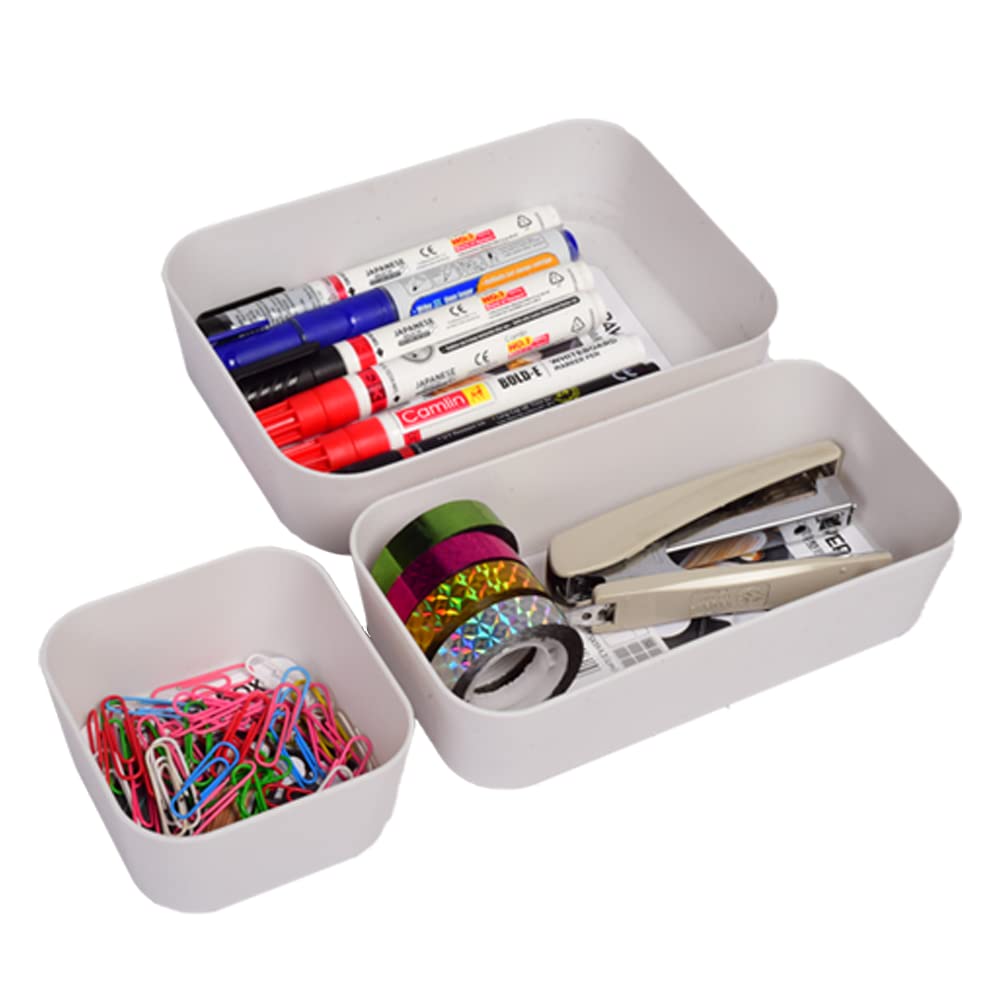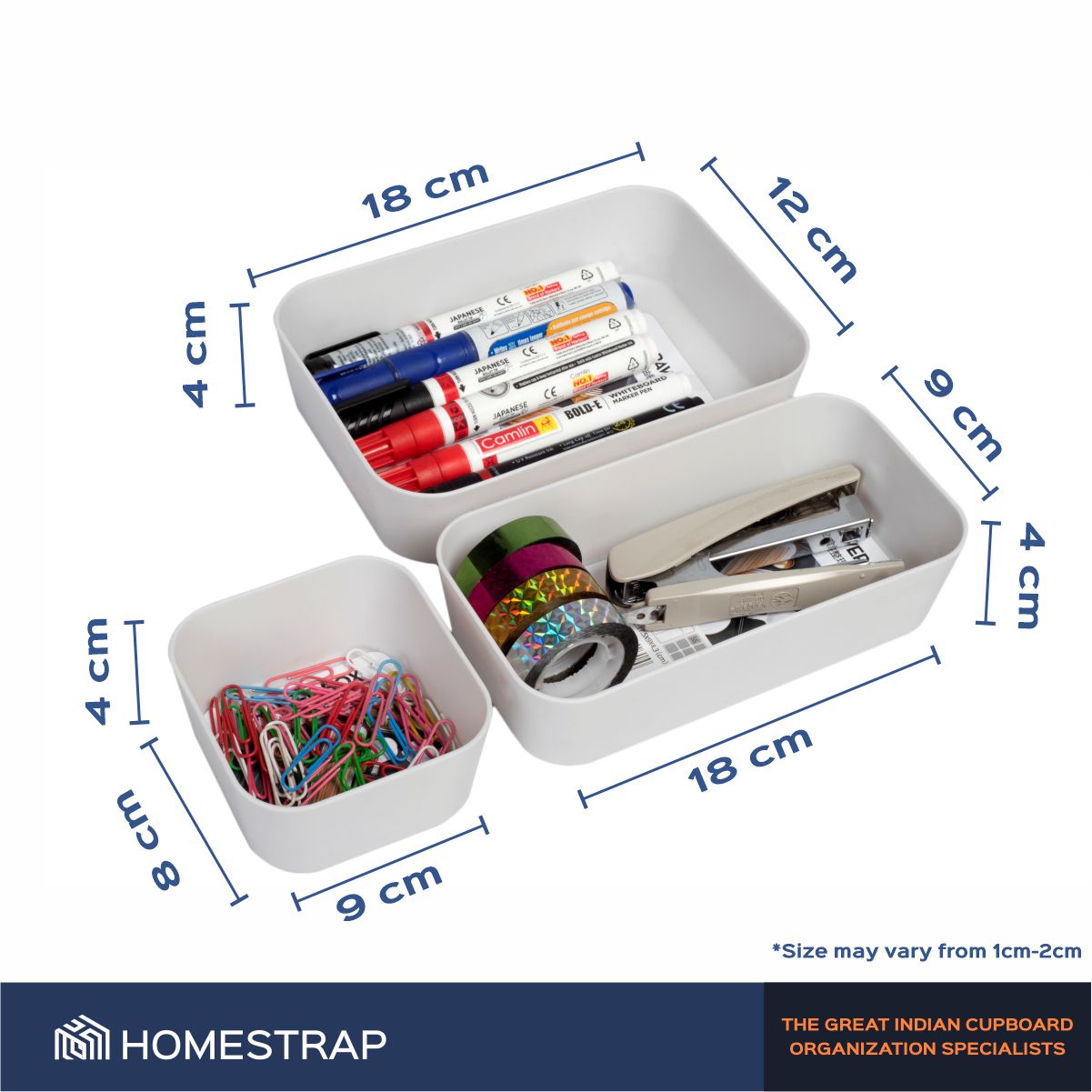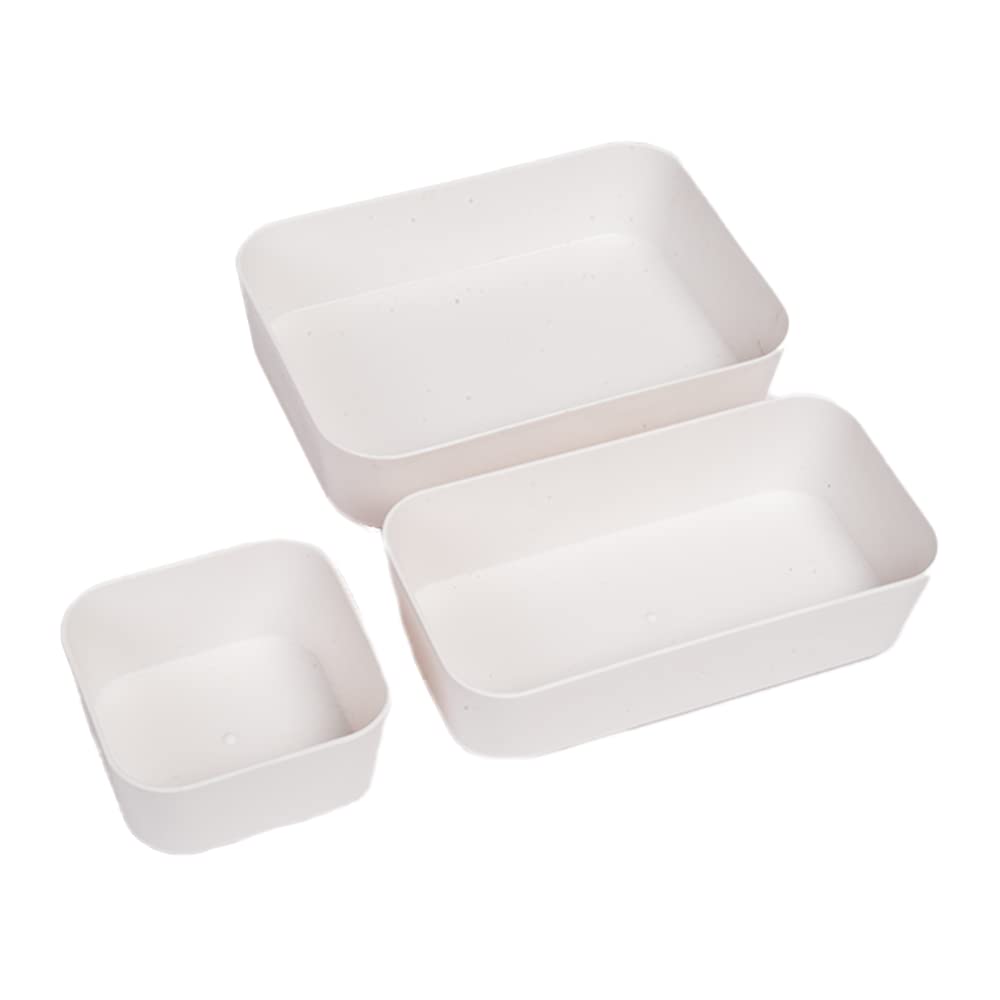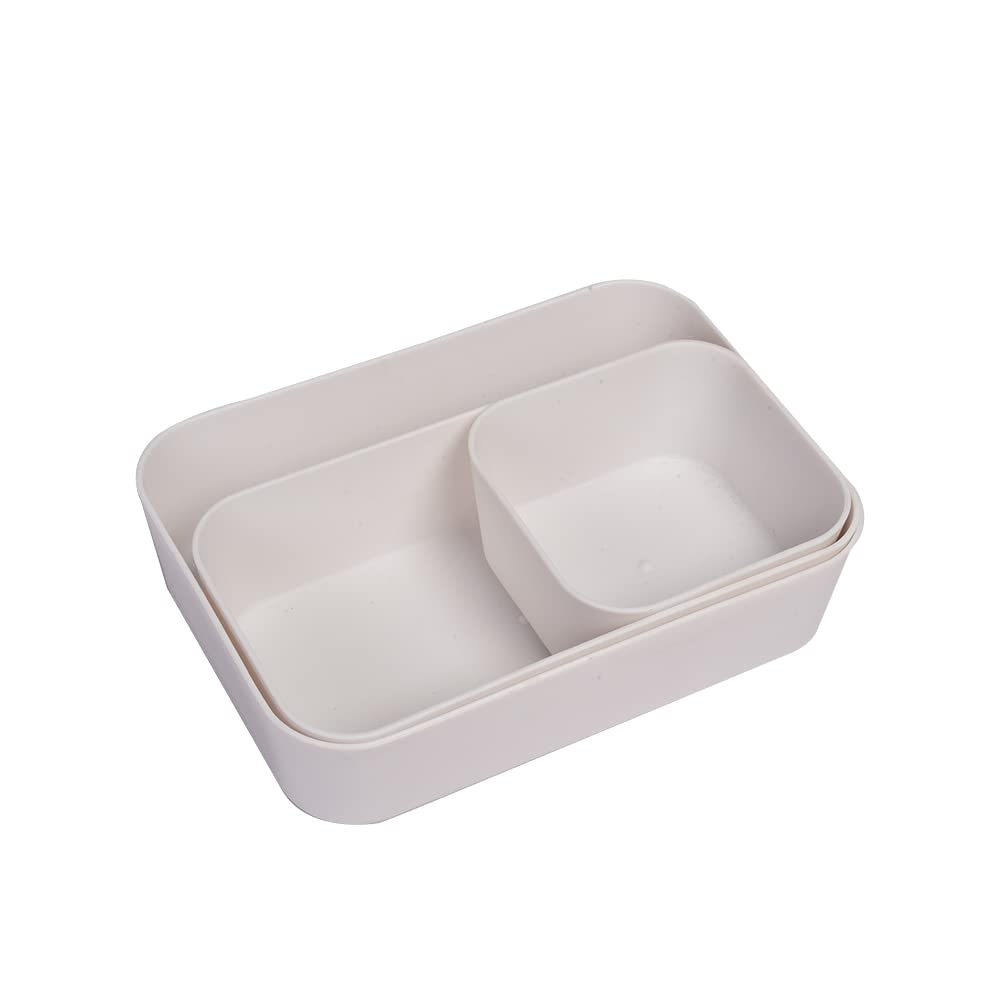 Pack of 3 Drawer Organizer Trays
Specs & Features:


Material: Plastic
3 Drawer Organizer
Easy to see your stuff and access what you want quickly
Only requires a damp warm soapy sponge or cloth for fast and effortless cleaning
Use as Cutlery organizer, Drawer Organizer, Desk organizer
Perfect to organize cosmetics, makeup tools, hair accessories, nail polish, jewelry, toothpaste, hairbrushes, medicine, silverware, office supplies, etc.
Small Container Dimension: L(9 cm) H(8 cm) H(4 cm) | Medium Container: L(18 cm) H(9 cm) H(4 cm) | Large Container: L(18 cm) H(12 cm) H(4 cm)

Homestrap Drawer comes in a Variety of Sizes that Help Make the Organization of Different Items more Flexible and Easier. Fit all kinds of Drawers, such as Vanity, Bathroom, Kitchen, and Office Drawers. If You Need to Put it on the Table, Even If You Accidentally Touch it, it will not Shatter When it Falls to the Ground. Fit Perfectly for Your Vanity Drawer, for Organizing Cosmetics, Makeup Tools, Hair Accessories, Nail Polish, and More.