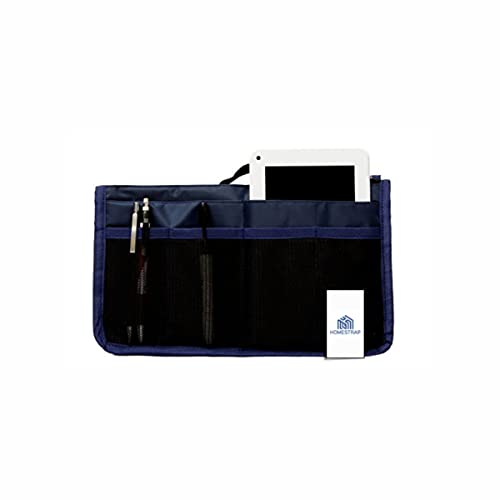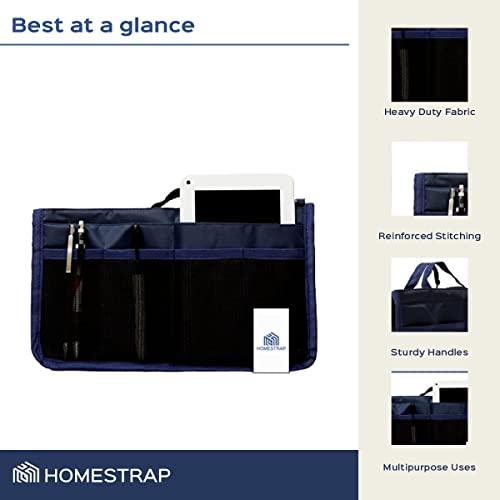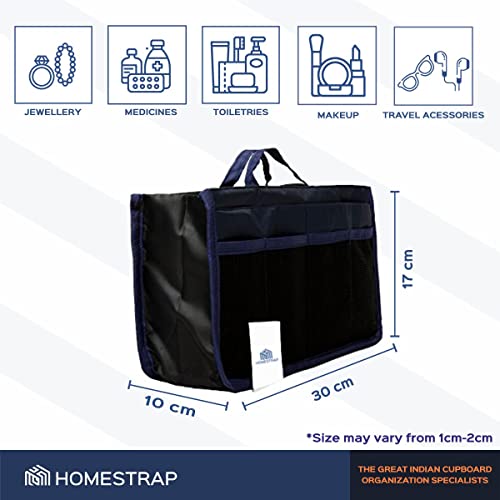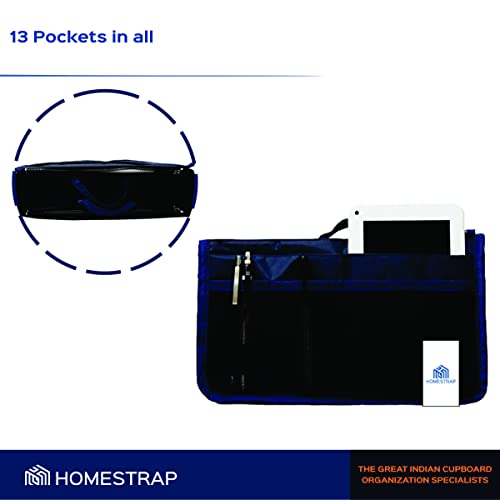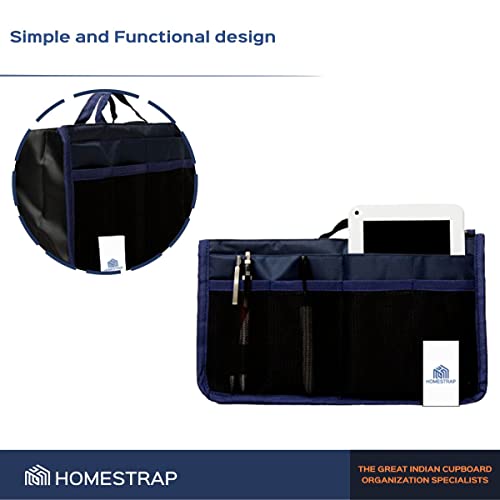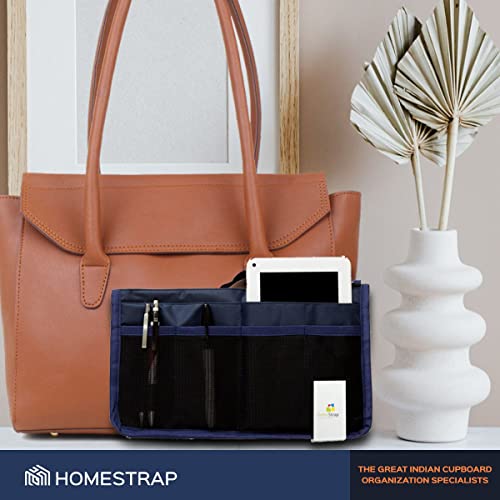 Multi Pockets Handbag Travel Organizer
Specs & Features:


Material: Heavy Duty Parachute Fabric
Dimensions: (L) 17cm, (W) 30cm, (H) 10cm
Multi Pockets organizer & storage bag
Strong & Sturdy handle
Portable, Durable
Wide Open to see the products
Perfect for Travel accessories, Cosmetics, Makeup, Medicine, Jewellery, Toiletries

Styleys portable handbag organizer travel kit bag is great for those of you that travel on a tight compact schedule. Everything you need will fit into this bag, it has many compartments for all the necessities such as toiletries, medicines, cosmetics, office stuff, kids stuff, craft items and more. Make traveling a little less chaotic with this Travel Companion. Multiple pockets let you store all your toiletry needs in one bag. With multiple compartments to store in, this travel cosmetic bag is apt for all you lovers of organized living. With small, medium, large, and long pockets, everything is easy to find! Hang it in a garment bag (or on the towel bar) or fold it to stow easily in your Handbag or suitcase. With a secure closure and easy-to-clean lining and pockets, you are always ready to go and to look your best. So keep it together and get going!