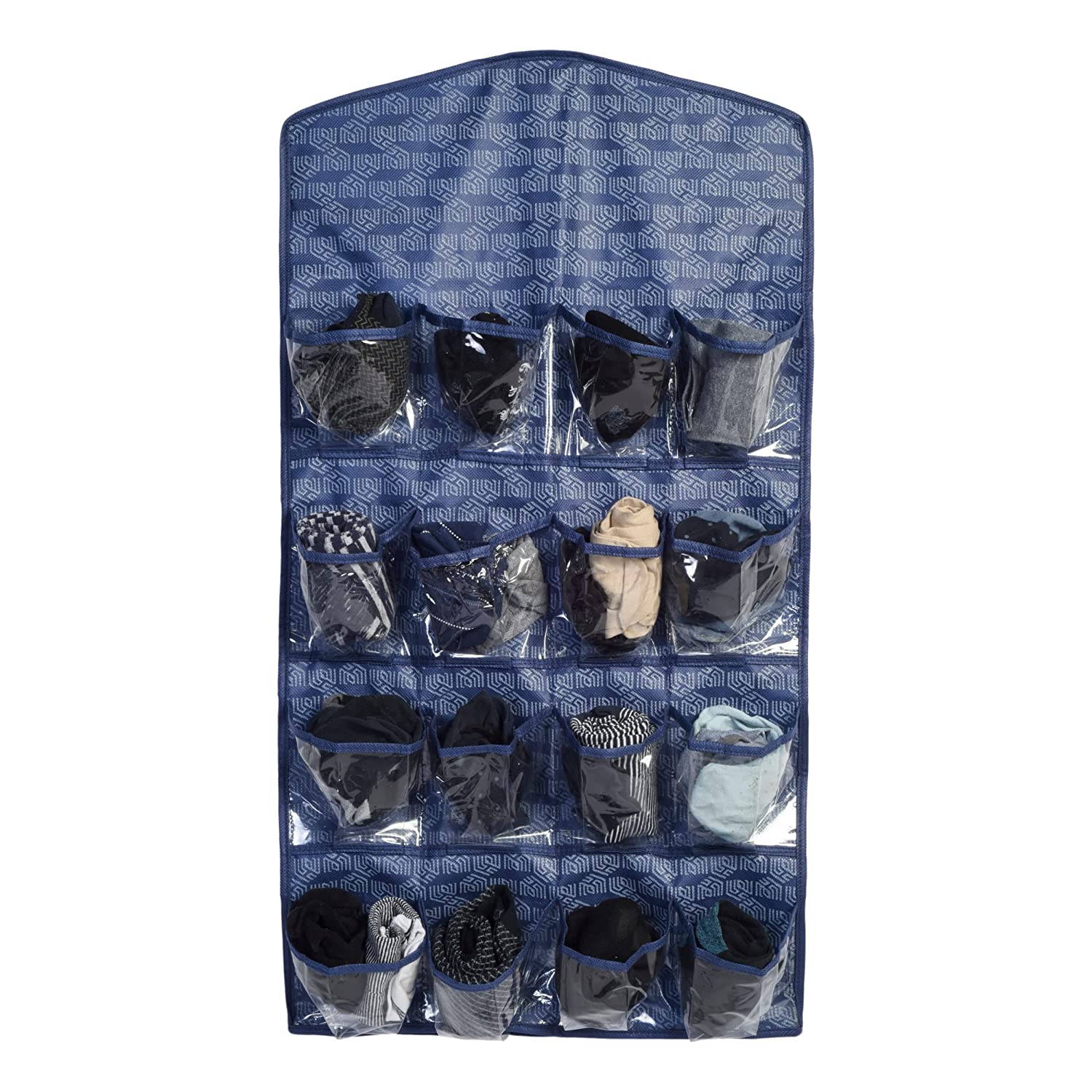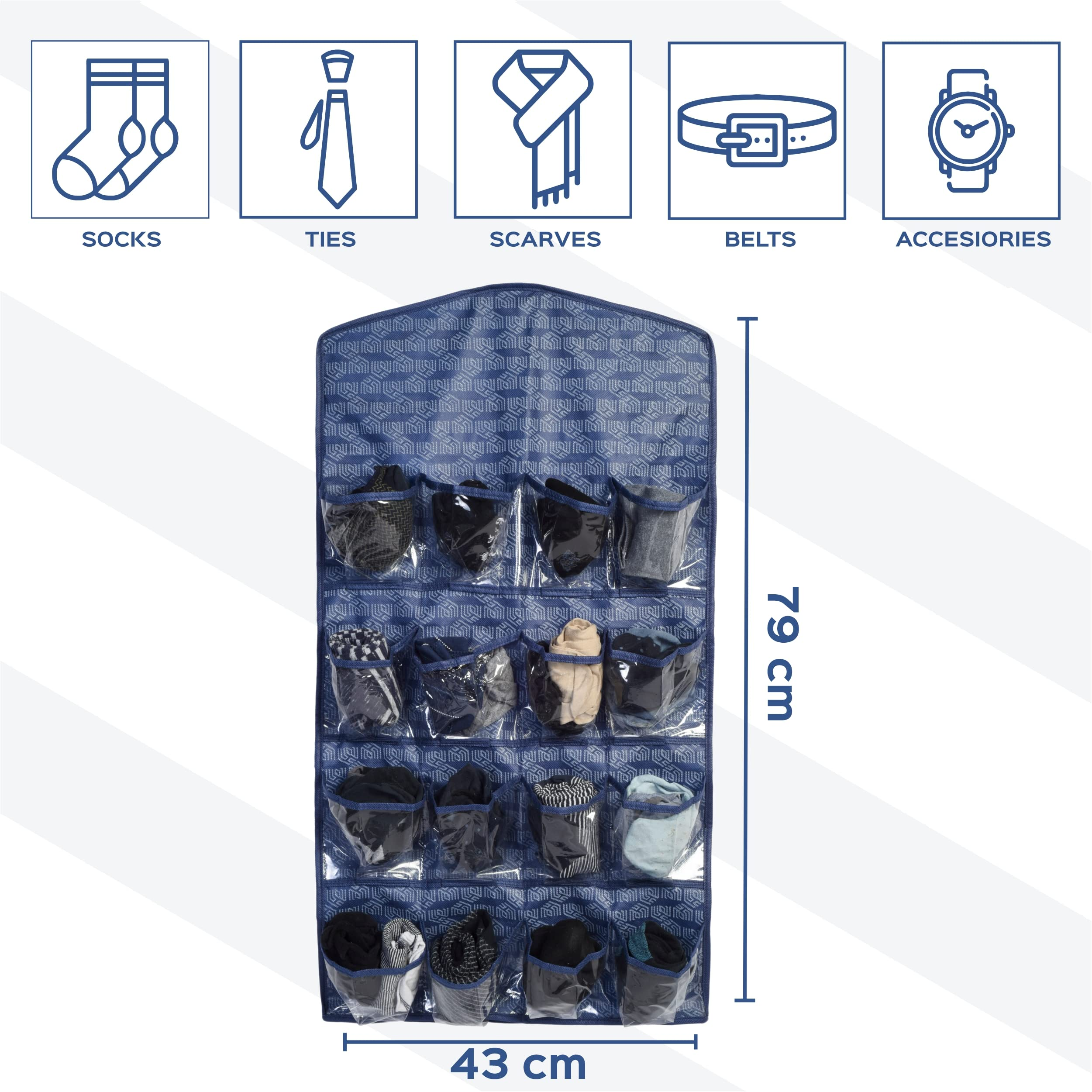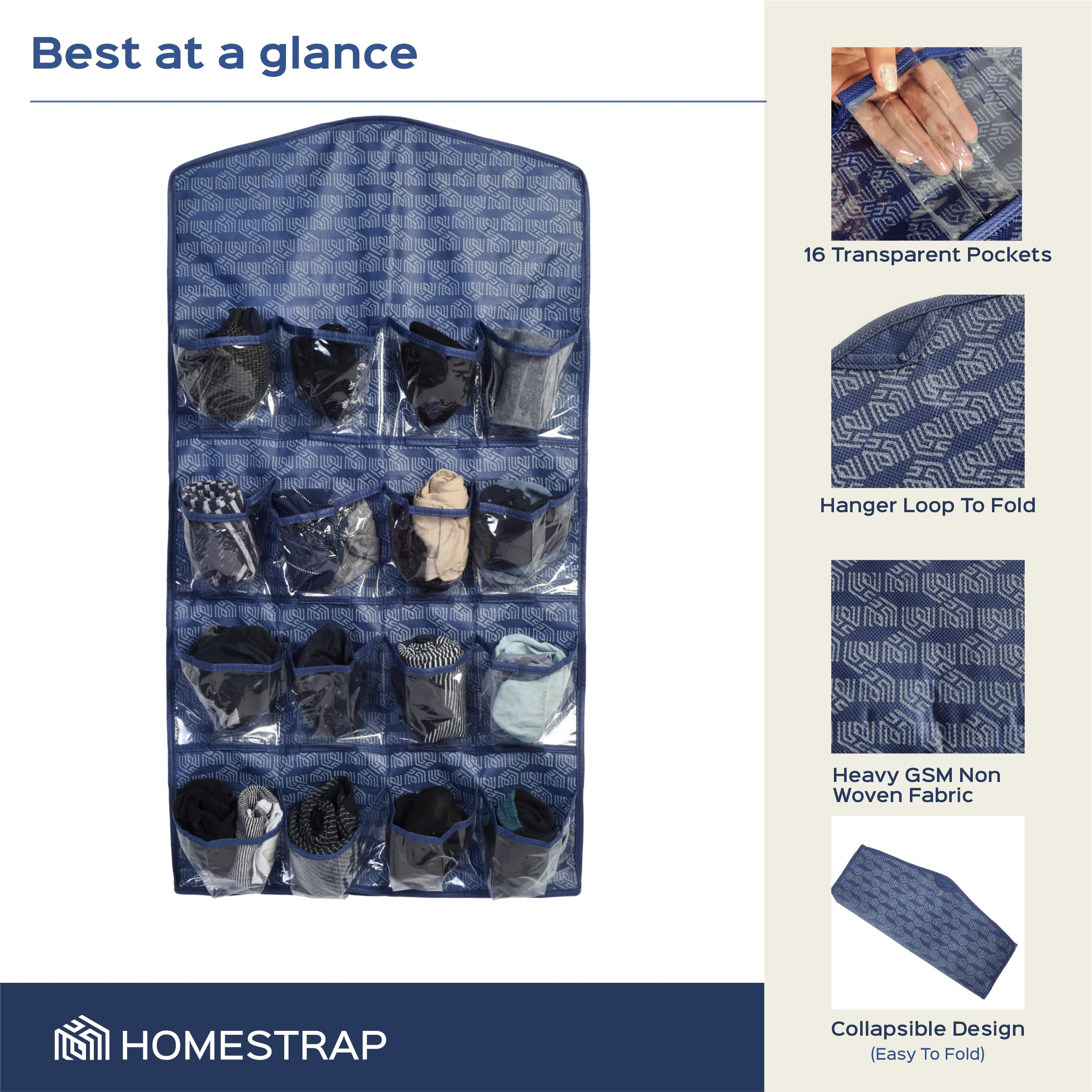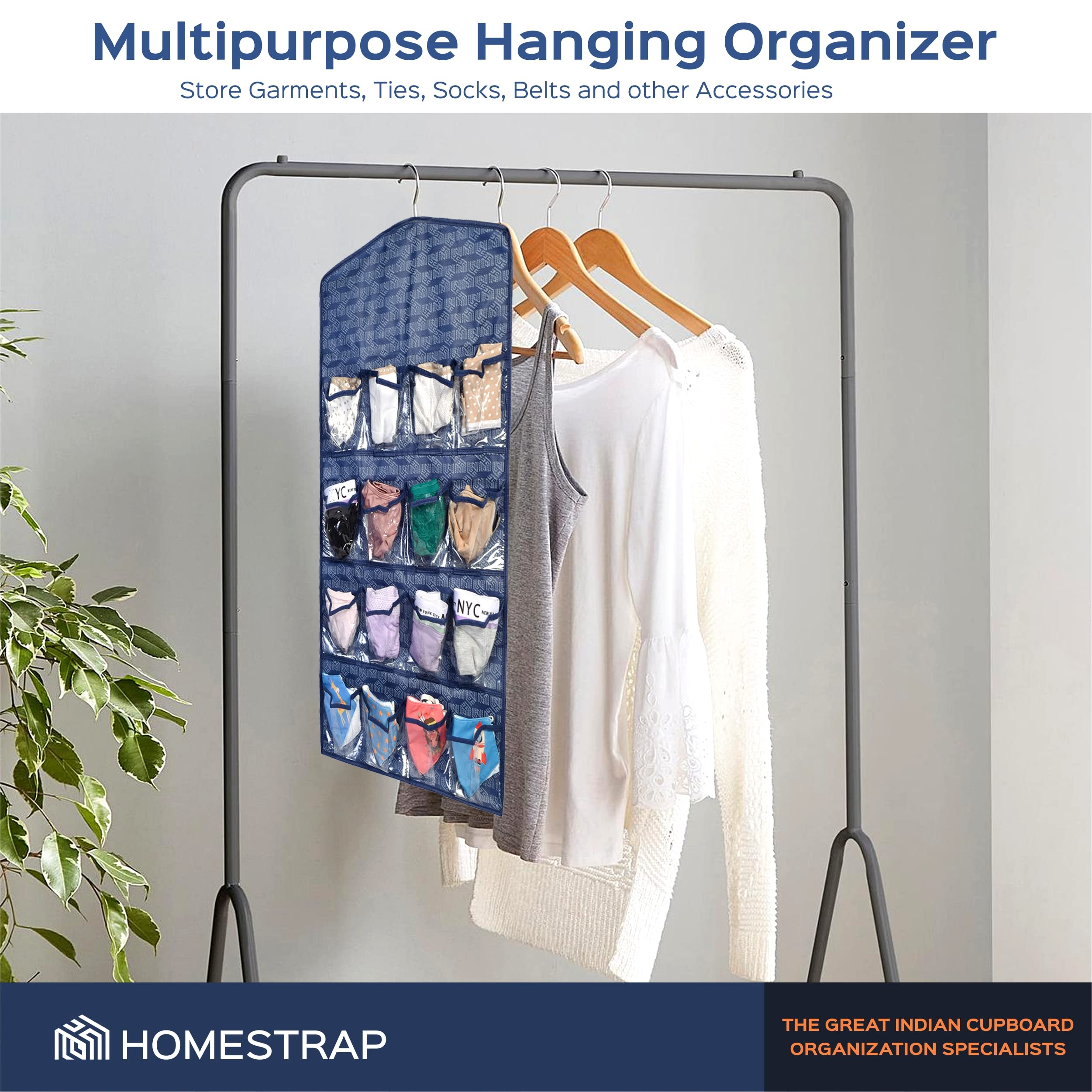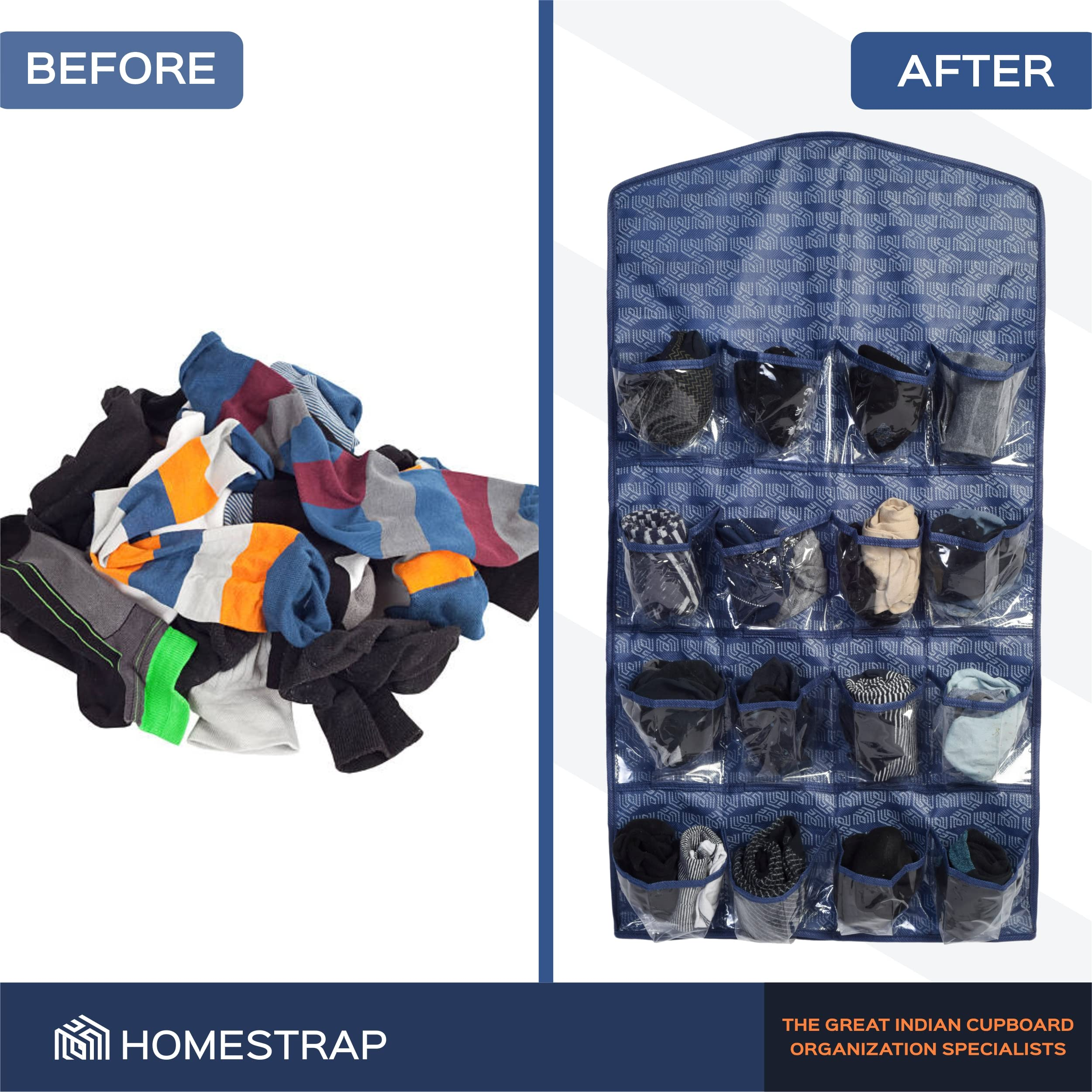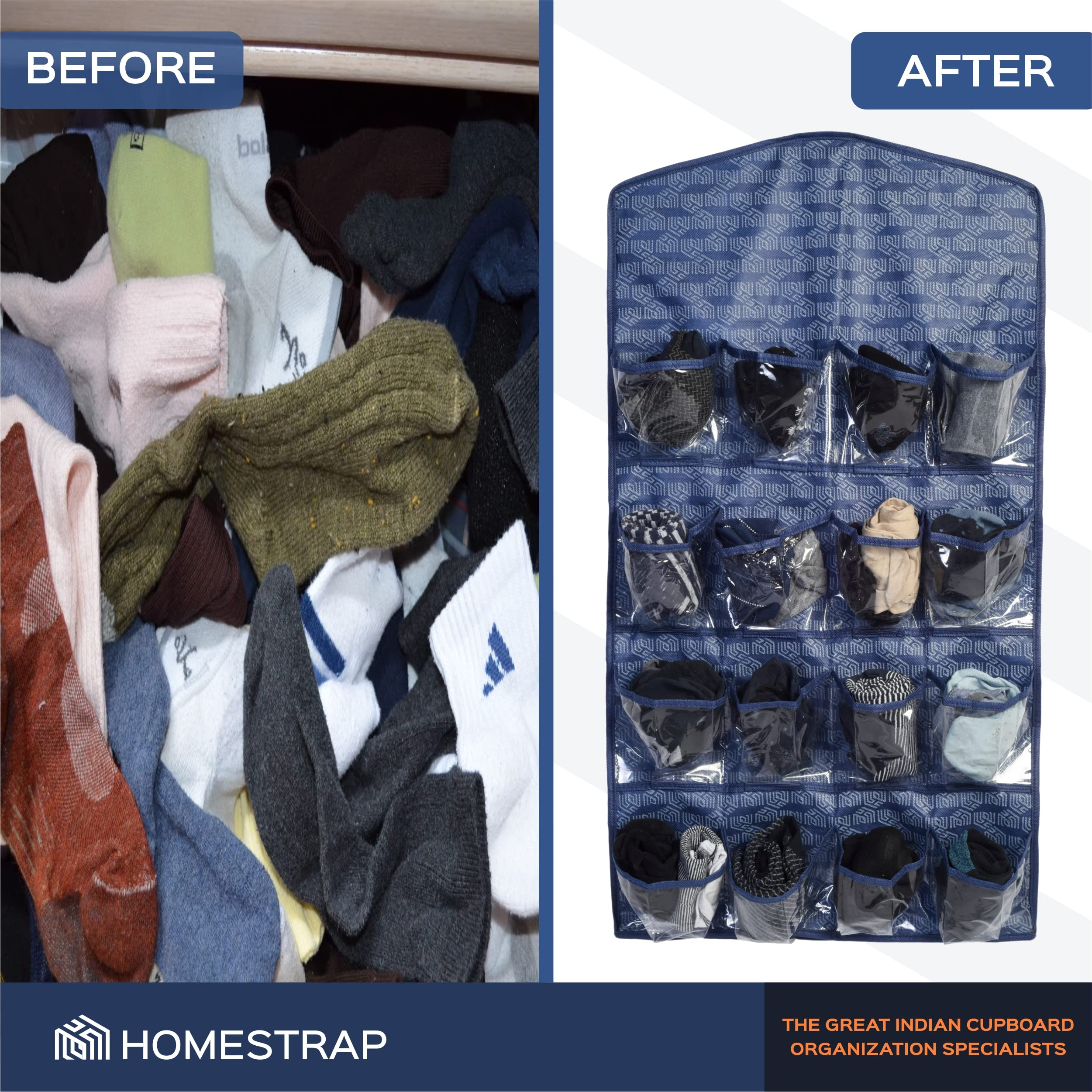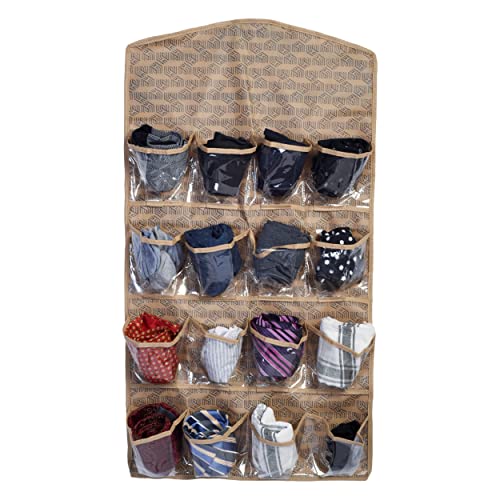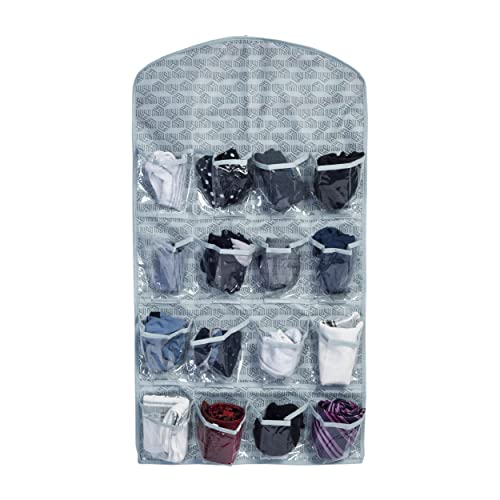 Socks hanging Organizer
Specs & Features:


Material: Vinyl & Non-woven
Dimensions: Size in CM: 43 (W) x 73 (H)
16 Clear vinyl pocket gives instant visibility, Non-woven fabric has the stronghold for heavy products.
Lightweight, Portable, Foldable, Space Saver
Clean with a damp cloth only.

You may want to consider purchasing a hanging closet organizer. These organizers are designed to hang in your closet and have multiple compartments for organizing various items, including undergarments, socks, and miscellaneous items. They are a great space-saving solution and can help keep your closet neat and organized. Homestrap hanging closet storage is the ideal way to stay organized with minimum space and effort. Material: Made with 90 gsm finest quality non-woven fabric, which ensures that it doesn't tear or snag easily.