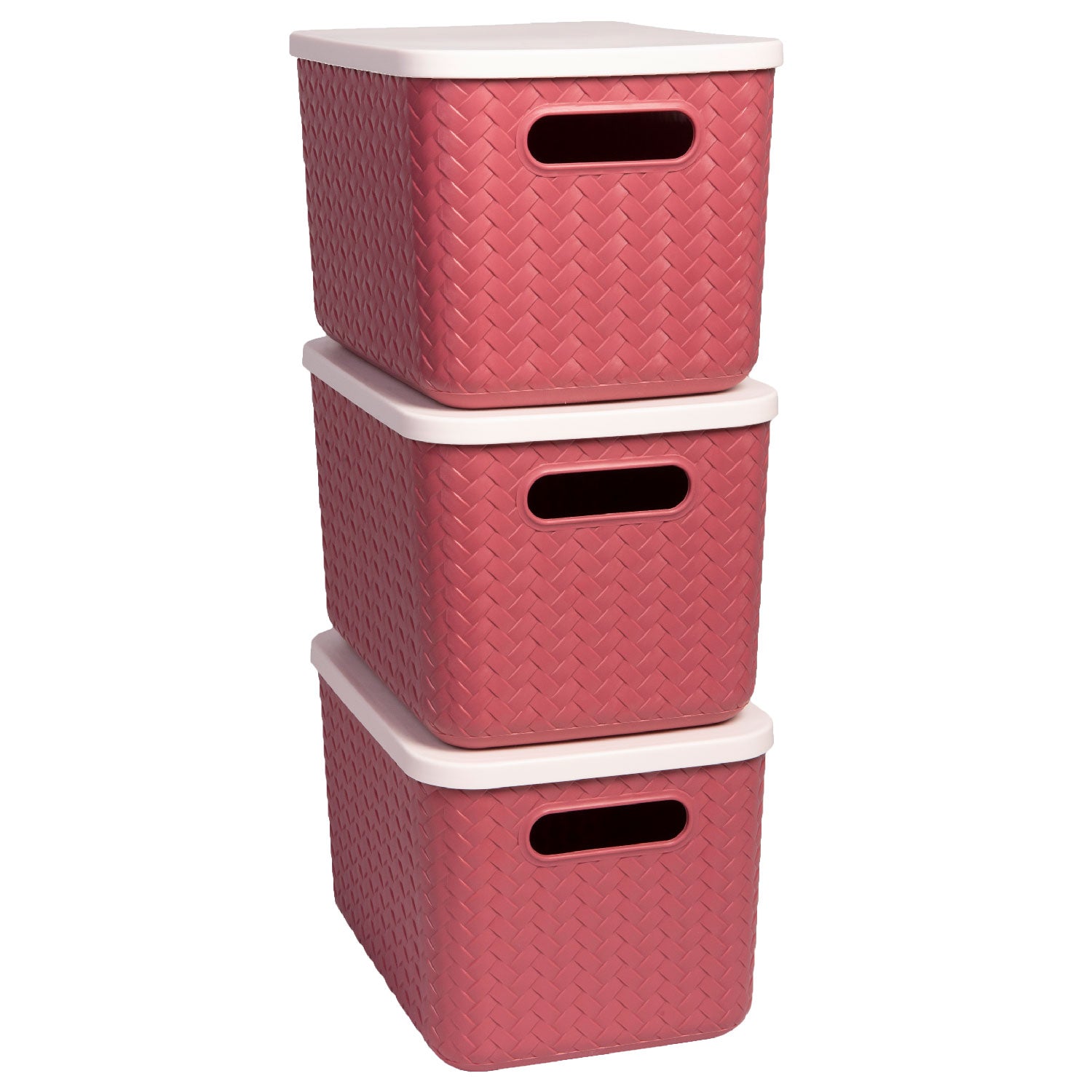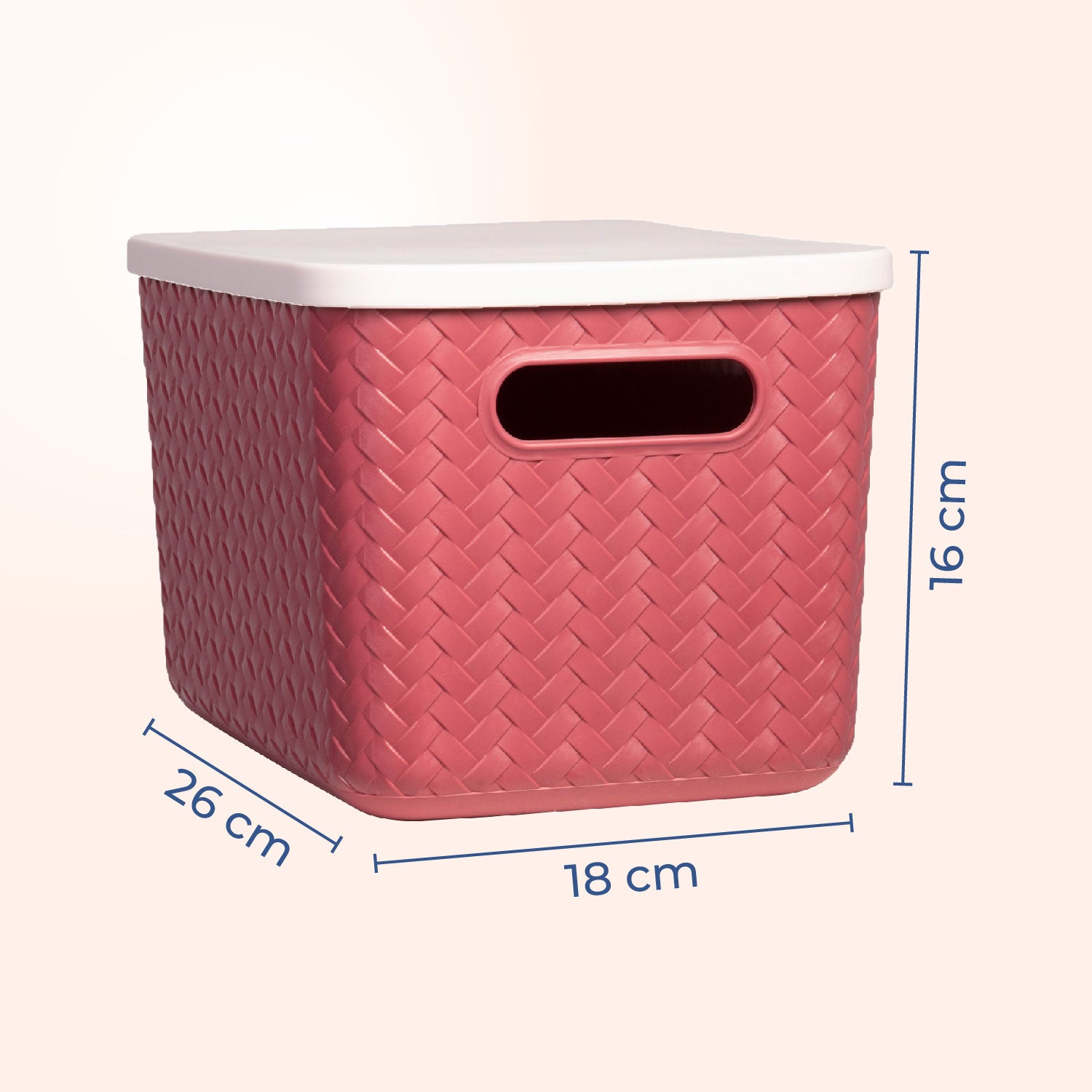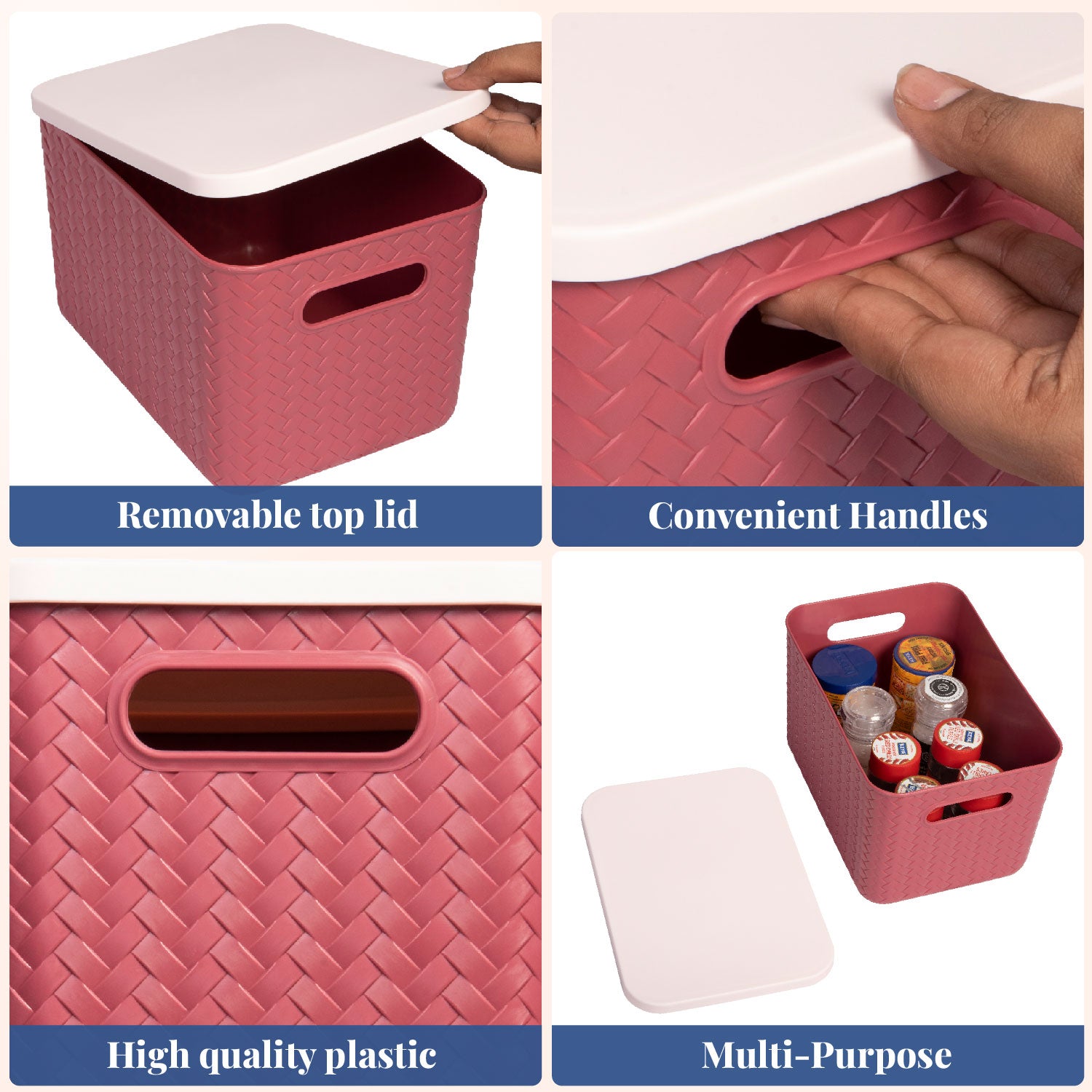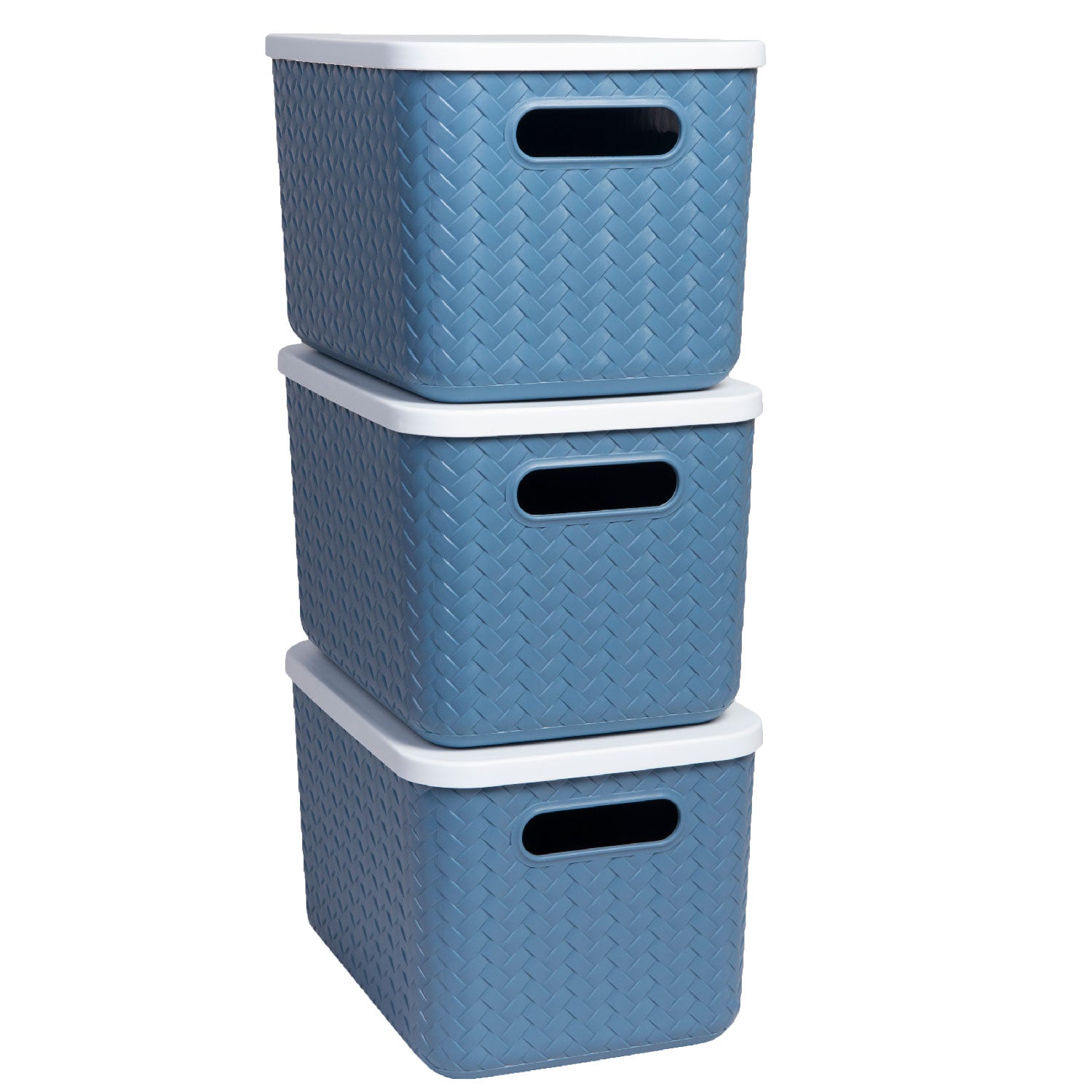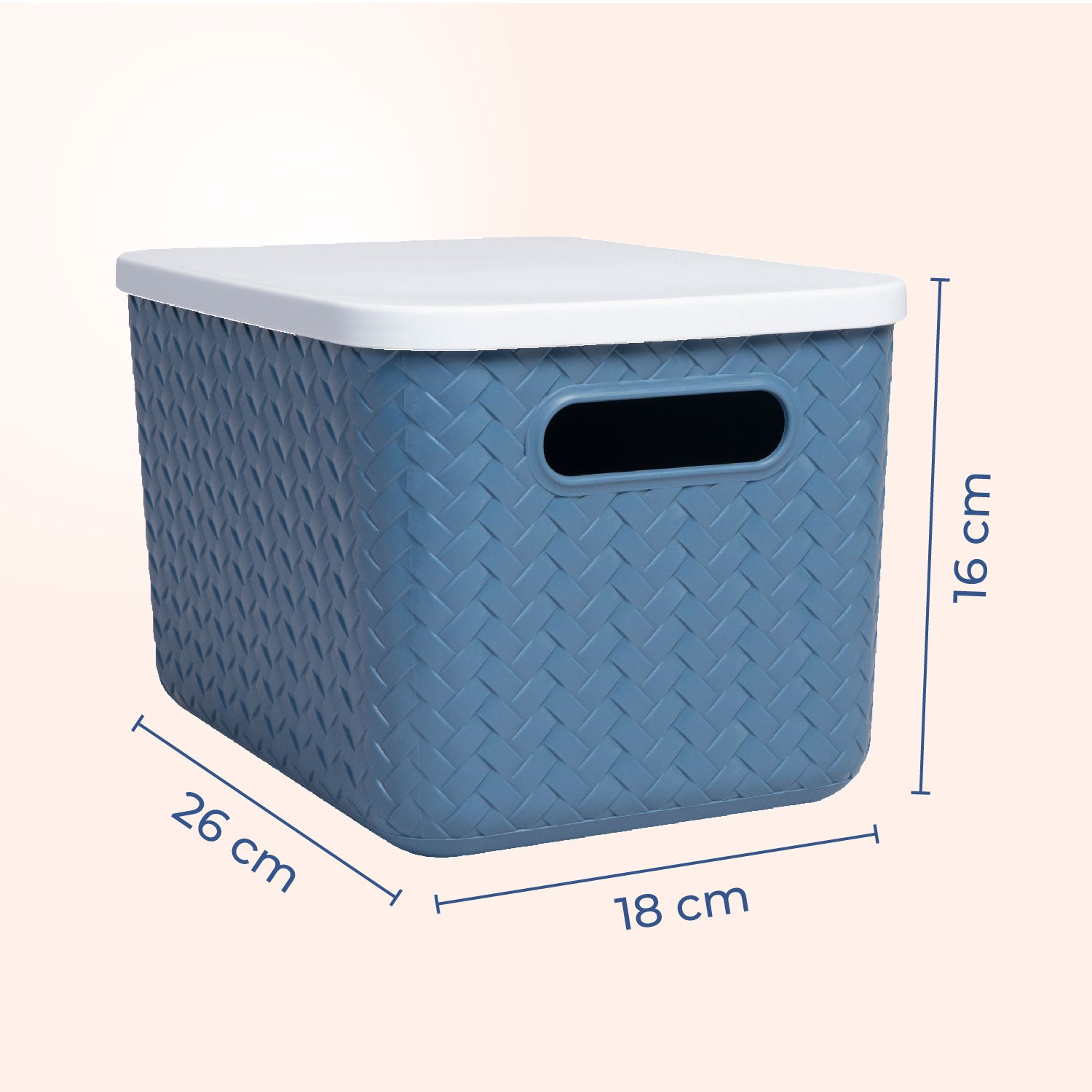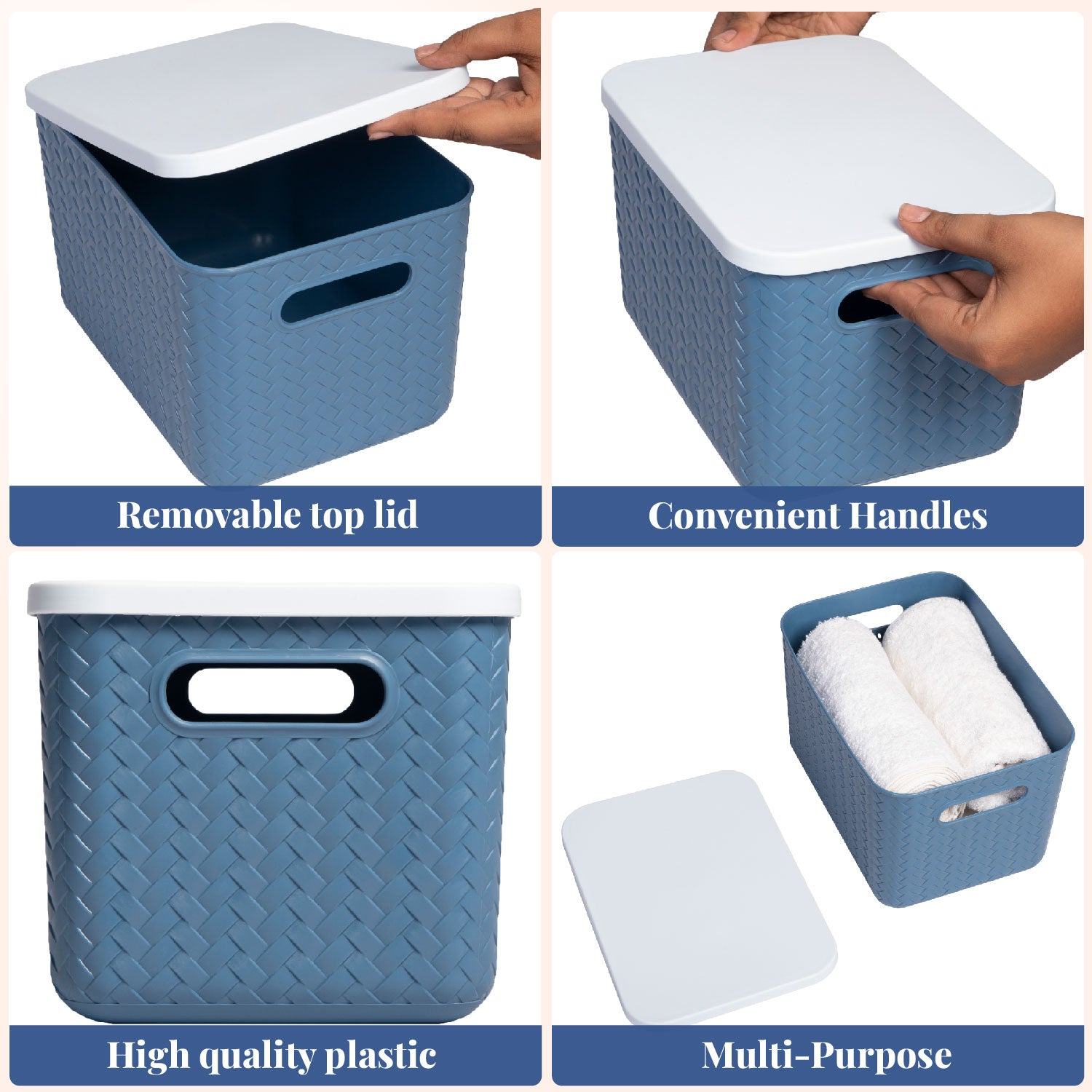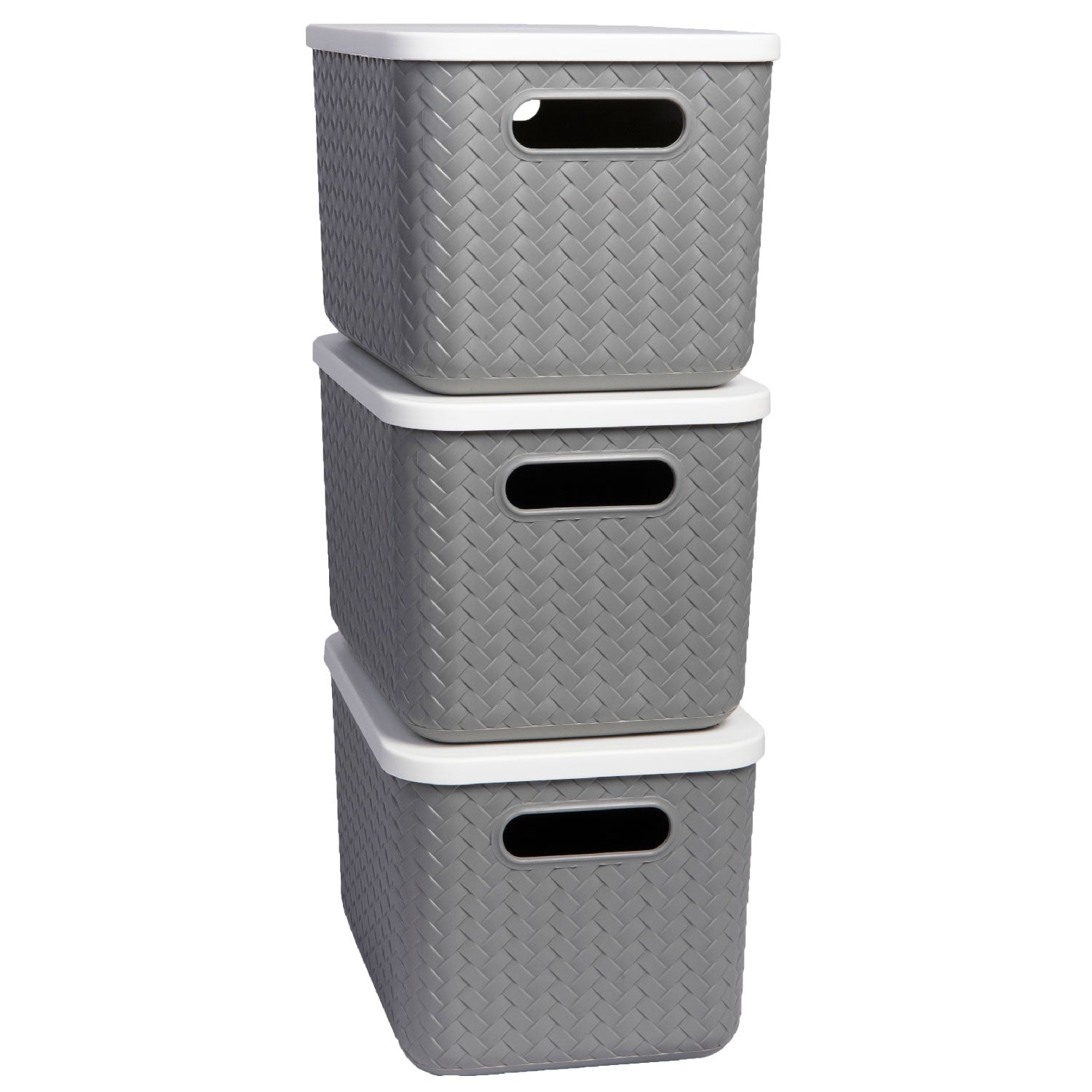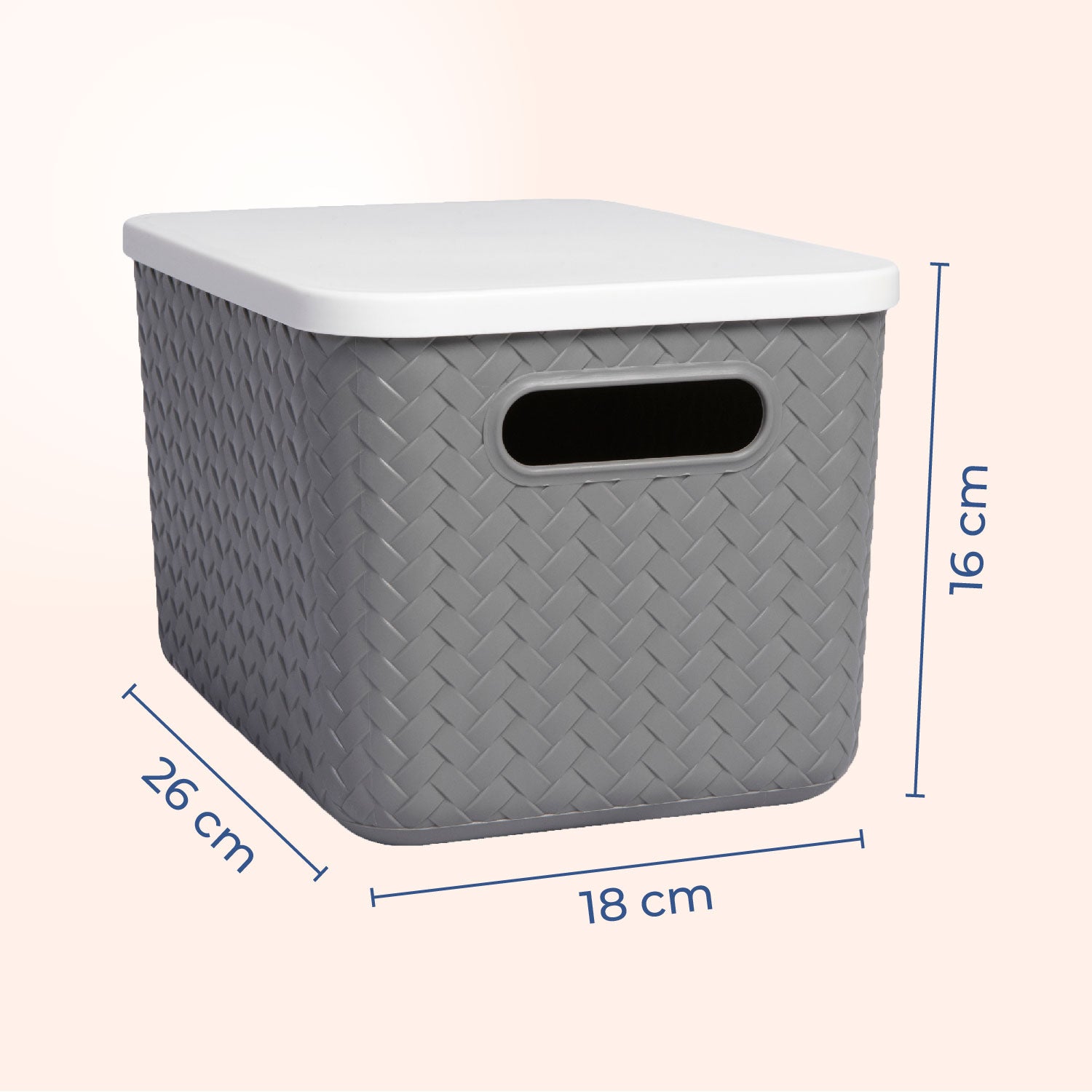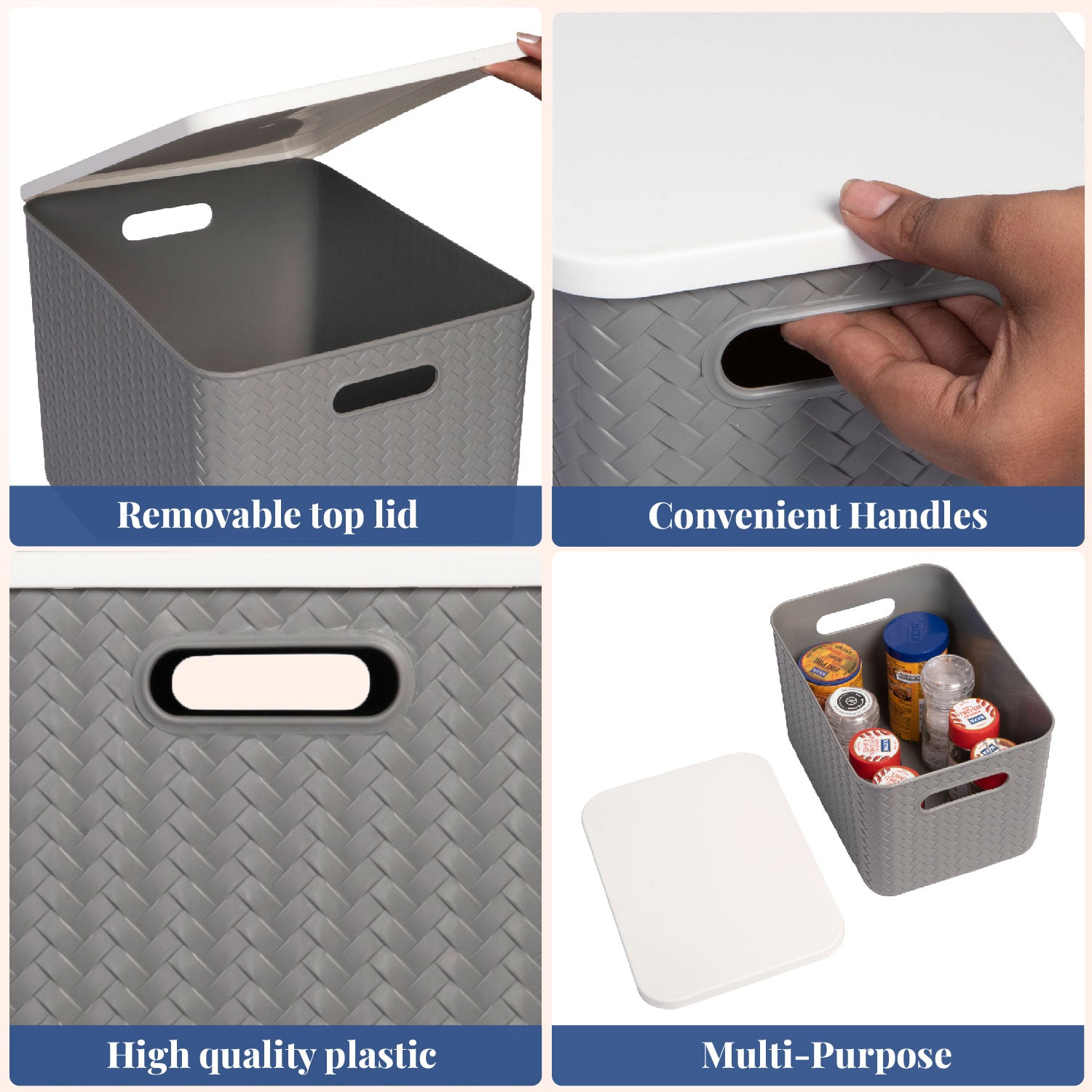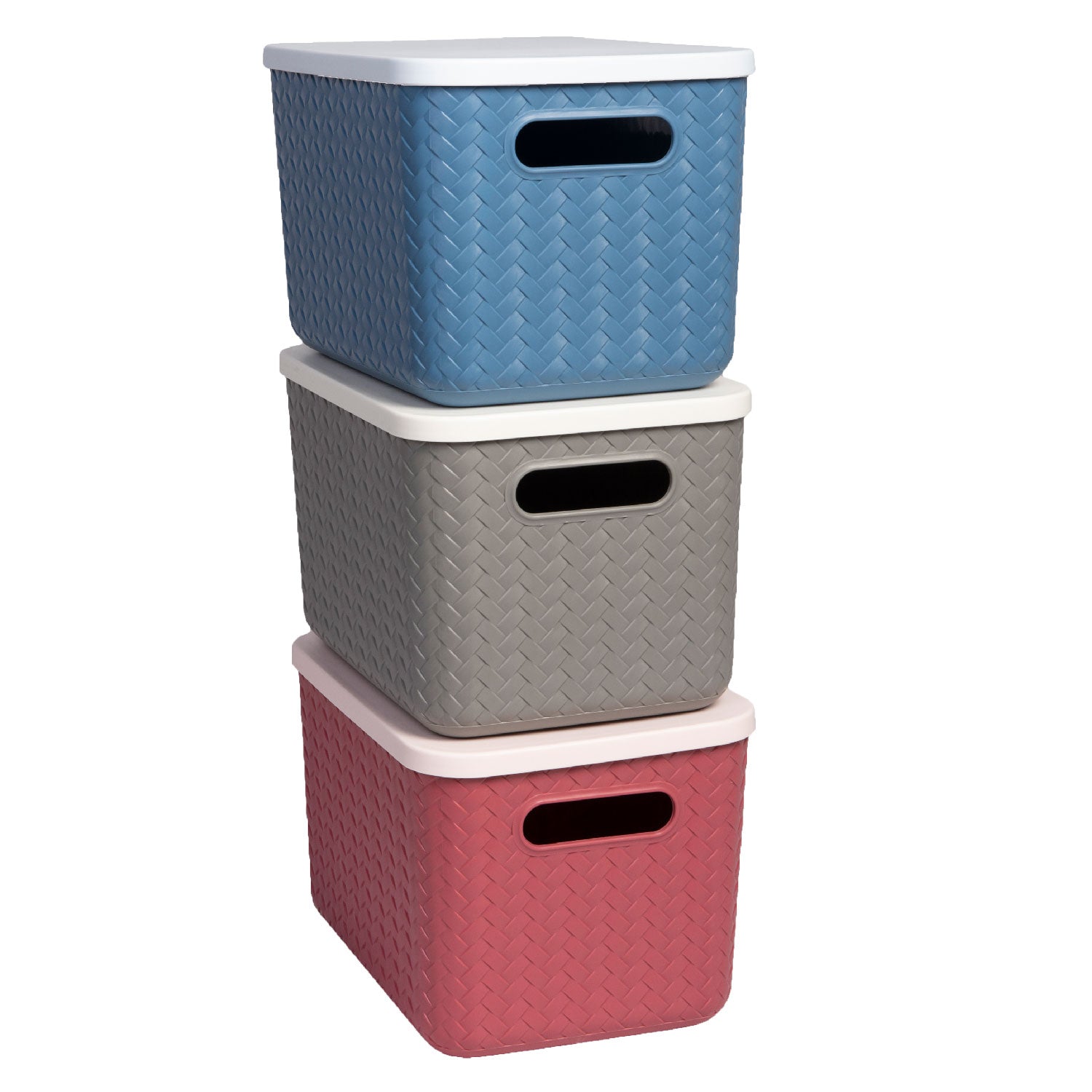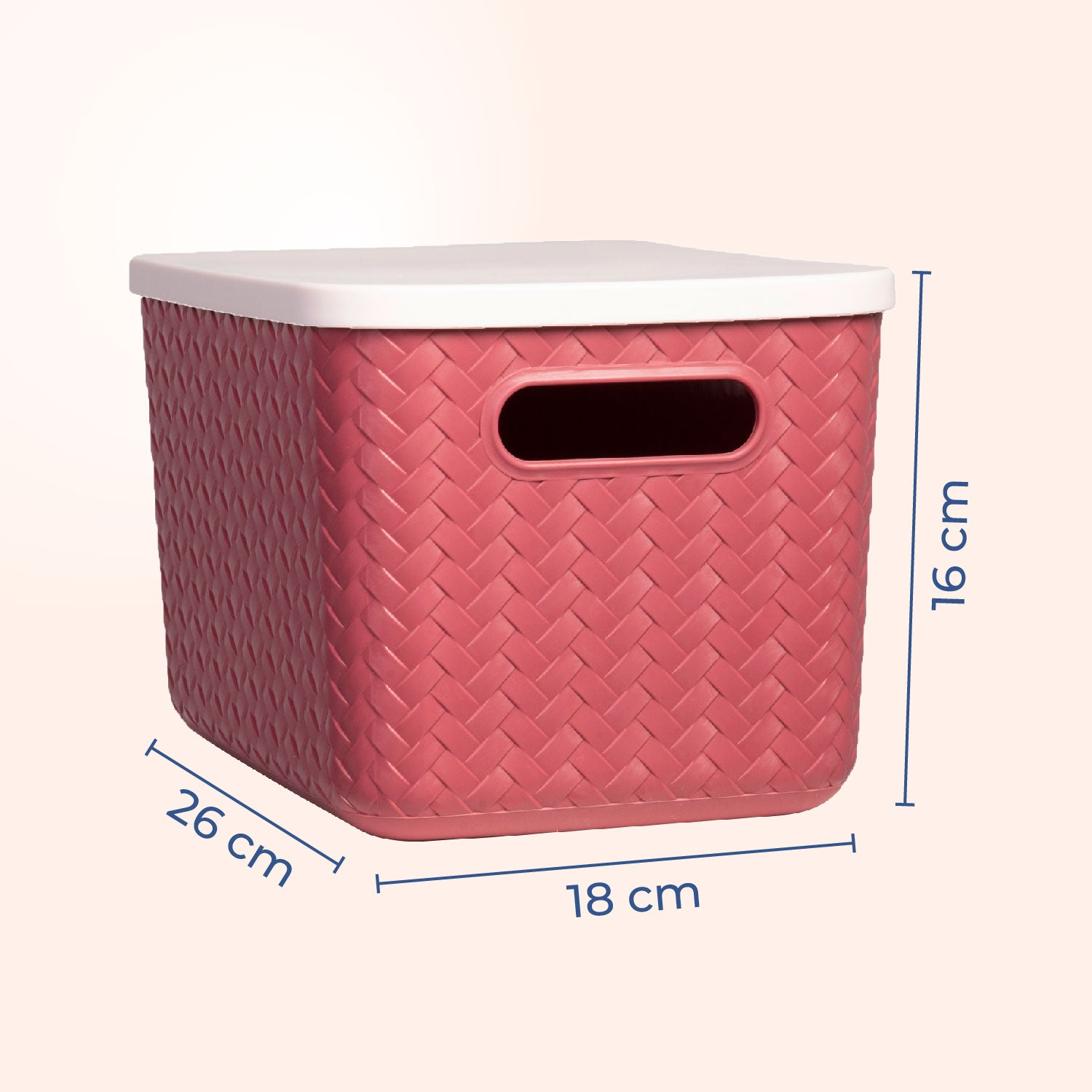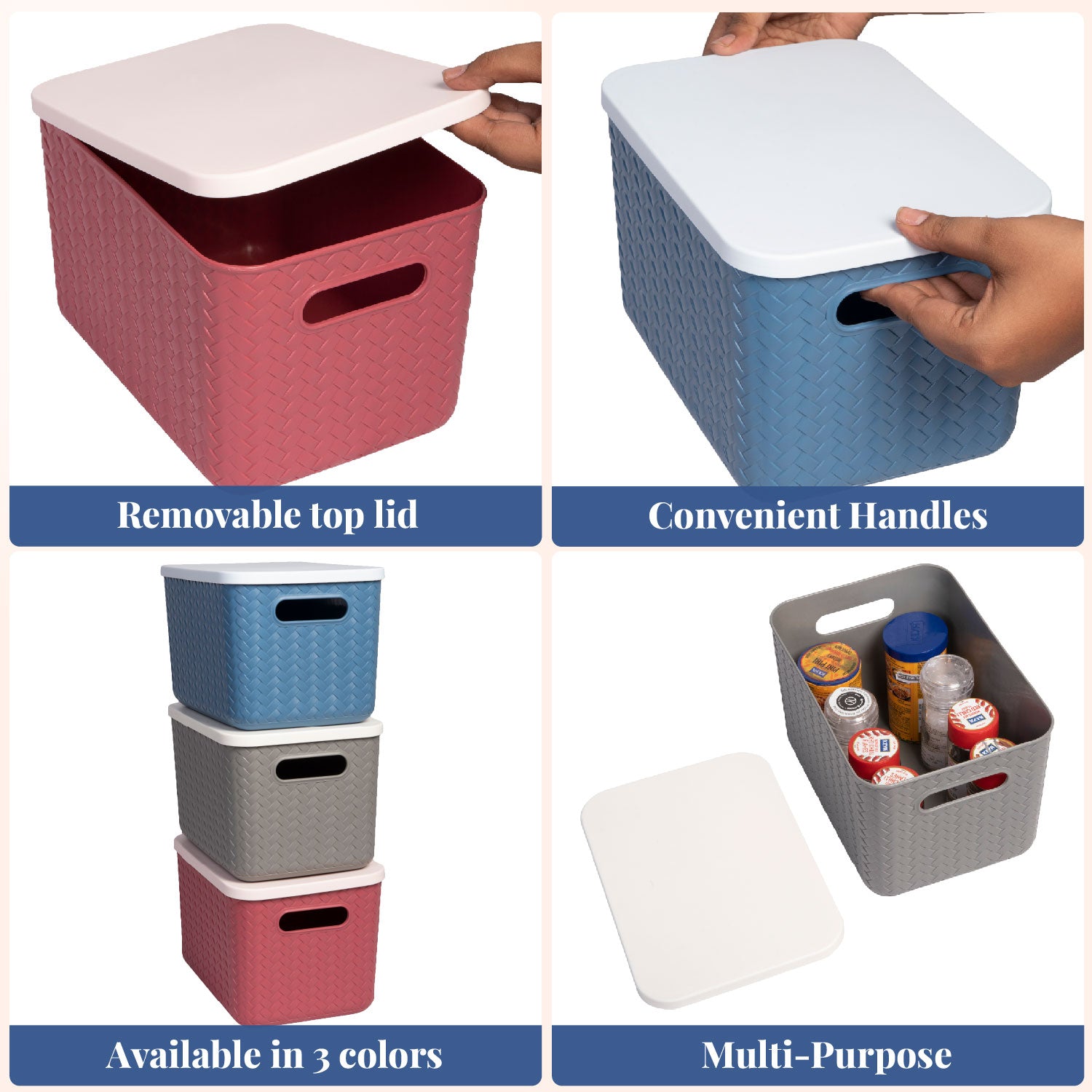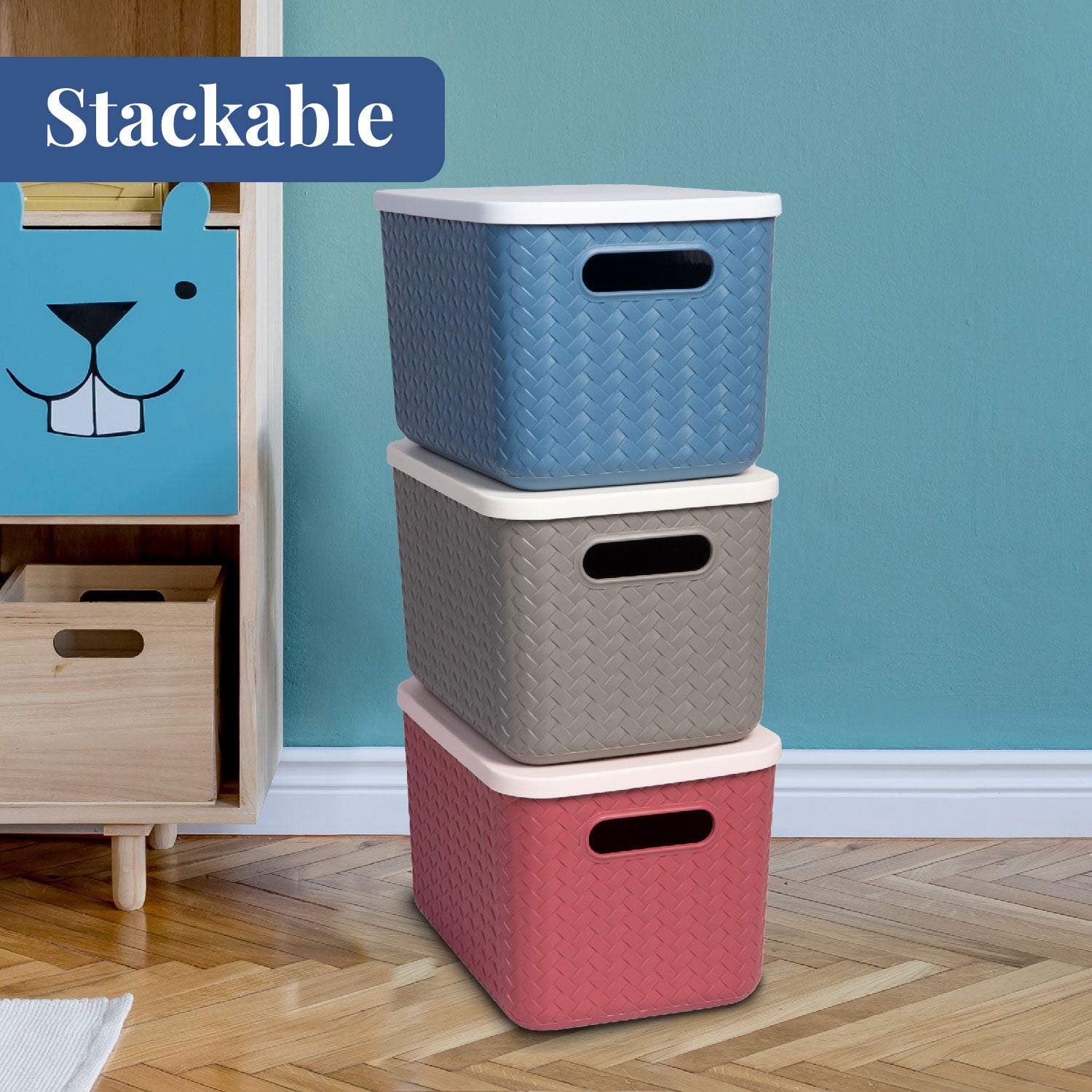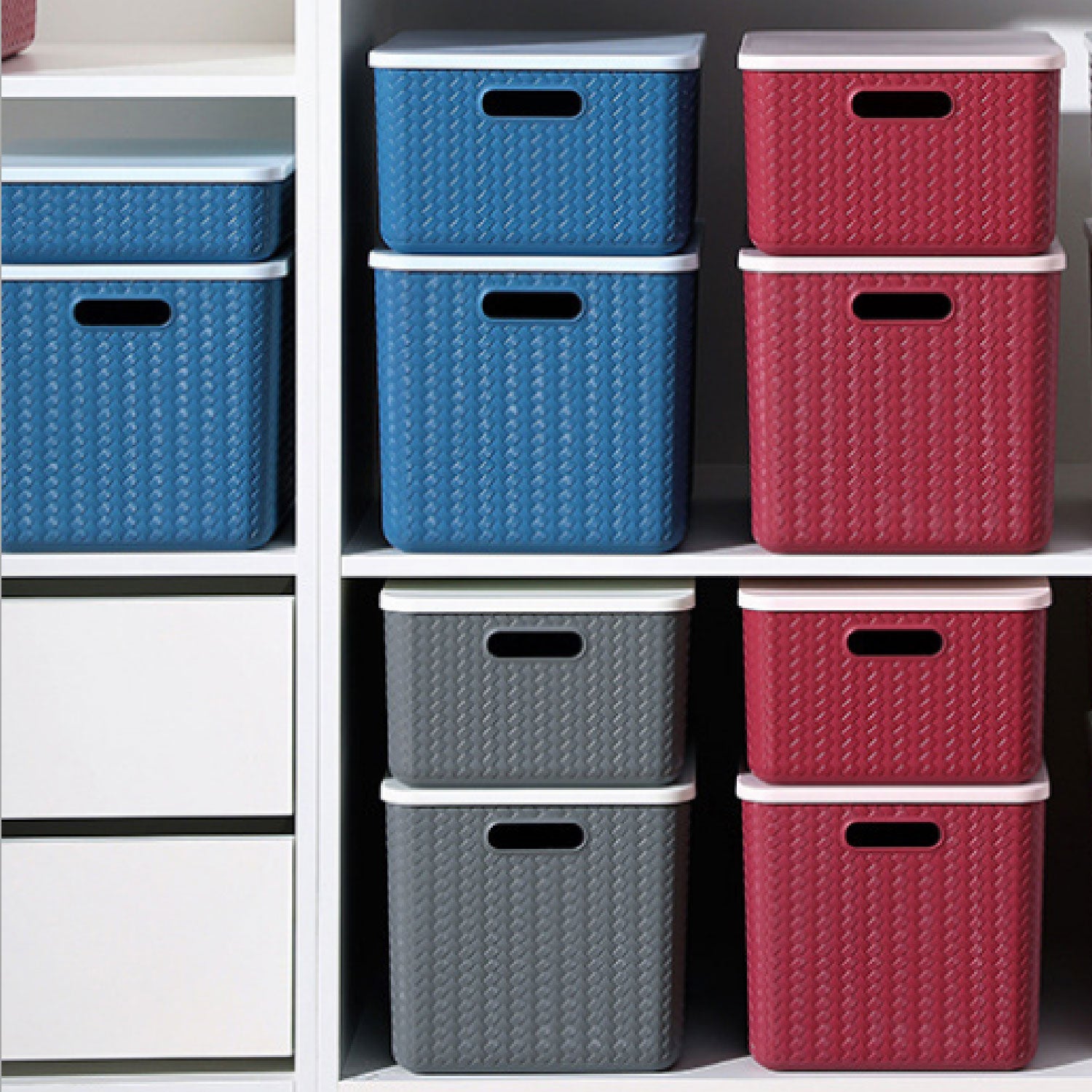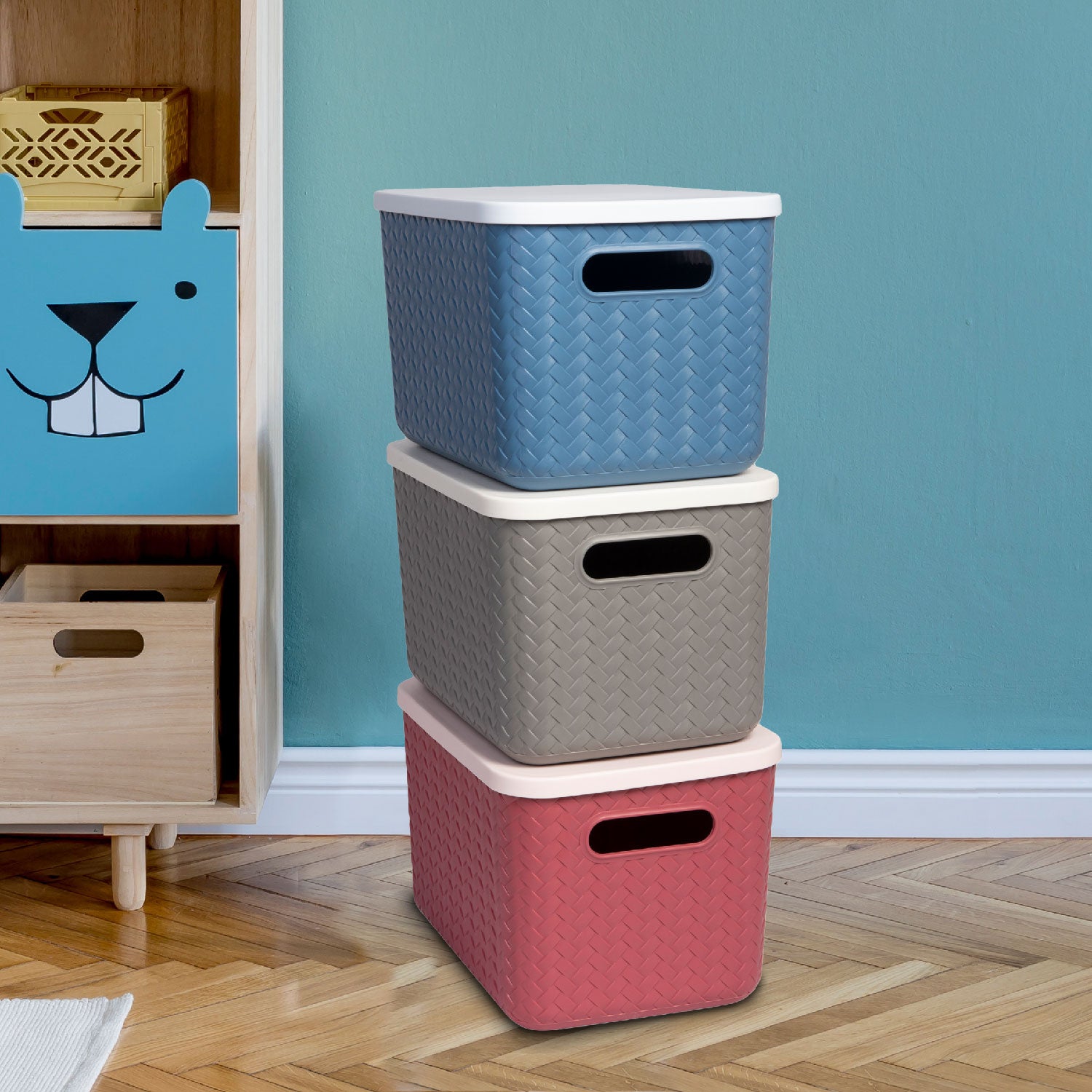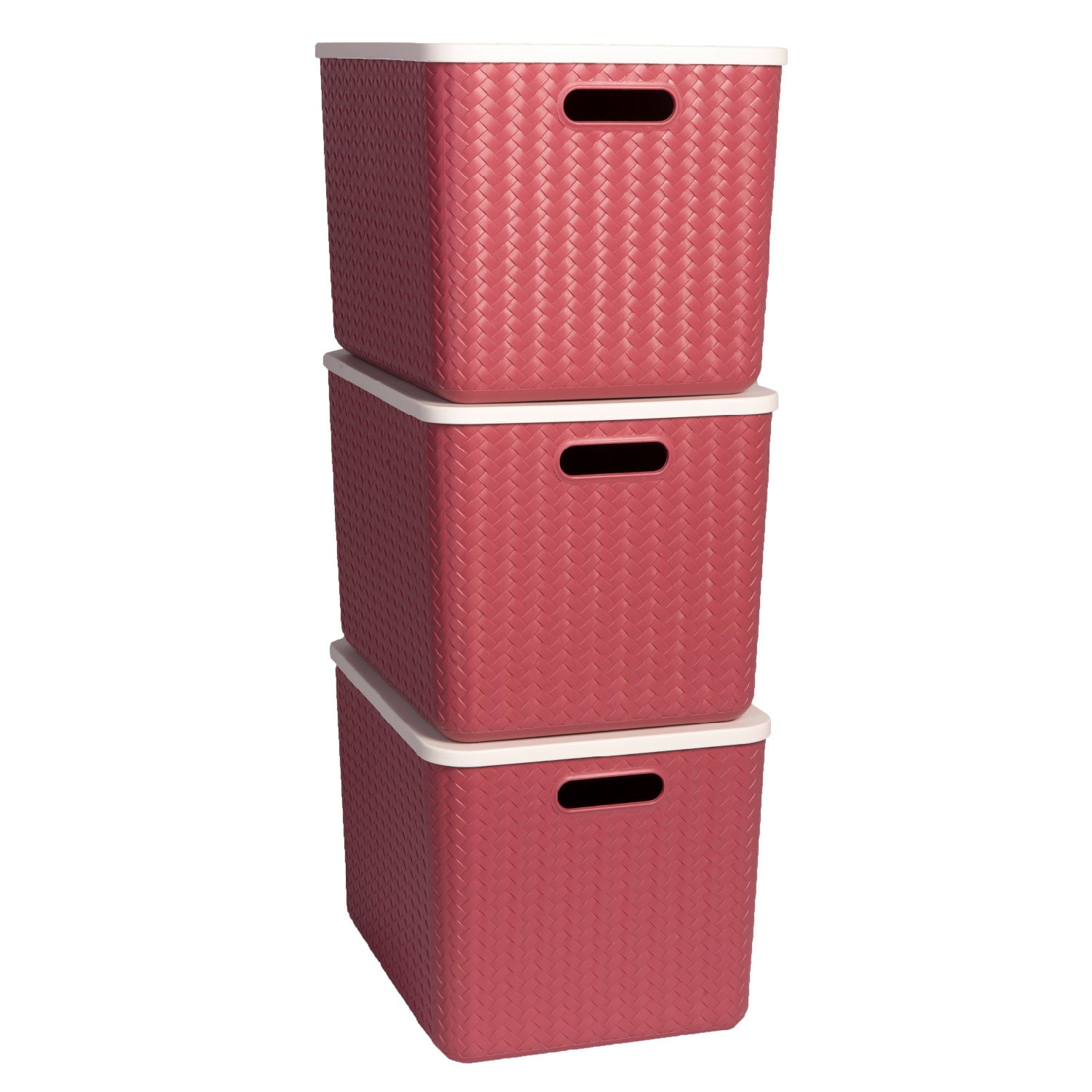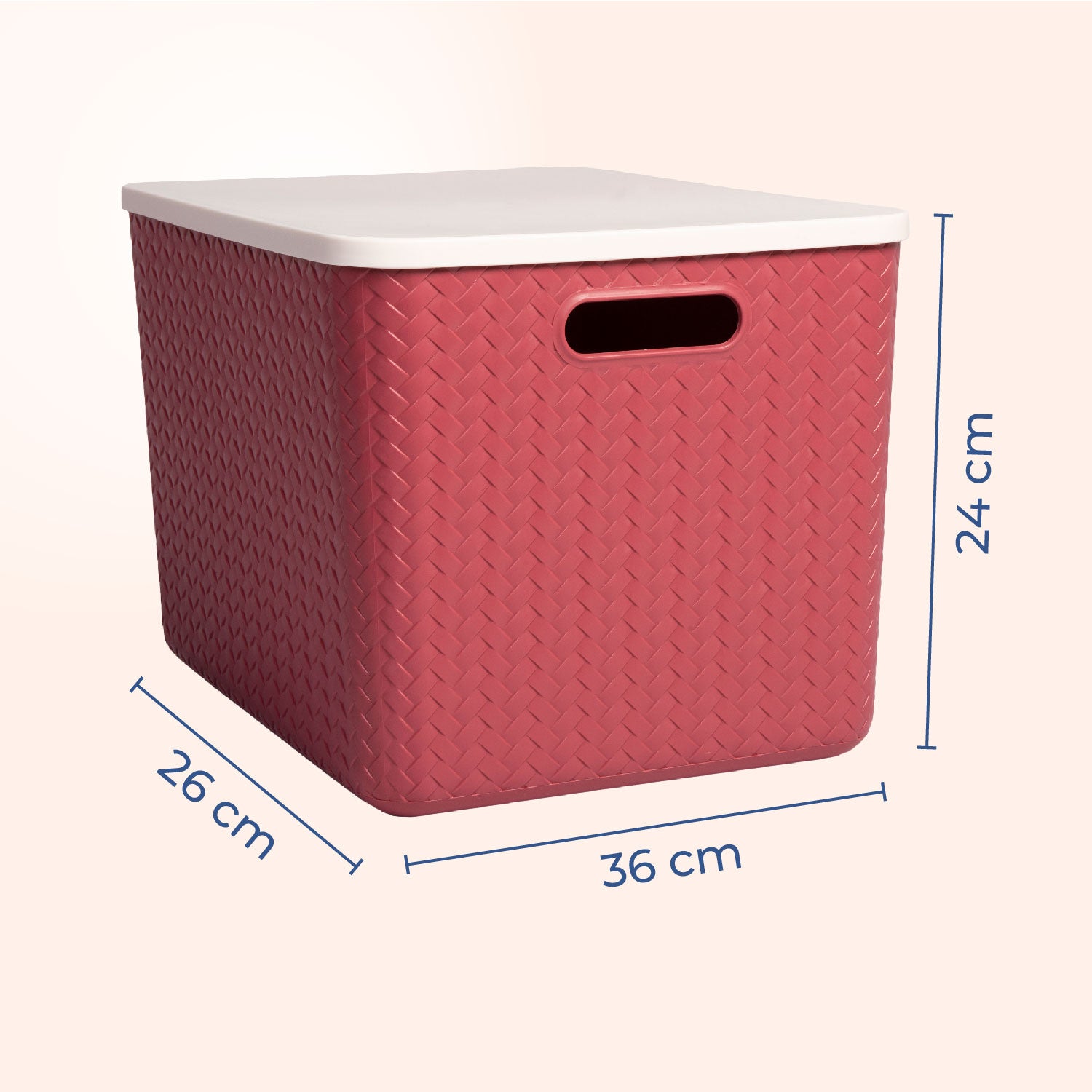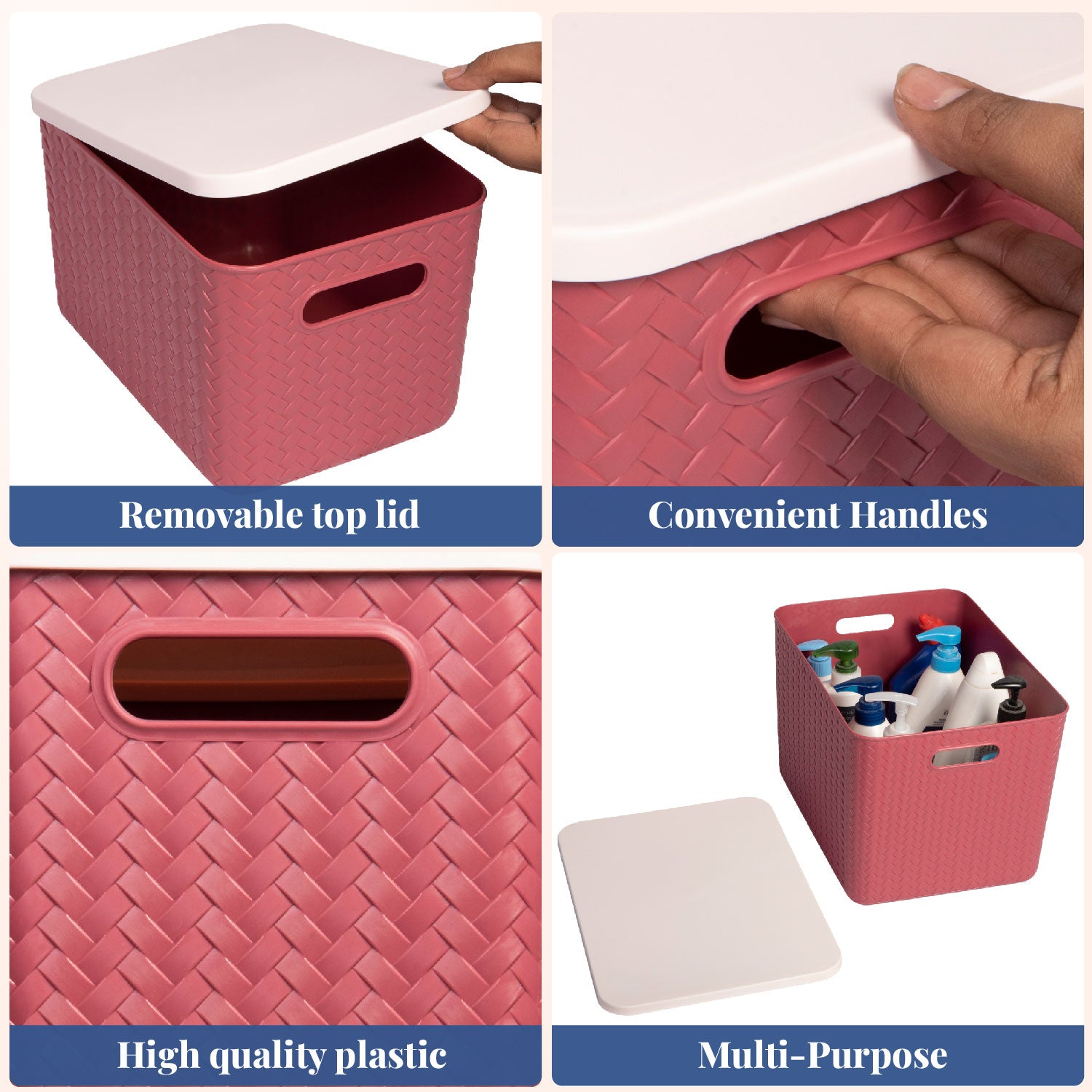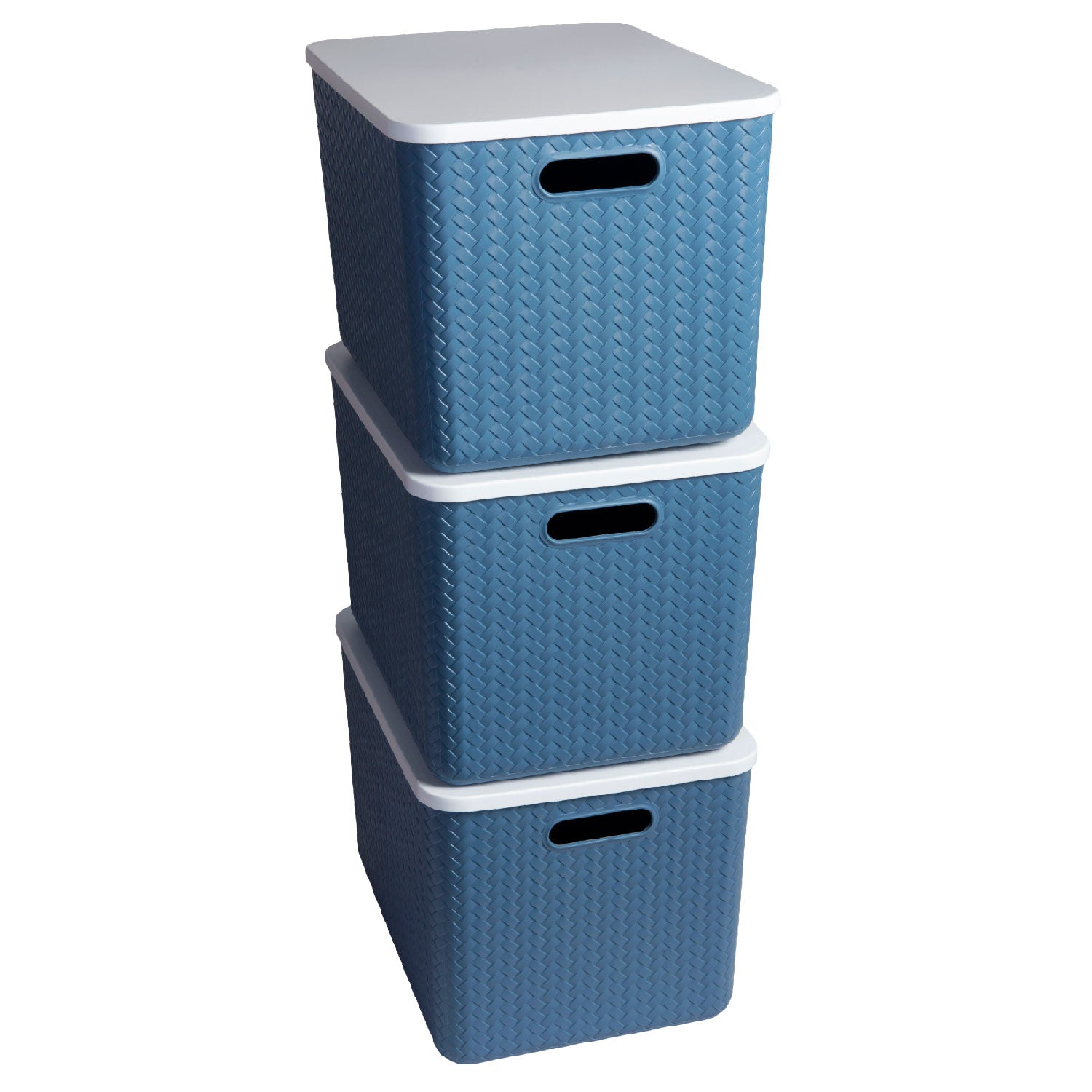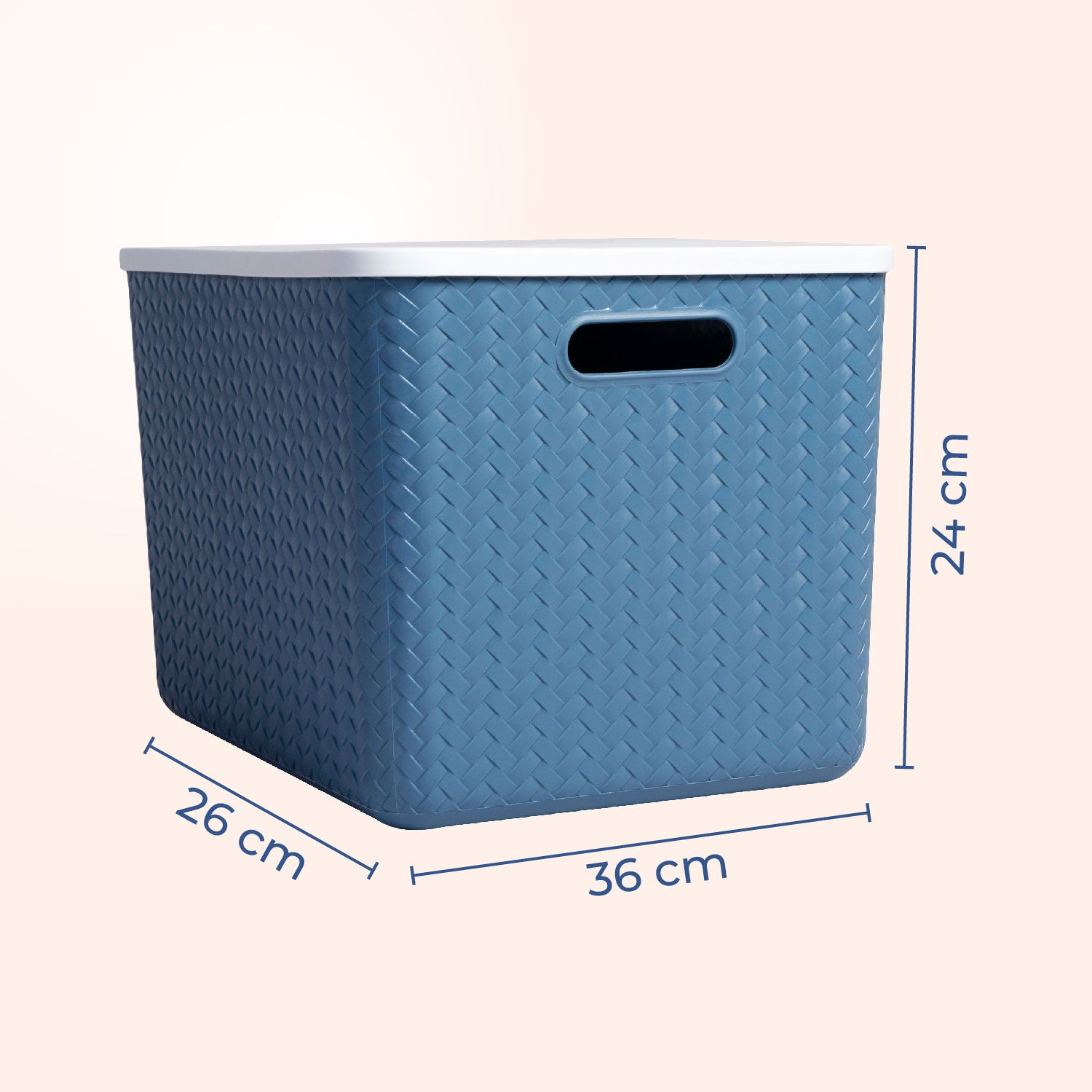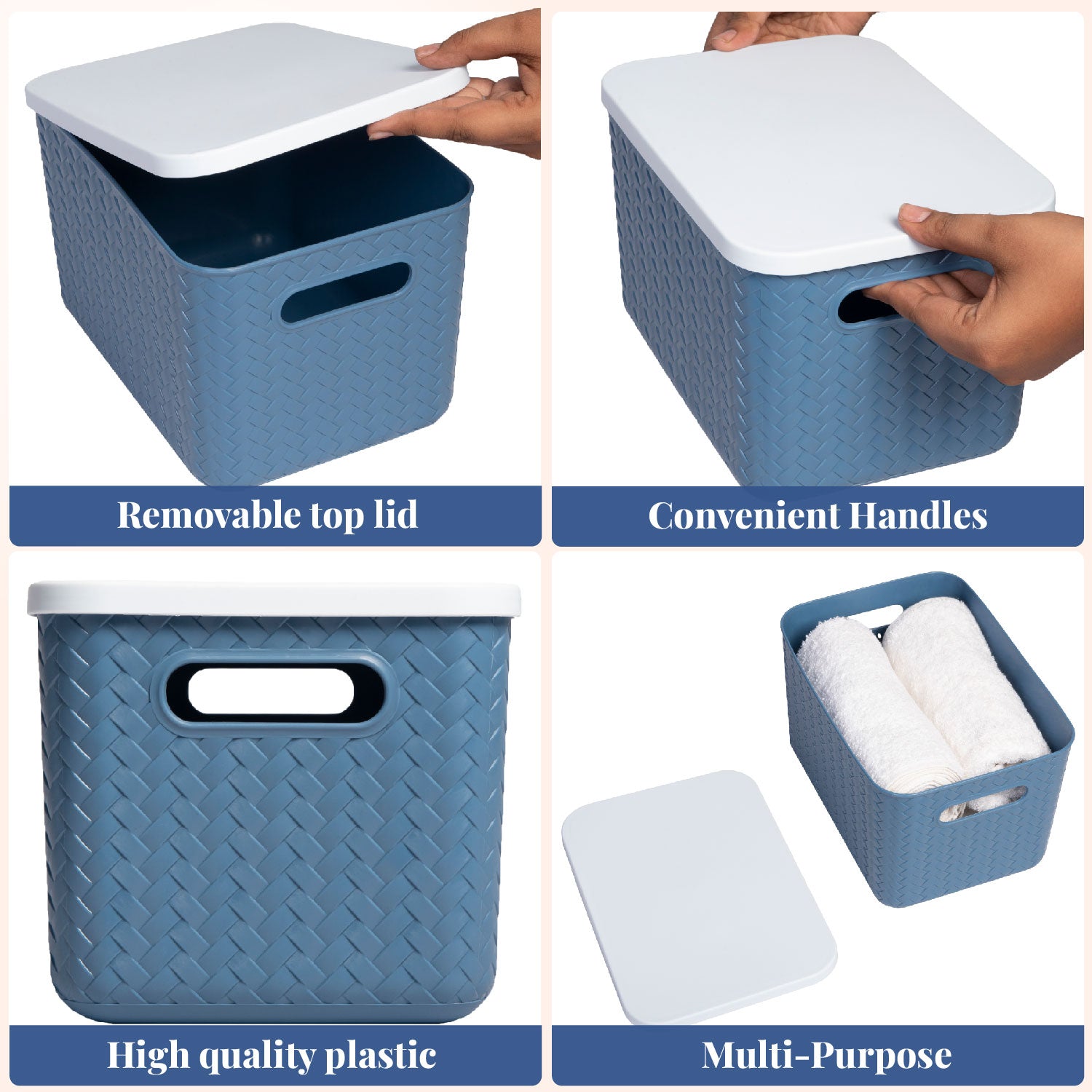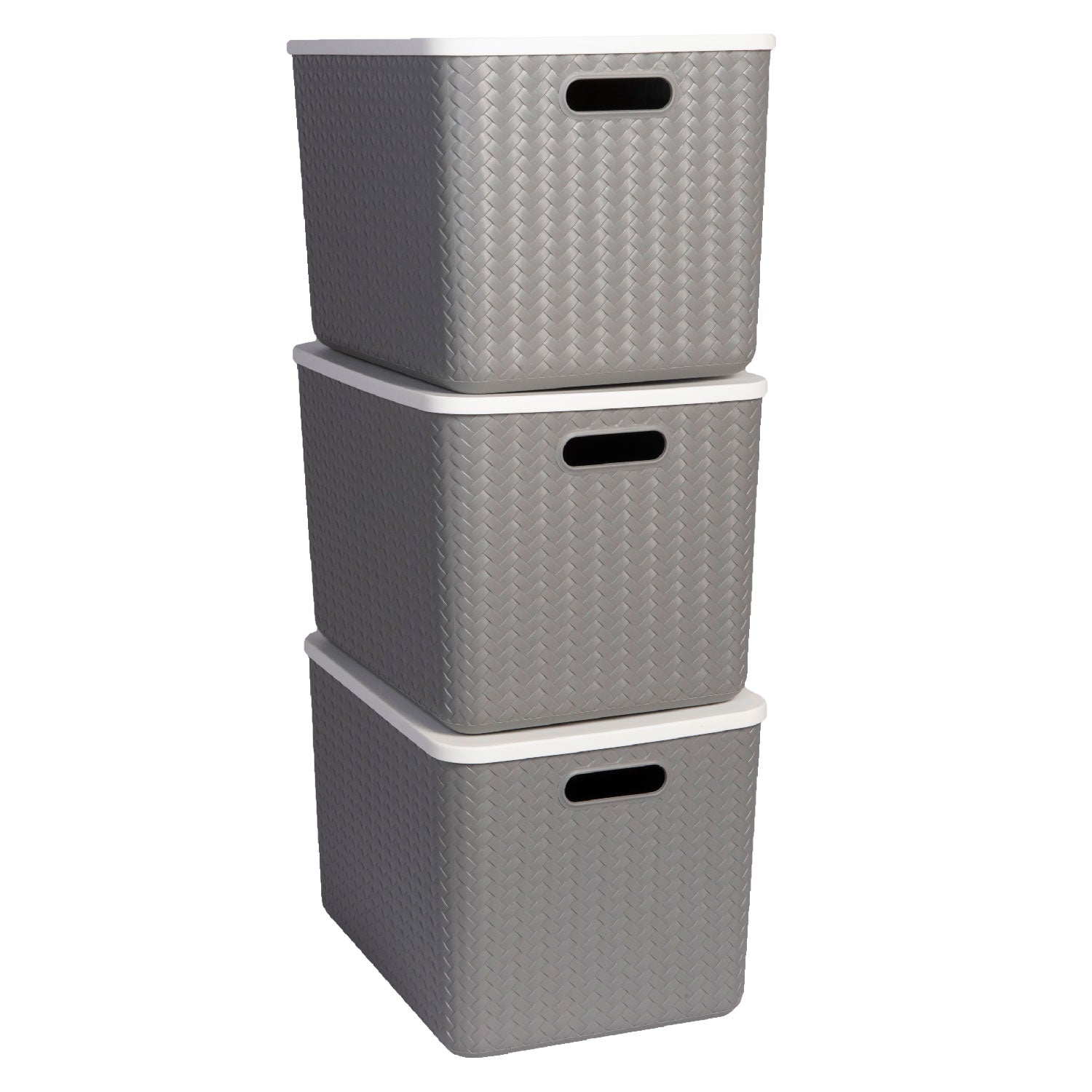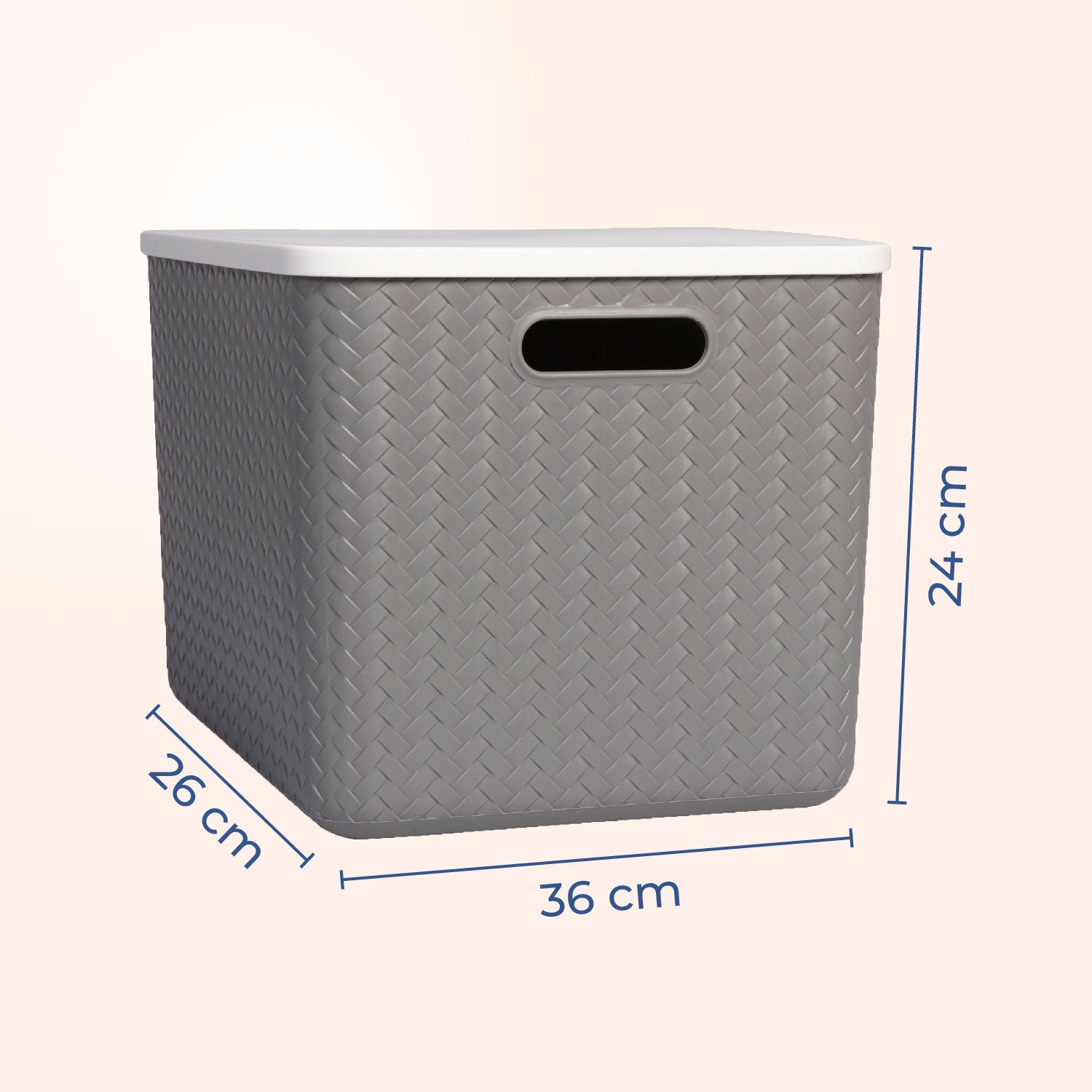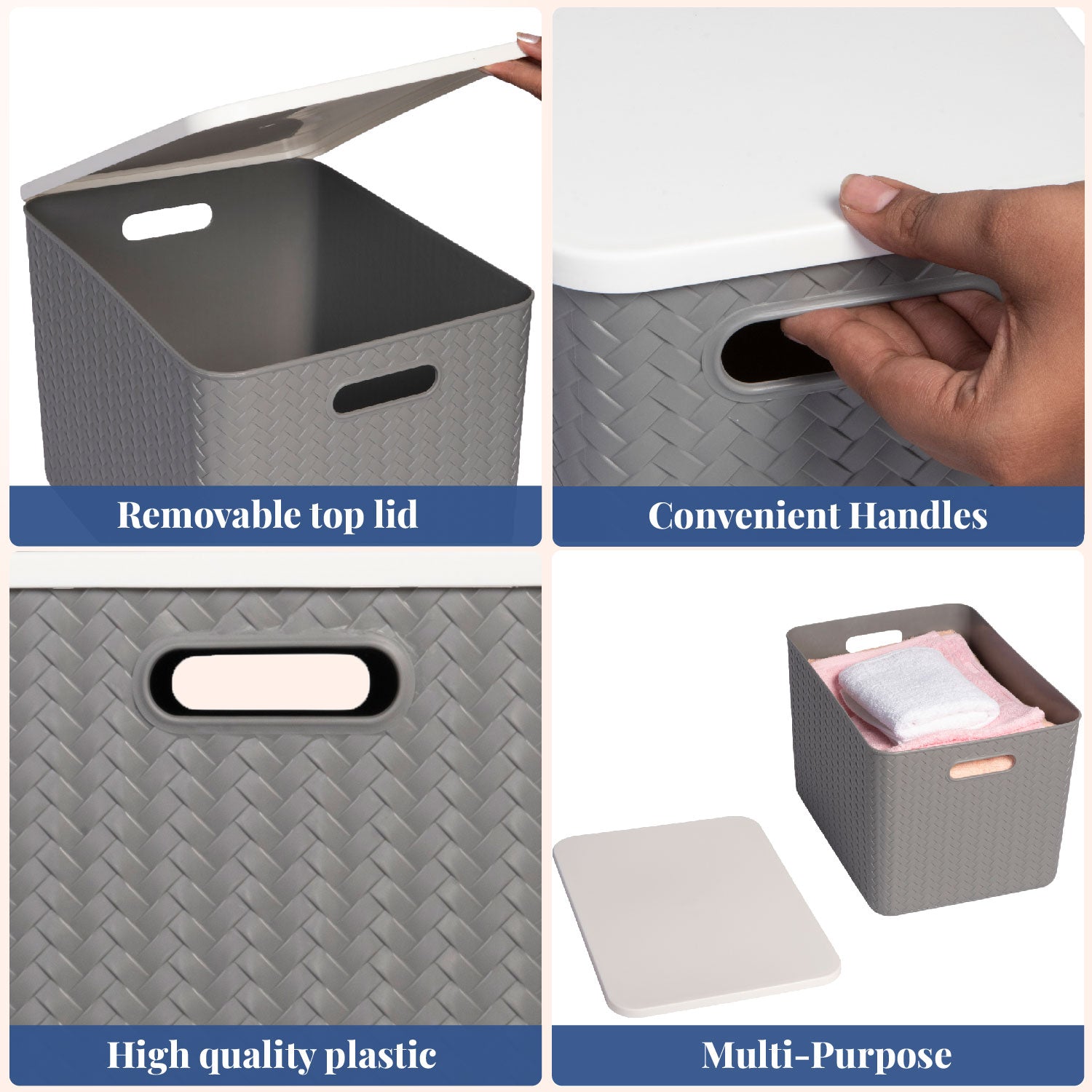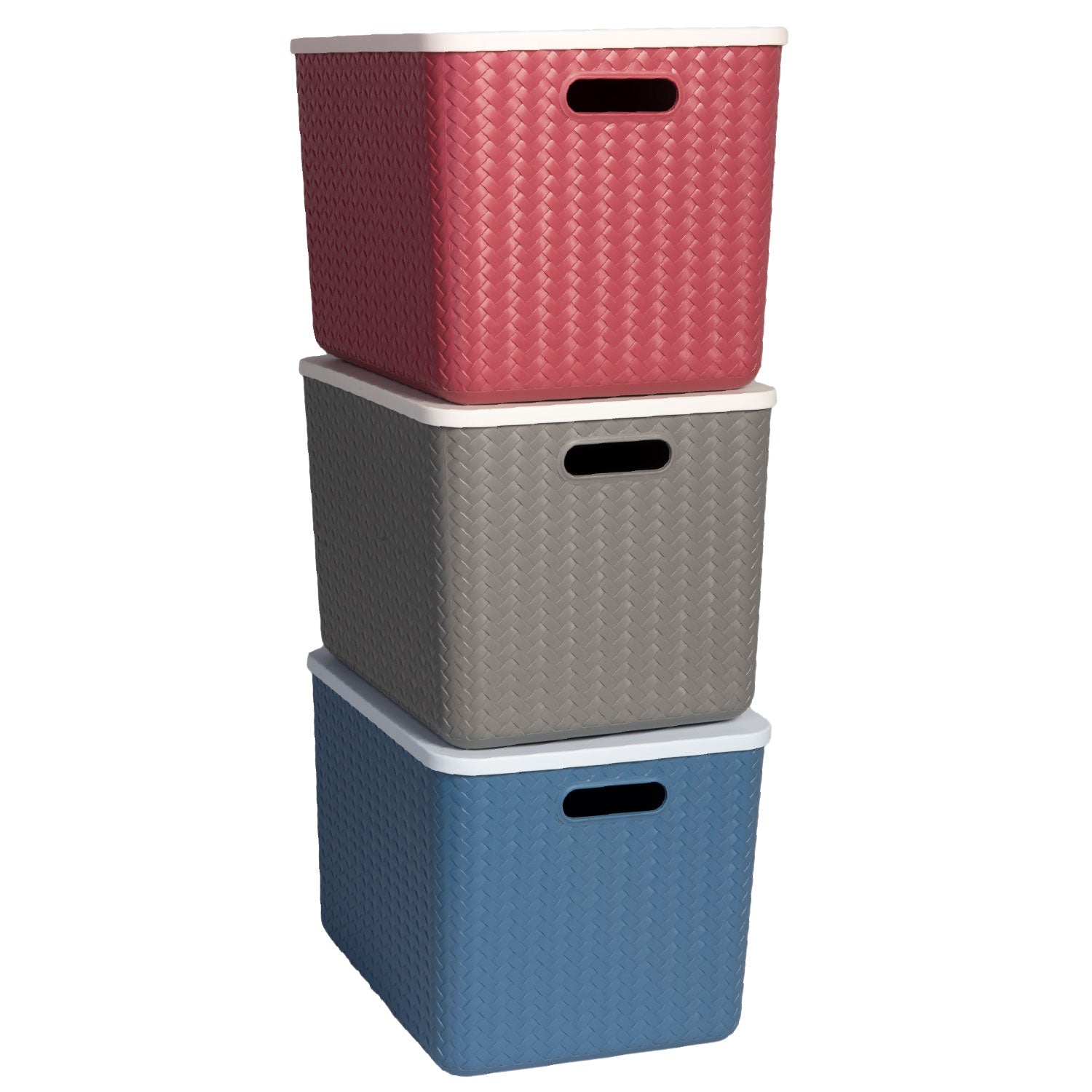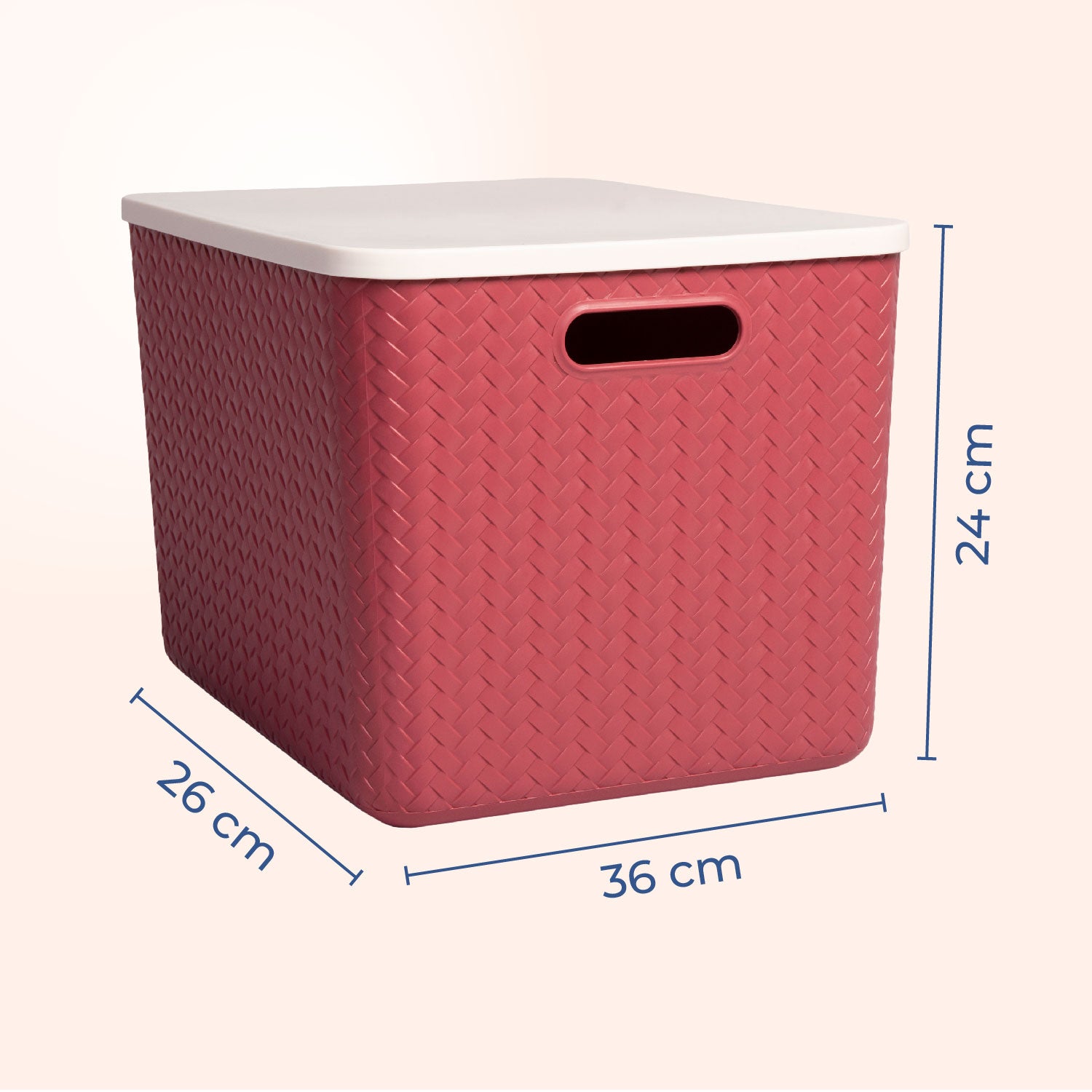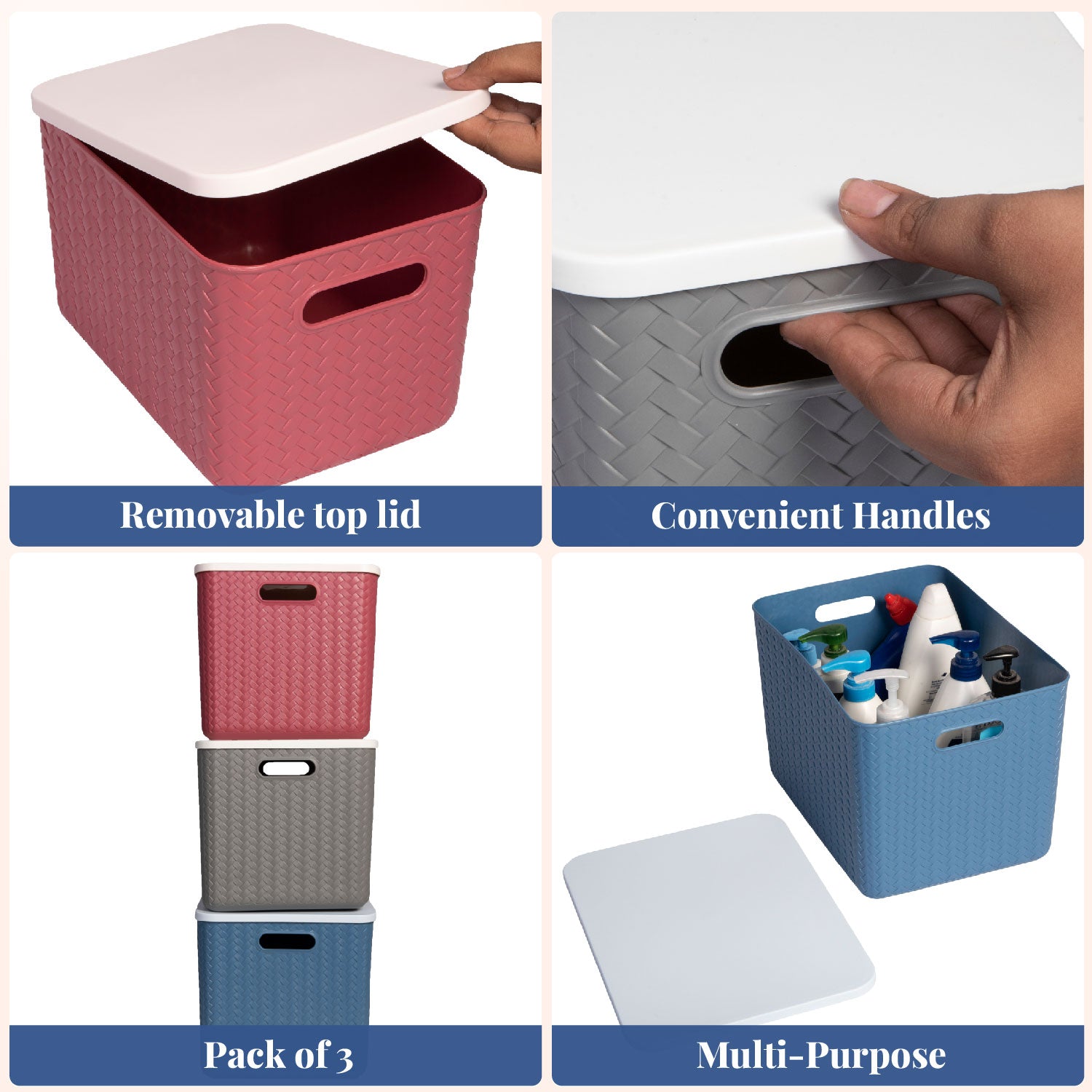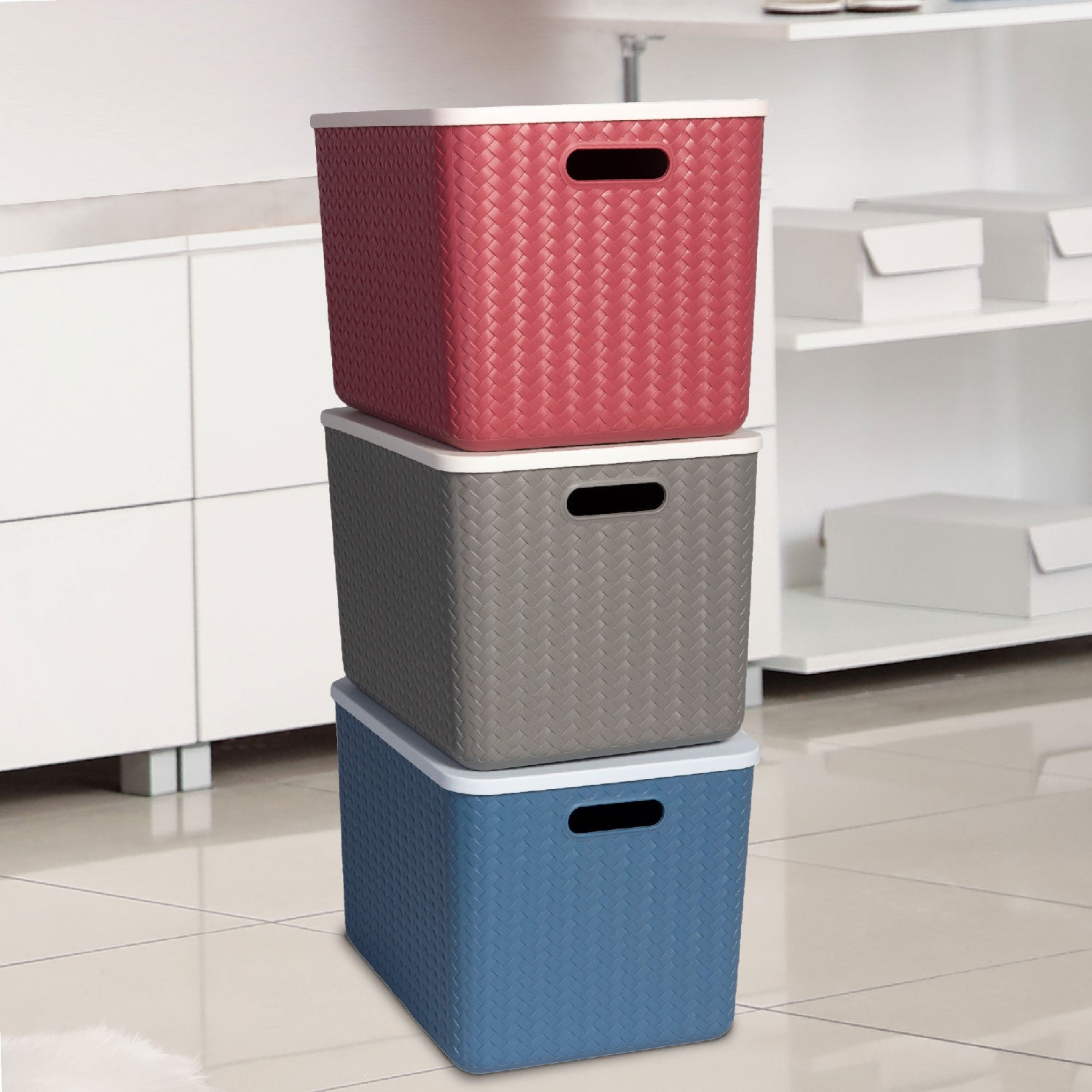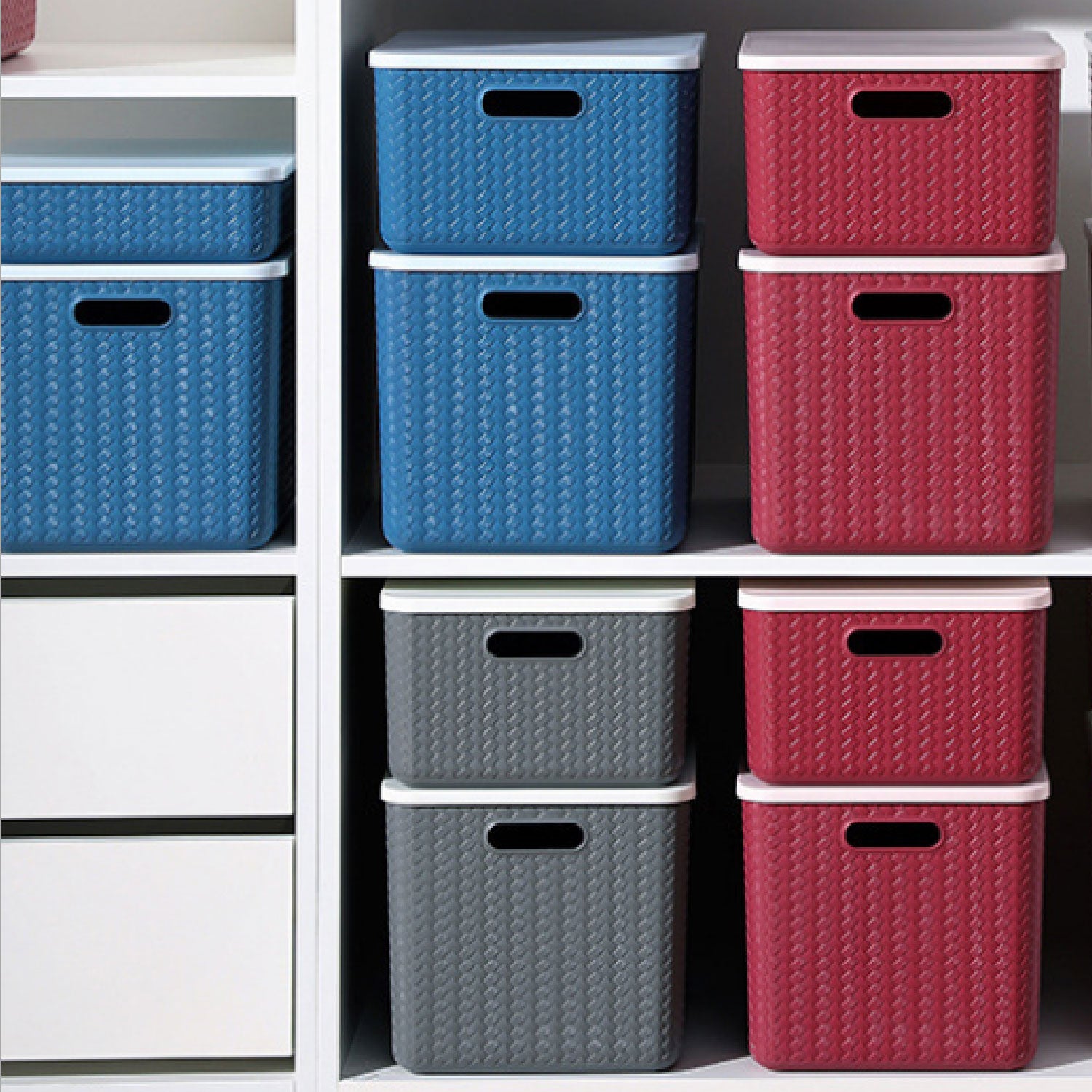 Hide & Seeker | Set of 3, Multipurpose Plastic Storage Baskets With Lid & Handle
Spec & Features:

Material: Plastic
Dimensions: Large - 36cm in length, 26cm in breadth, and 24cm height; Small - 26 cm in length, 18cm in breadth, and 16cm in height
These storage baskets with lids close securely with handles attached to the base keeping items dry and dust-free.The storage baskets are made of high-quality PP material, BPA-free, and odor-free, which ensures the safety of things stored in the container. Clean with warm soapy water.
Stackable Design, Zigzag Embossed Design with lids & Dual side handles, Lightweight, Portable, Space Saver.

The perfect solution for keeping your belongings organized and easily accessible. Whether you need to declutter your home, organize your office space, or simply store various items, these versatile baskets are here to help. Crafted from durable and high-quality plastic, these storage baskets are built to withstand everyday use. The sturdy construction ensures long-lasting performance, making them a reliable storage solution for years to come. The transparent design allows you to easily identify the contents without the need to open each basket, saving you time and effort. Featuring a convenient lid, these baskets offer added protection to keep your belongings safe and secure. The lid prevents dust, dirt, and moisture from entering, making these baskets ideal for storing delicate items, documents, or even food. The secure closure ensures that your belongings remain intact and undisturbed, giving you peace of mind. Equipped with a comfortable handle, these storage baskets are incredibly easy to transport. Whether you're moving items from one room to another or need to carry them while on the go, the ergonomic handle provides a comfortable grip, reducing strain on your hands and allowing for effortless transportation. With their versatile design, these multipurpose storage baskets can be used in a variety of settings. Use them in your kitchen to store pantry staples, or keep them in your bathroom for toiletries and towels. They are also perfect for organizing your kids' toys, office supplies, craft materials, and much more. Say goodbye to clutter and welcome a more organized space with our Multipurpose Plastic Storage Baskets with Lids & Handles. Order yours today and experience the convenience and functionality they bring to your everyday life.