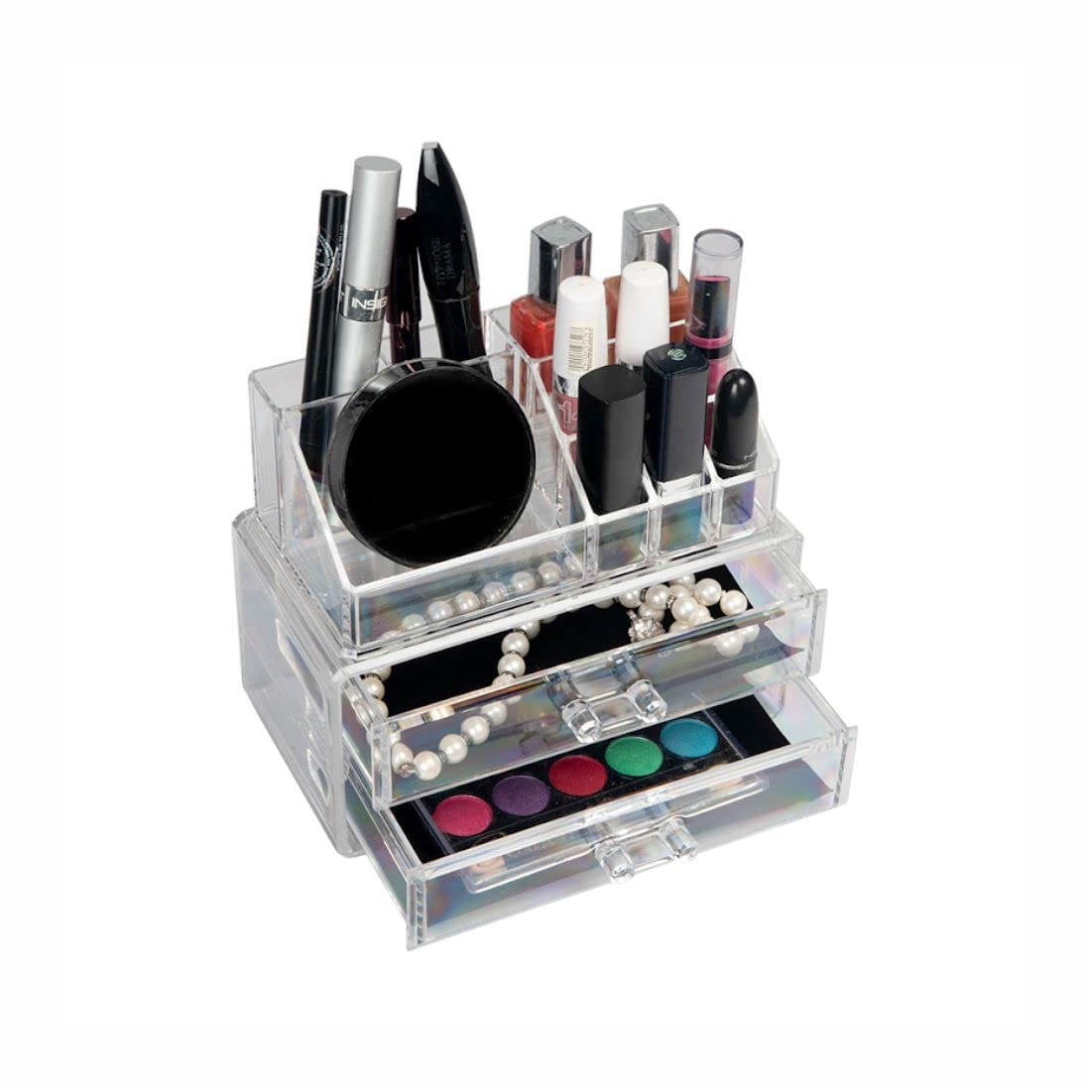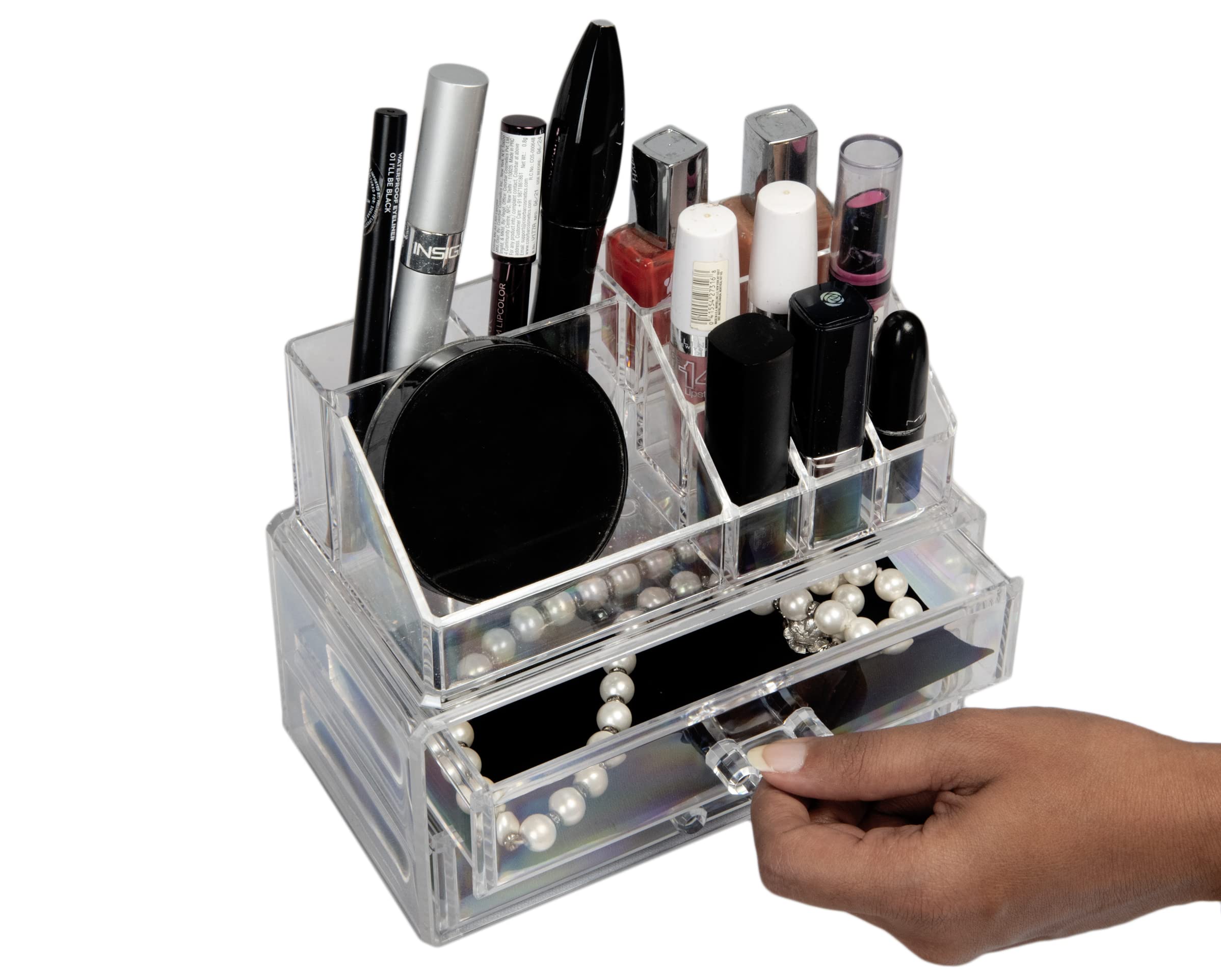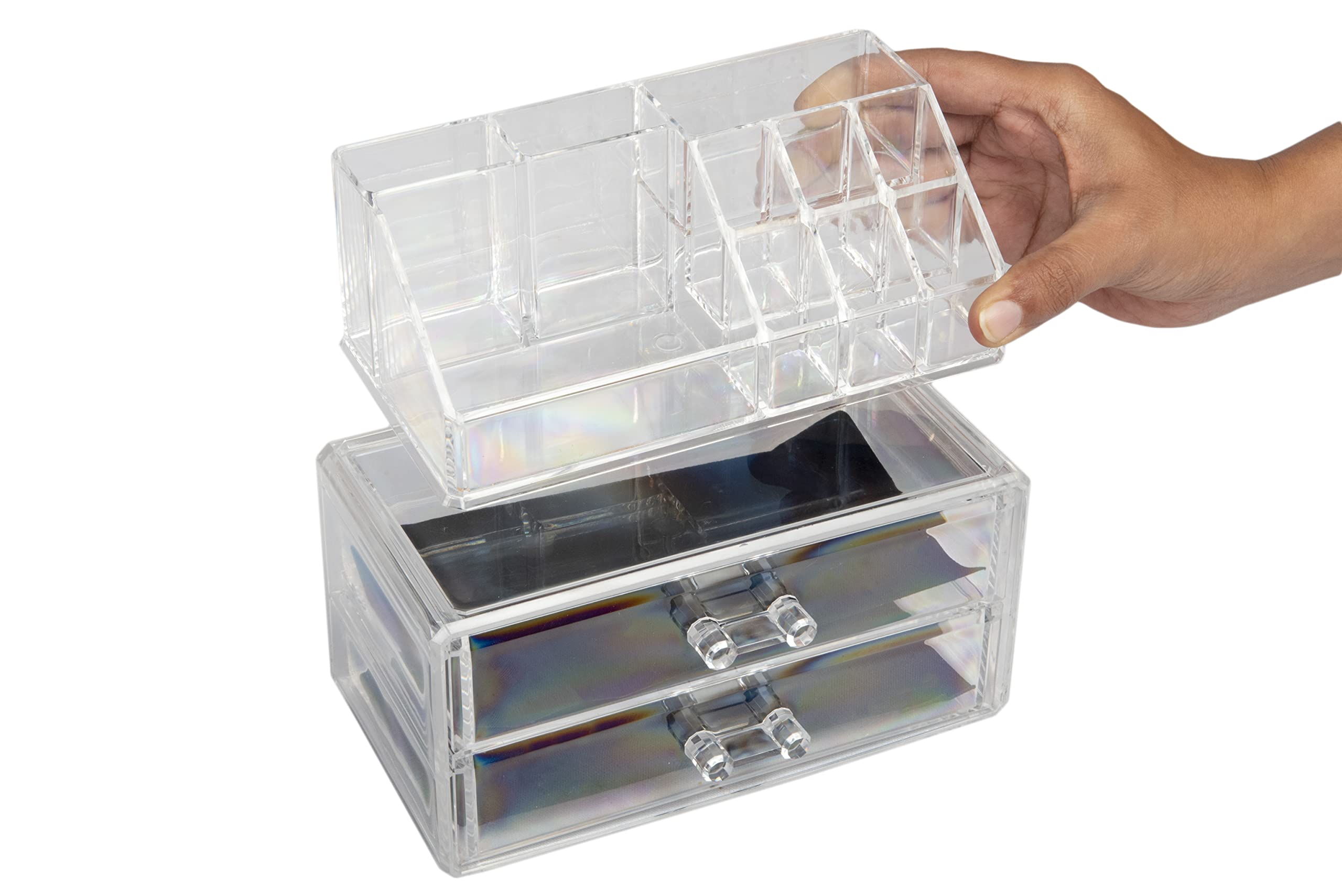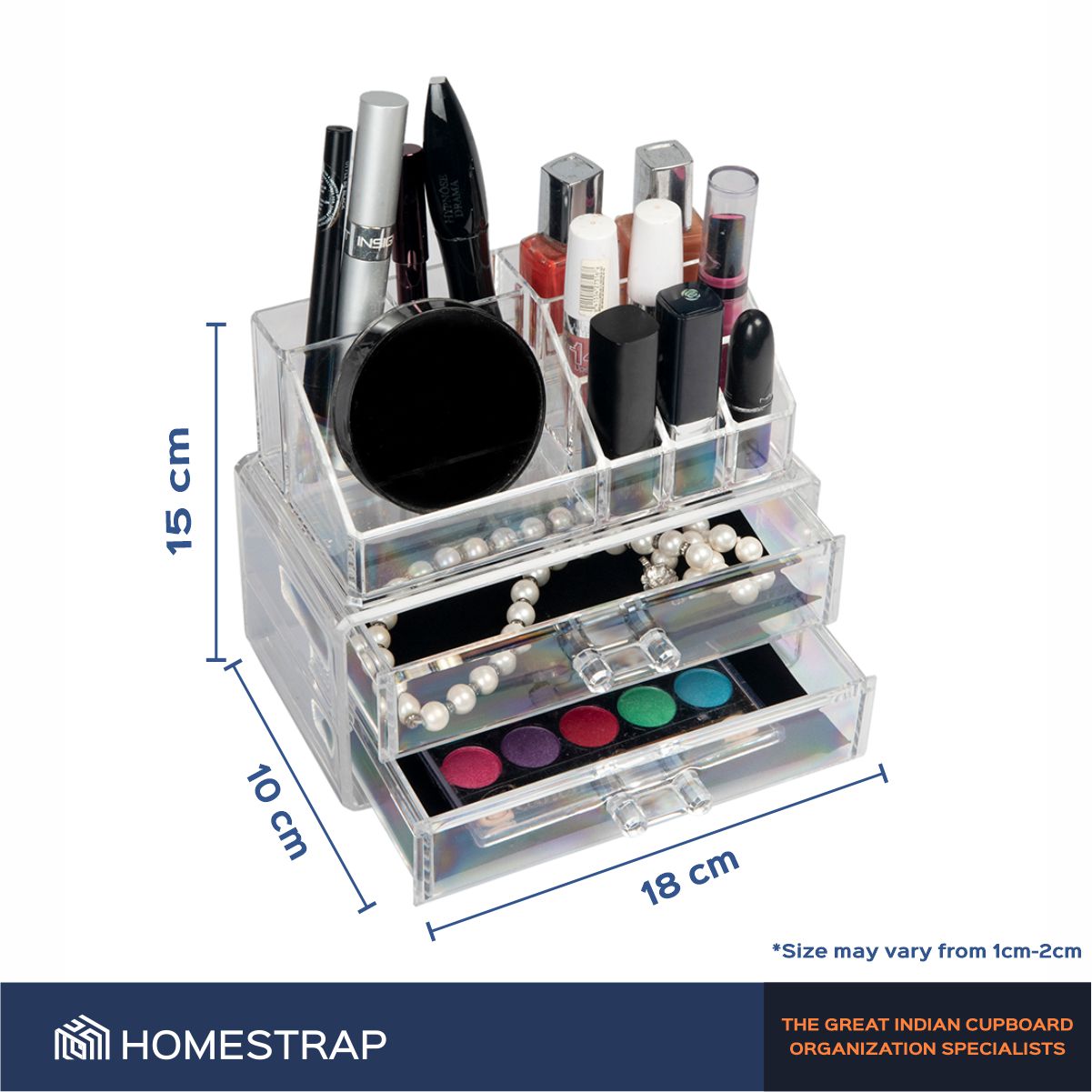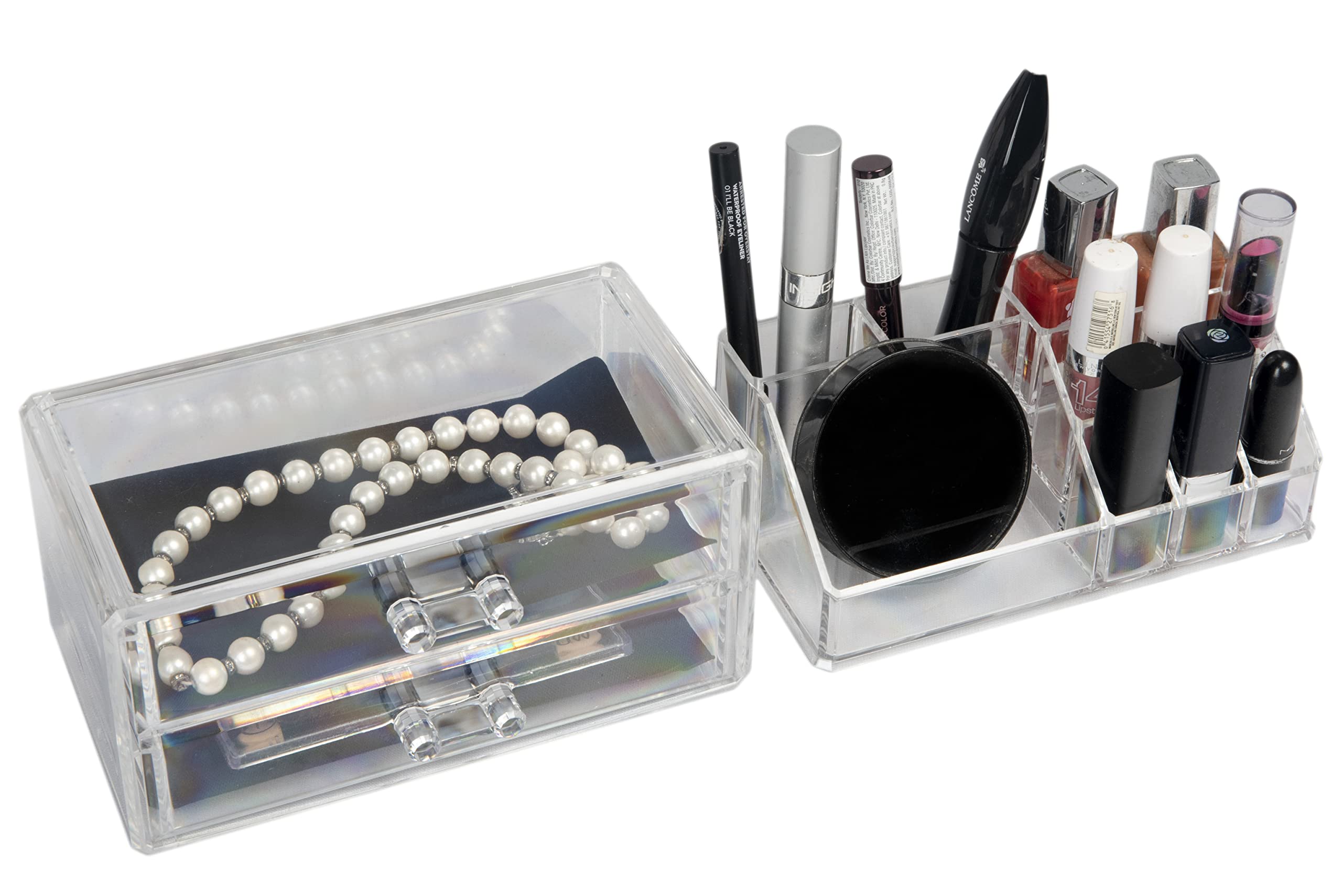 Cosmetic/ Makeup Organizer Storage with 2 Small Drawers
Specs & Features:

Material: BPA-Free Plastic
Dimensions: Size in CM:18 (L) x 10 (W) x 15 (H)
Acrylic Cosmetic Organizer Comes with 2 Drawers & 10 Sections on top
Organize daily essentials around the home on a dresser, vanity, craft desk, or closet shelf.

Homestrap Cosmetic Storage Box is the perfect solution to keeping all your glamour accessories organized and together, this particular cosmetic Storage Box is a must-have. This organizer features a slide-out compartment to help remove clutter. Made of high-grade acrylic this organizer is the perfect way to organize and display your beautiful makeup and cosmetics collections. The see-through containers make it easy to find your commonly used cosmetics every day!! The organizer features several versatile grids for your lipsticks and brushes.