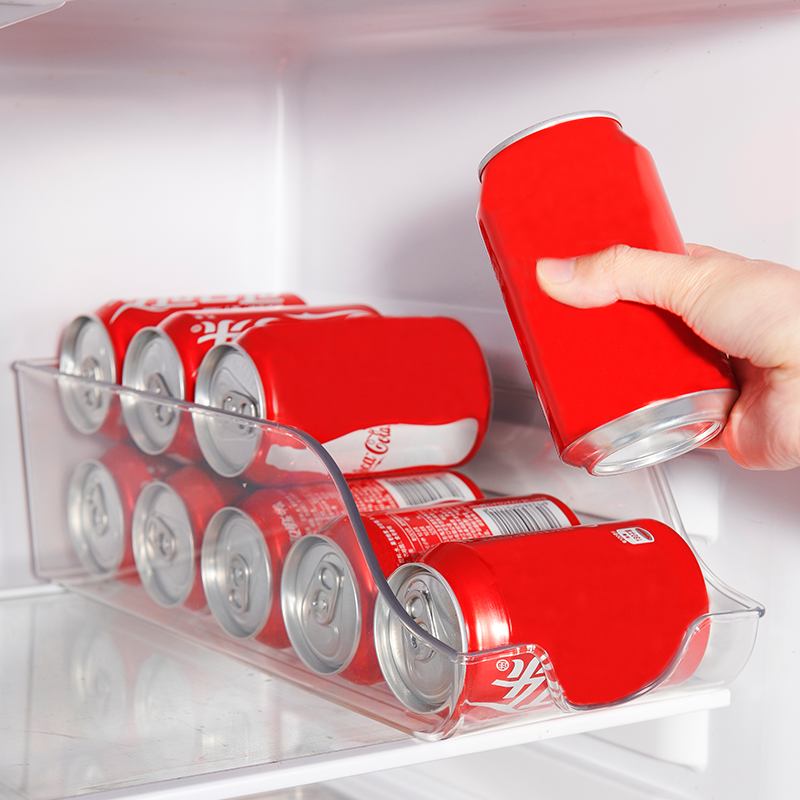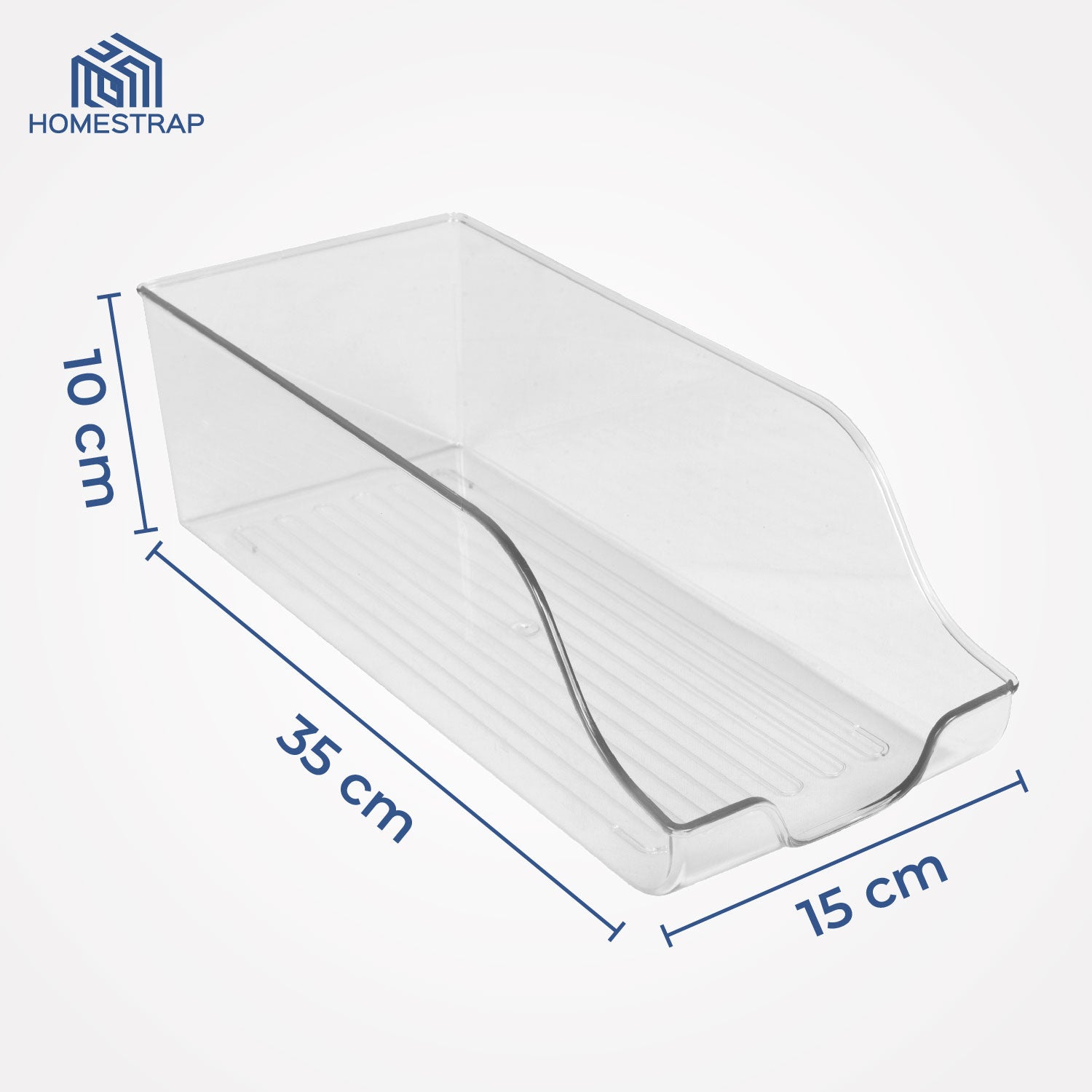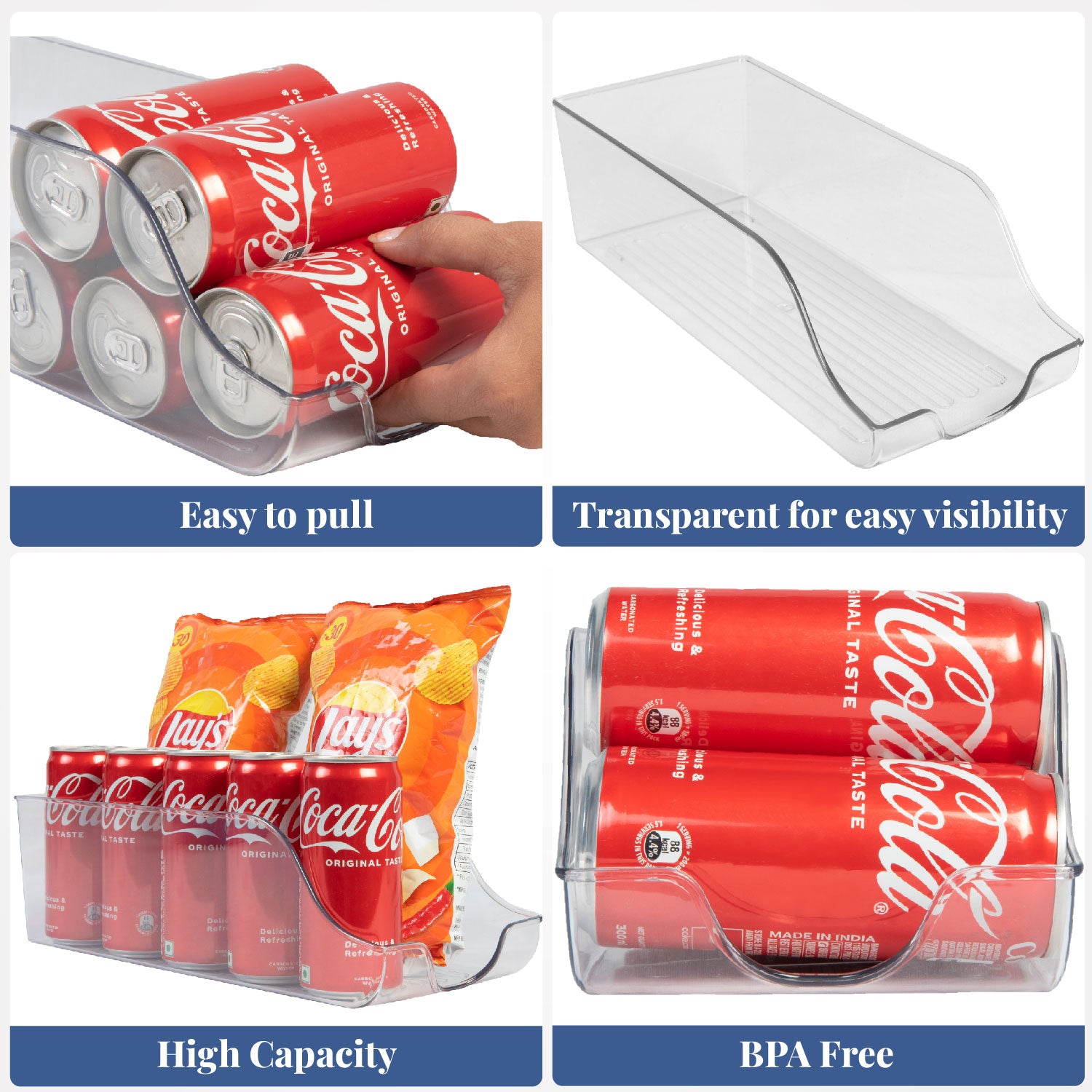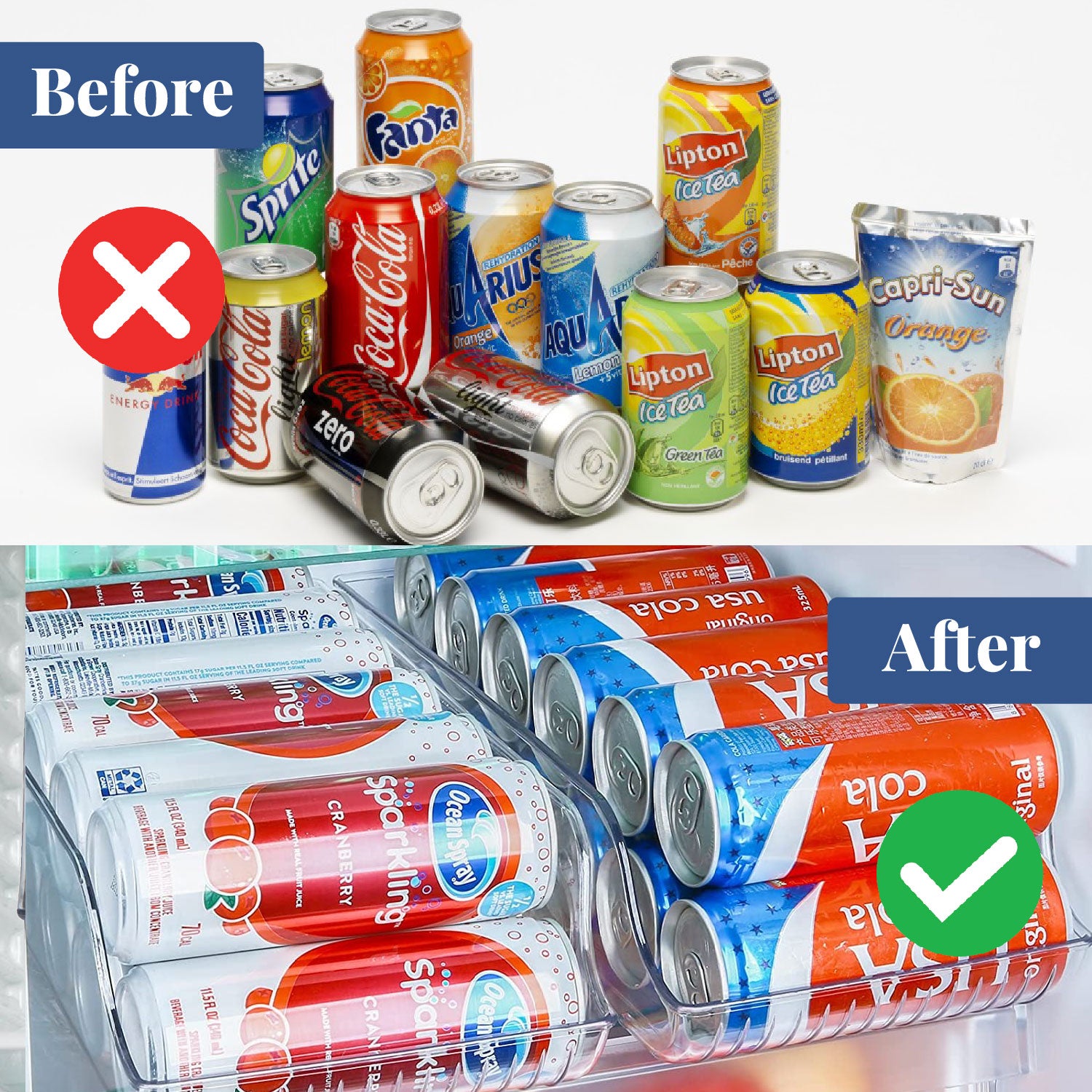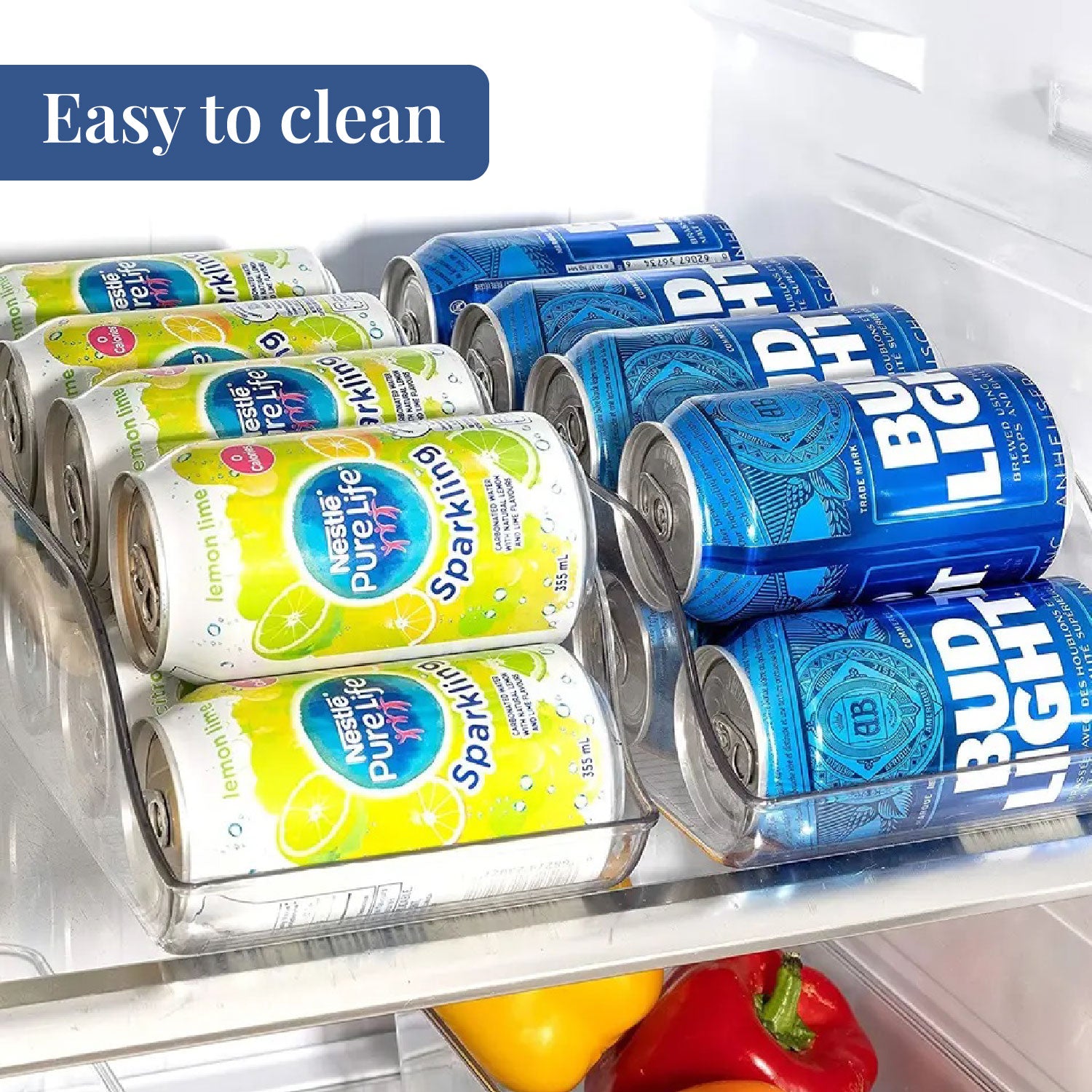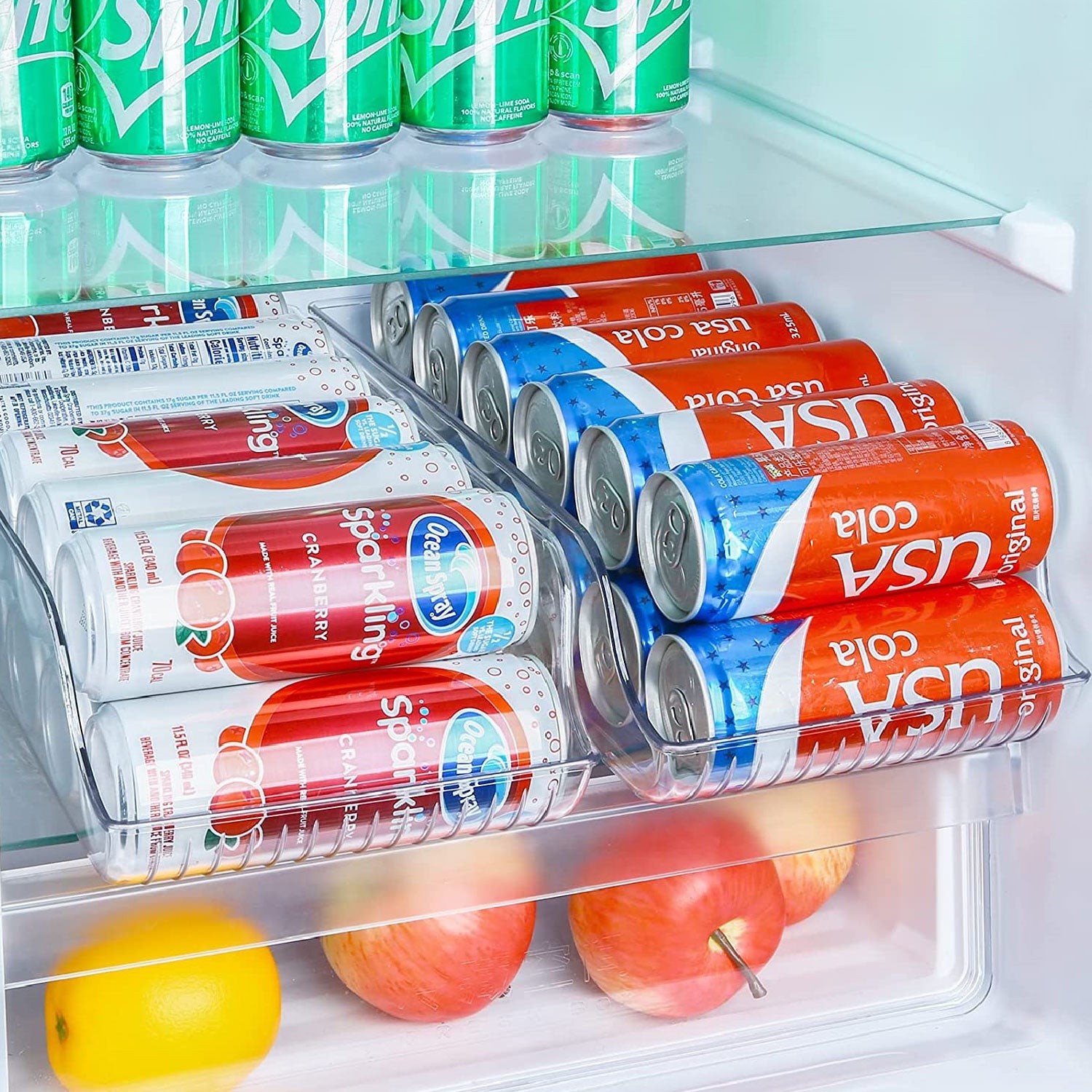 Cool Can | Soda Can Storage Organizer
Specs & features:

Material:PET
Dimensions: 35.5cm length, 15cm breadth, and 10.5cm height
Color: Transparent
Automatic roll-down design--When you take out the cans from the lower layer, the upper cans will automatically roll off to replenish, which is very convenient and interesting. Large arc-shaped groove buckle, more convenient to take.
This beverage can holder for the refrigerator is made of high-quality food-grade PET material, BPA-free, and fluorine-free, allowing you to use it more safely and securely.
Ideal for refrigerators, kitchen Counters, Freezers, Shop, pantry shelves, cabinets, and countertops. This soda can dispenser makes it easy to organize small or crowded kitchen spaces and make organizing and everyday living a little easier; Great for busy families and professional organizers.

Introducing the Automatic Rolling Beverage Soda Can Storage Organizer, the perfect solution for keeping your refrigerator neat and organized! This innovative acrylic dispenser bin is designed to efficiently store and dispense your favorite canned beverages, saving you valuable space and reducing clutter. With its stackable design, this can drink holder allows you to maximize the available storage space in your fridge. The transparent acrylic material not only provides durability but also enables you to easily identify and access your desired beverage without rummaging through the refrigerator.The highlight of this organizer is its automatic rolling feature. The built-in roller system ensures that your cans are always conveniently dispensed from the bottom, so you can grab one without disturbing the rest. No more shuffling cans or knocking them over! This beverage dispenser bin can accommodate standard-sized soda cans, energy drinks, sparkling water, and more. The sturdy construction ensures stability, while the compact design makes it ideal for any refrigerator size. Not only does this organizer keep your fridge tidy, but it also helps you keep track of your beverage inventory. You can easily see how many cans you have left and quickly replenish them when needed. Say goodbye to the frustration of cans taking up too much space and creating a mess in your refrigerator. Bring order and convenience to your kitchen with the Automatic Rolling Beverage Soda Can Storage Organizer. Get yours today and experience a clutter-free fridge like never before!