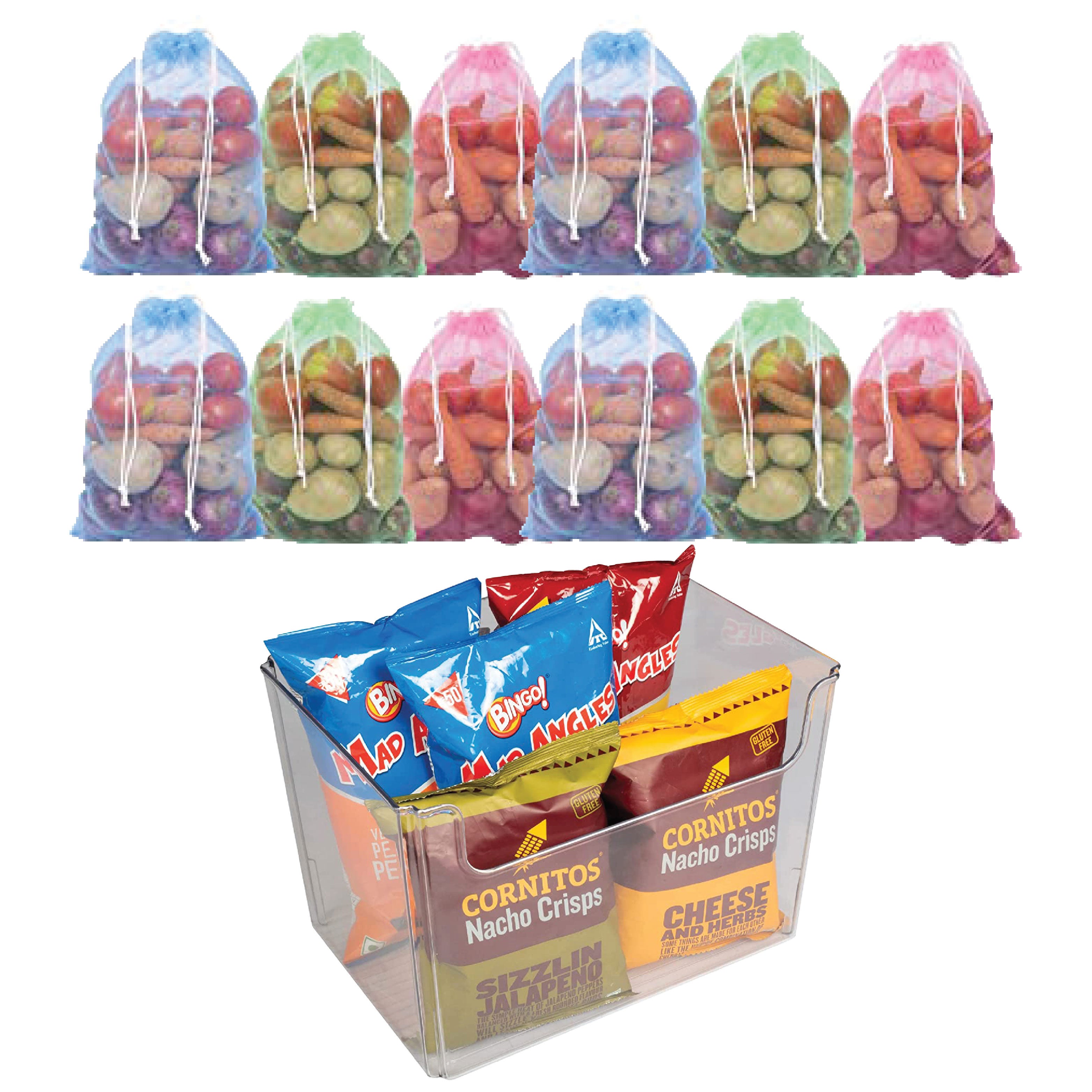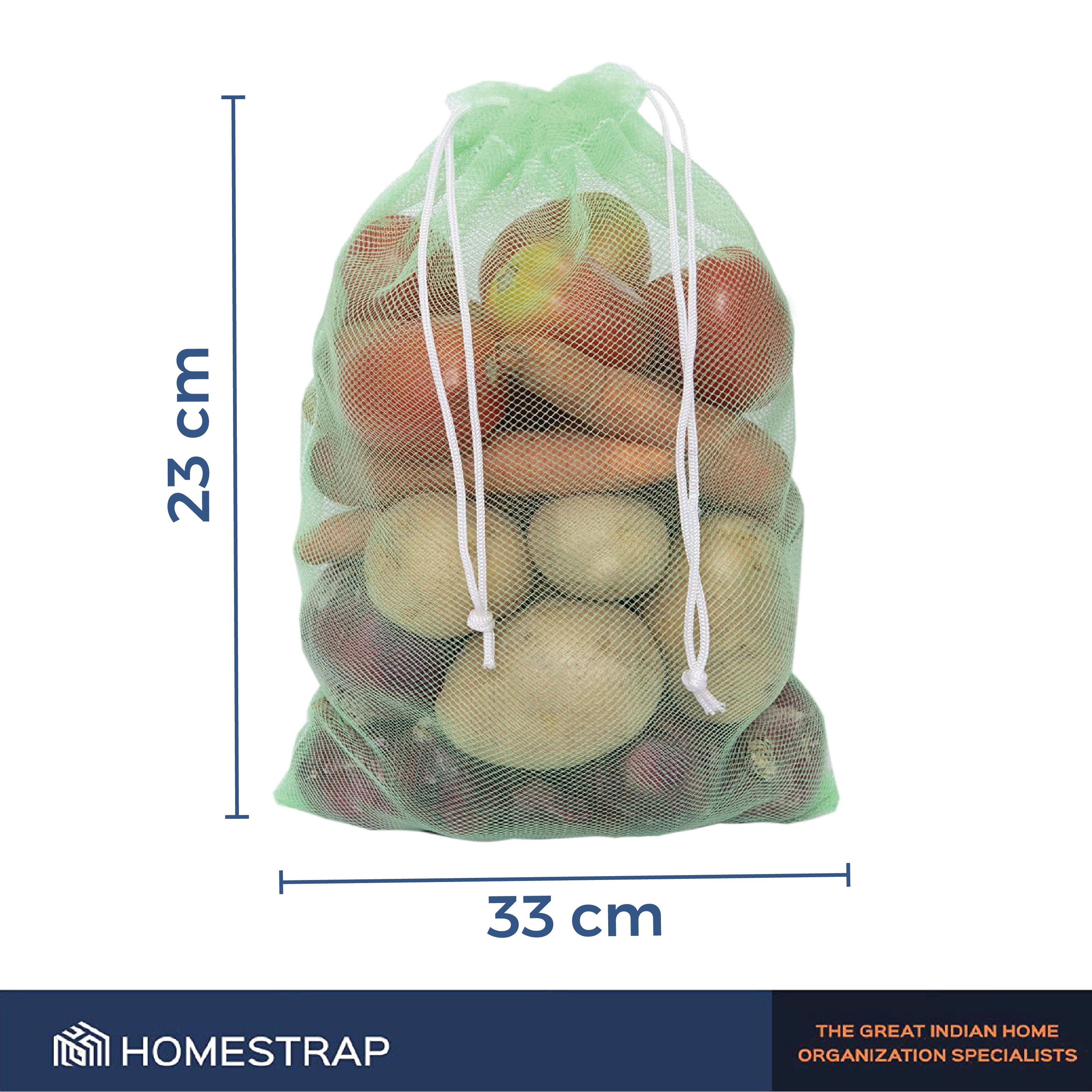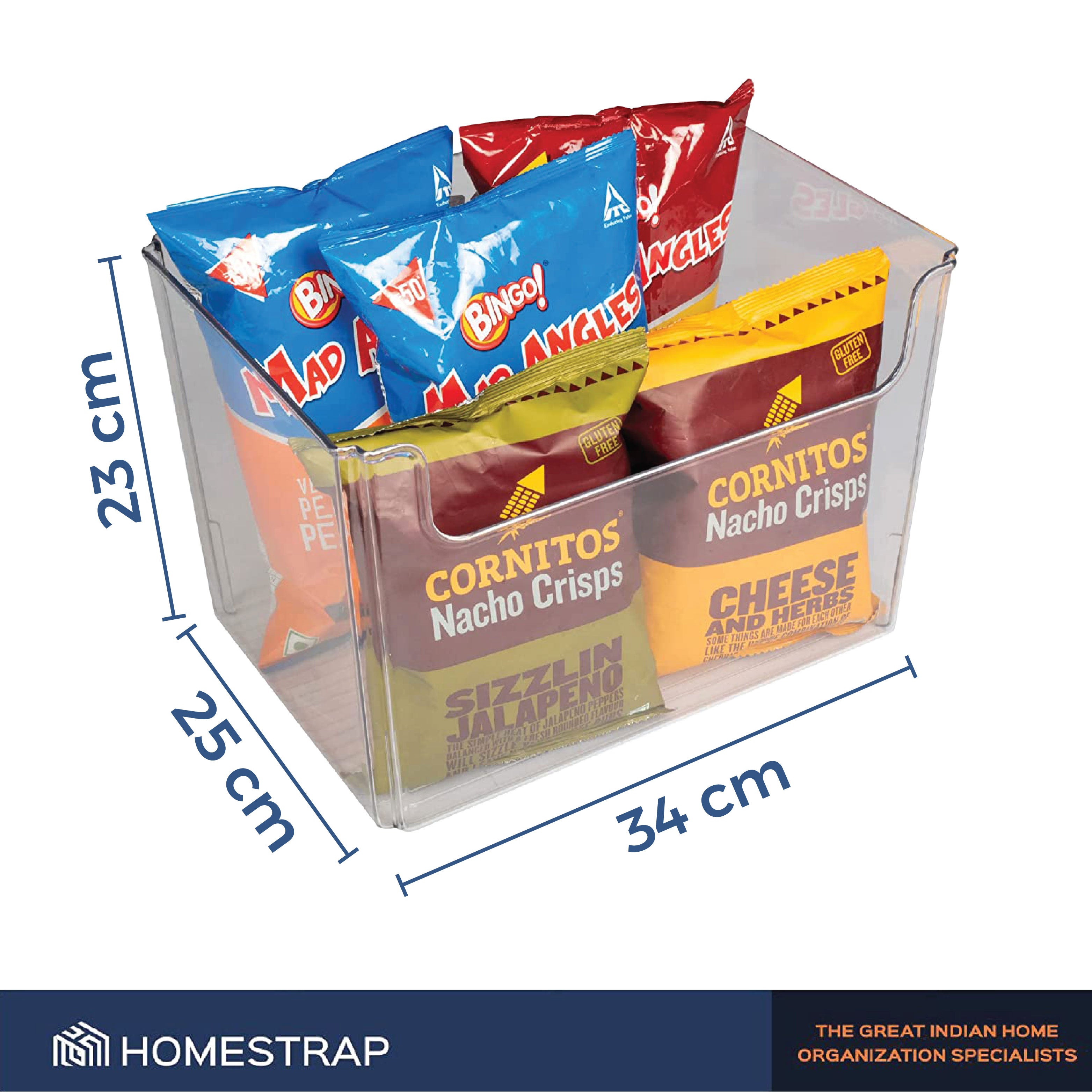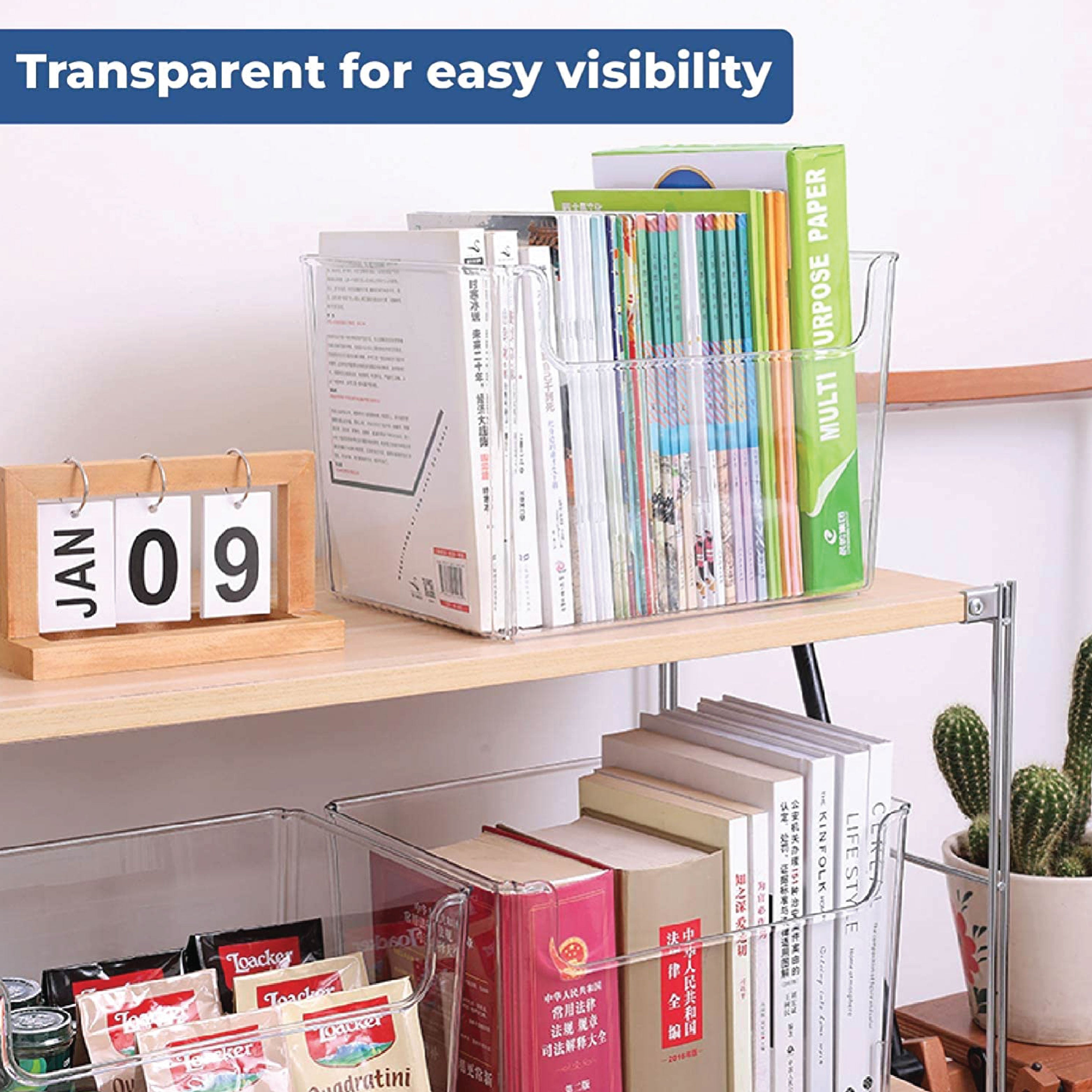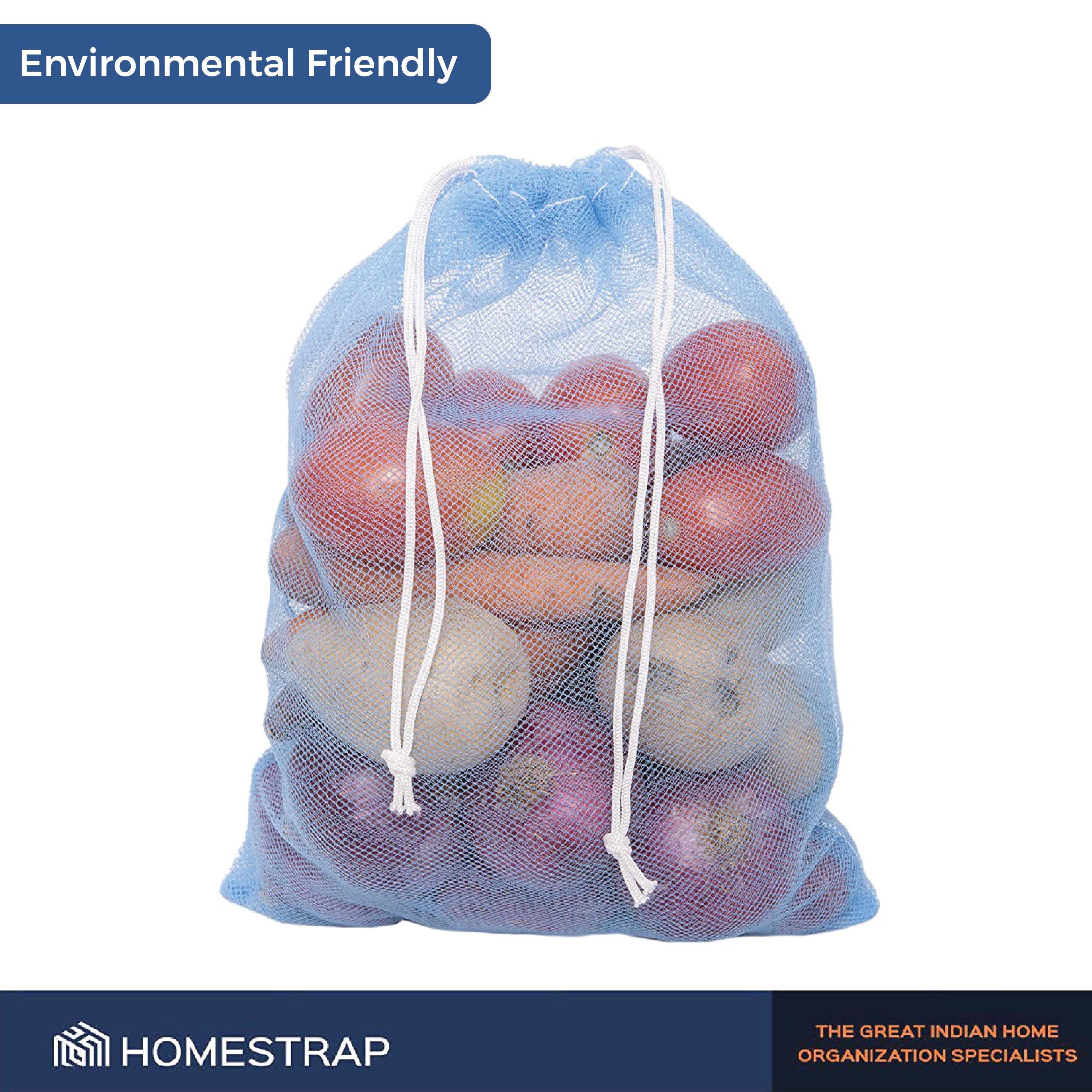 Tidy kitchen Combo: Storage Basket and 12 Veggie Bags


Spec & features:
For multipurpose plastic storage bin/basket
Material: PET
Dimension: length-34 cm, width-25cm, height-23cm
Made of durable pet material; easy care - clean with mild soap and water; do not place in dishwasher.
For the vegetable bag:
Made in India | Store all your fruits and vegetable organized in your fridge.
Material:

Double-layered mesh

Bag dimensions: length - 22cm & height - 33 cm
3 different colors, green, blue, and pink to store things as per your need with drawstring closure for easy opening and closing.
This combo includes vegetable bags and a multipurpose storage bin, both designed to enhance your kitchen storage and keep your food items easily accessible. The vegetable bag is a must-have for any organized kitchen. With its double-layered mesh design, it allows proper airflow and ventilation to keep your fruits and vegetables fresh for longer. The multicolor options add a touch of vibrancy to your fridge, making it easier to identify and grab your favorite produce. Say goodbye to wilted greens and spoiled fruits with this practical and stylish solution. The multipurpose clear storage bin is a versatile addition to your kitchen or pantry. Made from transparent material, it allows you to see the contents at a glance, saving you time and effort while searching for items. Whether you need to store dry goods, pantry staples, or even kitchen utensils, this storage bin offers ample space and helps you maintain a well-organized space. The vegetable bag and storage bin work together to create a harmonious system where everything has its place. Keep your fridge organized and your produce fresh, while also decluttering your pantry and ensuring easy access to essential items. Invest in this combo listing of vegetable bag and storage bin, and experience the convenience of a well-organized kitchen where freshness and functionality go hand in hand.