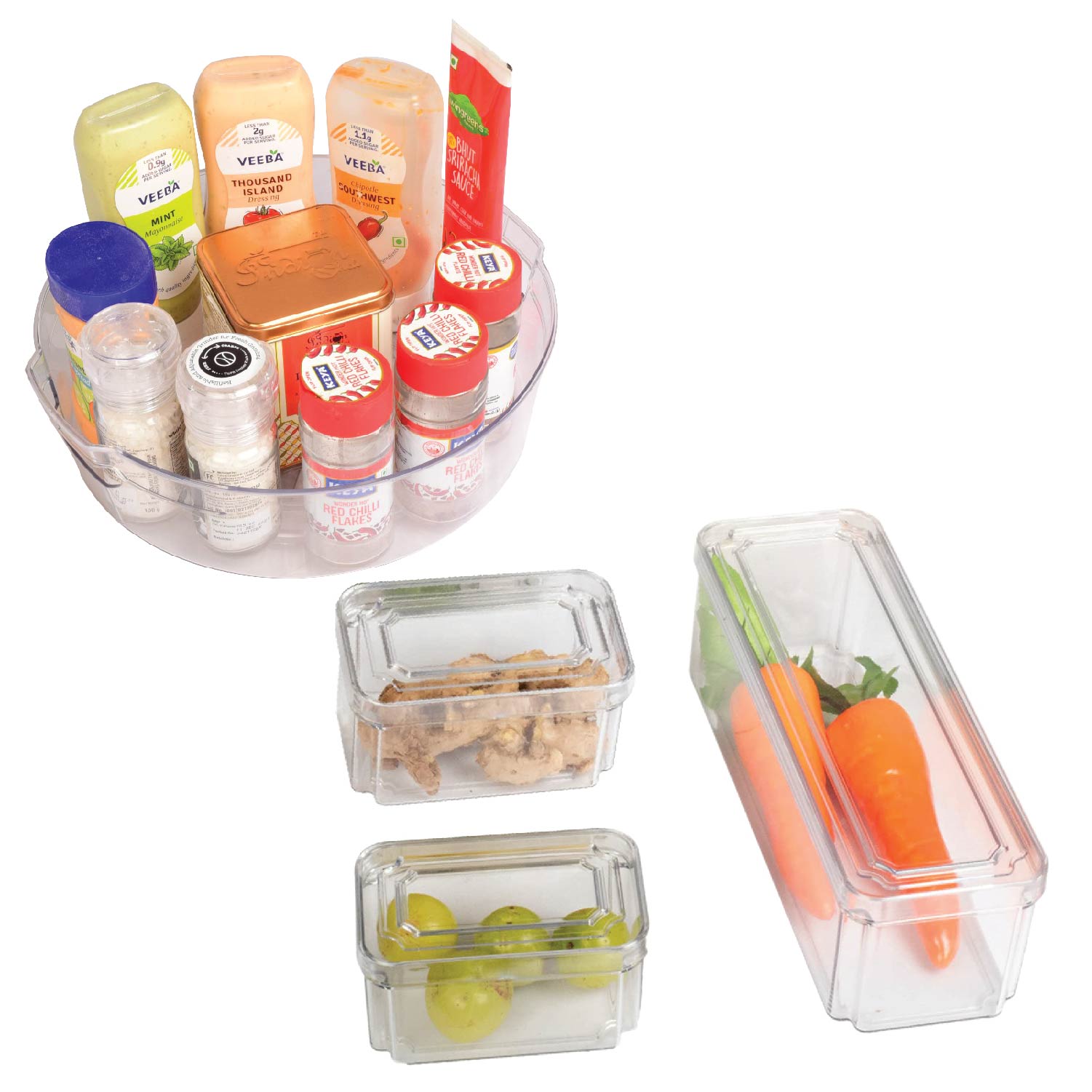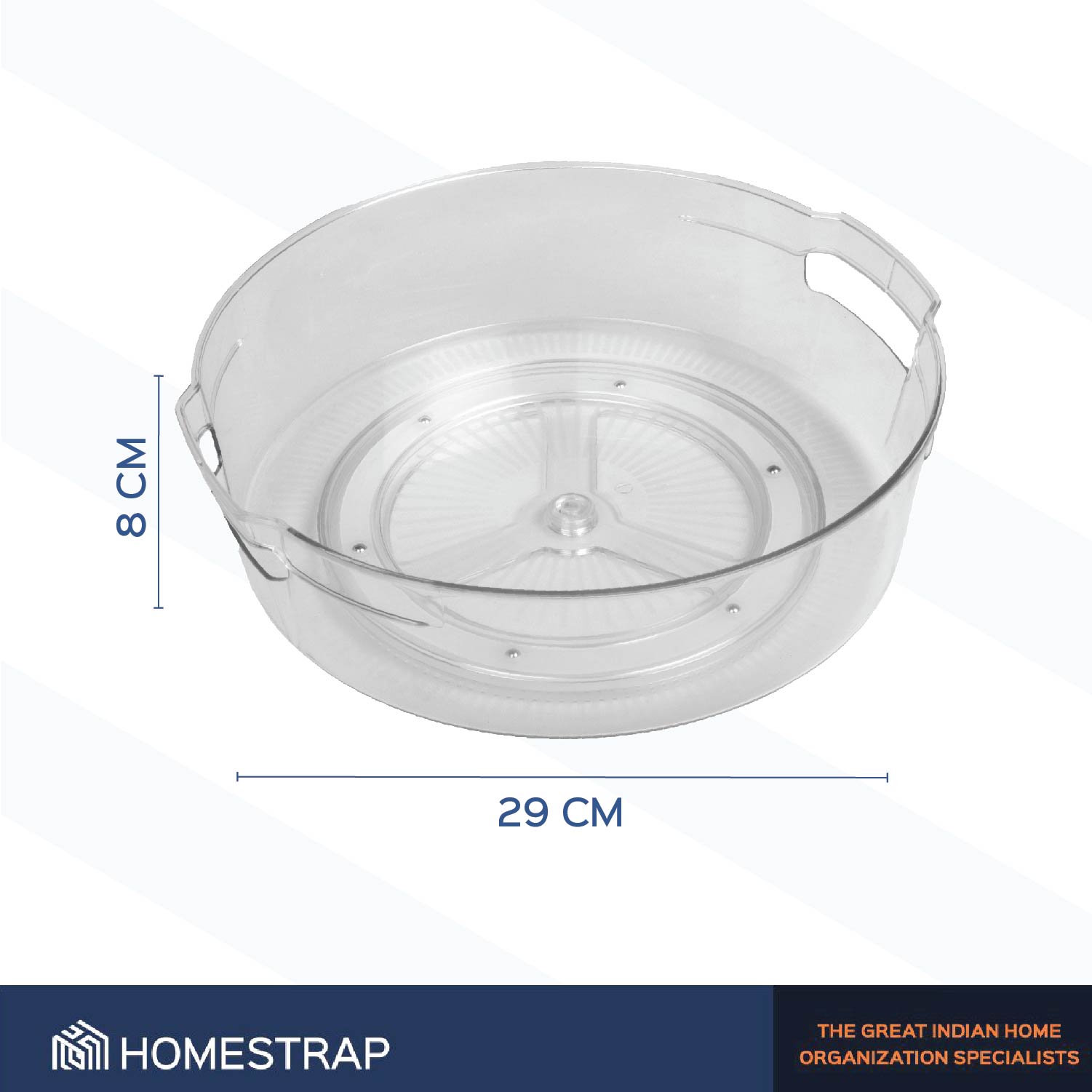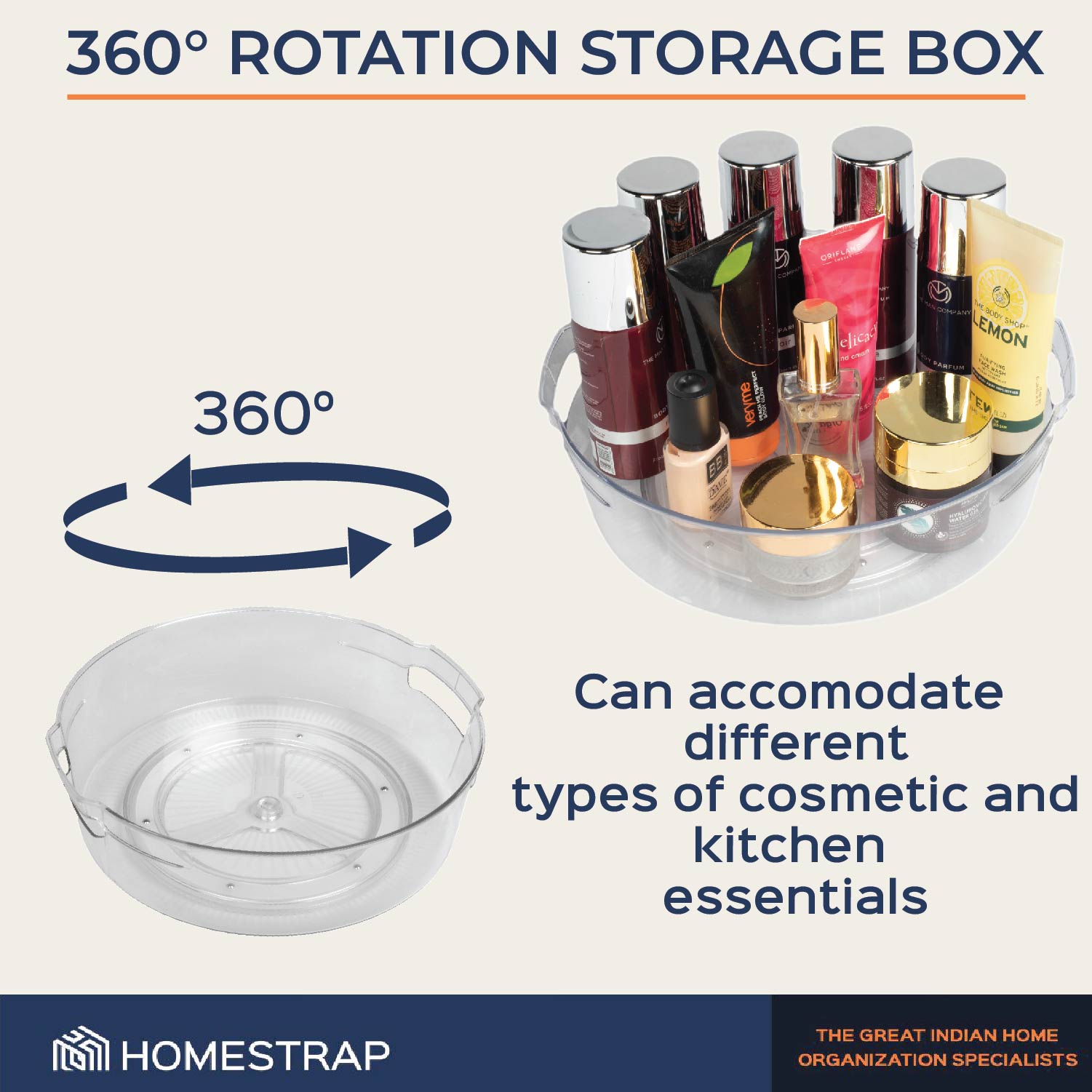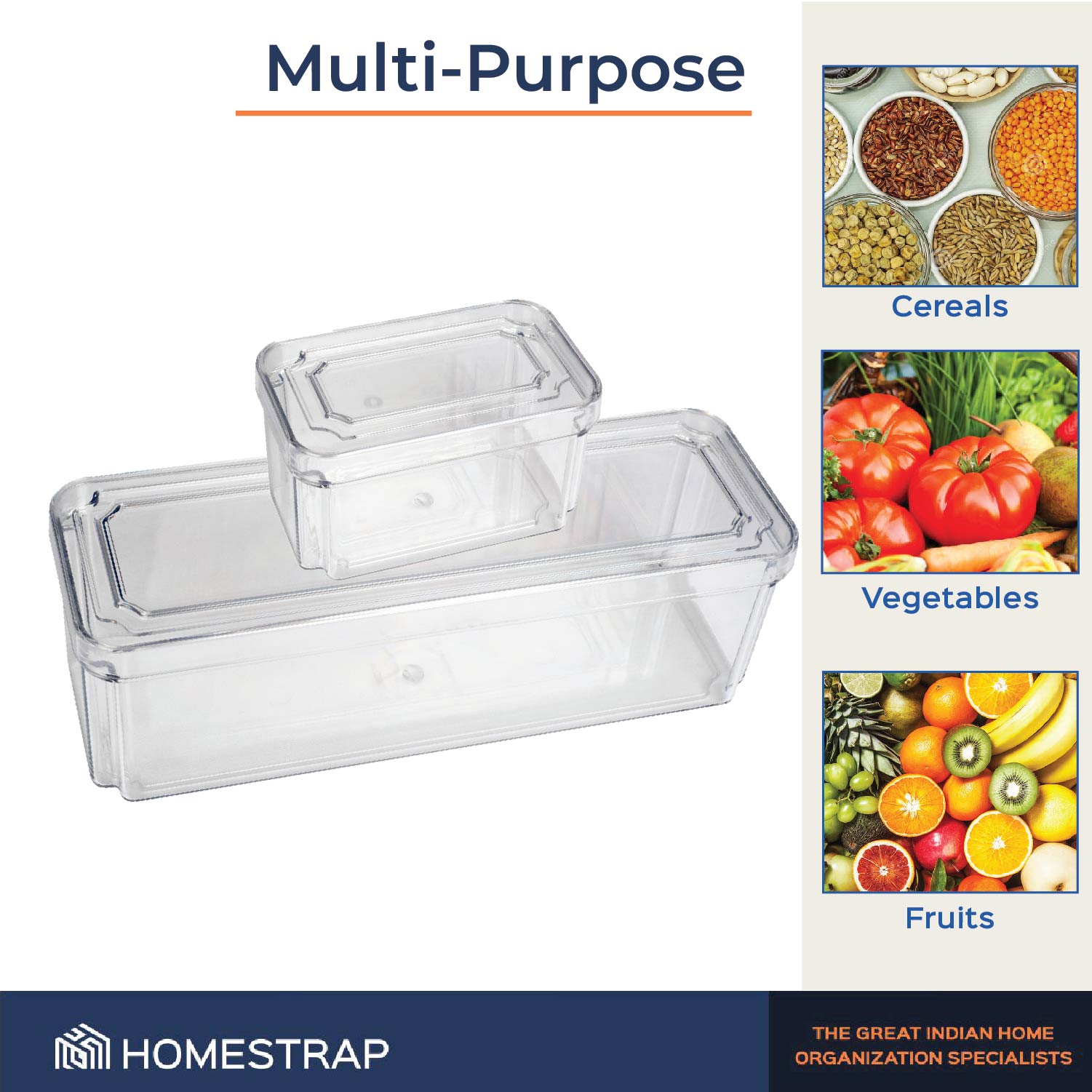 Chef's Charm Kitchen Essential Combo


Specs & Features:
Material: Made of durable PET material which is durable and BPA-free
Color: Transparent
The rotator tray has a rotating design with a handle that keeps all items visible and easy to access. The tray can be used for bottles, sauces, pickles, and spices.
Fridge Storage boxes are Stackable and can place in refrigerators, and freezers to store vegetables and fruits.
Easy Care - clean with mild soap and water.
package contain: 3pc Fridge Shelf Organizer with Lid & 1pc of 360° Multi-Purpose Rotating Organizer Tray
This combo listing includes two highly functional and convenient kitchen storage solutions to make your daily life easier. The first product is a set of 3 fridge shelf organizers with lids. These organizers are stackable and made from transparent PET material that is 100% food-grade safe. They are perfect for storing fruits and vegetables in the fridge, keeping them fresh for longer periods of time. The lids also help to keep your food items protected from contaminants and spills. The second product in this combo is a 360° multi-purpose rotating organizer tray. Made from the same high-quality PET material, this tray is also food-grade safe. It can be used to store a variety of kitchen items such as spices, condiments, or utensils. The rotating design allows for easy access to all sides of the tray, making it a highly practical and versatile storage solution. Both products are transparent, allowing you to easily see what's inside without having to open them up. This makes it easier for you to keep track of your food items and other kitchen essentials. Overall, this combo is perfect for those who want to keep their kitchen organized and efficient. With the fridge shelf organizers storage boxes with lids and the 360° rotating organizer tray, you'll be able to store and access your kitchen items with ease.