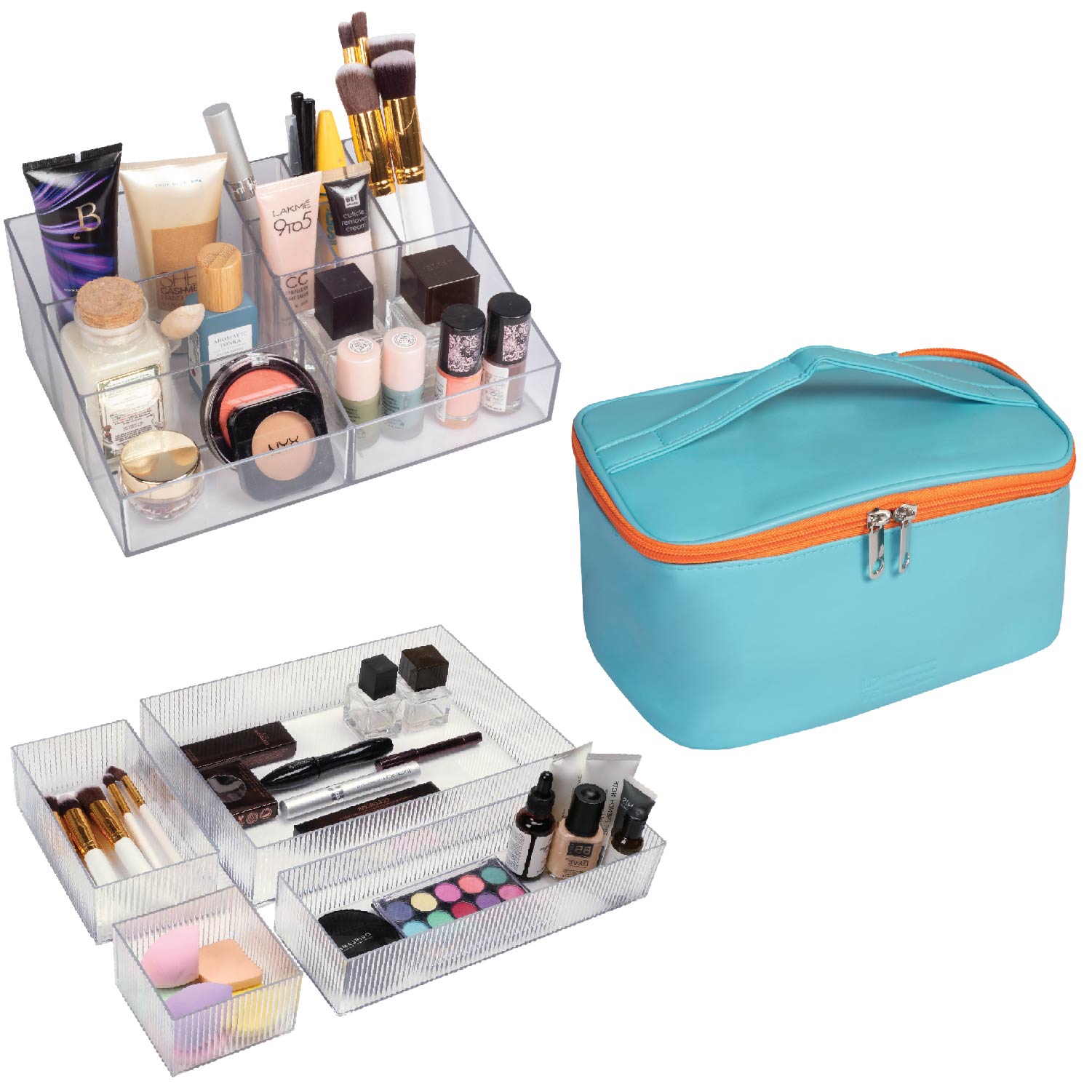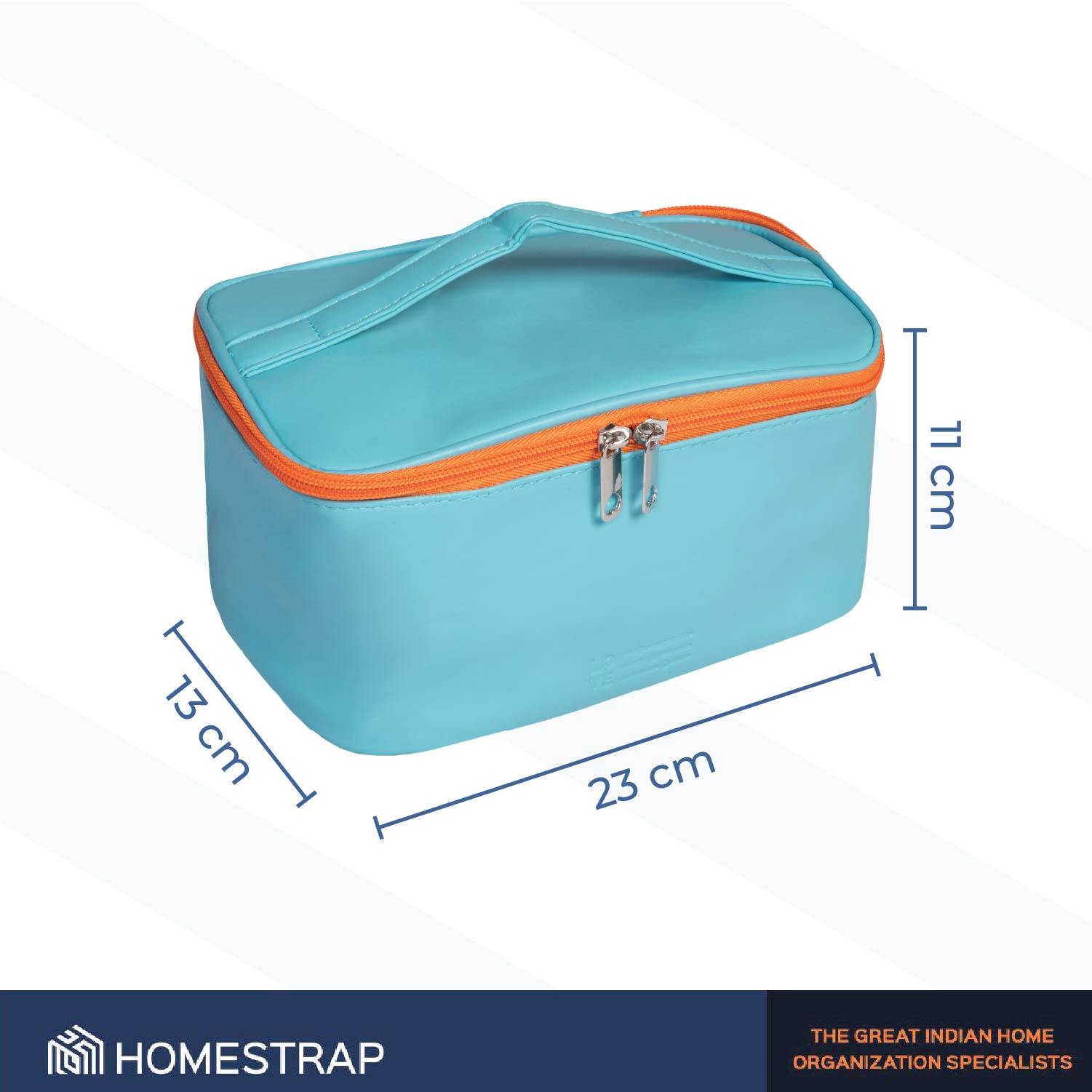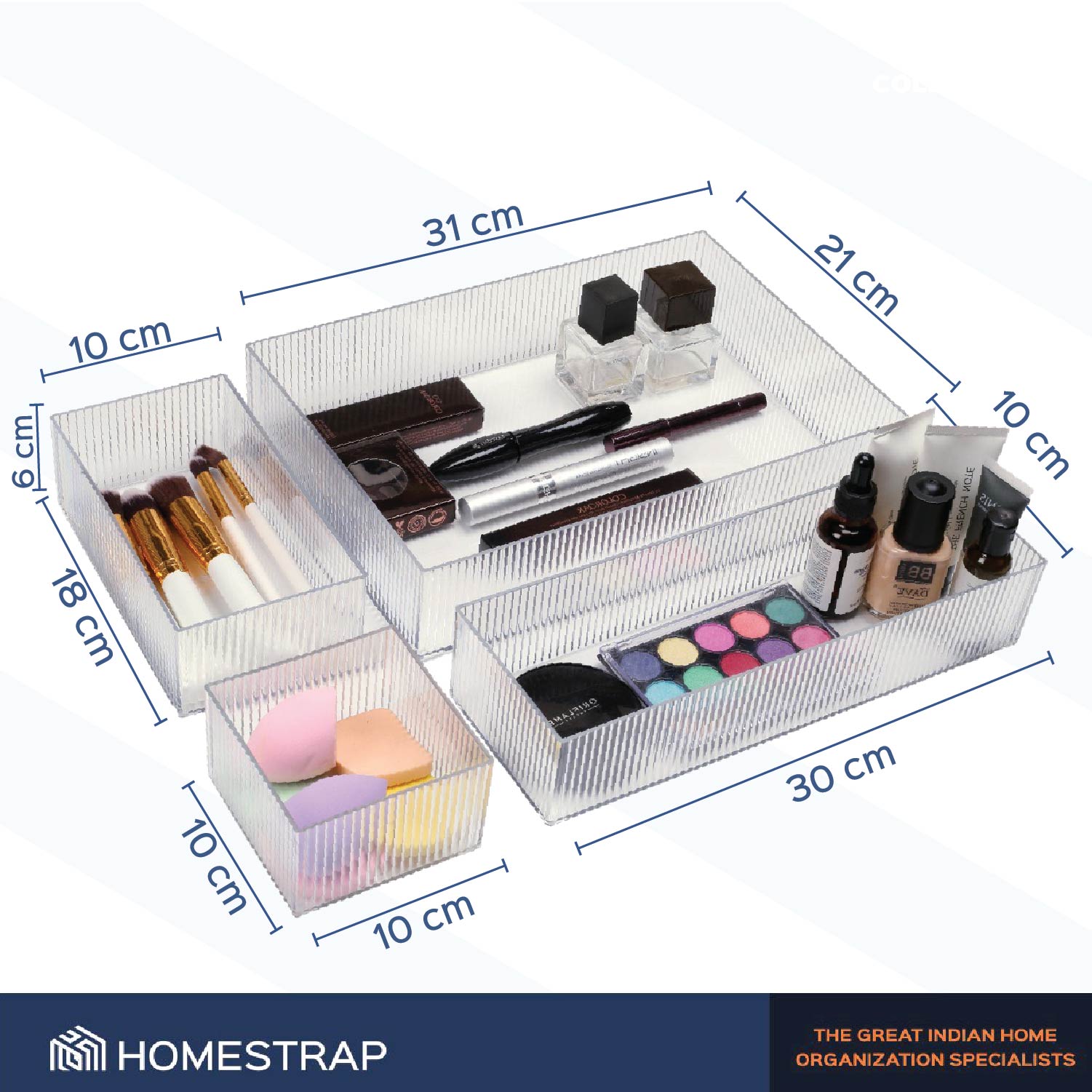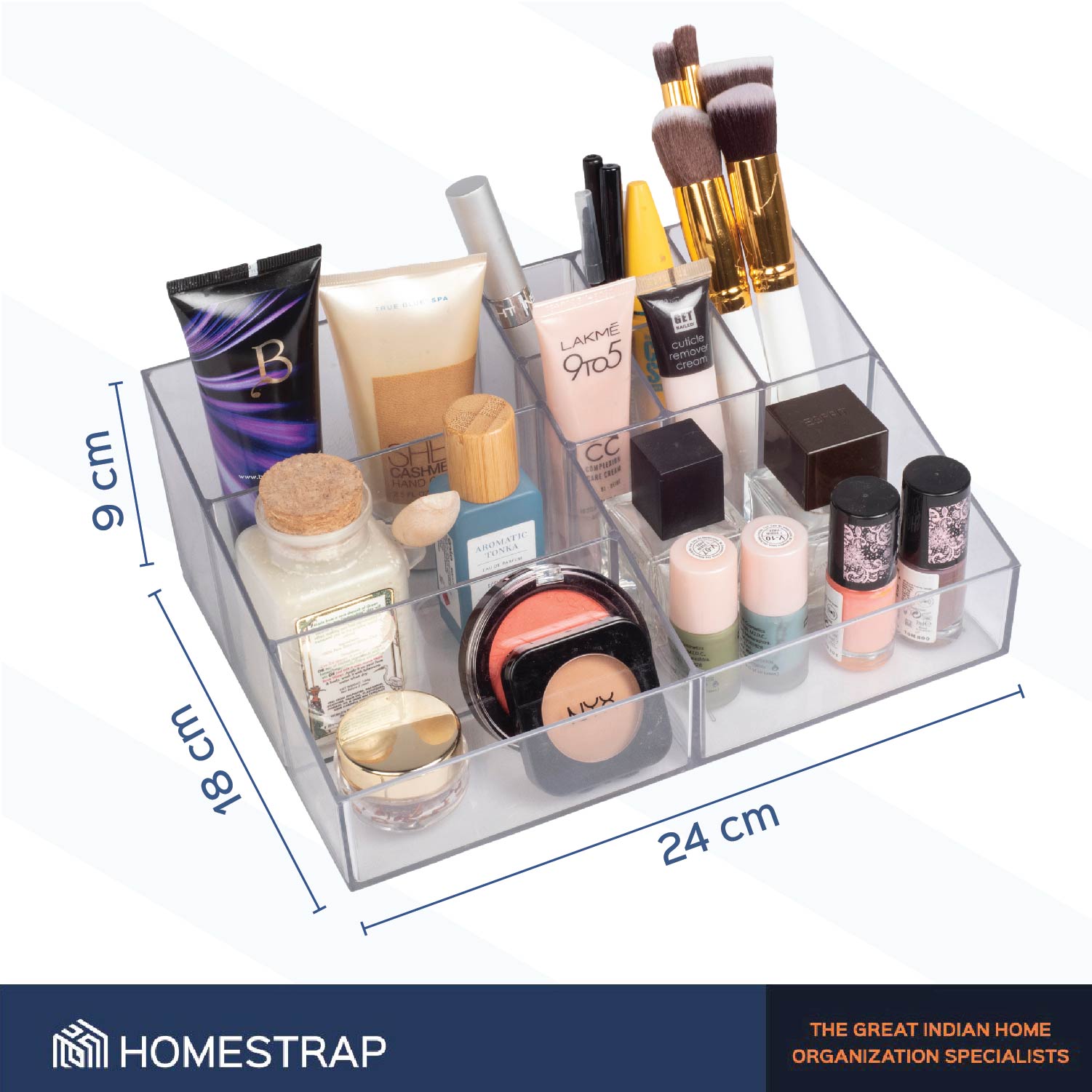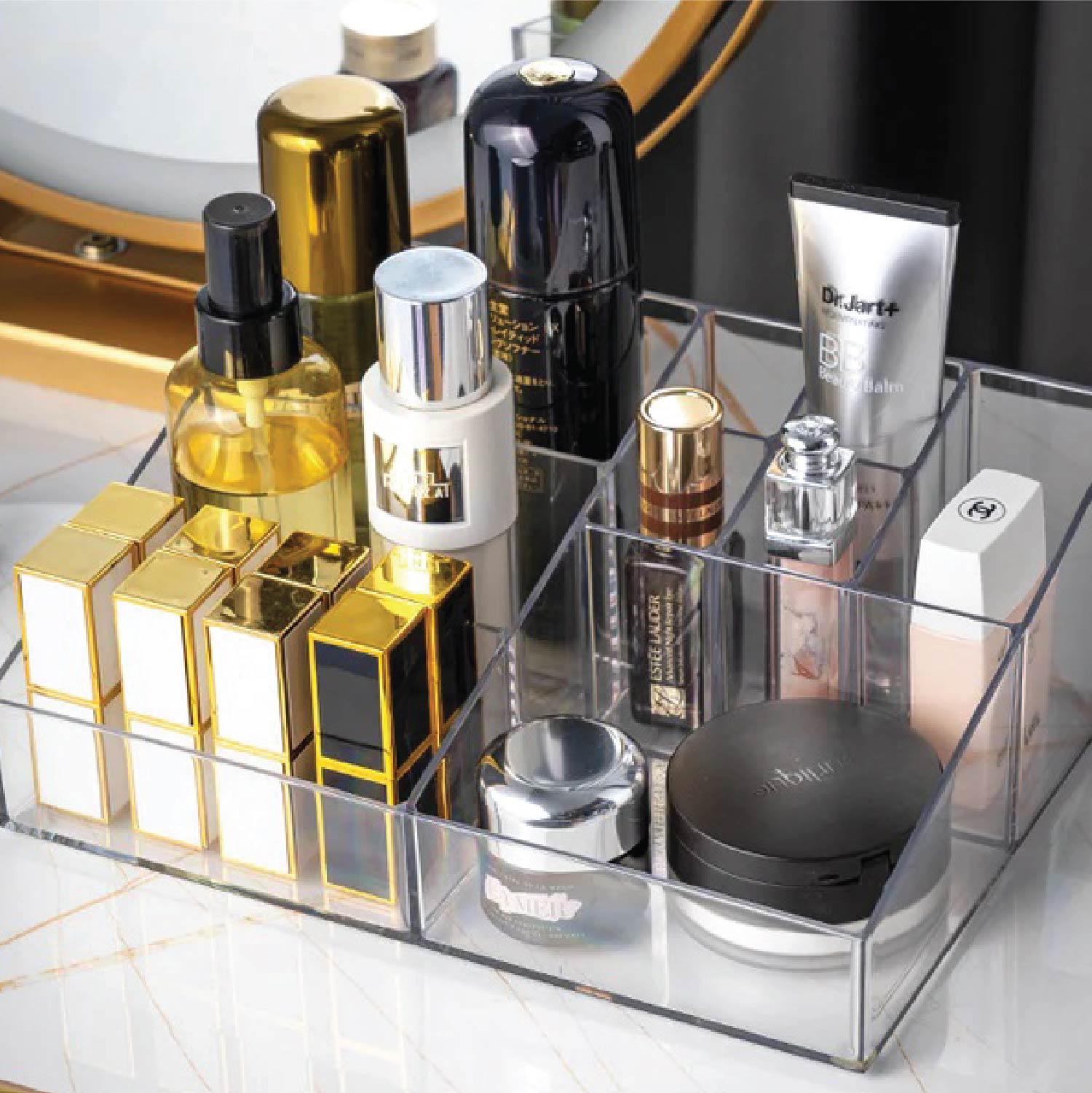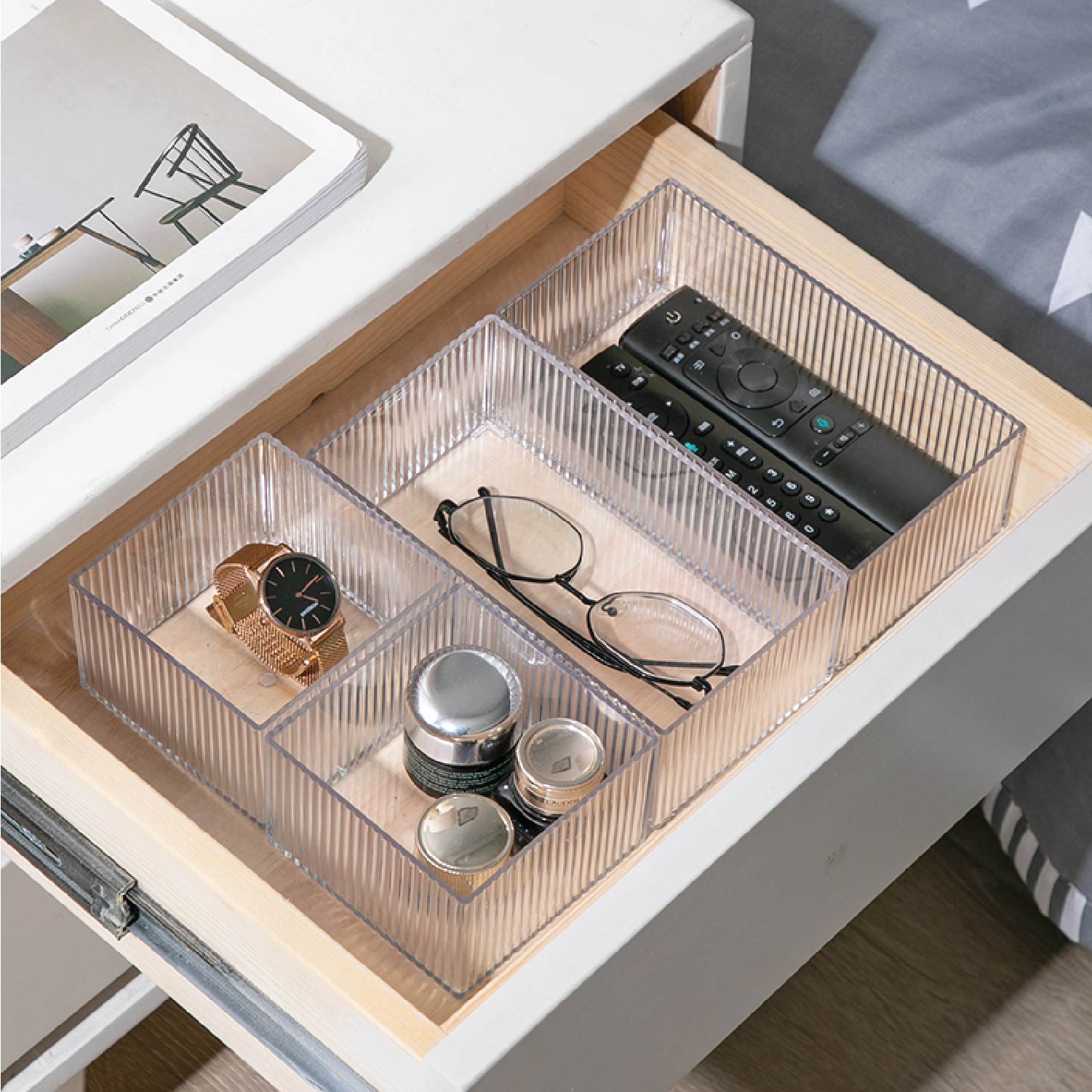 Makeup Maniac Cosmetic Organizer Combo


Specs & Features:
Material: Cosmetic Organizers are made of durable PET material and Toiletry Bag made of PU material.
Color: Cosmetic Organizers are Transparent but carry all pouch is Sky blue
Clean with a damp cloth.
Organize daily essentials around the home on a dresser, vanity, or closet shelf.
Perfect to organize cosmetics, makeup tools, hair accessories, nail polish, jewelry, toothpaste, hairbrushes, medicine, silverware, foundation, compact, makeup brushes, essential oil, etc
The large Carry all bag has a height and ample space at which toiletries and bottles can be easily stored.
This large Carry all bag is durable, easy to carry, lightweight, waterproof, Sturdy hand-held, has a strong bearing capacity, is easy to clean, convenient to carry, and travels easily.
This set of cosmetic organizers is perfect for women who want to keep their makeup essentials organized and easily accessible. The set includes four organizers, each with nine compartments to store different types of cosmetics and accessories. The organizers are designed to fit in drawers, on closet shelves. They are also waterproof and easy to clean, making them perfect for daily use. With these organizers, you can say goodbye to messy makeup kits and hello to a clutter-free and organized beauty routine. In addition to storing makeup, the organizers can also be used to store toiletries, bottles, and other daily essentials while traveling. They are a must-have for any woman who wants to simplify her life and keep her beauty products in order. Try them out today and experience the convenience and ease of a well-organized makeup collection!