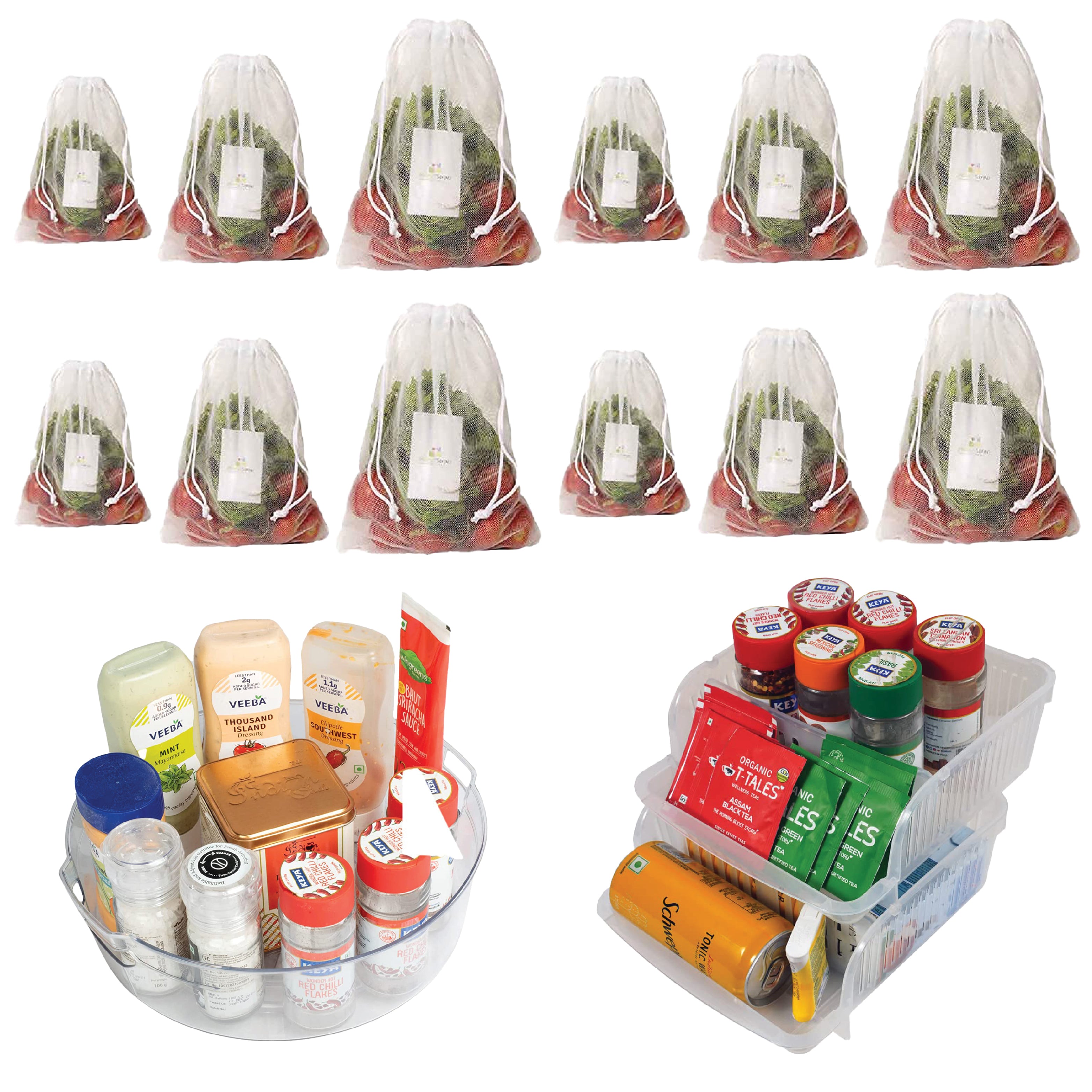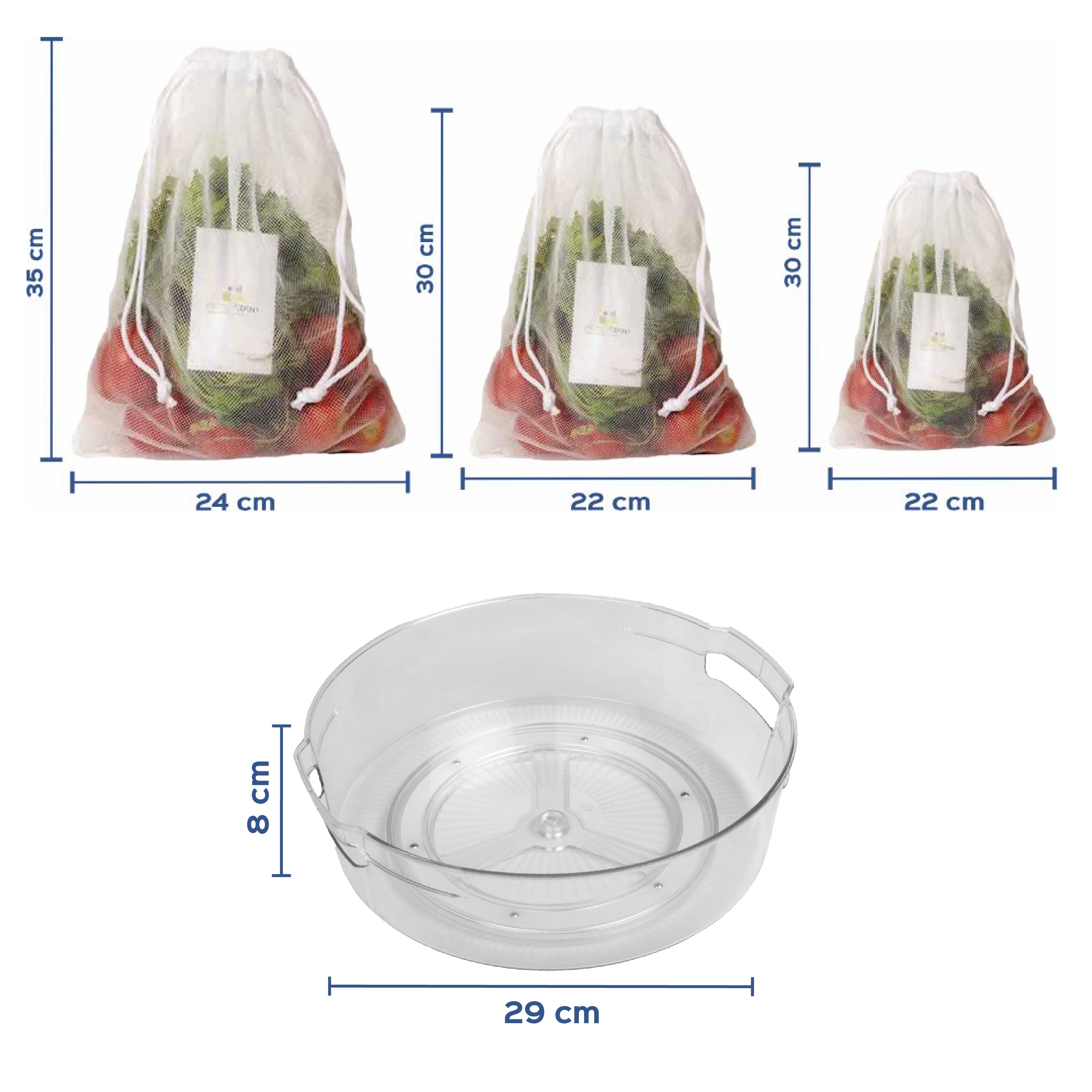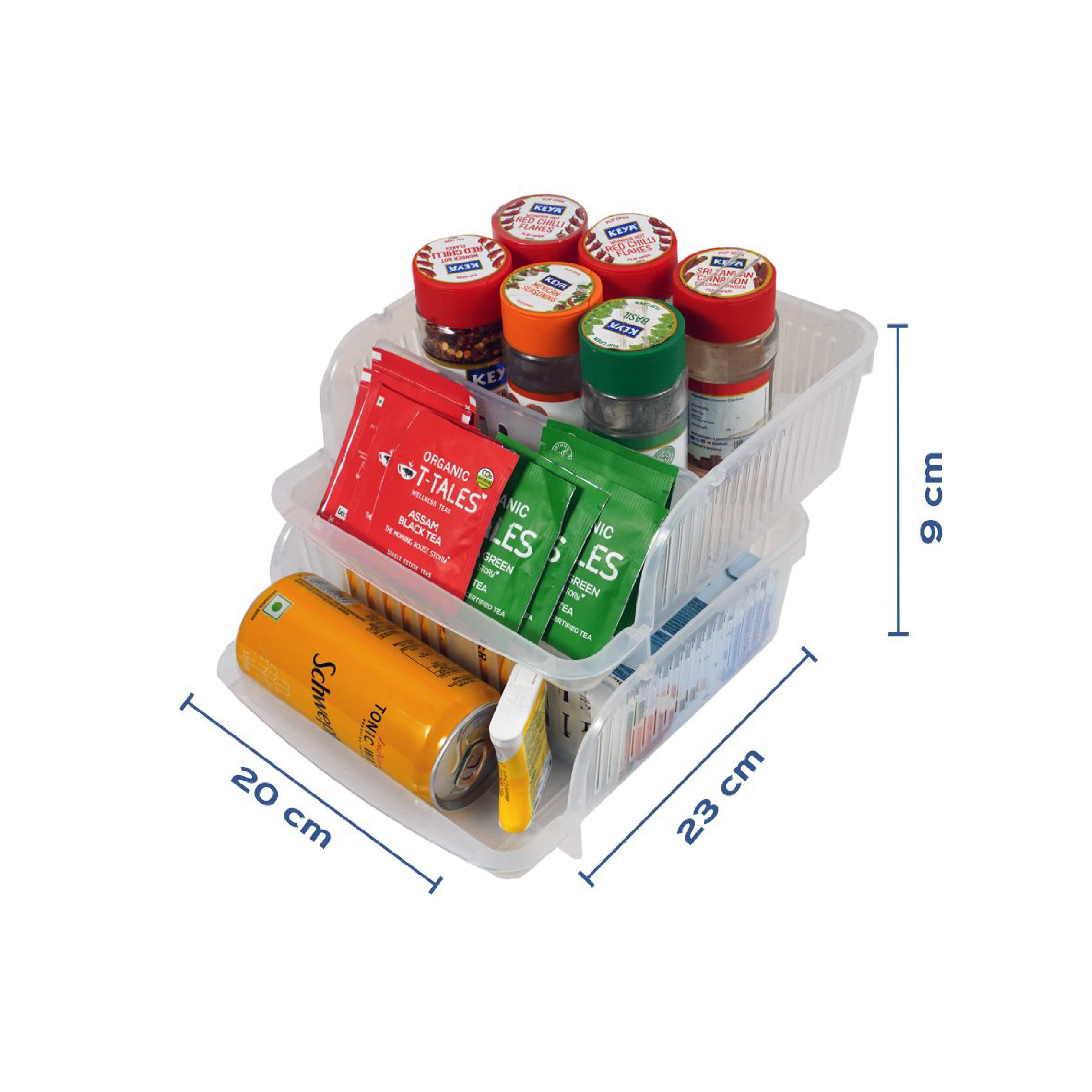 Combo of 1pc of 360° Rotating Multipurpose tray, 12pcs of Vegetable & Fruits Storing Bags and 1pc of 2 Tier Space Saver Plastic Storage Basket
Specification:

Kitchen Essentials Combo Kit
Package Contains: 1pc of 360° Multi-Purpose Rotating Organizer Tray, 12 pcs of Vegetable Storing Bags for Fridge and 1pc of 2 Tier Space Saver Plastic Storage Multipurpose Organizer Rack

Looking for an easy and efficient way to organize your kitchen? Look no further than this amazing combo set, featuring a 360-degree rotator tray, The rotating design with a handle keeps all items visible and easy to access. 360° Rotating Tray is made up of PET which is clear and BPA-free. The vegetable storage bags are double-layered mesh reusable refrigerator storage bags or pouches for fruits, vegetables & accessories. Vegetable bags come in 3 different sizes, Large, Medium, and Small to store things as per your need with drawstring closure for easy opening and closing. A plastic space-saver storage rack with removable dividers. Large opening dips down in front, making it simple to grab what you need quickly and easily. These capacity bins are great for creating a clean and organized kitchen cabinet or pantry; Great for storing dry goods, canned goods, soups, food packets, seasonings, baking supplies, snack bags, boxed foods, soda pop bottles, and energy drinks. With these essential tools at your disposal, you'll be able to keep your kitchen organized and clutter-free, while also saving space and reducing waste. Whether you're looking to store fresh produce, dry goods, or other kitchen essentials, this combo set has everything you need to get the job done right. So why wait? Order today and see the difference for yourself!