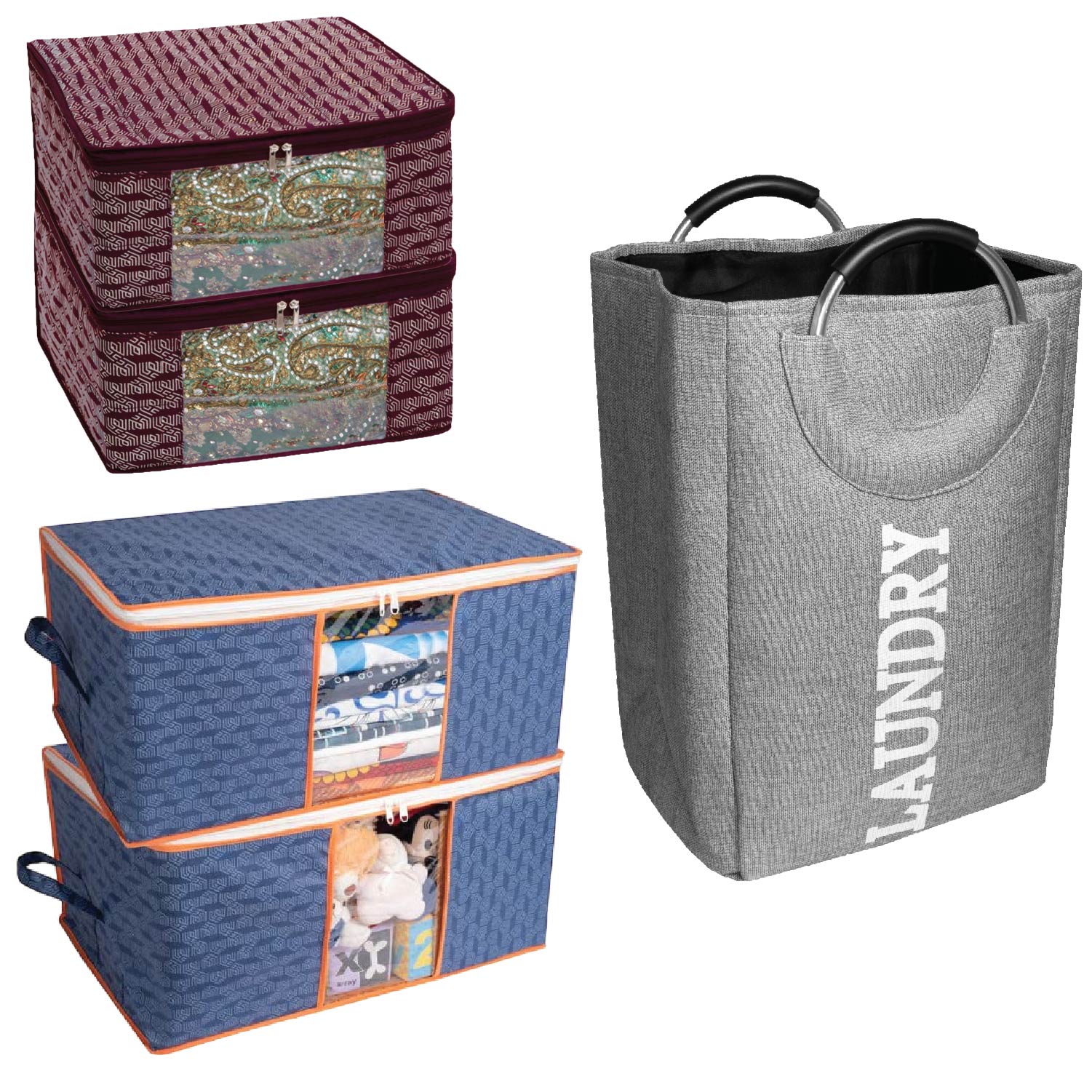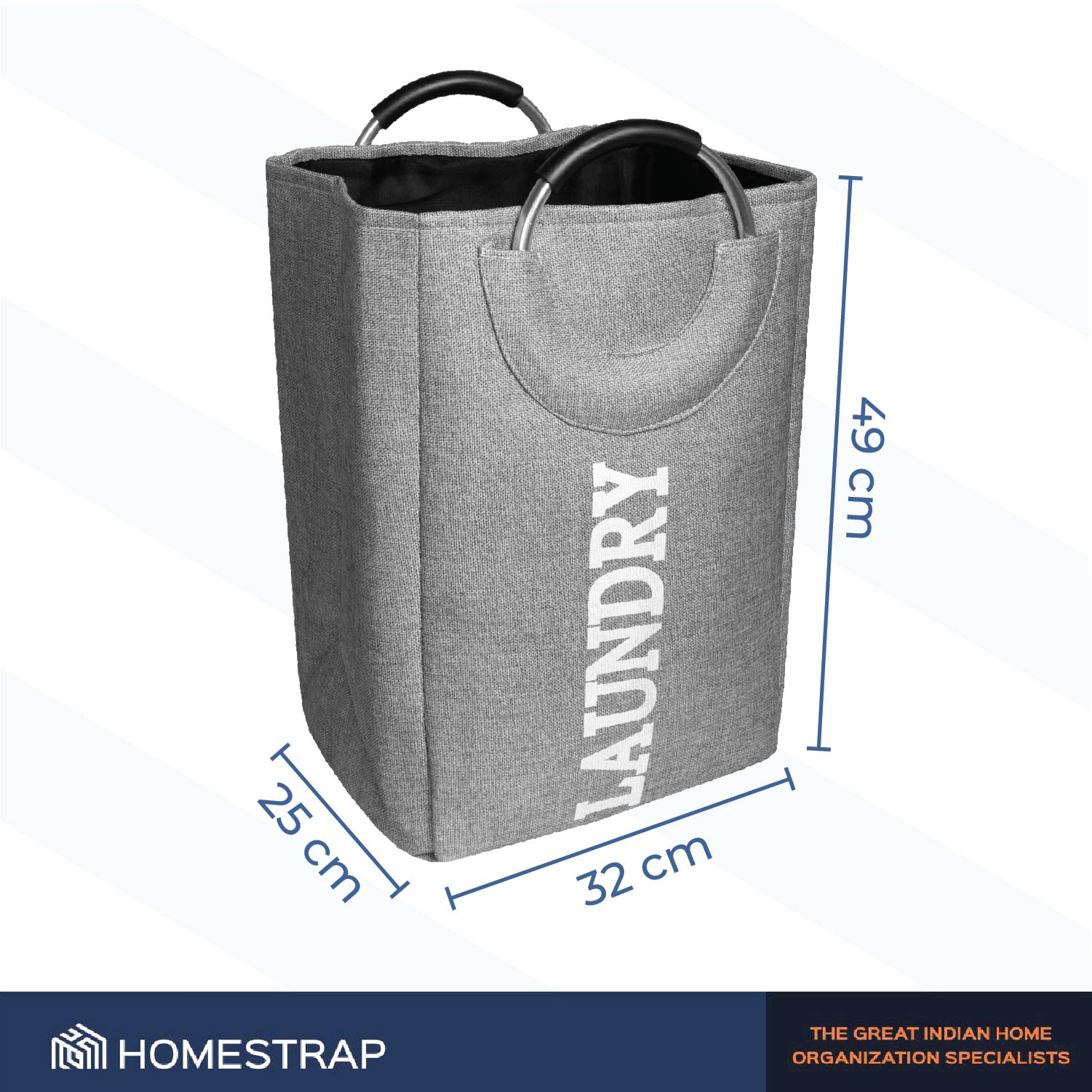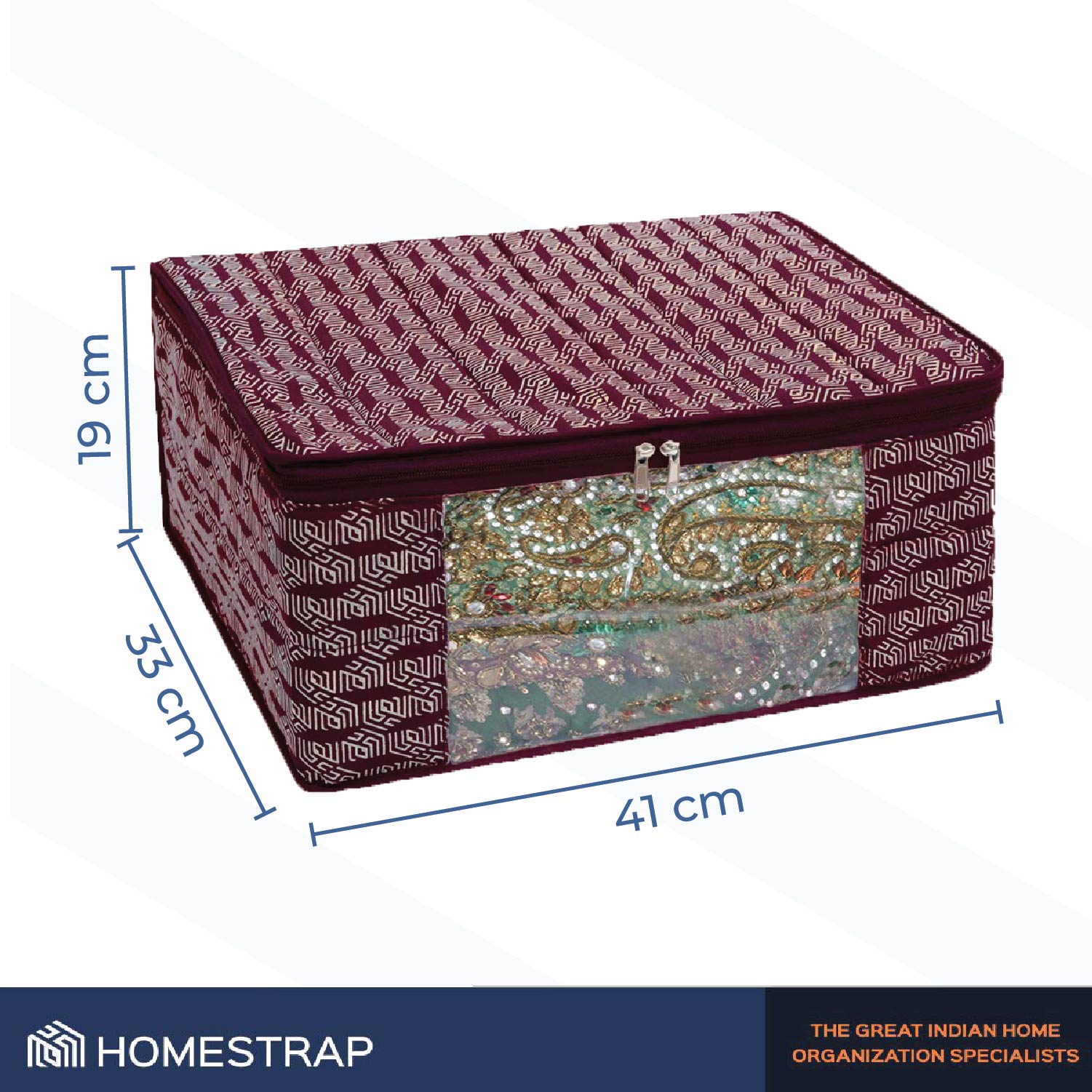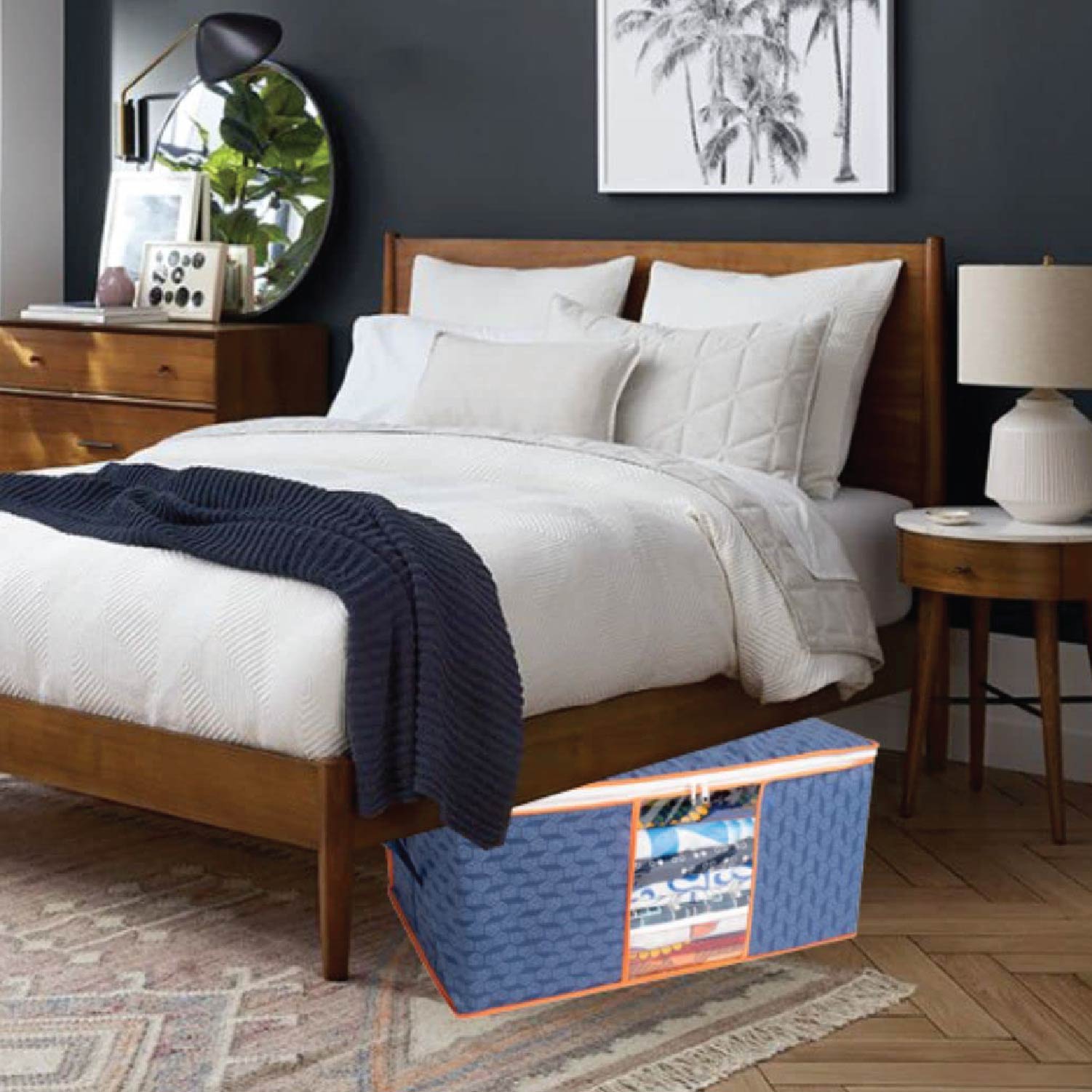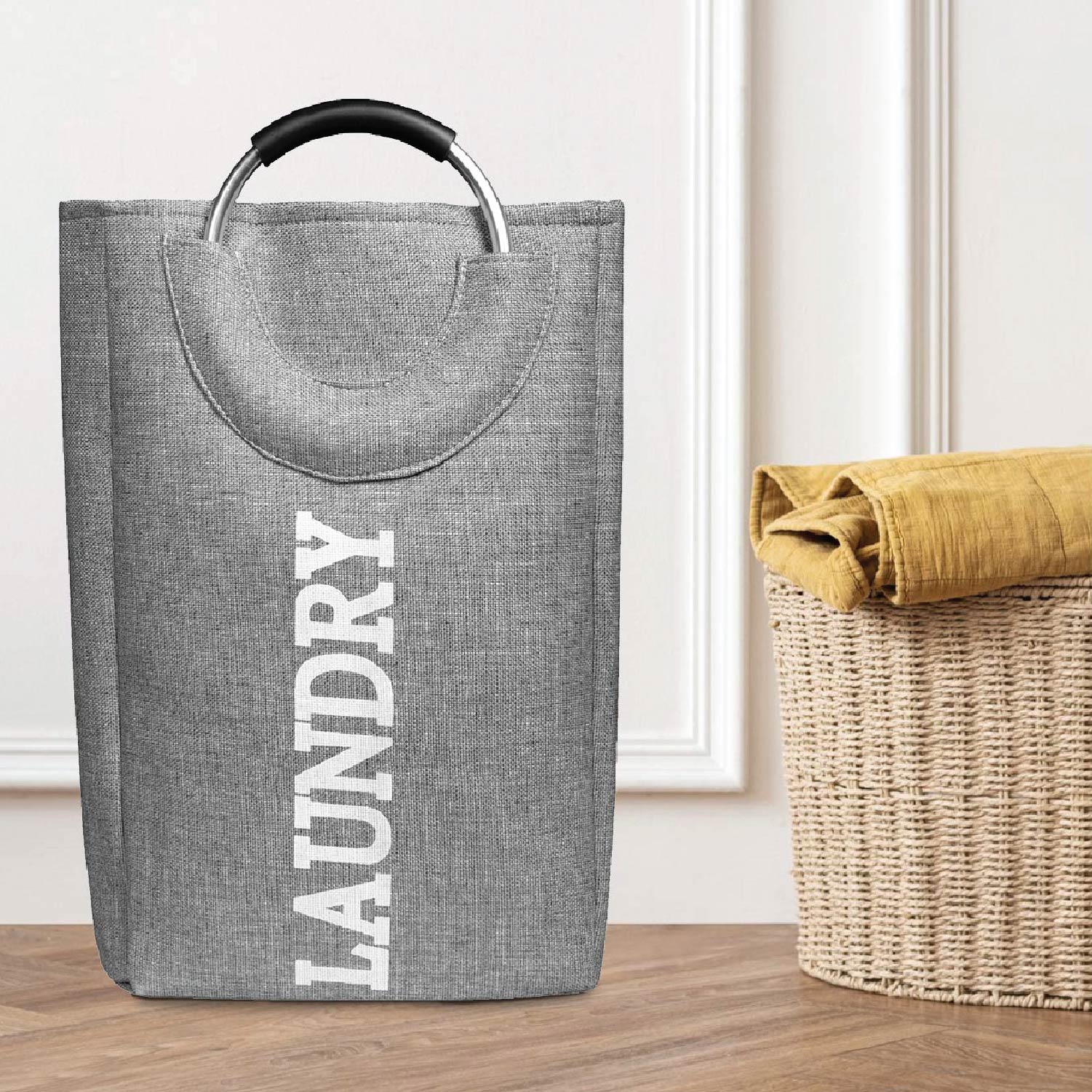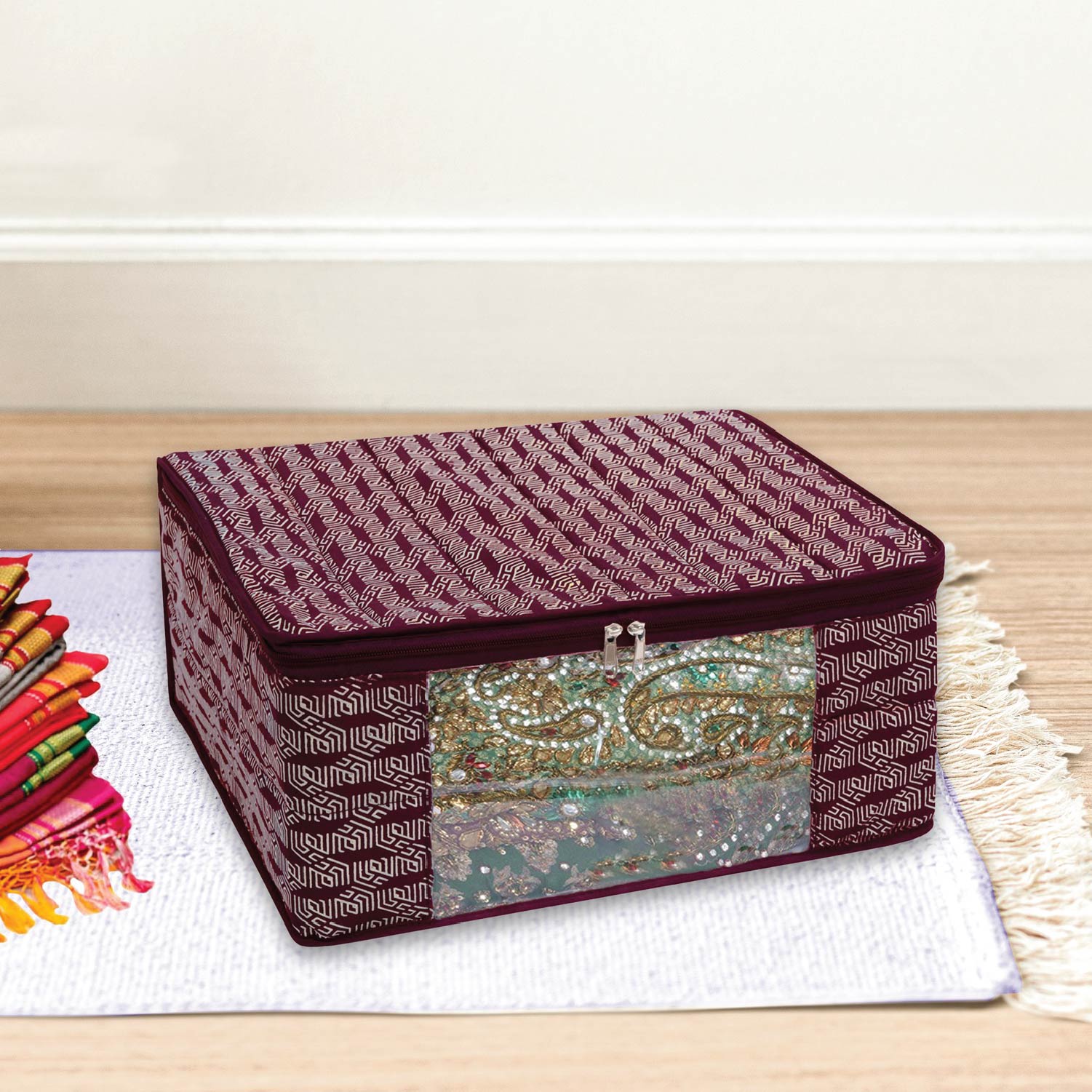 Combo of 1 pc of Hamper Helper | Foldable Laundry Bag with Handle, 2pc of Underbed Organizer | Blanket, Pillow Storage Bag and 2pc of 3 Layered Cotton Quilted Saree Cover
Specs & Features:


Material: The underbed is made up of Non-Woven Fabric, and Sare Cover is made of Quilted Cotton Fabric, and the Laundry bag is made up of Cotton and Linen fabric

Closure: Premium Quality Zipper for Underbed and saree cover

The underbed and Sare cover has a window for easy & clear visibility and they are stackable as well as foldable, will protect clothes from Dust, Moisture, and Moths.

The laundry basket has a big opening at the top of the hamper and holds a decent amount of clothes or toys.

The laundry bag has 2 aluminum round handles with soft grips, sturdy and easy to carry with one hand.

Non-waterproof, But you can wipe it with a damp cloth.

This combo listing includes a set of useful storage solutions for your home. It includes Hamper Helper - a foldable laundry bag with a handle that makes carrying your laundry easier. It can be easily stored when not in use as it is collapsible. Two Printed Underbed Organizers - These organizers are perfect for storing your blankets, pillows, and other items under your bed. They have a stylish print on them and are made from durable material. Two 3-Layered Printed Cotton Quilted Saree Covers - These covers are ideal for storing and protecting your sarees. They are made from high-quality cotton and have a beautiful printed design on them. All of these items are designed to help you stay organized and keep your home tidy. They are also lightweight and easy to use, making them perfect for everyday use. With this combo listing, you'll have everything you need to keep your home clutter-free and looking great.