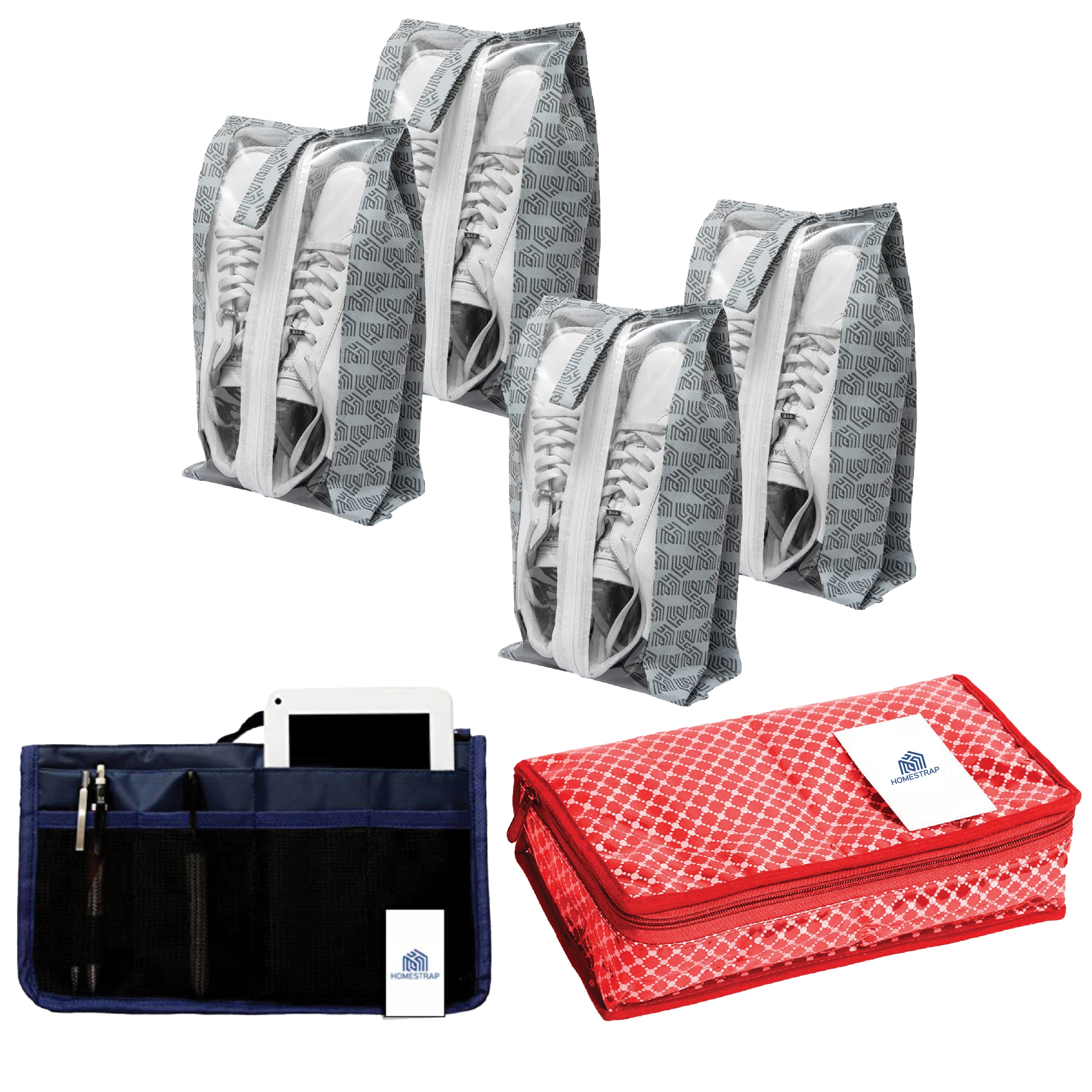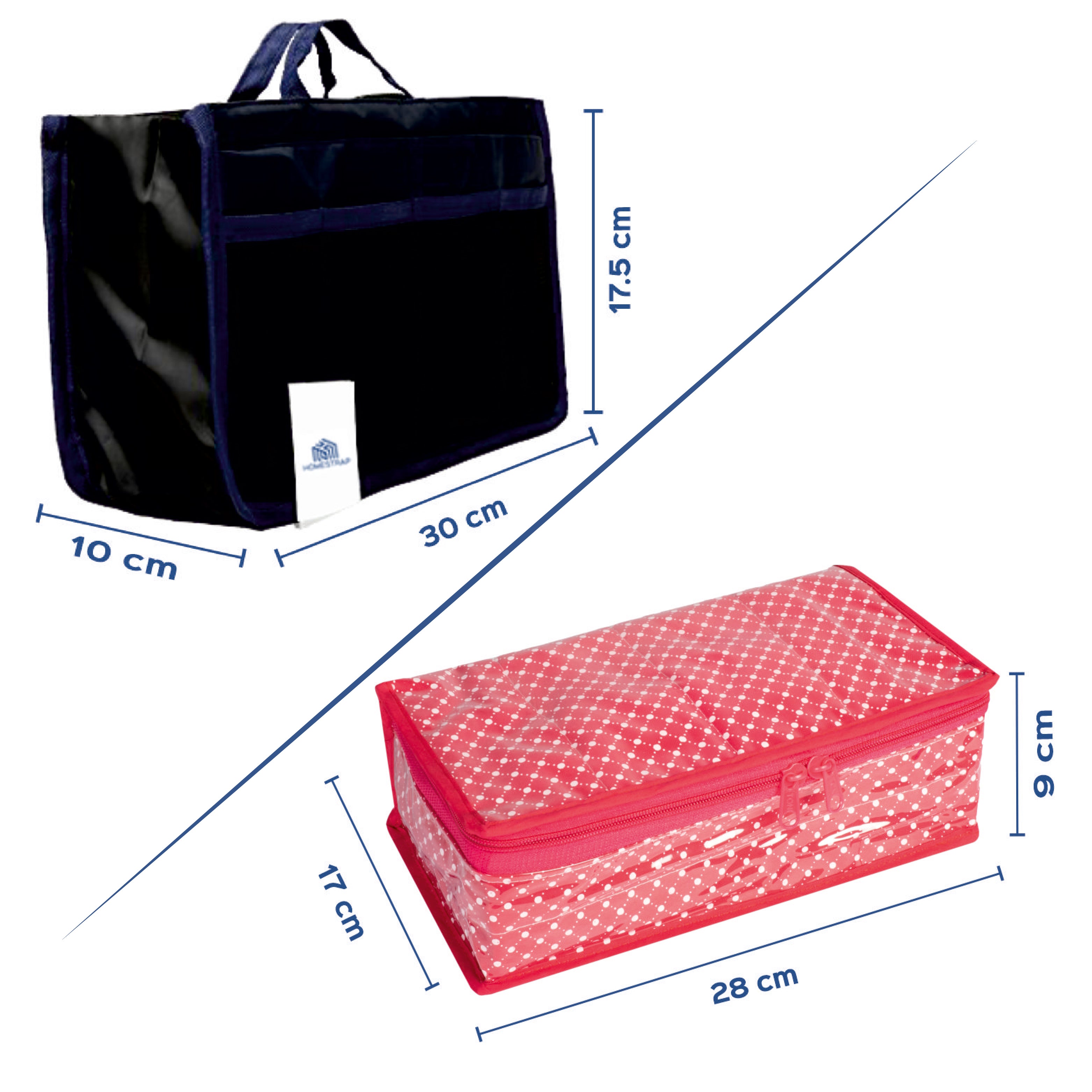 Wander Buddy Set of 3 Travel Combo


Specification:
Travel Combo Kit for Storage and Organizer your essentials products
Package Contains: 1pc of Handbag Organizer, 1pc of Jewellery Pouch and 4pc of Shoe Bags
Traveling can be stressful, but with our travel accessory kit, you can have peace of mind knowing you have everything you need to stay organized and stress-free on your journey. Our kit includes shoe bags, a jewelry organizer, and a handbag organizer, all designed to keep your belongings organized and protected during your travels. Our shoe bags are perfect for keeping your shoes separate from your other belongings. Made from durable Nonwoven and vinyl materials, they will protect your shoes from getting scratched or dirty in transit. the transparent window helps to have clear visibility and quick access.The jewelry organizer is the perfect solution for keeping your jewelry organized and tangle-free while you travel. With multiple compartments and pockets, you can easily store your earrings, necklaces, bracelets, and other accessories. The organizer is compact and lightweight, making it easy to pack in your luggage or carry-on bag. Our handbag organizer is perfect for keeping your handbag tidy and organized while you travel. It fits neatly into your handbag and has 13 compartments and pockets, so you can easily store your wallet, phone, keys, makeup, lipsticks, kajal, watch, chargers, passports, and other essentials. Whether you're going on a short weekend trip or an extended vacation, our travel accessory kit has everything you need to stay organized and healthy on the go. Don't leave home without it!