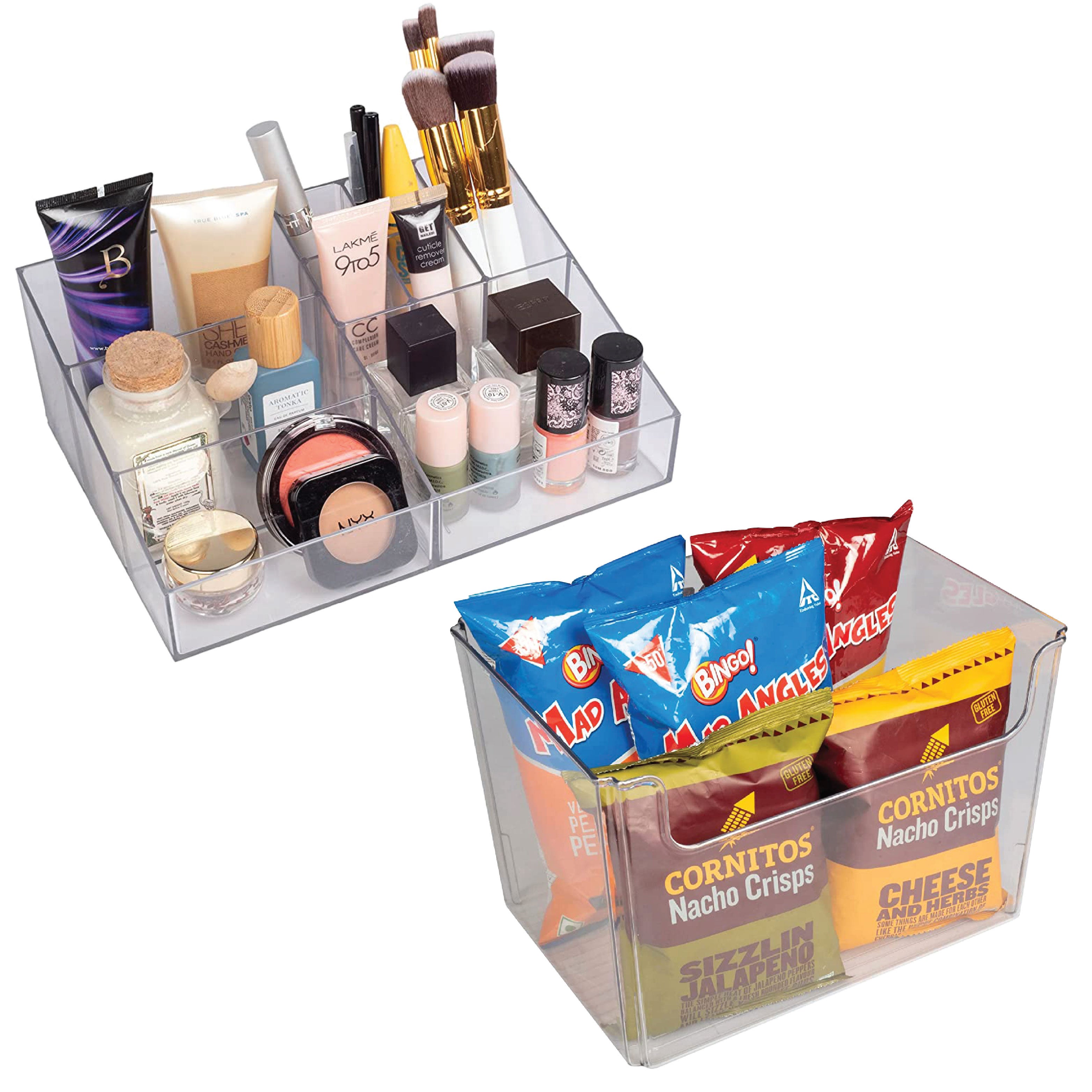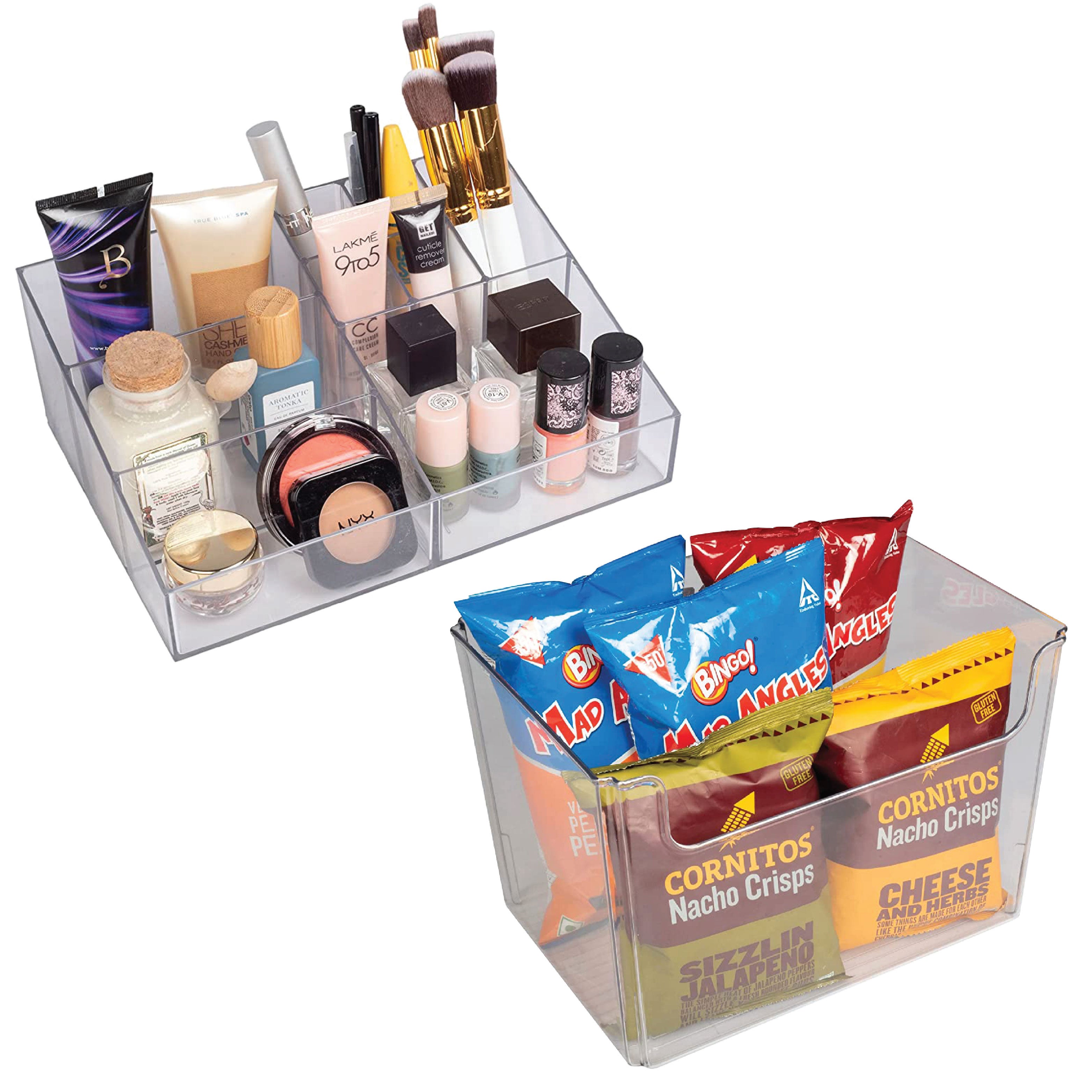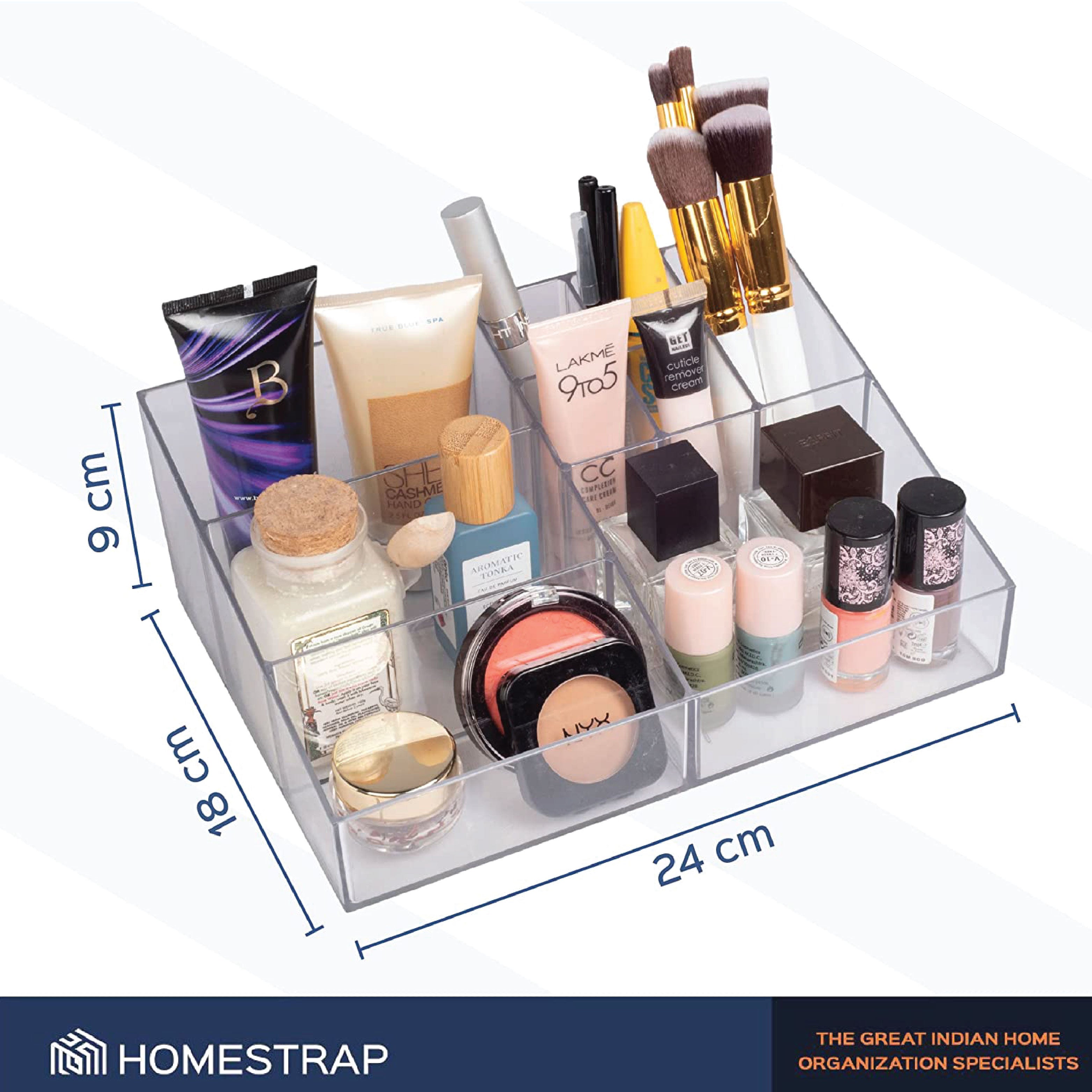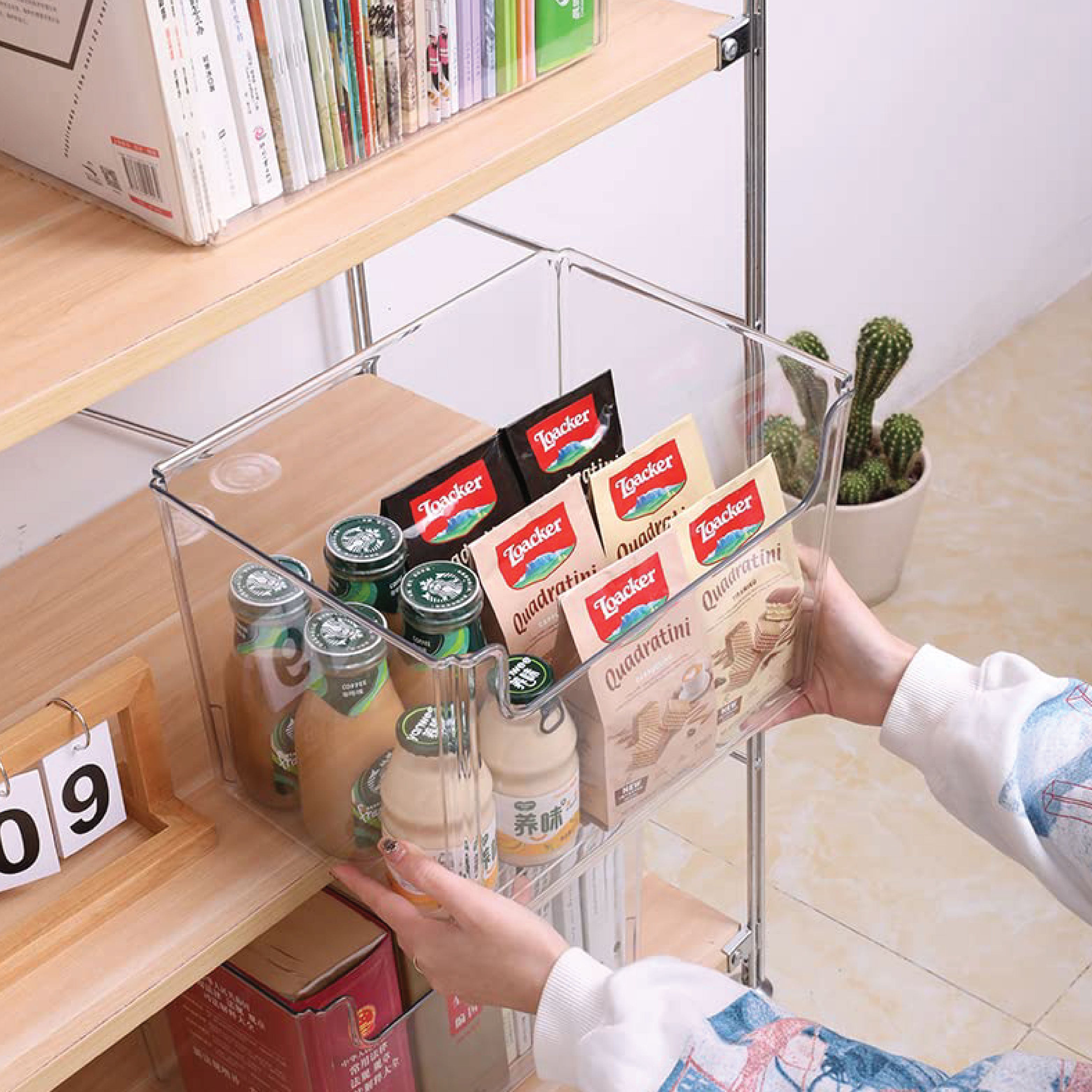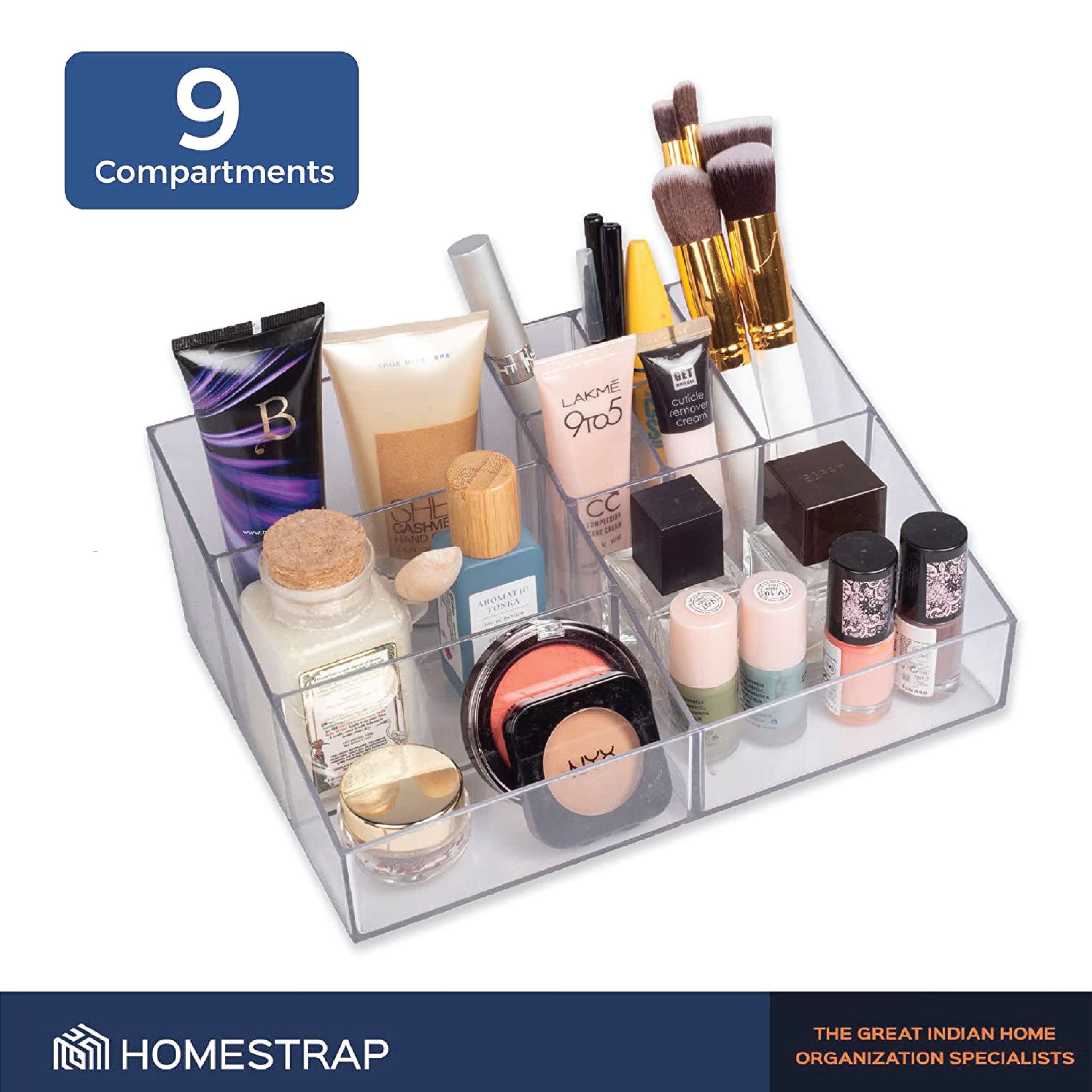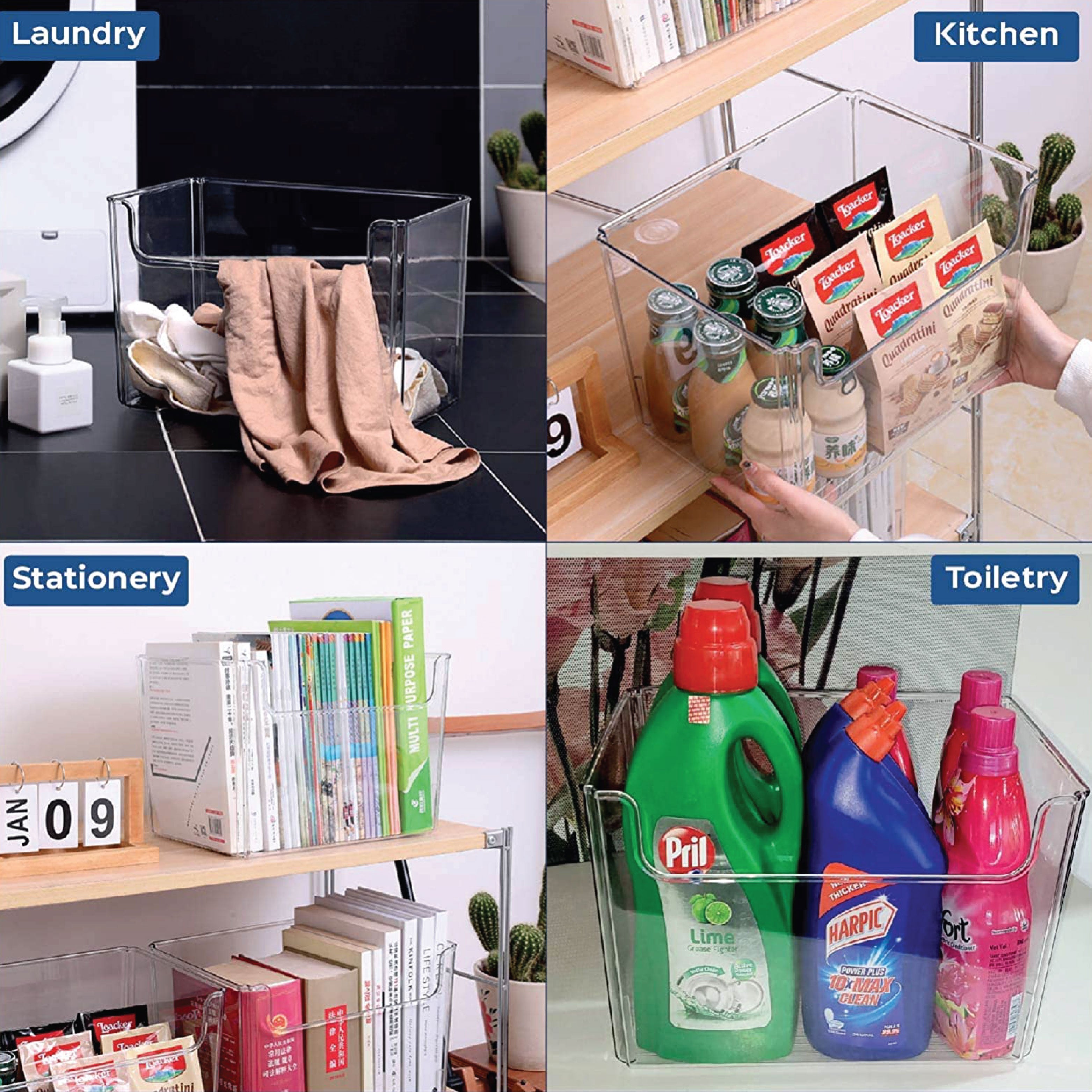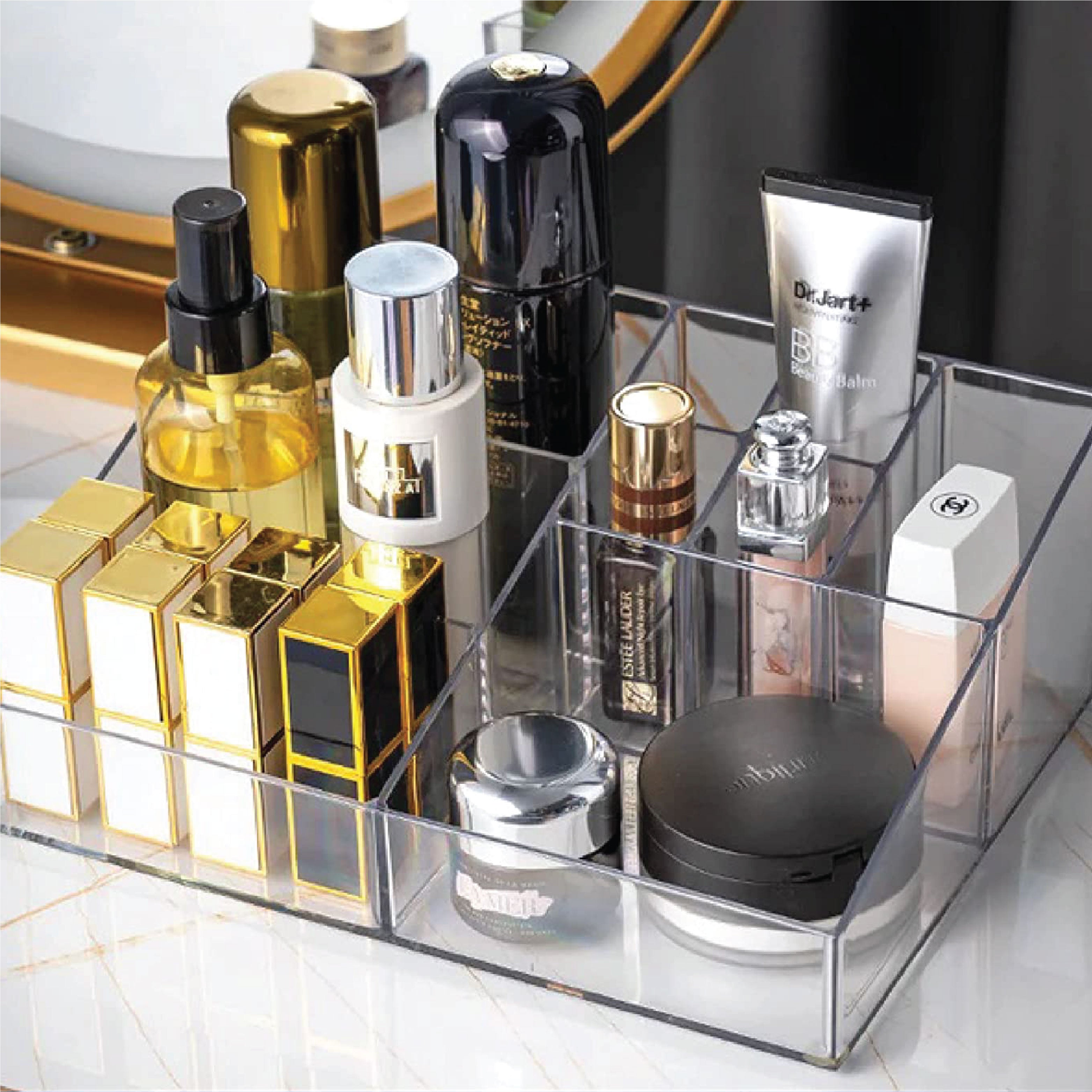 All-in-One Home Utility Combo


Specs & Features:

Multipurpose Organizer | Stackable | Durable | BPA-Free
Material: PET
Color: Transparent
Easy Care - clean with mild soap and water; Do not place in dishwasher.
These versatile bins can also be used in other home rooms - in craft rooms, laundry/utility rooms, bedrooms, bathrooms, kitchens, pantries, bakery, offices, garages, playrooms, etc.
We offer a convenient and versatile solution for organizing your home. These multipurpose plastic storage basket are made of durable PET material, ensuring long-lasting use. They provide a practical storage option for various items. These bins are not limited to a specific room. You can use them in a variety of spaces within your home. Their multipurpose nature allows for flexible organization throughout your living space. The dimension of the plastic basket is Lenght-34 Cm, Widht-25Cm, Height-23Cm.
The transparent cosmetic organizer with 9 slots, is designed to keep your beauty essentials neatly organized and easily accessible. Made from high-quality PET material, this organizer offers both durability and clarity, allowing you to effortlessly locate your favorite cosmetics at a glance. This cosmetic organizer adds a touch of elegance to any vanity or bathroom counter. The transparent construction provides a clear view of your makeup collection, making it effortless to select the perfect shade or product for your daily routine. Featuring 9 spacious slots, this organizer offers ample storage space for a variety of cosmetics, including lipsticks, lip glosses, mascaras, eyeliners, brushes, and more. Each slot is thoughtfully designed to accommodate different sizes and shapes, ensuring that your entire beauty arsenal is accommodated. Not only does this cosmetic organizer keep your products organized, but it also helps prevent clutter and saves valuable space on your countertop. By providing designated slots for each item.