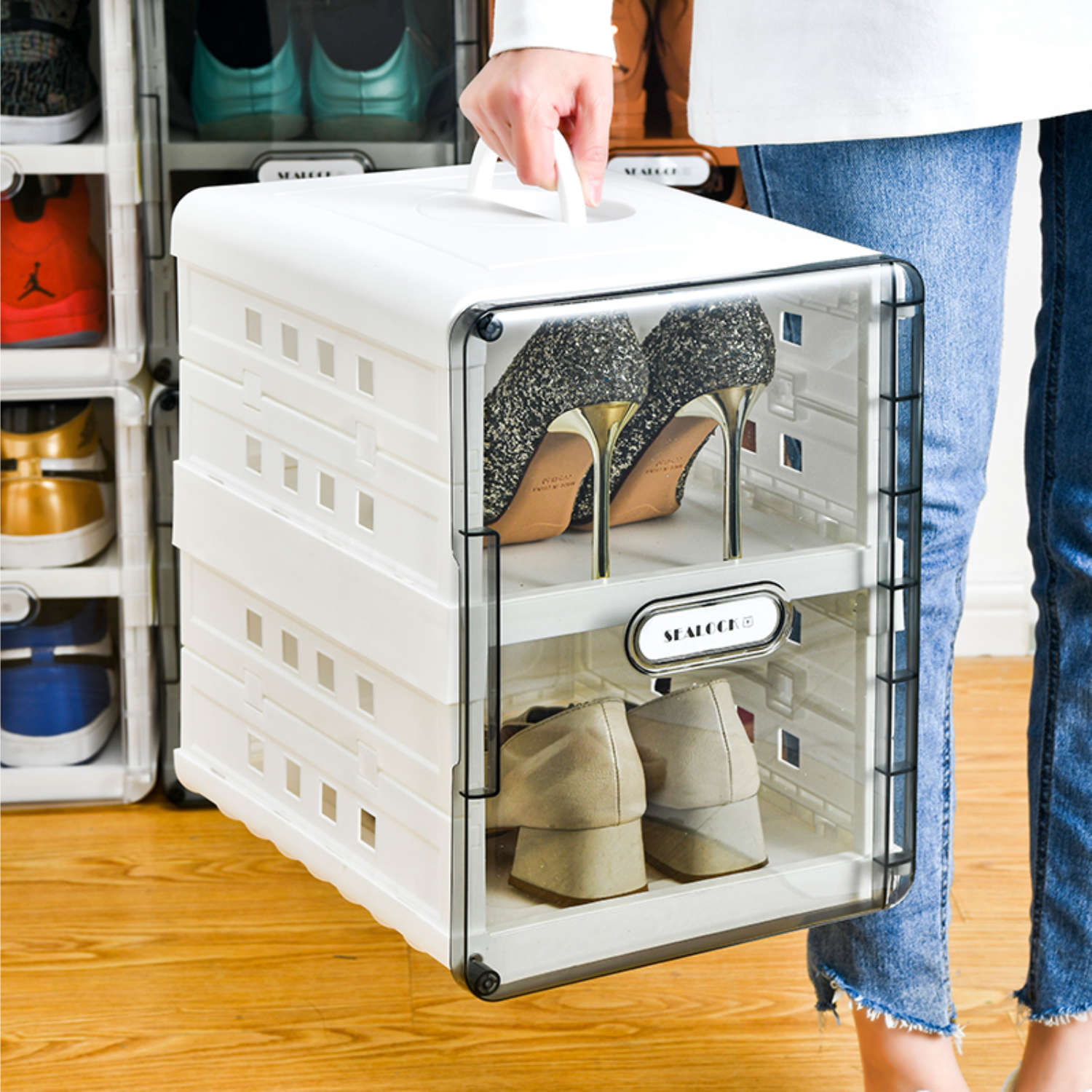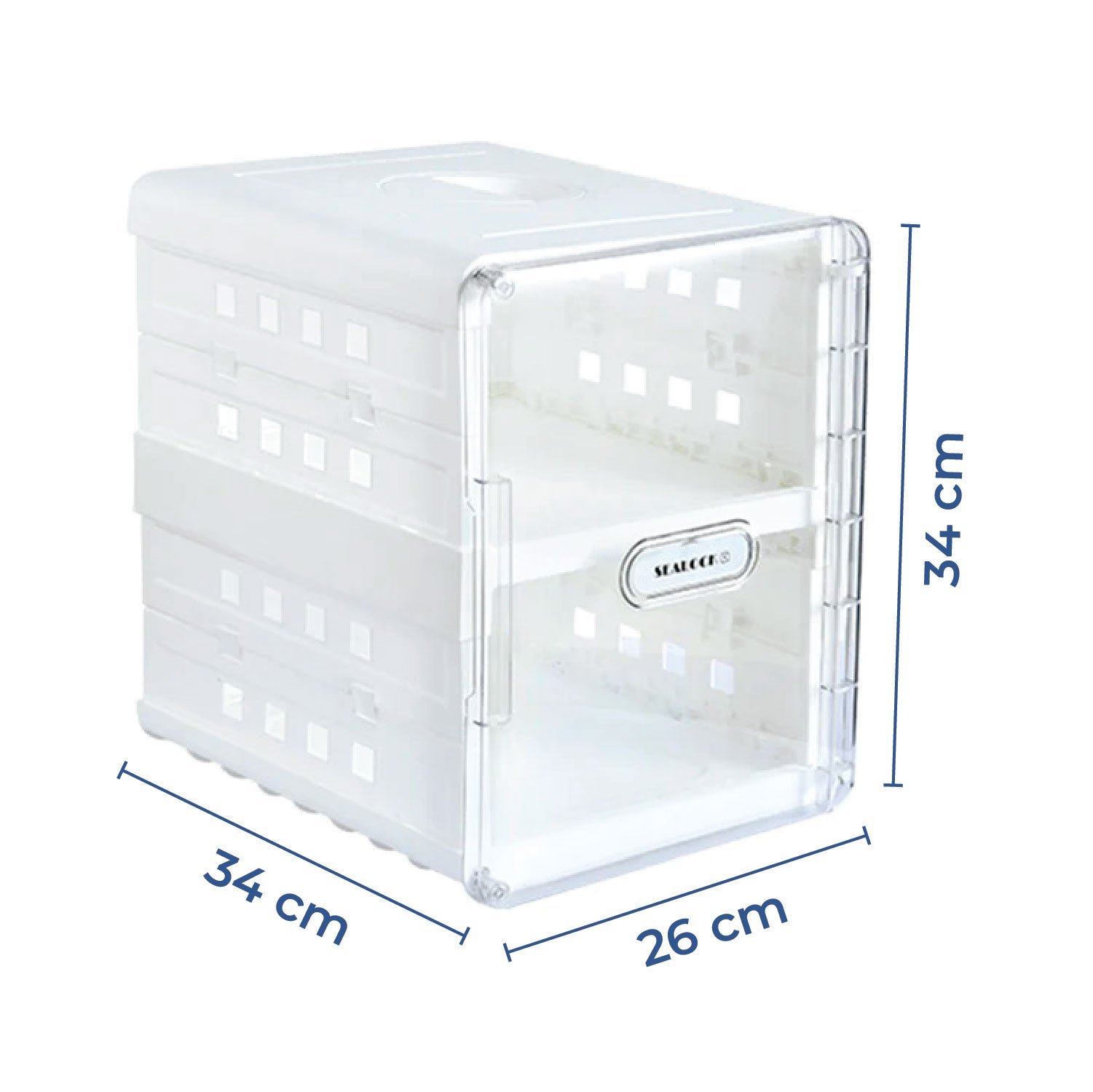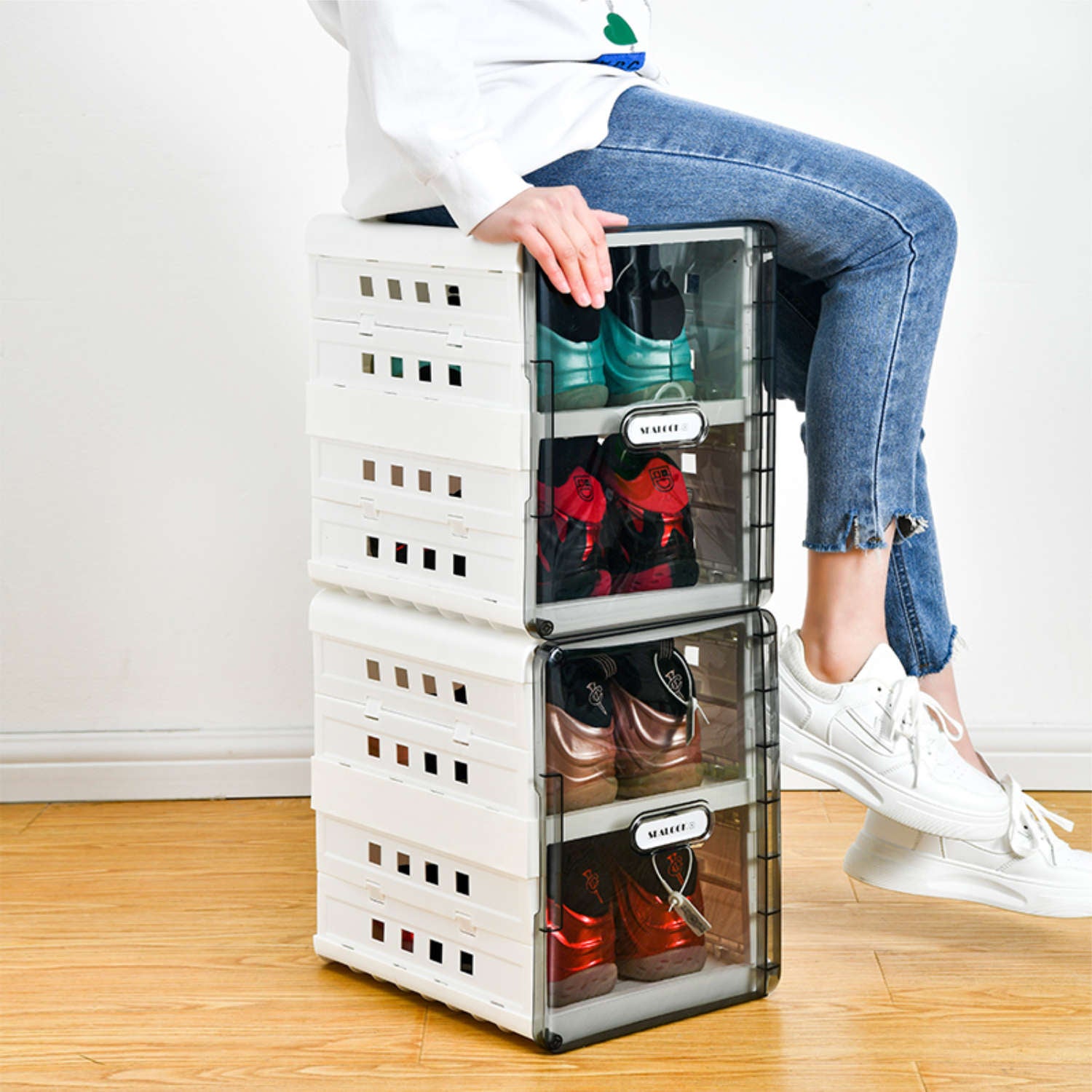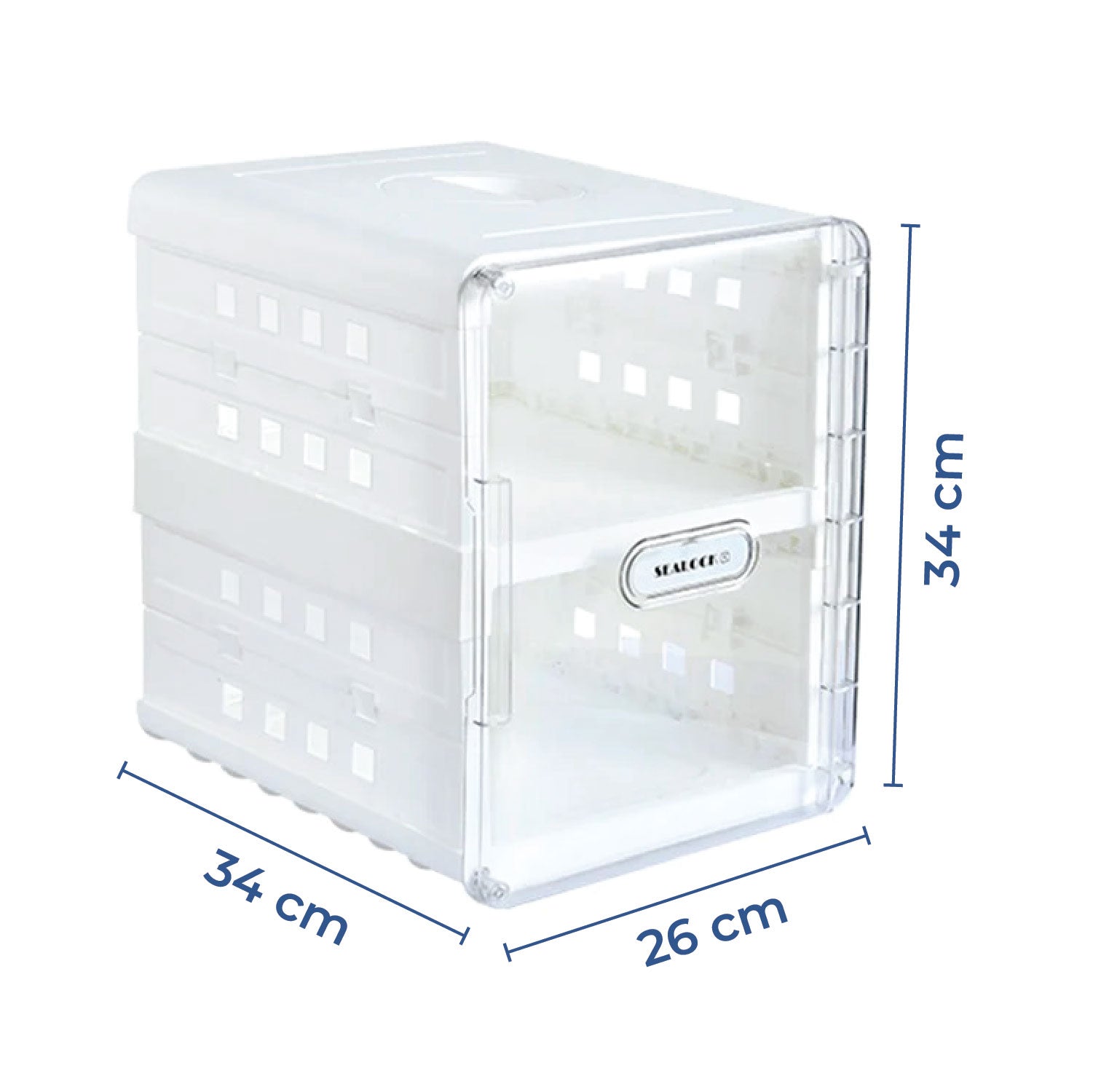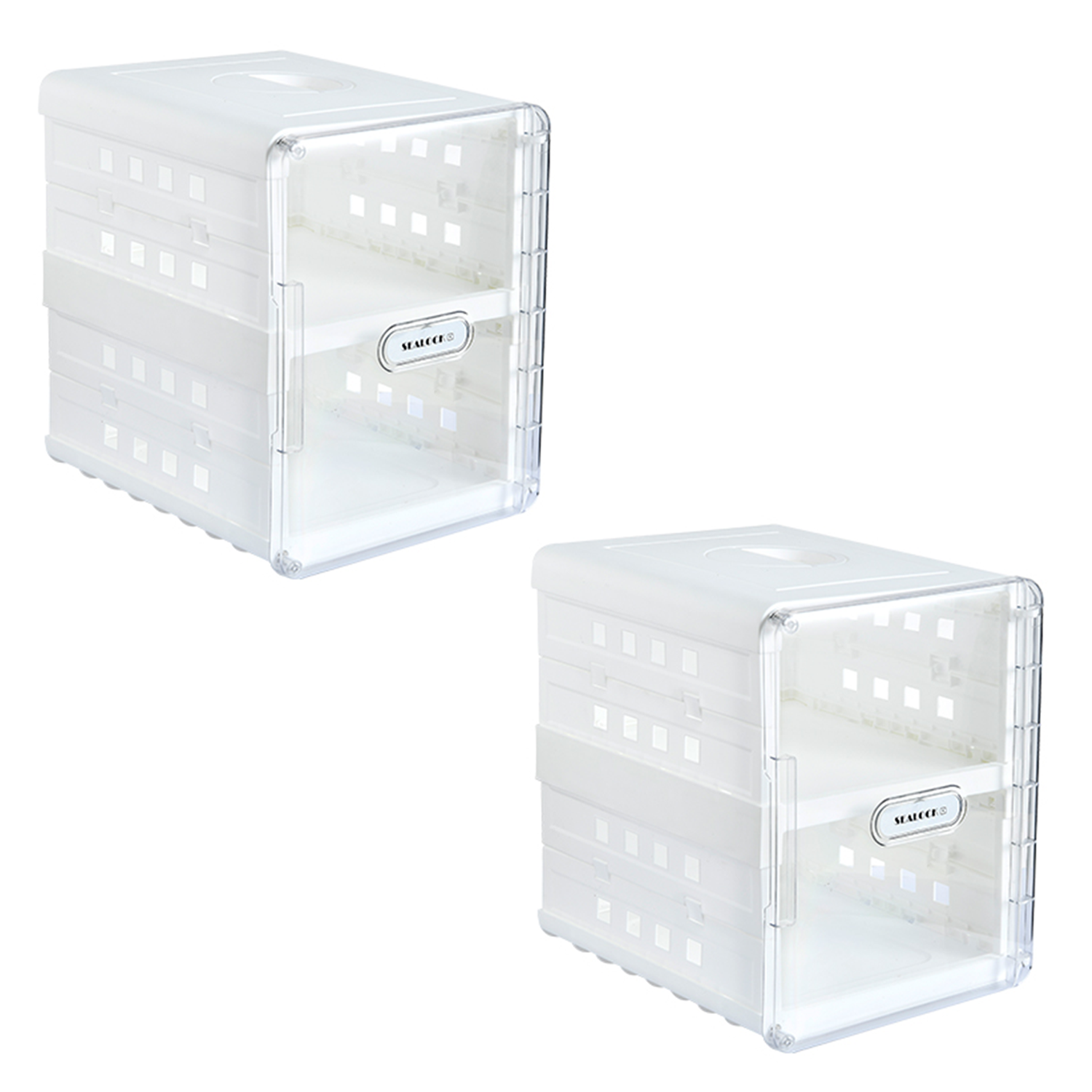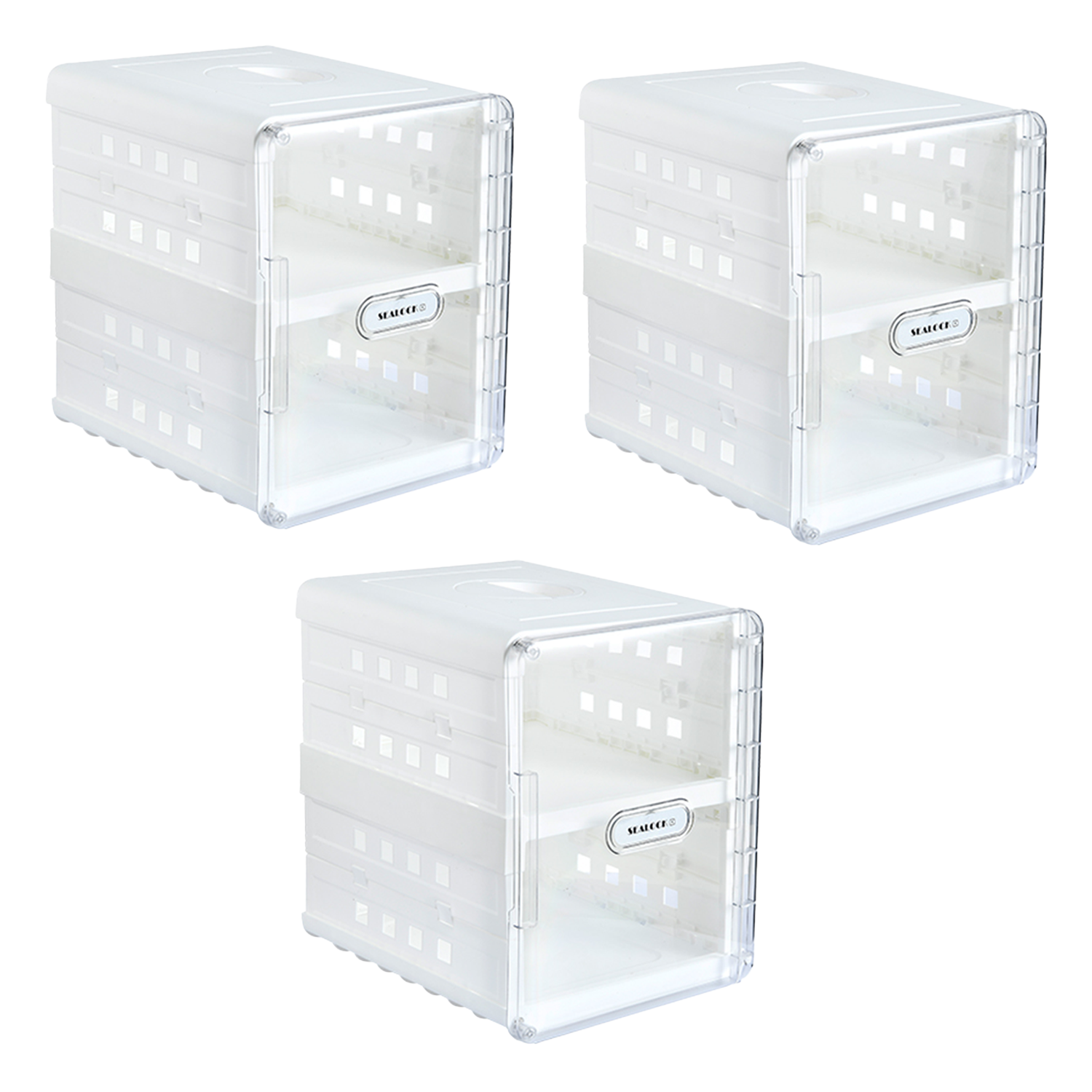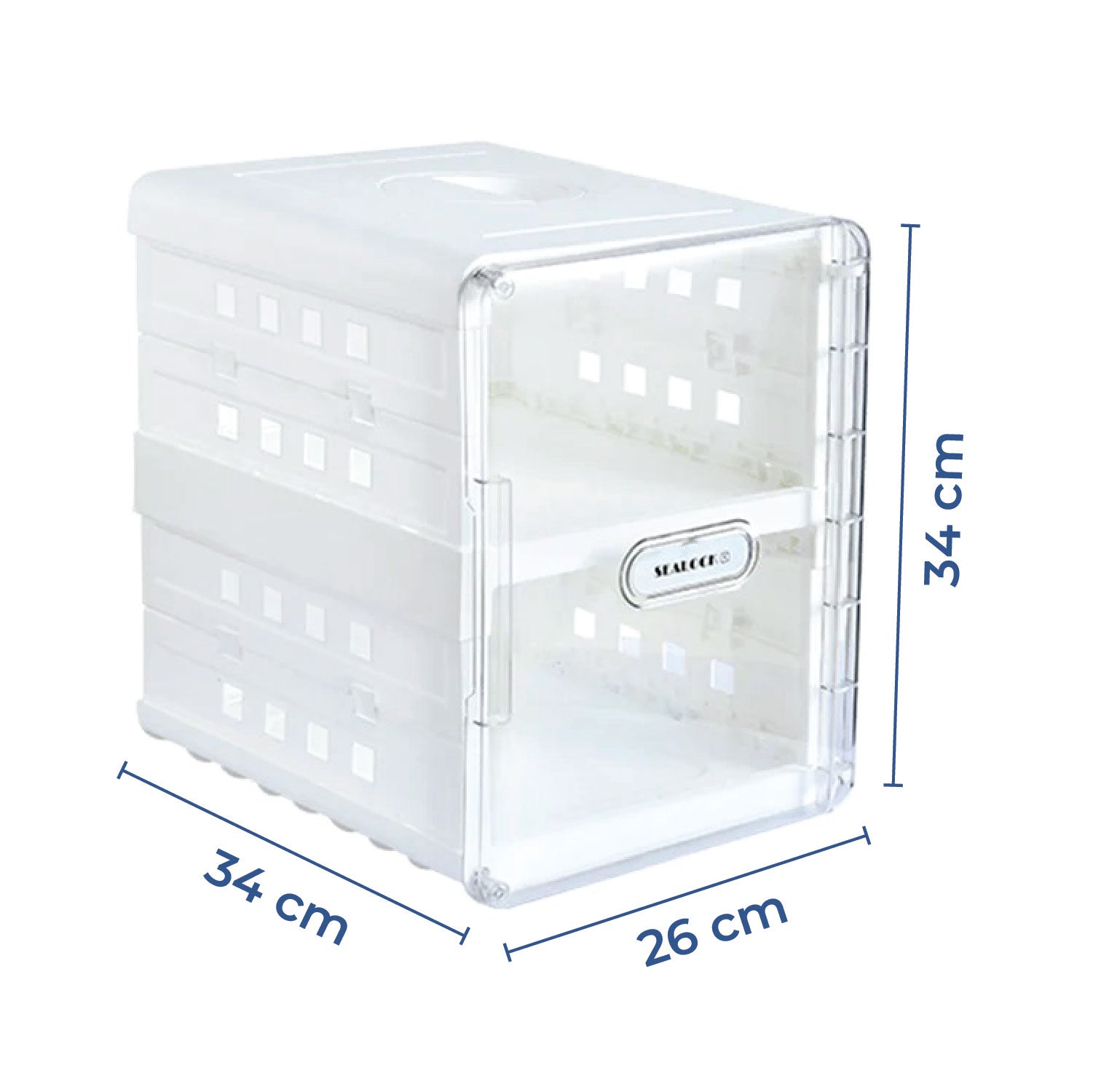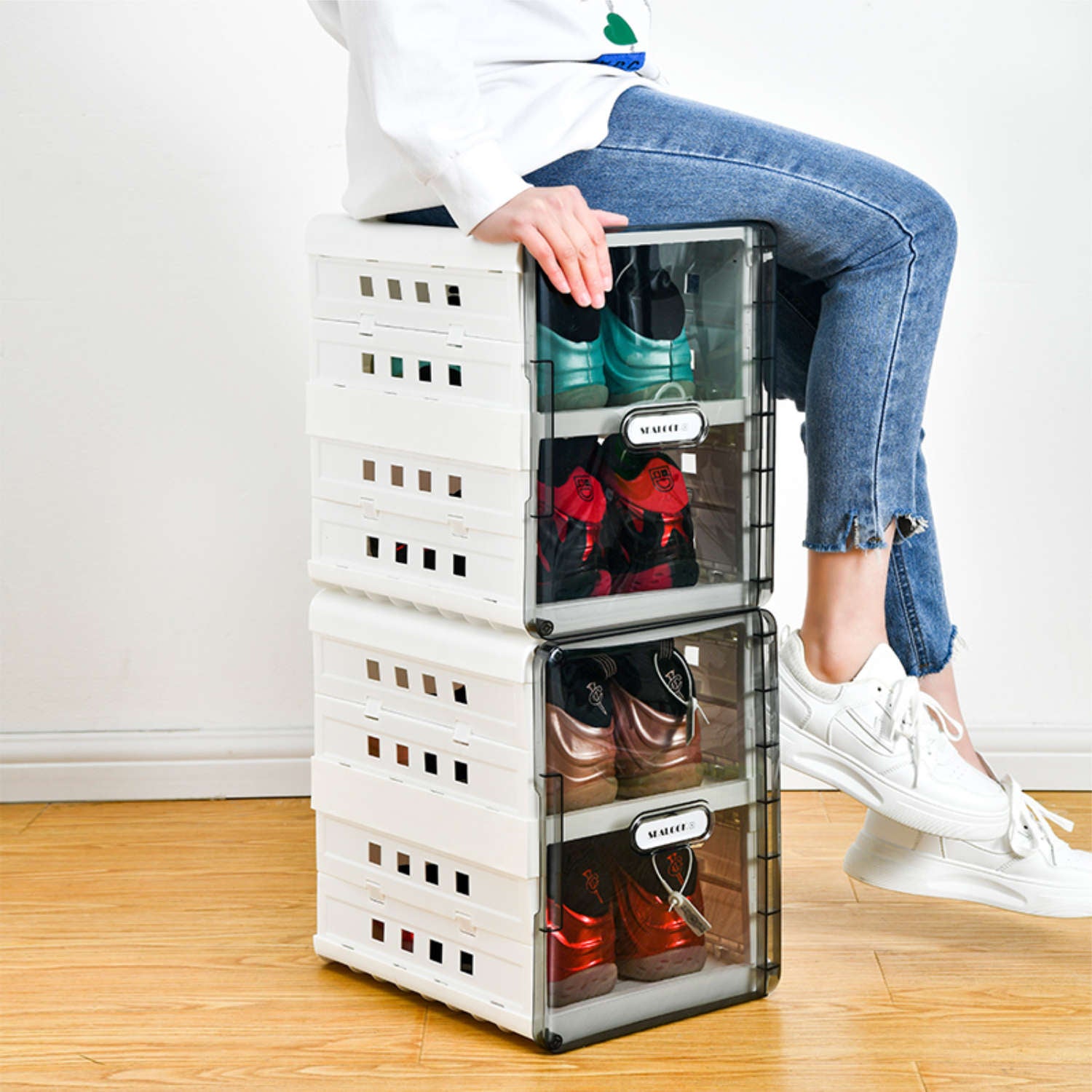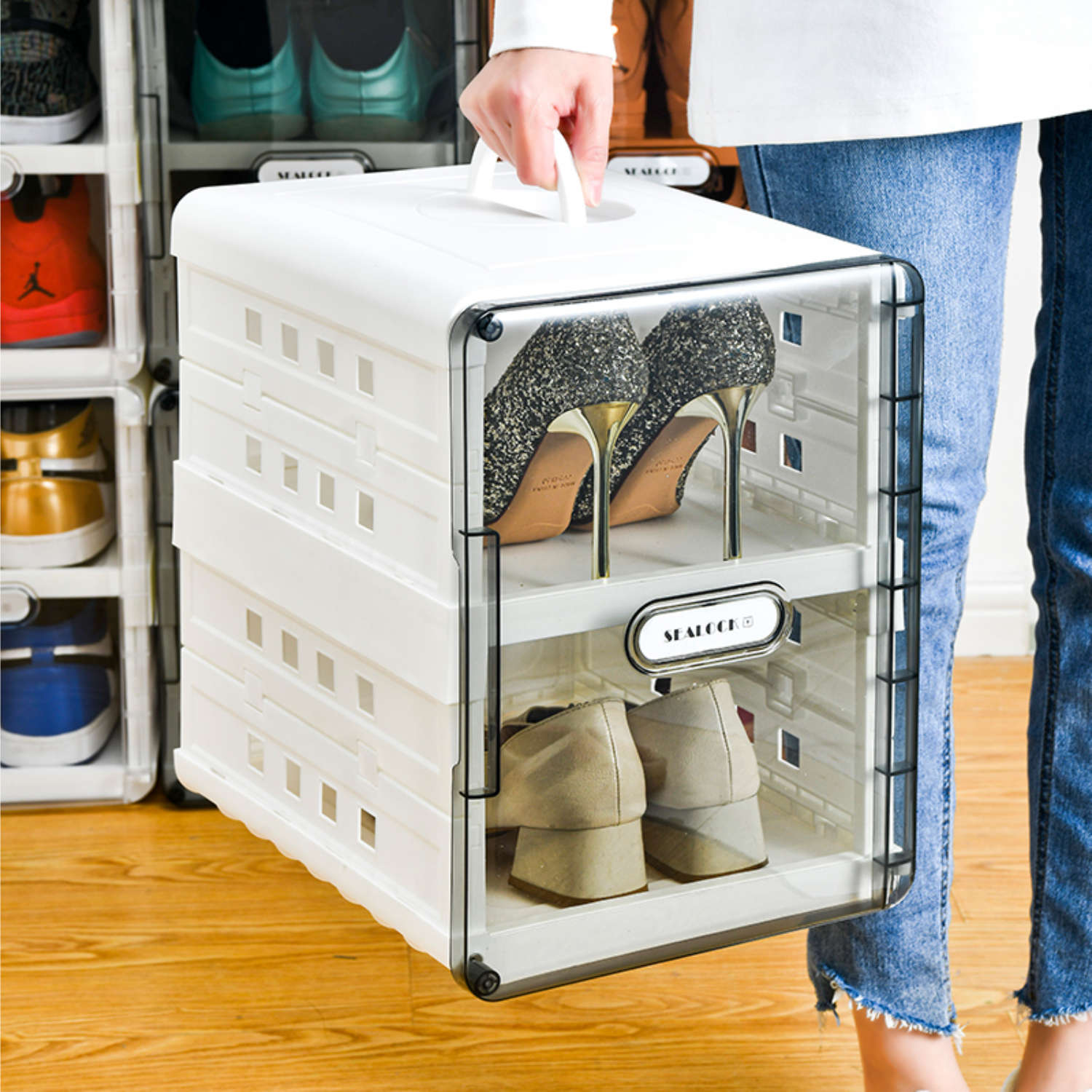 2 Tier Shoe Storage Box / Transparent Storage Basket With Door / Shoe Stash with Air Passing Holes and Handle
Specs and Features:

Stackable Shoe Stash is amazing for dust-free and maximizing storage space. Find the right shoes through the clear front door with a glimpse.
Made of sturdy and durable premium plastic. These stackable storage bins are perfect for organizing small daily items and are easy to find without opening, also use them to store scarves, books, toys and games.
Shoe Stash with a clear front door, a great substitute for shoe rack, entryway, under bed storage and stackable with ventilation holes. Easy-to-follow instructions neatly organize shoes and friendly customer service.
Assembly of the Shoe Stack is very easy and does not require any kind of tool to install.
Material: PP+PET
Dimensions: Length = 34, Breath = 26, Height = 34

Introducing Homestrap's Transparent Shoe Stack storage basket, the perfect solution for stylish and organized storage. This innovative storage basket combines functionality with a sleek design to streamline your organization's needs.The transparent design of the baskets allows for easy visibility, enabling you to quickly locate and access your items without the need for rummaging through cluttered bins. Equipped with a convenient door. The door keeps your shoes and footwear securely enclosed while adding a sophisticated touch to the overall design. Say goodbye to dust accumulation and hello to a neat and tidy footwear storage solution.

Assembly is very easy and convenient .The 2-tier configuration offers ample storage space, optimizing your vertical storage and maximizing your available space. Constructed from high-quality materials, this storage basket is built to last.Providing you with a reliable storage solution for years to come. Declutter your space, enhance organization, and add a touch of elegance to your shoe storage solutions. Experience the convenience and style it brings to your daily life.