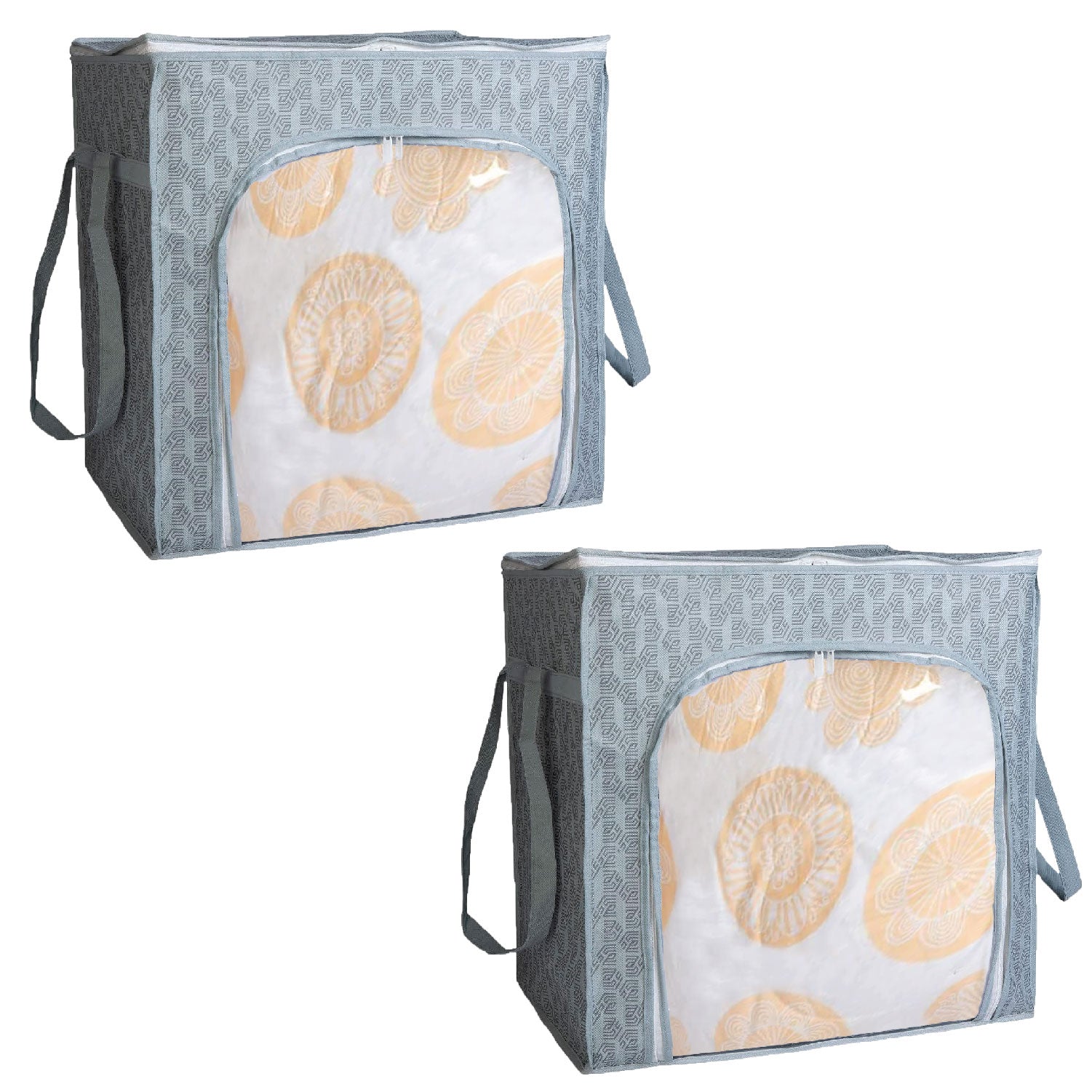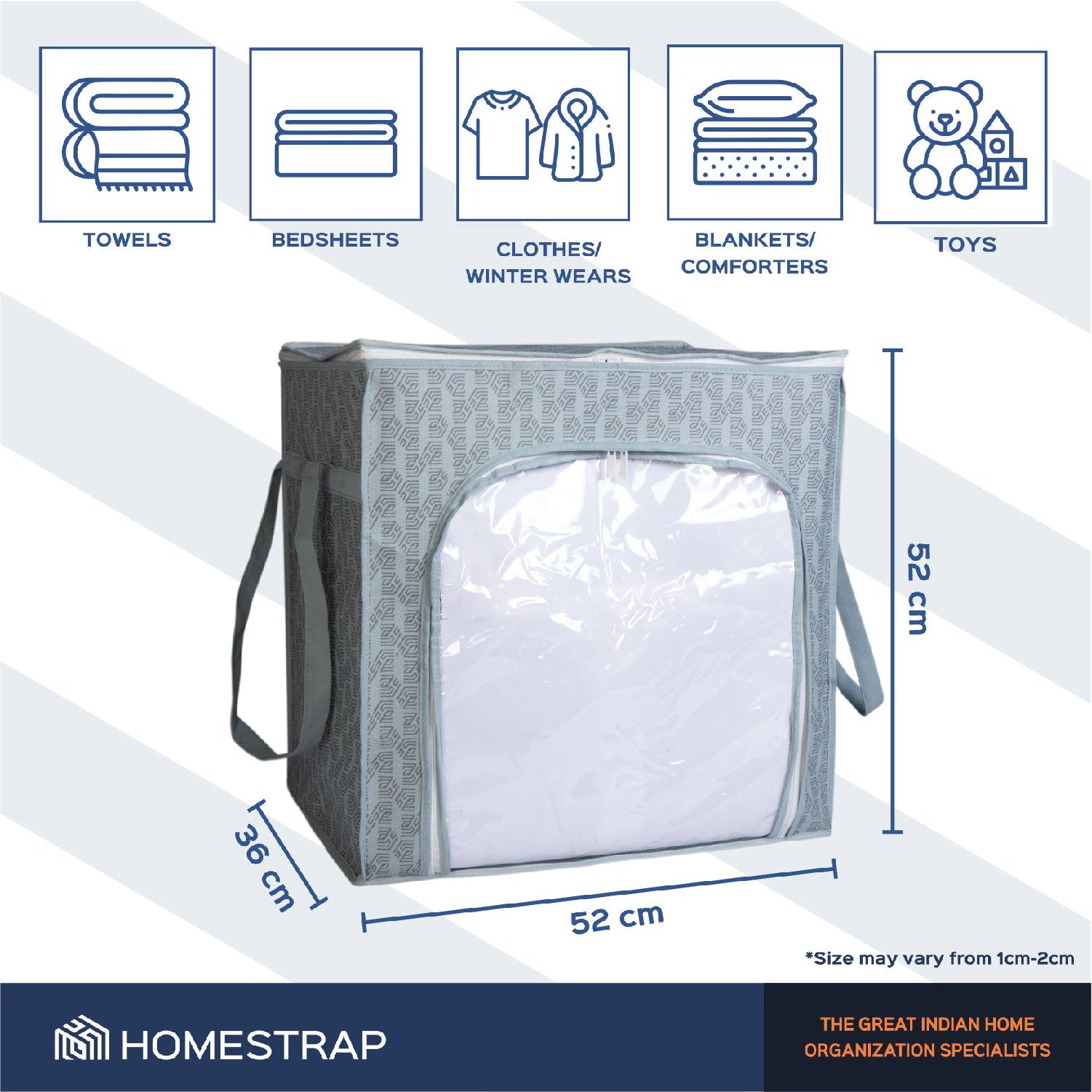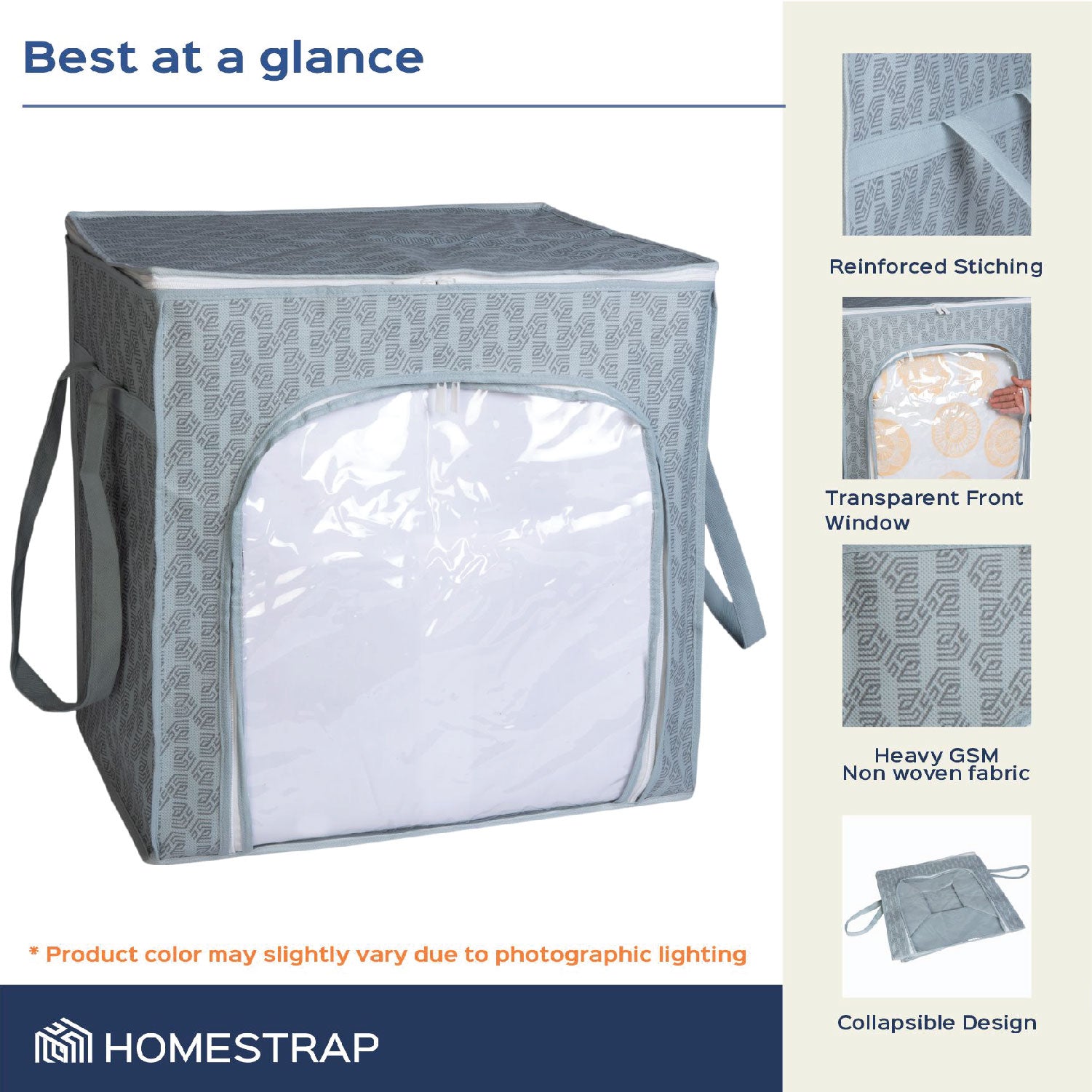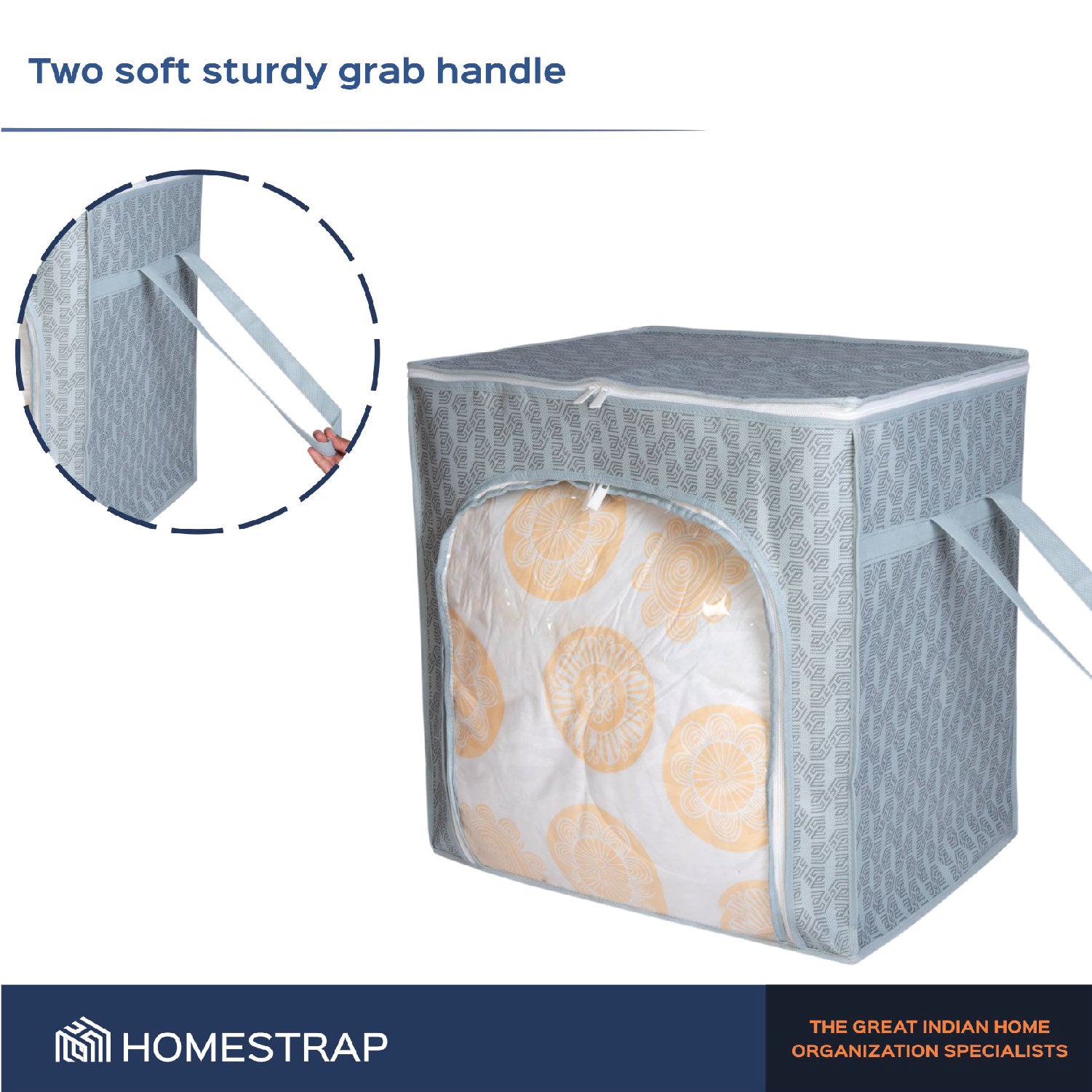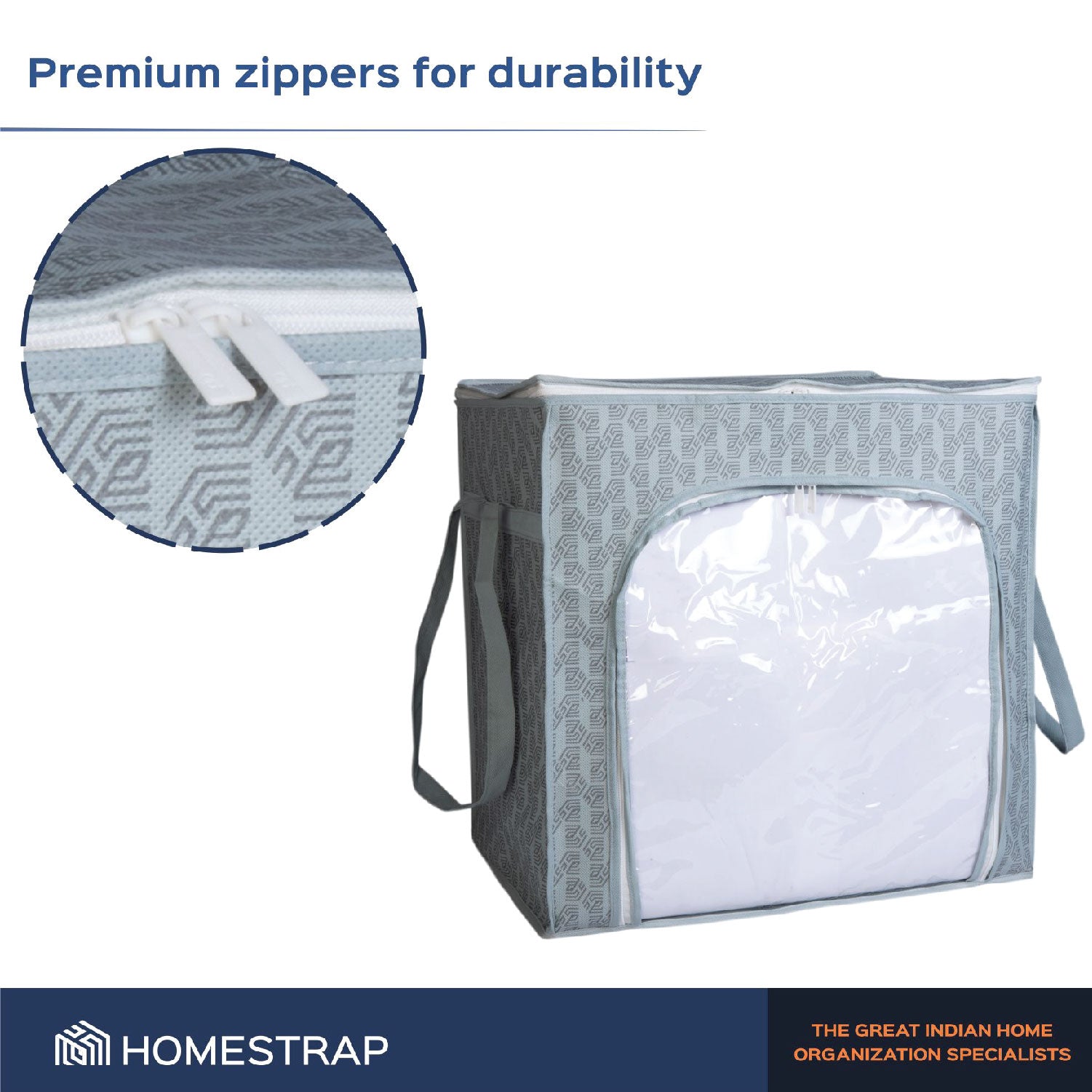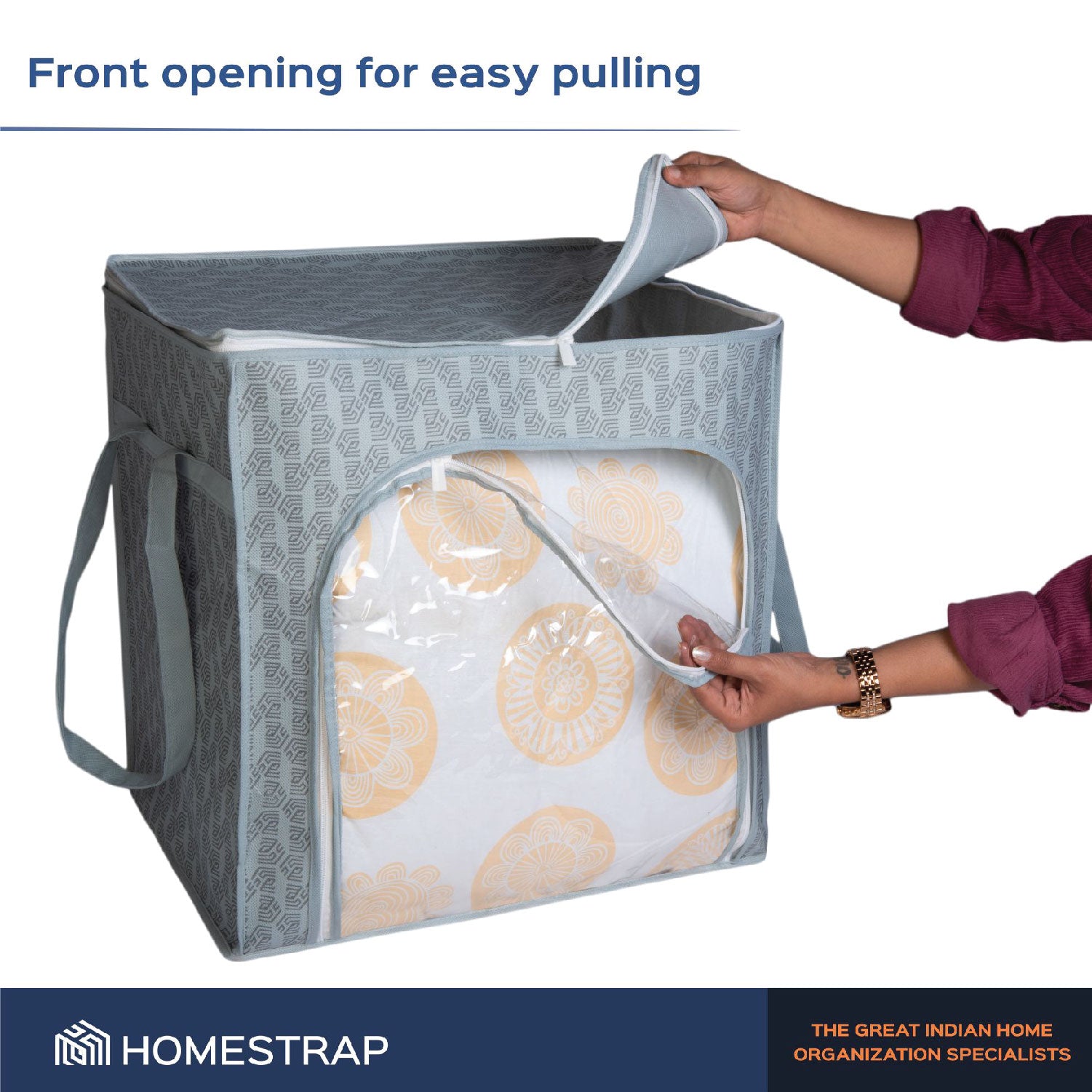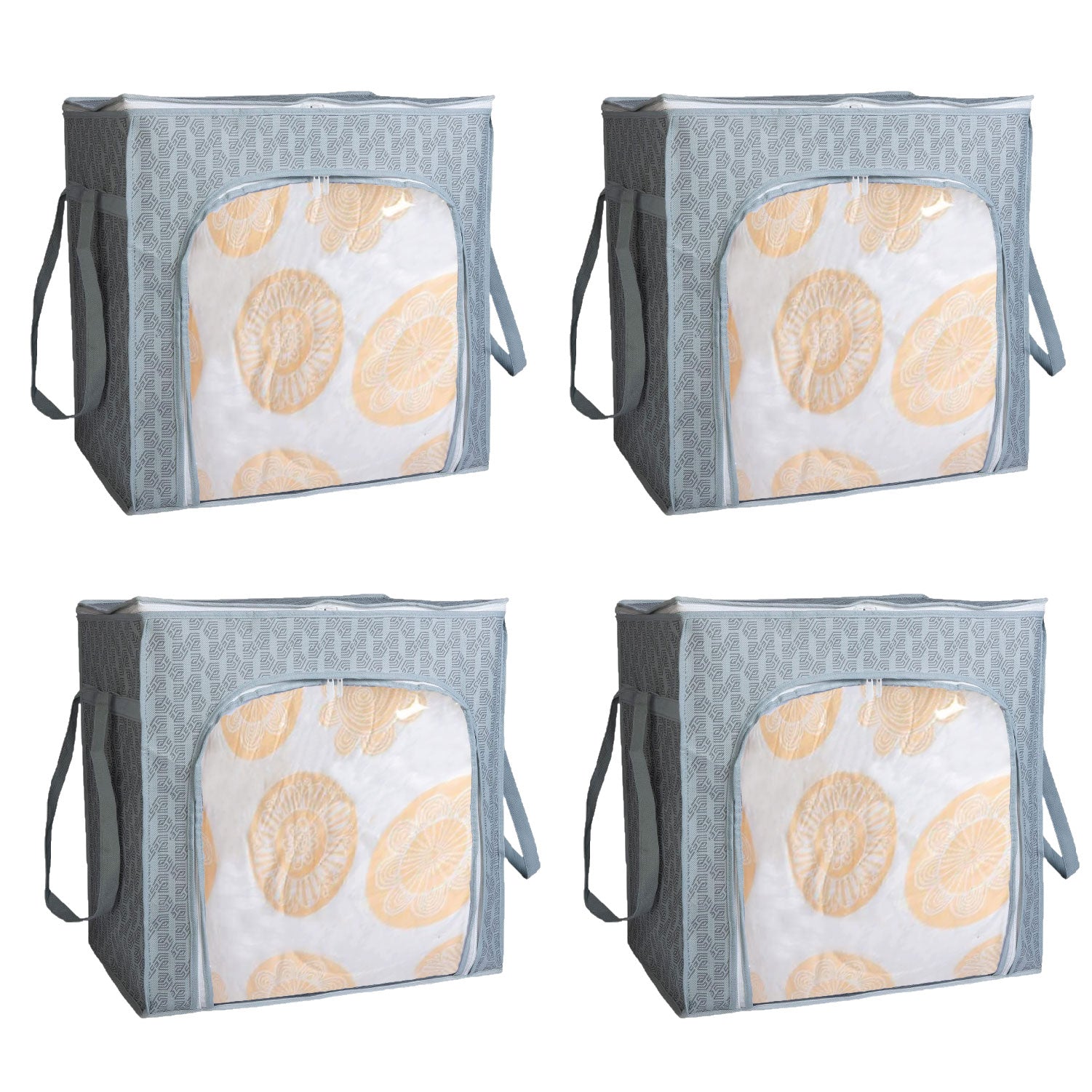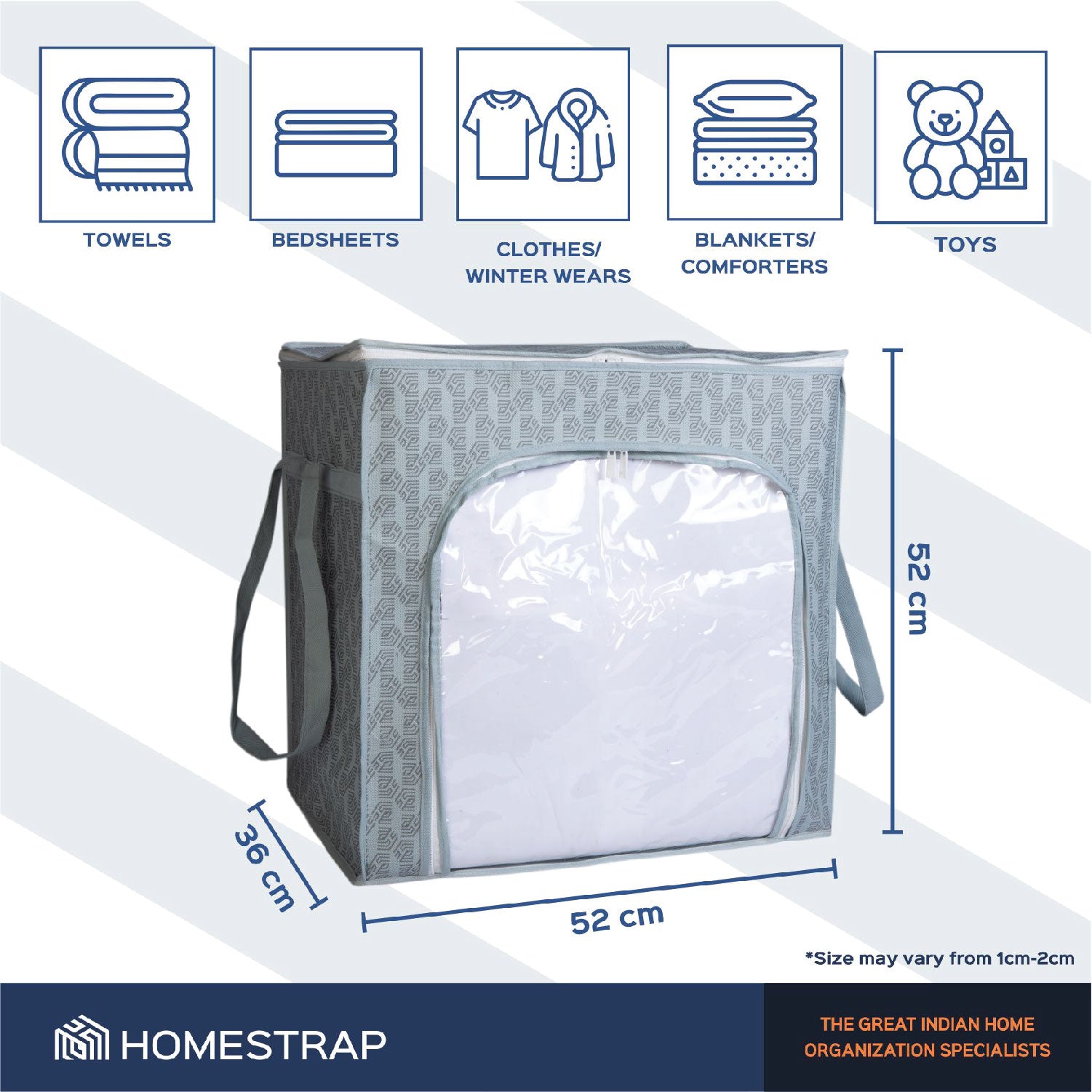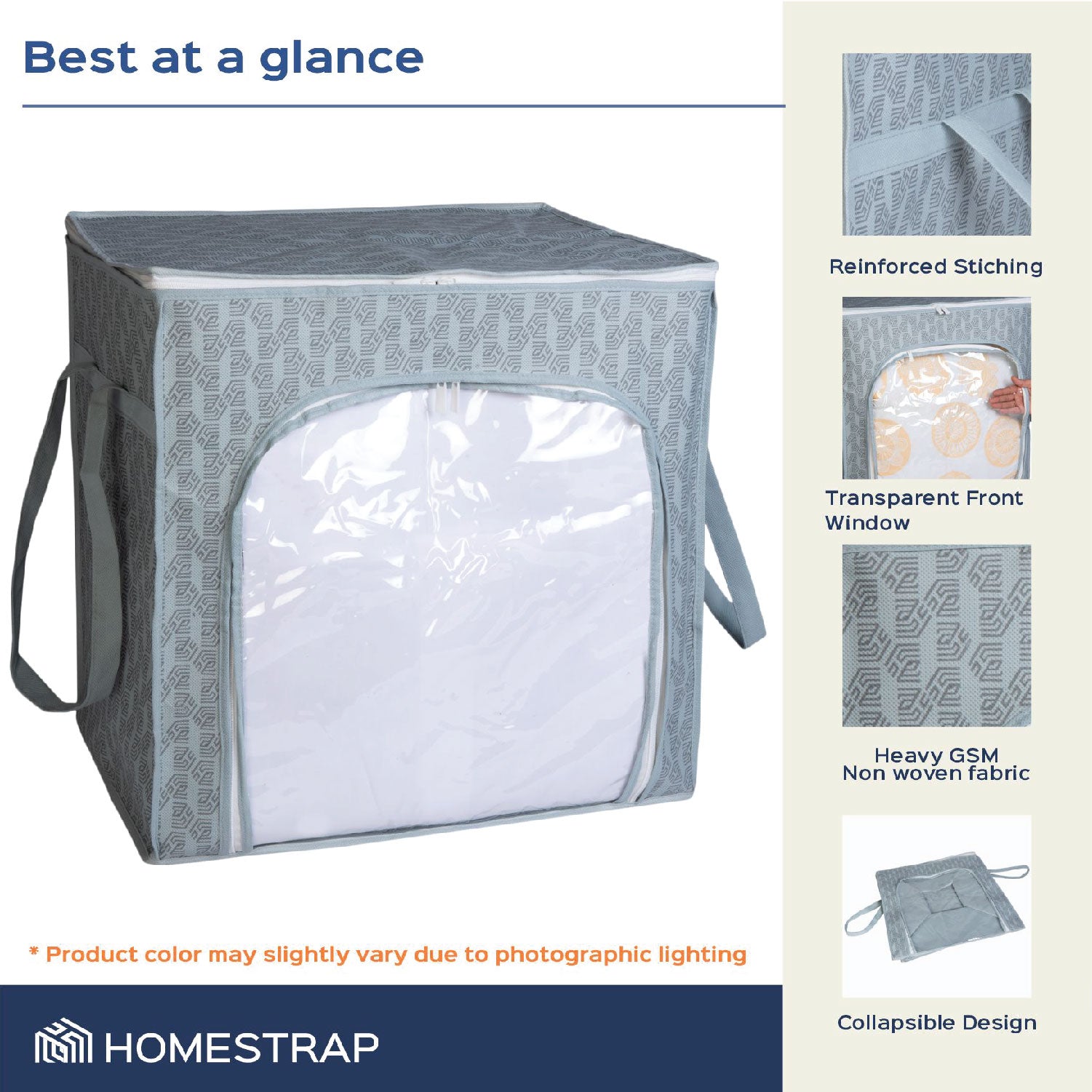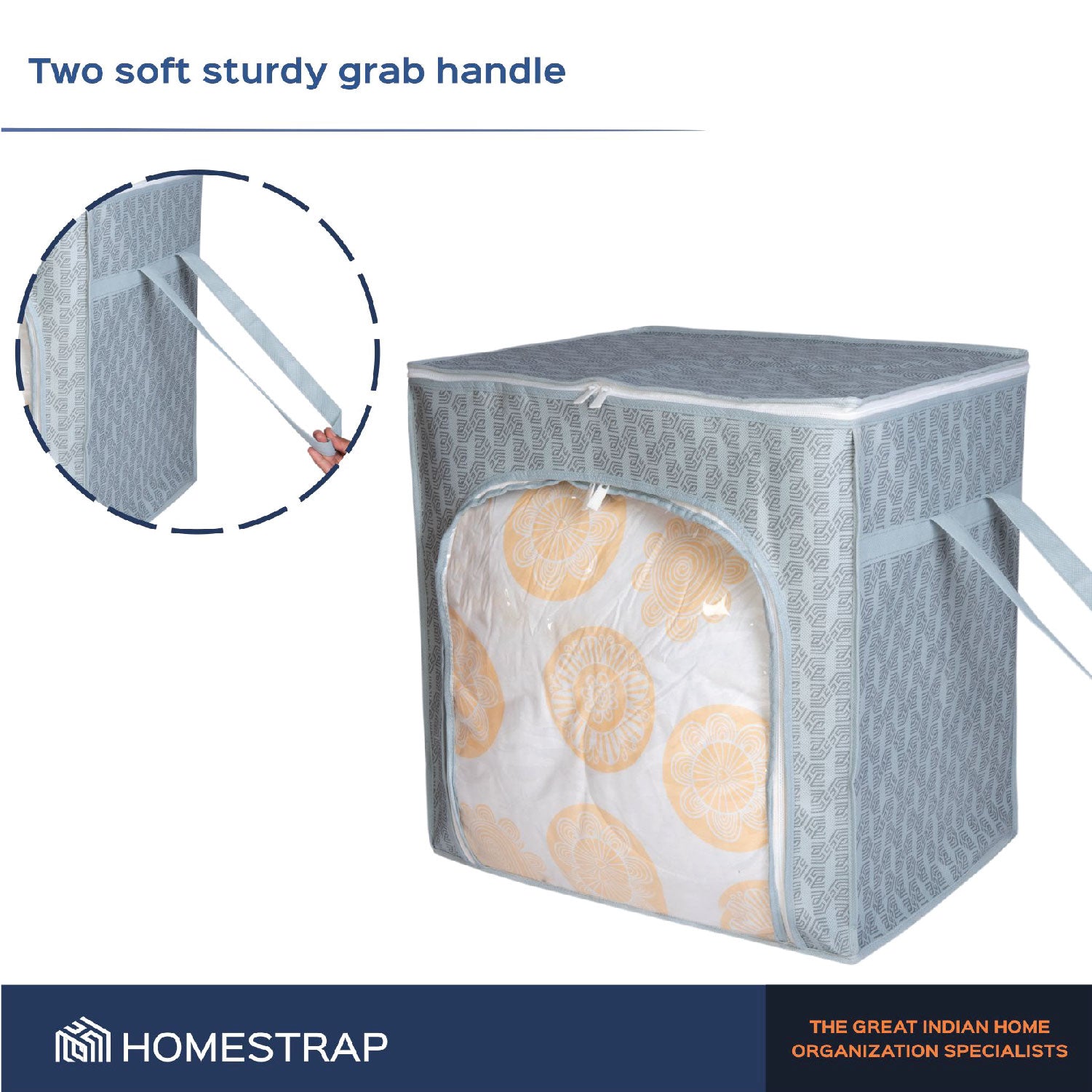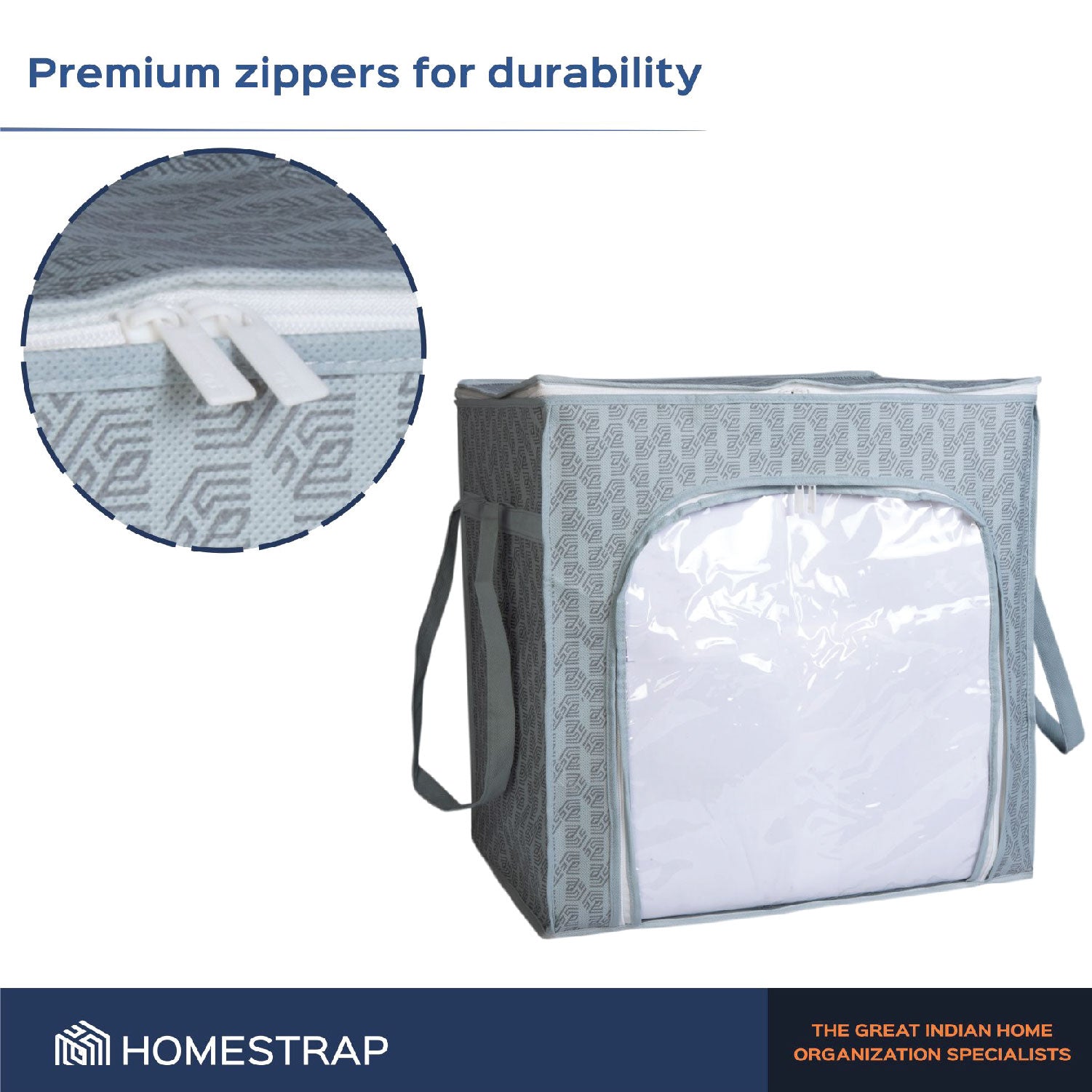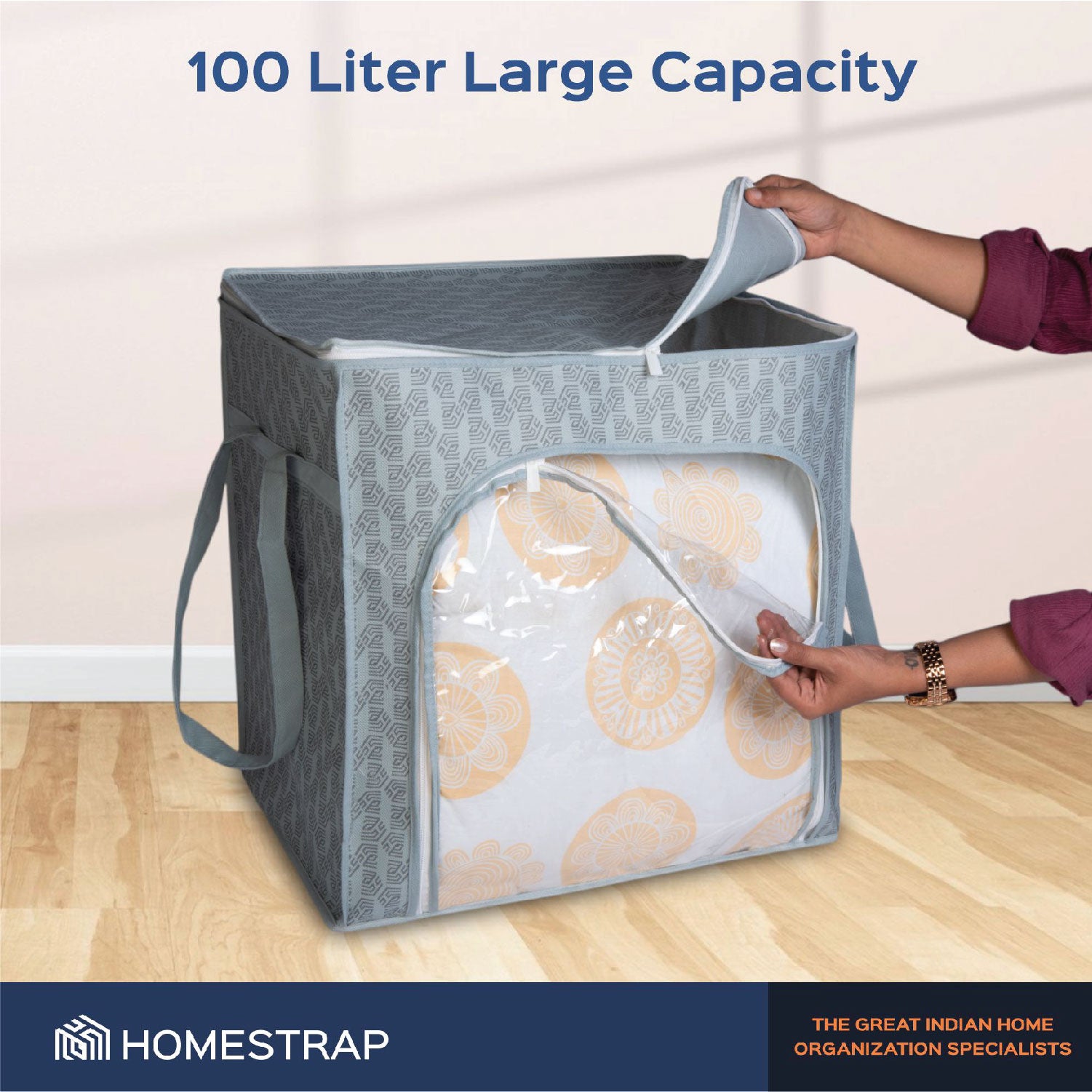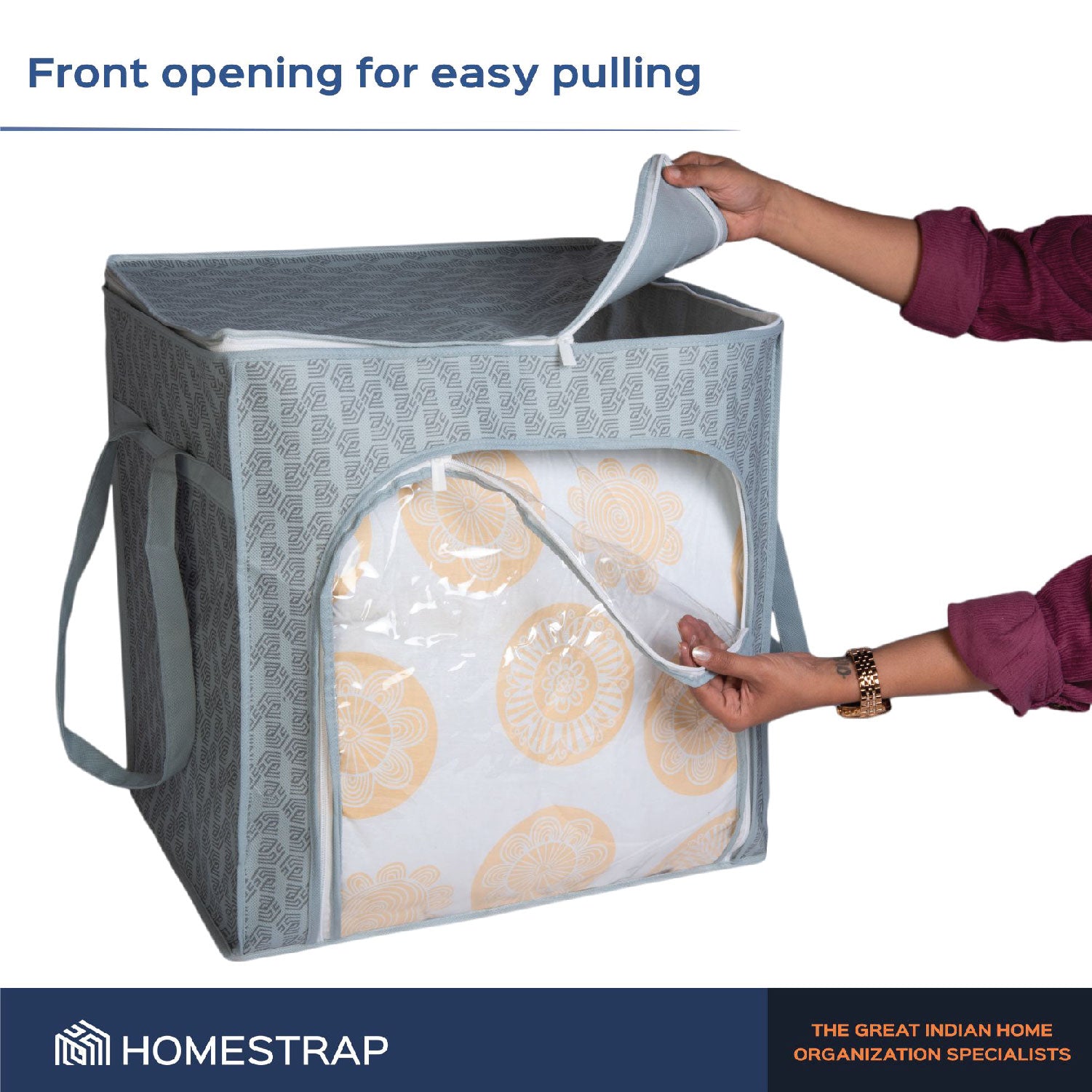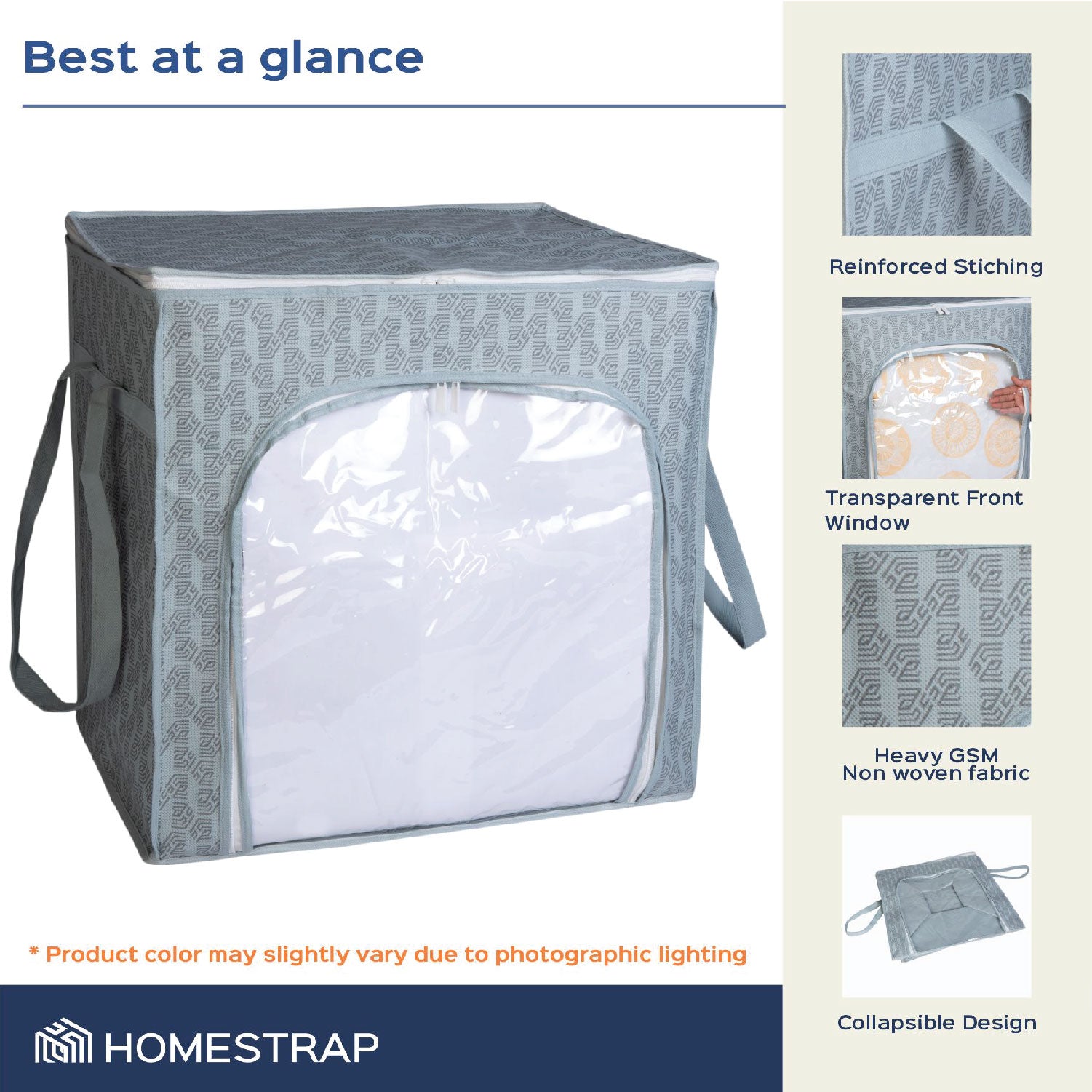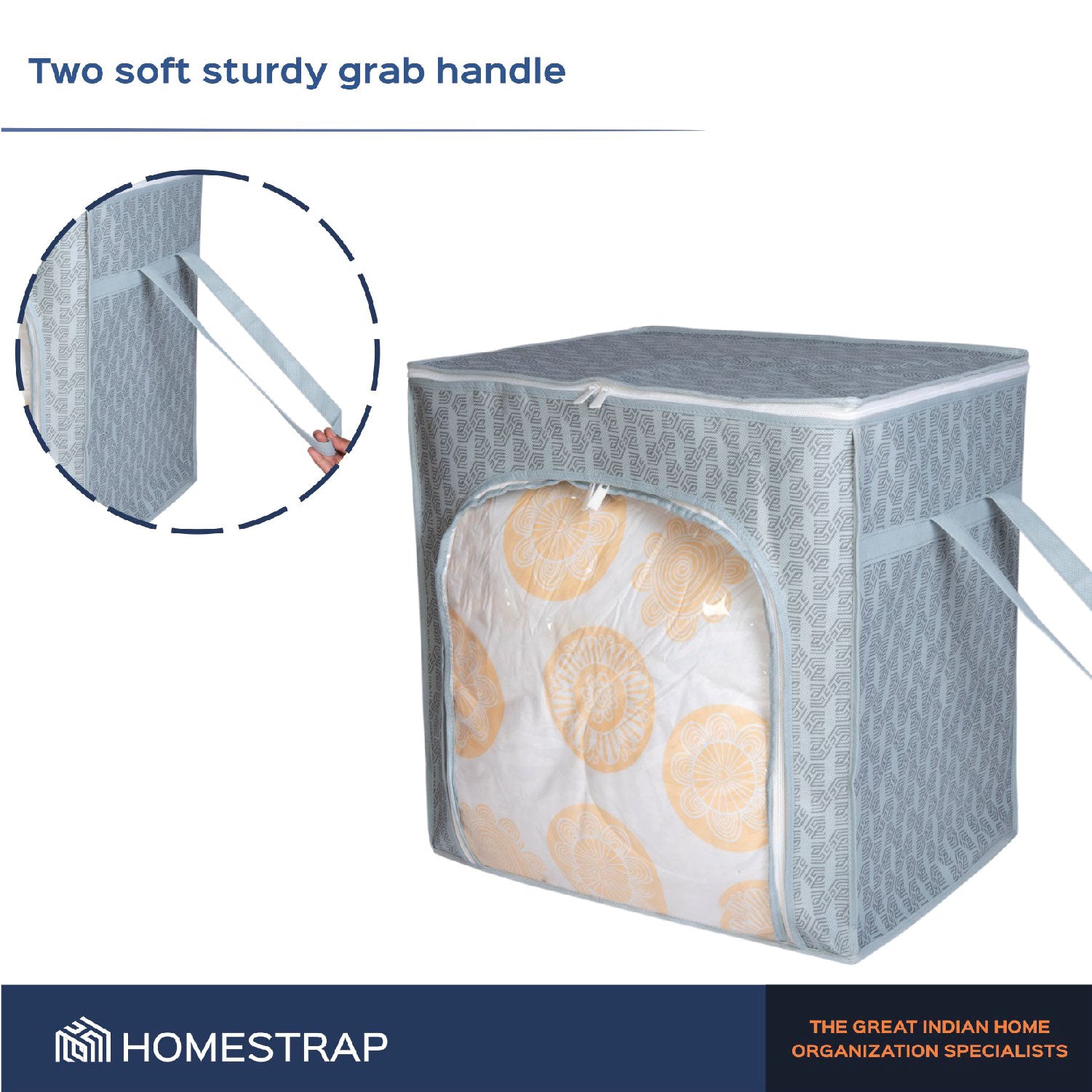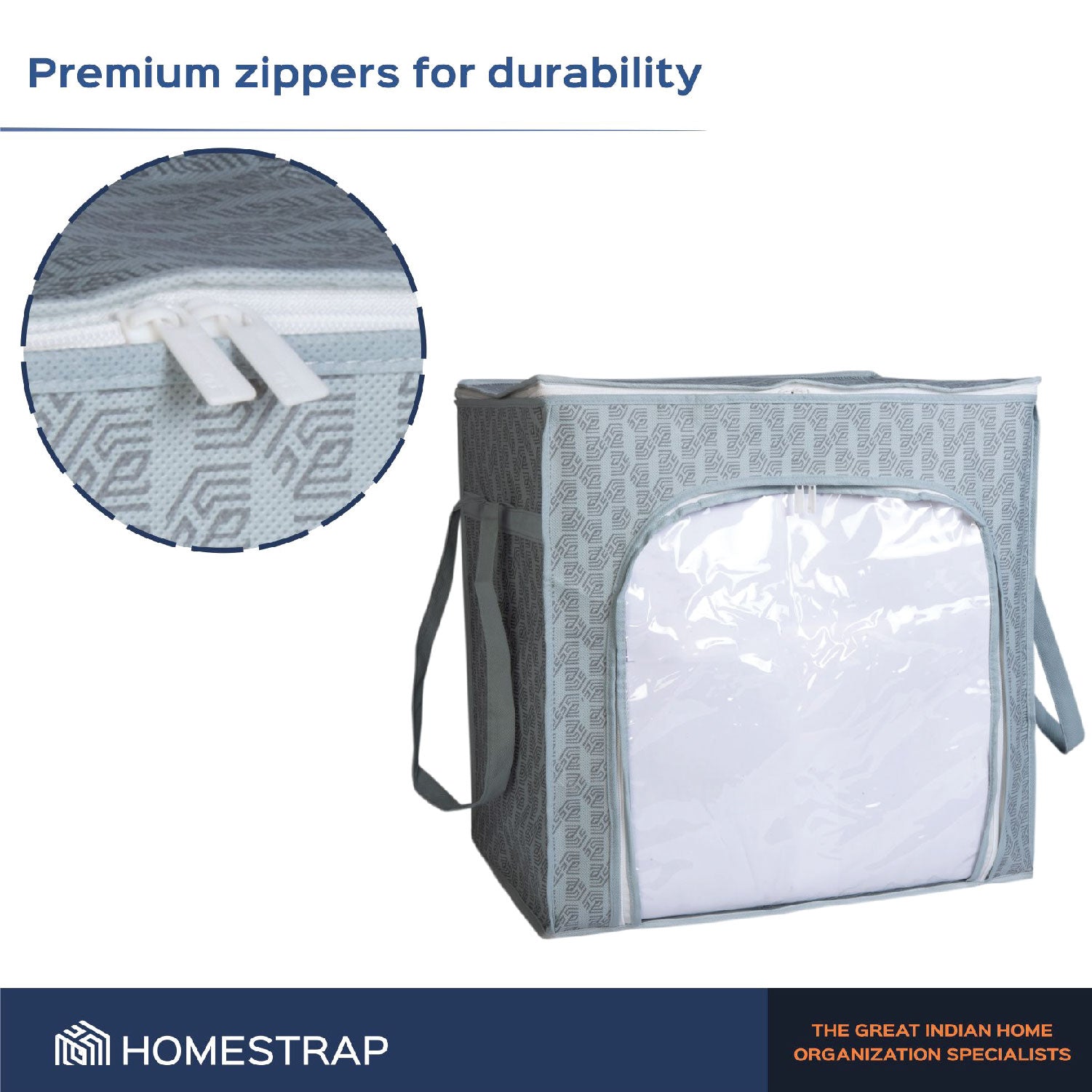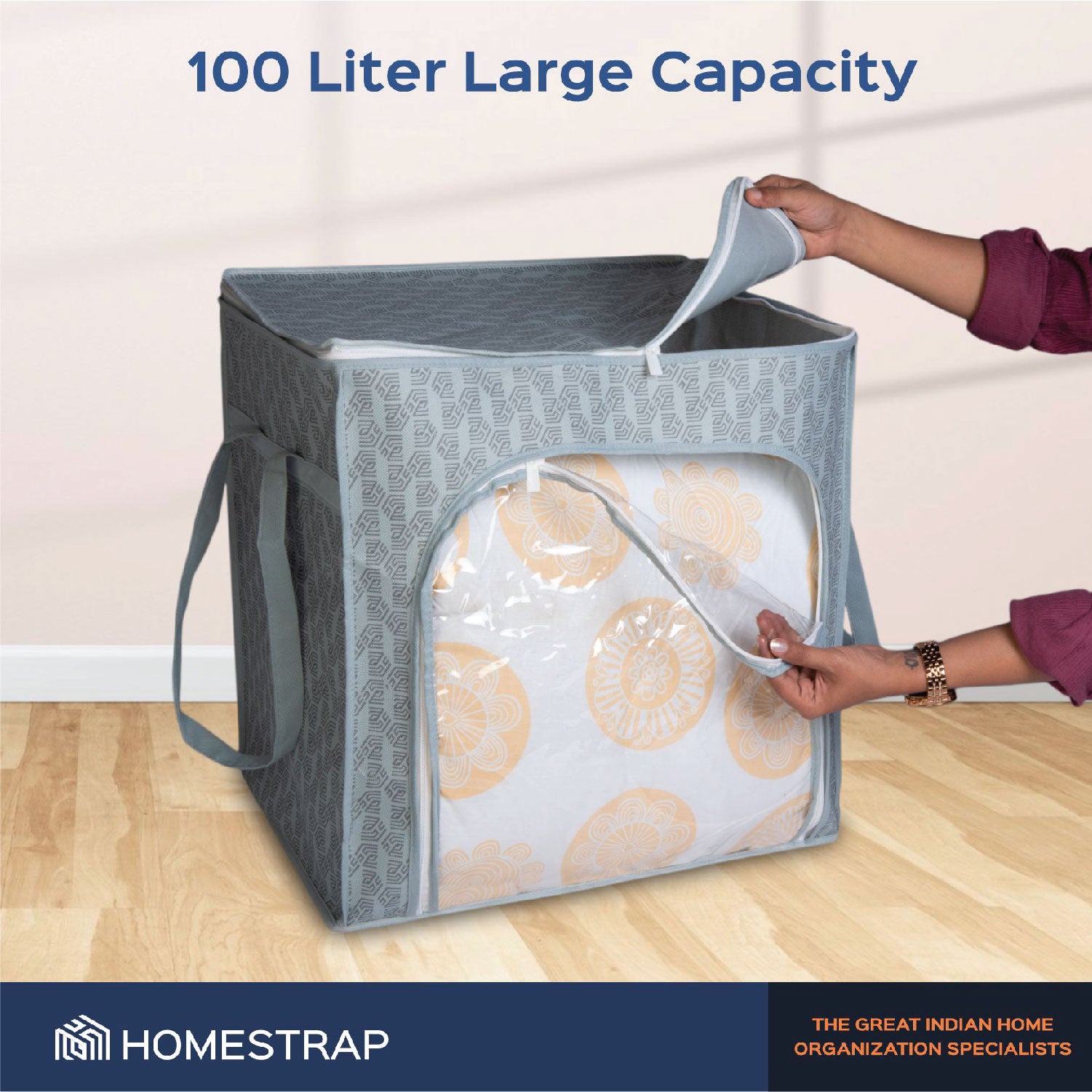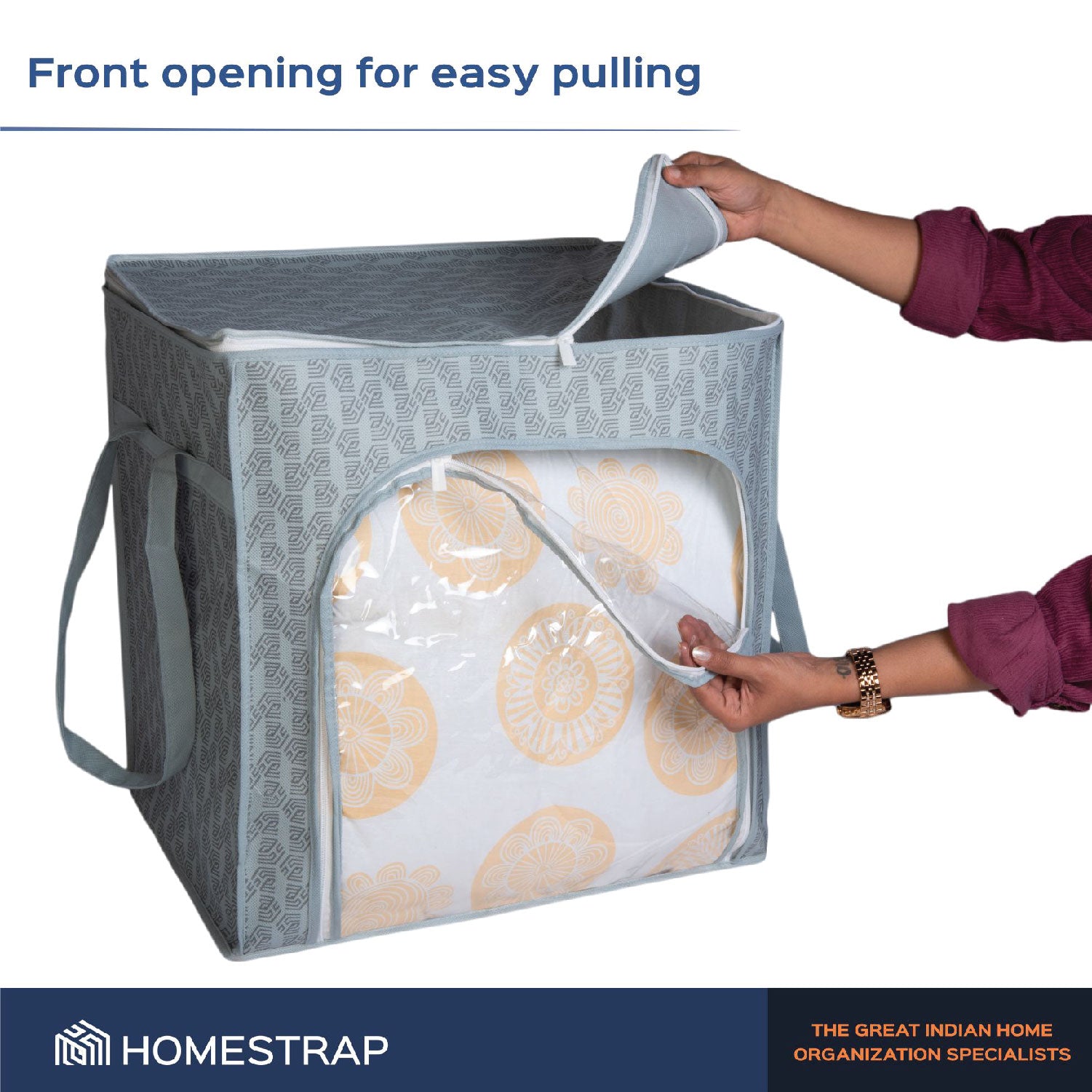 100 Ltr Clothes Storage Bag | Large Underbed Organizer
Specs & Features:

Material: Non-Woven
Dimensions: (L) 52cm, (W) 36cm, (H) 52cm
Made in India | Colour: Grey
Material: Non-Woven Laminated Fabric, premium quality fabric inside the underbed makes it waterproof and more durable.
Dual zipper: Premium Quality Front Zipper. The top of the box is designed with a zipper for easy storage of cloth, blankets, toys, and etc. The front zipper helps you to find out the inside stuff without digging. 
Transparent window with sturdy handles: no need to open and check to look at the contents inside with just a glance as we have a large window on the front side of the bag and sturdy soft grab handles for easy lifting.

Homestrap the 100 ltr large storage bag stackable design maintains shape and folds flat for storage. Simply collapse flat with zipper closure. Two-way zippers allow you to easily open & close the storage box and you can access cloth from both the top & front. Store out-of-season clothing or infrequently used items with ease around the home. Don't let limited closet space cramp your style! Make the most of your wardrobe with folded garments neatly displayed in a sturdy storage bag. Whether used for sweaters, guestroom comforters, towels, and more. The convenient top opening makes it easy to load contents when placed on the floor, while the front opening provides access to contents while the bag is stacked. For easy transport, use the portable carry handles and clear window to identify contents as you pack around the home or travel by car.